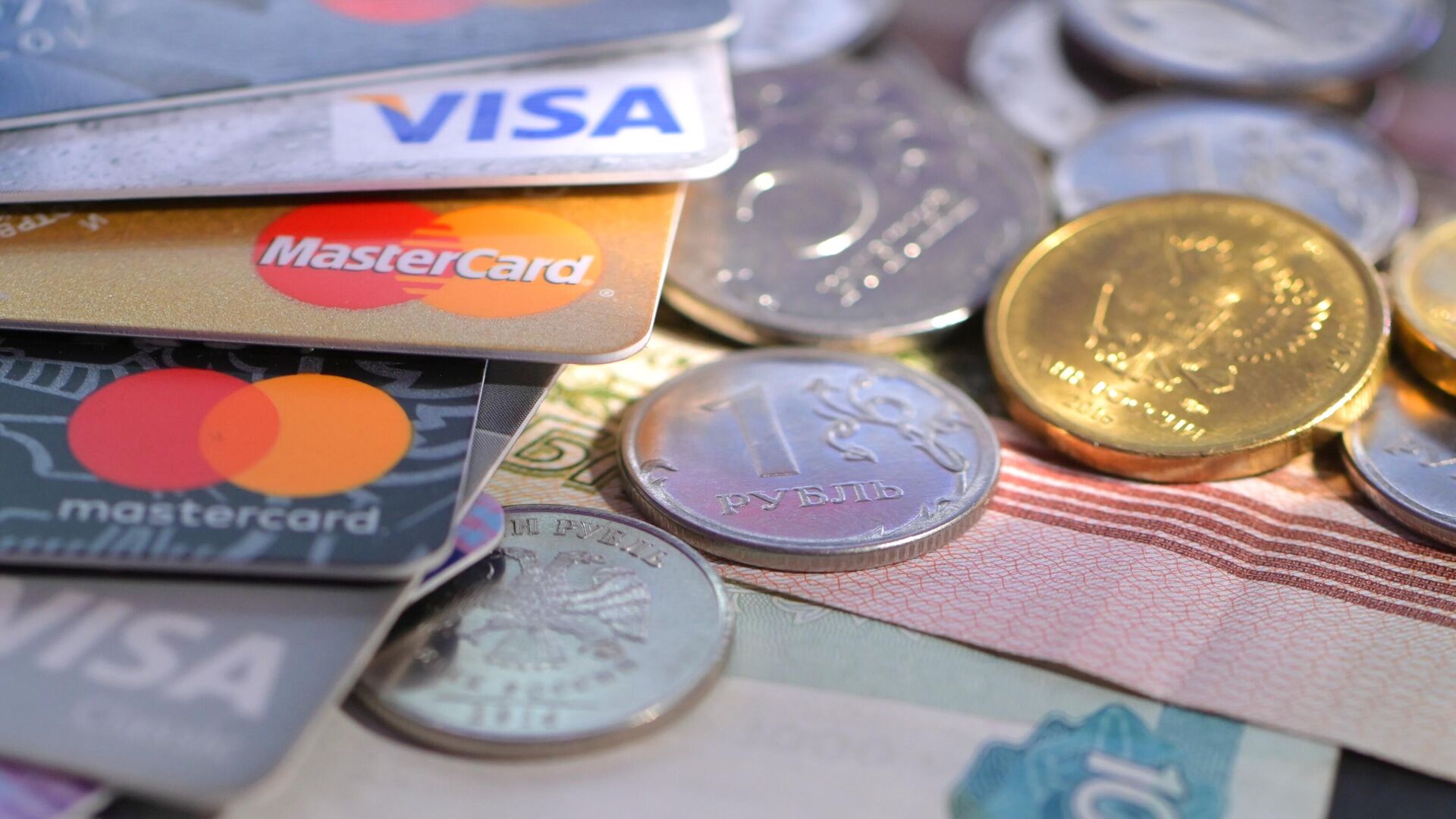 Coins in 1, 5 and 10 rubles, bank cards of international payment systems VISA and MasterCard. Archive photo
Expert Nikonov: when traveling abroad it is better to take cash or cards from foreign banks
MOSCOW, October 3 – RIA Novosti. Georgy Nikonov, general manager of the Vepay payment service, shared his opinion with RIA Novosti that when traveling abroad, it is better for Russians to take cash or take care of issuing a card in advance at one of the foreign banks.
Nosto ATMs in Finland have stopped serving UnionPay cards since October 3, Risto Lepo, spokesperson for Nokas CMS ATMs, told RIA Novosti earlier on Monday. Nosto was the only company in Finland that worked with cards from this Chinese system. According to Lepo, this was due to increased demand for cash from the Russians.
"It is very difficult to predict any developments in the situation. Most likely, the trend of spreading of bans will continue. The only official payment methods are cash and the use of a personal card opened in a foreign bank," Nikonov said.
Sergei Trostyansky, deputy director of the NTI Big Data Competence Center at Moscow State University, agrees that it is difficult to predict when UnionPay card acceptance will resume in Finland. "It is possible to introduce some mechanism to control the cash withdrawal volume," he said.
In early March, international systems Visa and Mastercard announced that they were suspending their operations in Russia. Since then, cards of these systems issued by Russian banks are not accepted abroad. Against this background, many banks have announced plans to issue cards of the UnionPay payment system, but the possibilities of such cards are also limited. For example, many foreign online stores block payments from cards issued in Russia, including UnionPay.
Source: Ria