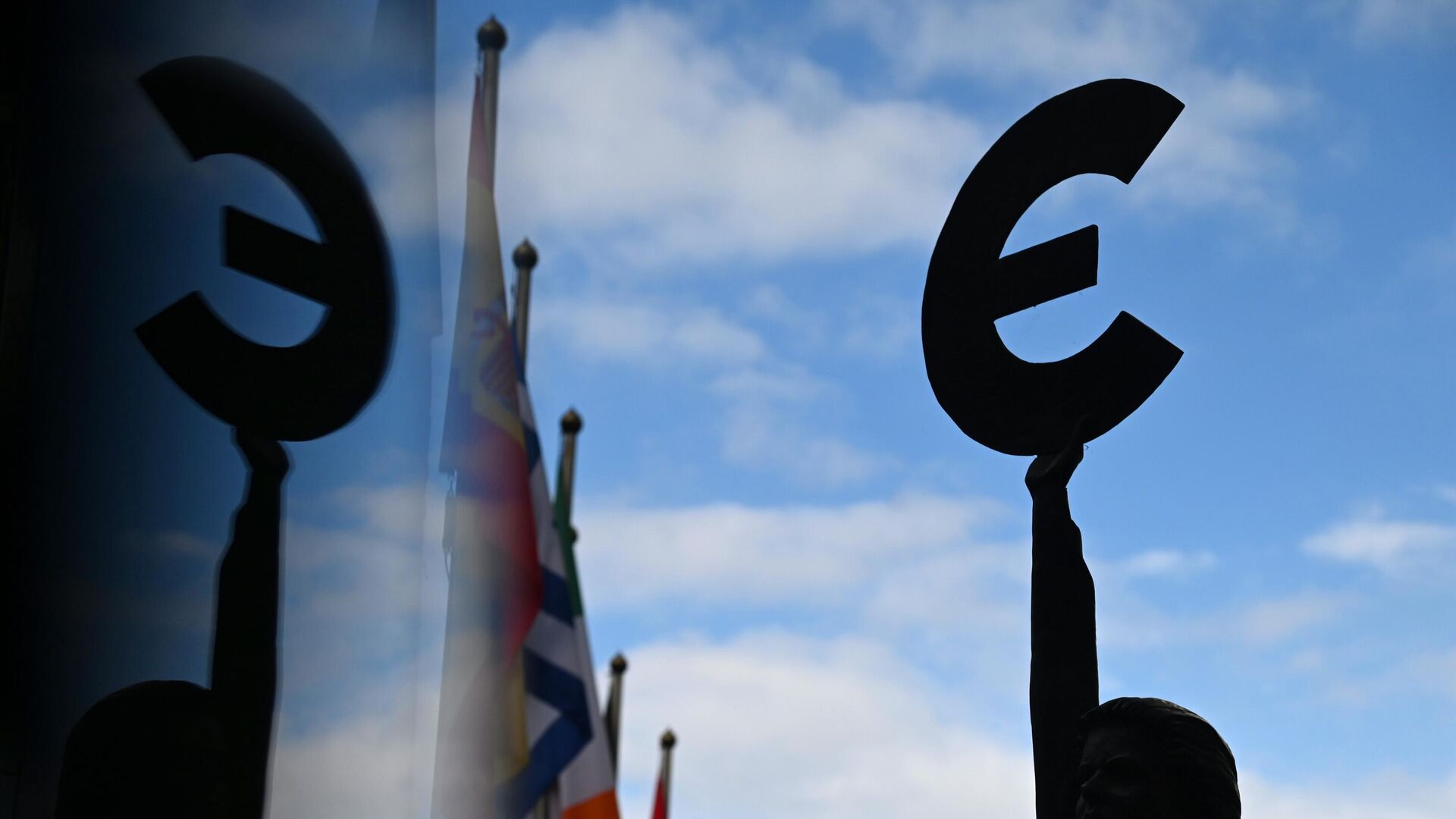 Monument-sculpture of the "Euro" sign at the headquarters of the European Parliament in Brussels. archive photo
Finance Minister Stanyura said the Czech Republic has no plans to adopt the euro yet
PRAGUE, December 22 – RIA Novosti. The Czech government is not yet planning to switch to a euro-denominated payment system, Finance Minister Zbynek Staniura said after a cabinet meeting on Wednesday.
"The government is adhering to the recommendations of the Ministry of Finance and the Central Bank, which recommend not rushing the transition to the euro. Discussions on this will be premature until inflation is reduced and the structural imbalance in budgets is corrected," Staniura said. aforementioned.
According to the head of the Ministry of Finance, the transition to the euro should not be a speedup, but a responsible political decision based on the achievement of objective economic criteria.
"I think we have to do our homework first, then we can talk about the timing of the transition to the euro. If we don't fix the structural imbalance in public finances and rein in double-digit inflation first, the euro will just stay academic," said Staniura.
The minister also believes that close trade and property ties between the Czech Republic and the eurozone, a stable banking sector and a relatively stable exchange rate of the current currency, the crown, speak in favor of a transition to the euro in the future. . However, the government sees the incomplete convergence of the Czech economy as a barrier to entry into the eurozone, as there remains a large gap between the Czech economy and the eurozone average, especially in the area of ​​prices and wages. In the Czech Republic, the problem of long-term sustainability of public finances has not yet been resolved.
On the eve of the cabinet meeting, the Ministry of Finance and the Central Bank announced that the Czech Republic will not meet any of the four Maastricht criteria for joining the eurozone, neither this year nor next year.
When entering the European Union in 2004, the Czech Republic pledged to adopt a single European currency. However, the decision on the date of entry into the euro rests with individual EU member states. For example, Sweden, which joined the EU in 1995, has not yet adopted the euro, and Croatia, which joined the EU in 2013, is introducing a single currency from 2023.
The current Czech government did not specify in its policy statement a deadline for the adoption of the euro during its administration (until 2025). However, the document obliges the Council of Ministers to fulfill the Maastricht criteria as soon as possible.
Source: Ria
I am Emma Sickels, a highly experienced journalist specializing in news and economy. As an author at News Unrolled, I cover the latest trends in the economic sector and provide readers with valuable insights into its complexities. My work has been featured in various media outlets such as The New York Times, USA Today, Bloomberg Businessweek and many more.