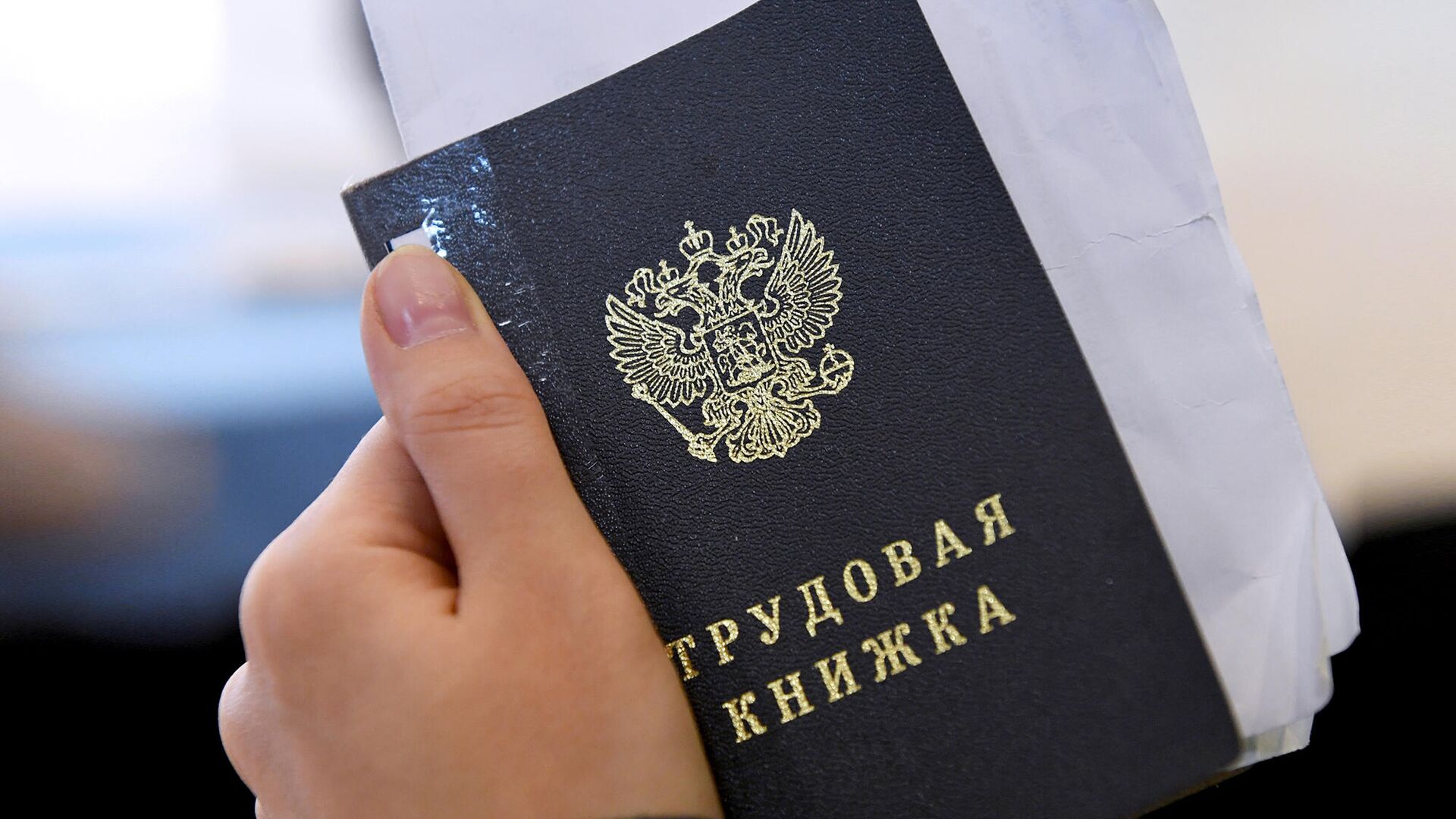 Employment book in the hands of a job fair visitor. archive photo
Rosstat: Unemployment in Russia fell to new historic low of 3.7% in November
MOSCOW, December 28 – RIA Novosti. The unemployment rate in Russia fell to a new historical low of 3.7% in November 2022. statement rosstat.
Prior to this, the historical minimum for unemployment in Russia was 3.8%, at this level it was recorded in August.
Overall, unemployment in Russia has updated its historical lows five times this year, the first recorded in February and remained at that level in March when it fell to 4.1%. A new low was set in April – 4%, then in May – 3.9%, the indicator remained at this level for several months – until August, when unemployment fell to a record 3.8%. In September and October, the indicator was around 3.9%. And now, in November, a new historic low – 3.7%.
"In November 2022, 2.7 million people aged 15 and over (according to the methodology of the International Labor Organization) were classified as unemployed. In November 2022, the unemployment rate of the population aged 15 and over was 3.7% (seasonal factor without exception), " says the statistics office's report.
The total number of unemployed, which was 2,897 million in October, decreased to 2,745 million in November.
At the same time, as Rosstat refers to Rostrud data, by the end of November 2022, 0.7 million unemployed citizens were registered in the employment service, of which 0.6 million were unemployed, including 0.4 million. unemployment benefits.
Rosstat uses the methodology of the International Labor Organization (ILO) when examining employment and unemployment; accordingly, unemployed people who need, seek and are ready to start a job at the same time while working are unemployed. According to Rosstat, in November 2022 the workforce aged 15 and over was 75.1 million people.
Source: Ria
I am Emma Sickels, a highly experienced journalist specializing in news and economy. As an author at News Unrolled, I cover the latest trends in the economic sector and provide readers with valuable insights into its complexities. My work has been featured in various media outlets such as The New York Times, USA Today, Bloomberg Businessweek and many more.