Russian ruble. archive photo
Petkov: female debtors in Russia are older, more educated and more often married than men
MOSCOW, March 13 – RIA Novosti. Andrey Petkov, CEO of IFC Chestnoye Slovo, told RIA Novosti that female borrowers in Russia have a higher education compared to men, among them more older and married than men.
Most people who receive the "IFC "Honest Word" have a higher education, but the proportion of women with HE (46%) is slightly higher than that of such men (41%). They make up 32% of men," said Petkov.
Questionnaire
How often do you get a loan?
IFC clients are slightly older than men: most, 58%, are between the ages of 25-40. Men, on average, are younger: among them, those aged between 18 and 35 are more, this is 67%.
More than half of borrowers are married: 44% of women are legally married, 10% are legally married. But among male debtors, only a third have a couple: 32% are legally married, 4% are legally married. Men are more single: 58% are single and 6% are divorced. "However, the percentage of singles (women – ed.) is also significant – 46% (34% unrelated, 10% divorced and 2% widowed)," Petkov said.
There were also differences between men and women in terms of the amount of credit demanded by customers. Thus, in 2022, women more often than men demanded 5-10 thousand rubles (49.3% for women, 43.4% for men) and more than 30 thousand rubles (8.7% for women, 8.2% for men). Men, on the contrary, received loans of 2-5 thousand rubles and 10-30 thousand rubles more often than women.
The purposes of using the loans also differ according to gender. Loan applicants are mostly "other" (16%), "treatment" (14%) and "home repair" (9%), while men are mostly "gift" (12%), "other" (11% and current expenses). (10%). "At the same time, unlike men, women did not specify gambling or online games as the purpose of the loan," concluded Petkov.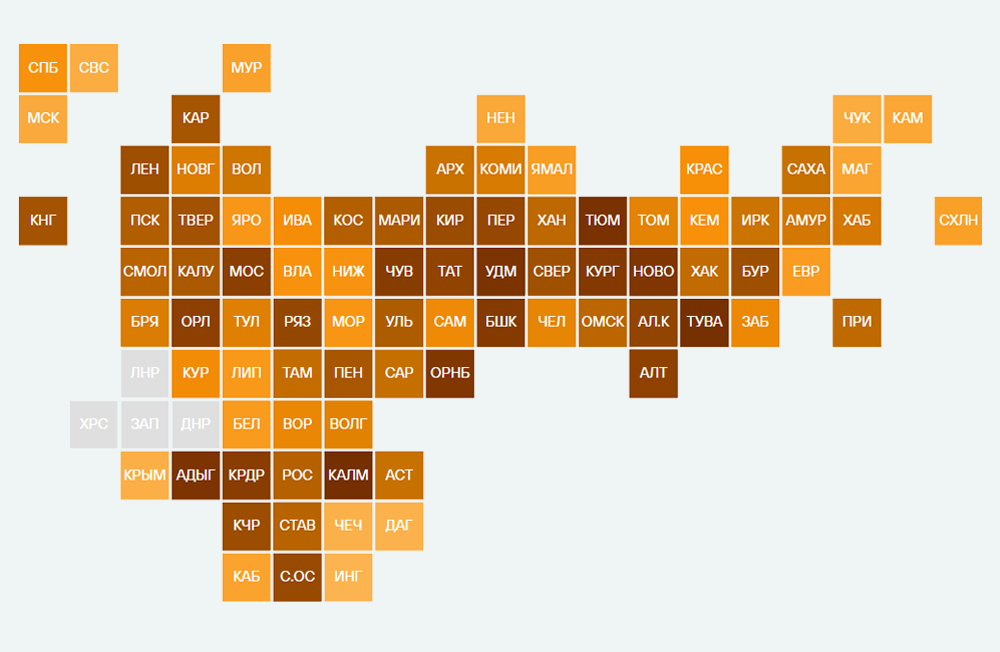 Rating of Russian regions by the level of debt burden of the population
Source: Ria
I am Emma Sickels, a highly experienced journalist specializing in news and economy. As an author at News Unrolled, I cover the latest trends in the economic sector and provide readers with valuable insights into its complexities. My work has been featured in various media outlets such as The New York Times, USA Today, Bloomberg Businessweek and many more.