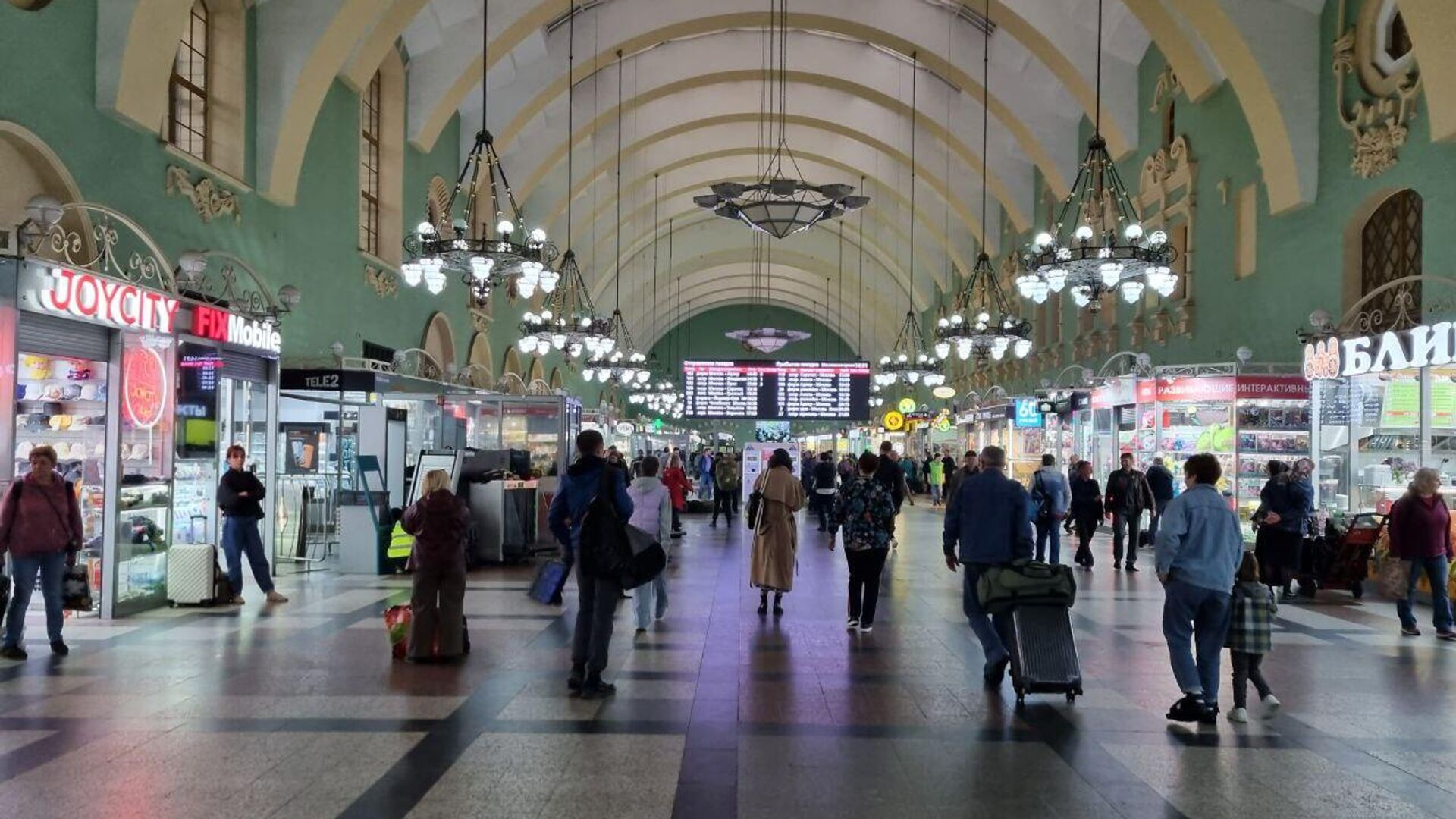 Kazansky railway station in Moscow. archive photo
Izvestia: Liberal Democratic Party proposes to limit price increase on products at airports and train stations
MOSCOW, March 28 – RIA Novosti. Citing the document, the newspaper Izvestia writes that the Liberal Democratic Party has prepared a bill proposing to limit the margin of food products at airports, train stations and ports.
"In Russia, it is proposed to limit the margin of food products at airports, train stations and ports. The measure should especially affect bottled water and bakery products. The LDPR fraction has prepared the corresponding draft law for submission to the State Duma, " said the publication.
The explanatory note to the document held by Izvestiya states that on the territory of railway and automobile stations, sea and river ports, airports, food products are sold in stores, retail chains with a significant trade margin compared to the same ones. and other outlets.
According to the newspaper, travelers do not have the opportunity to buy these goods from other places. Because they had to accept "such an unfair price policy".
"Moreover, at airports, citizens have no choice but to agree to purchase necessary food products at inflated prices, as pre-flight screening rules do not allow, for example, to carry containers with liquids. More than 100 milliliters of capacity," he says in an explanatory note.
Yaroslav Nilov (LDPR), chairman of the State Duma committee, one of the authors of the bill, explained to Izvestia that the reason for the development of the amendments is the regular calls of citizens about this problem. He emphasized that for such separate regions, where enterprises have the right to determine their own value of goods, prices should be regulated by the state. According to him, we are not talking about red caviar or expensive sausages.
"First of all, we mean water, bakery products, and other food products that shouldn't cost ten times what they cost," Nilov said. He stated that this will be a small list of goods whose maximum margin level should not exceed 10%.
The press service of the FAS told Izvestiya that if the draft law officially reaches, the ministry will evaluate the initiative and make an assessment. Izvestia also asked the government to consider the possibilities of adoption of the bill.
Source: Ria
I am Emma Sickels, a highly experienced journalist specializing in news and economy. As an author at News Unrolled, I cover the latest trends in the economic sector and provide readers with valuable insights into its complexities. My work has been featured in various media outlets such as The New York Times, USA Today, Bloomberg Businessweek and many more.