MOSCOW, April 23 – RIA Novosti, Mikhail Katkov. The international media is writing about the fatigue of anti-Russian sanctions, fearing that the West itself will suffer more from them. This is felt by the EU's tenth package and its reluctance to hit Rosatom. About what the G7 countries are striving for – in the material of RIA Novosti.
sanctions are over
According to the Financial Times, the European Union has reached the limit in its economic struggle with Russia. The newspaper's sources believe that it makes more sense not to introduce new bans, but to make it harder to circumvent the previous ones and expand the blacklist of individuals. Otherwise, unanimous support for the sanction war cannot be achieved.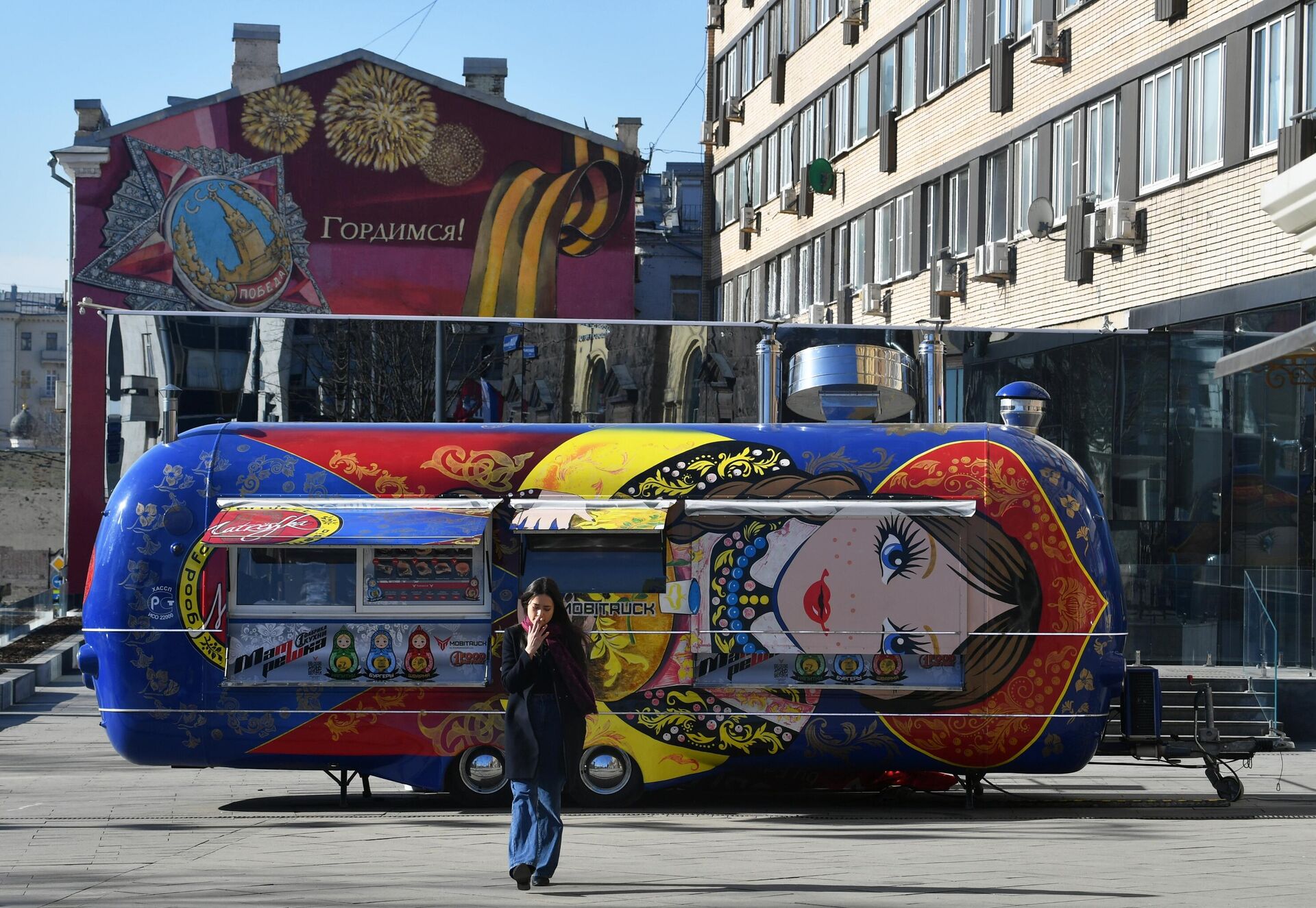 Food truck "Matryoshka" installed in the closed restaurant "McDonald's" on Pushkin Square in Moscow
According to Bloomberg, in 2022 nuclear fuel and technology exports from Russia increased by 20%. Kiev finds this ugly and demands immediate action. But in Europe they object. Even Bulgarian President Rumen Radev threatened to veto it. Moscow's permanent representative to international organizations in Vienna, Mikhail Ulyanov, believes that Budapest and Paris, which are also linked to Rosatom, will support Sophia.
Lithuanian European Commissioner Virginijus Sinkevičius admitted that he did not see what sanctions could be added by the end of 2022. "This noose is tight enough," he explained. Charles Michel, president of the Council of Europe, agreed and noted that the bans already in place will do their job, you just have to wait. Therefore, the tenth EU package is primarily devoted to tightening control over the implementation of previous decisions.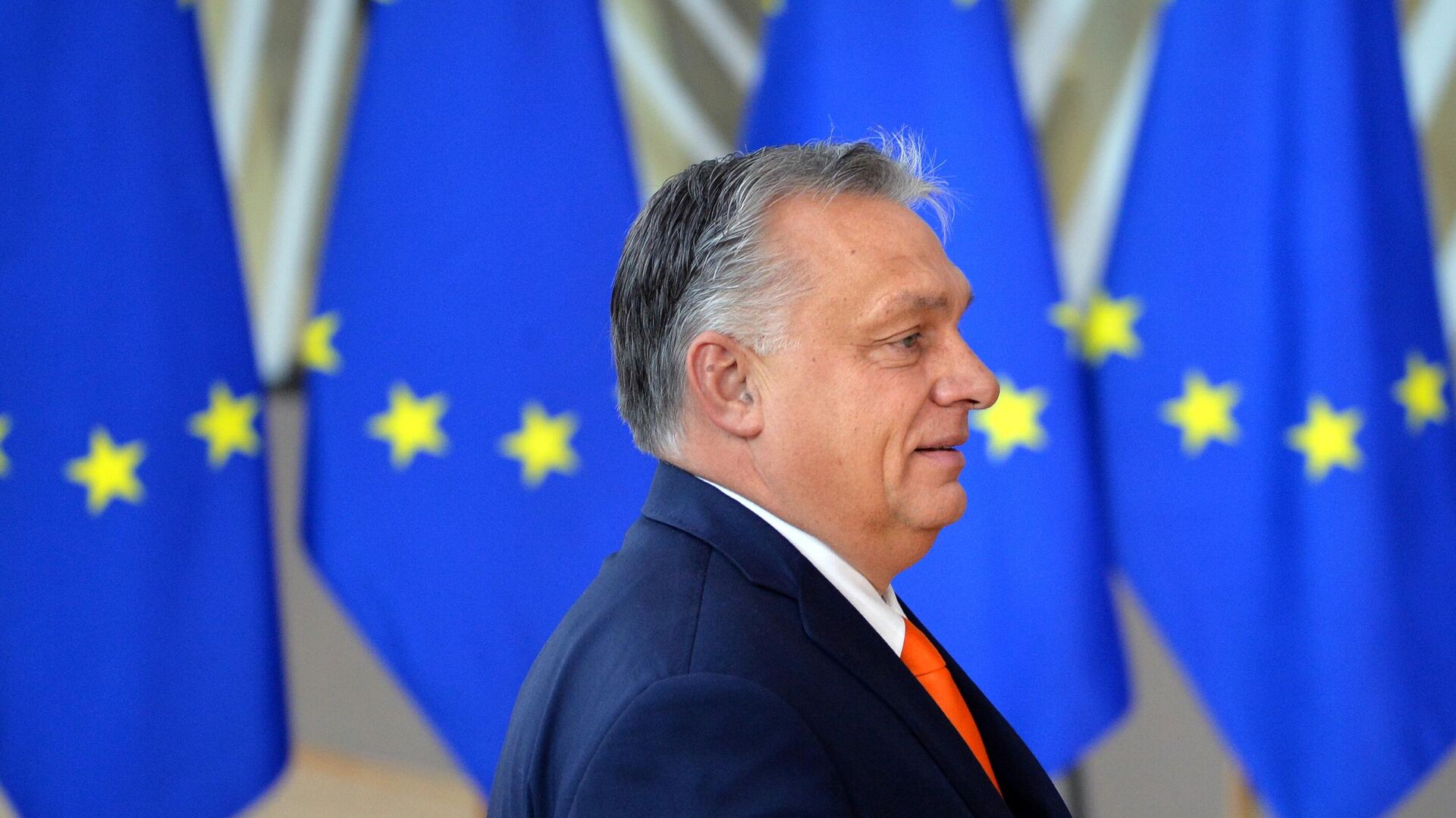 They will punish you completely. Another country will suffer because of Ukraine
second wind
But the Americans blacklisted several companies affiliated with Rosatom, including Rusatom Overseas, which is responsible for foreign projects, Kovrov Mechanical Plant, and Tochmash, which manufactures uranium enrichment centrifuges.
Also, Bloomberg reported that the G7 countries (France, USA, UK, Germany, Japan, Italy and Canada) are considering the possibility of placing an all-out embargo on exports to Russia. An exception will probably be made only for medicine and food. Last year, exports fell by half to $66 billion. And, according to the Central Bank of Russia, supply decreased by only eight percent thanks to parallel imports. Now they want to finish.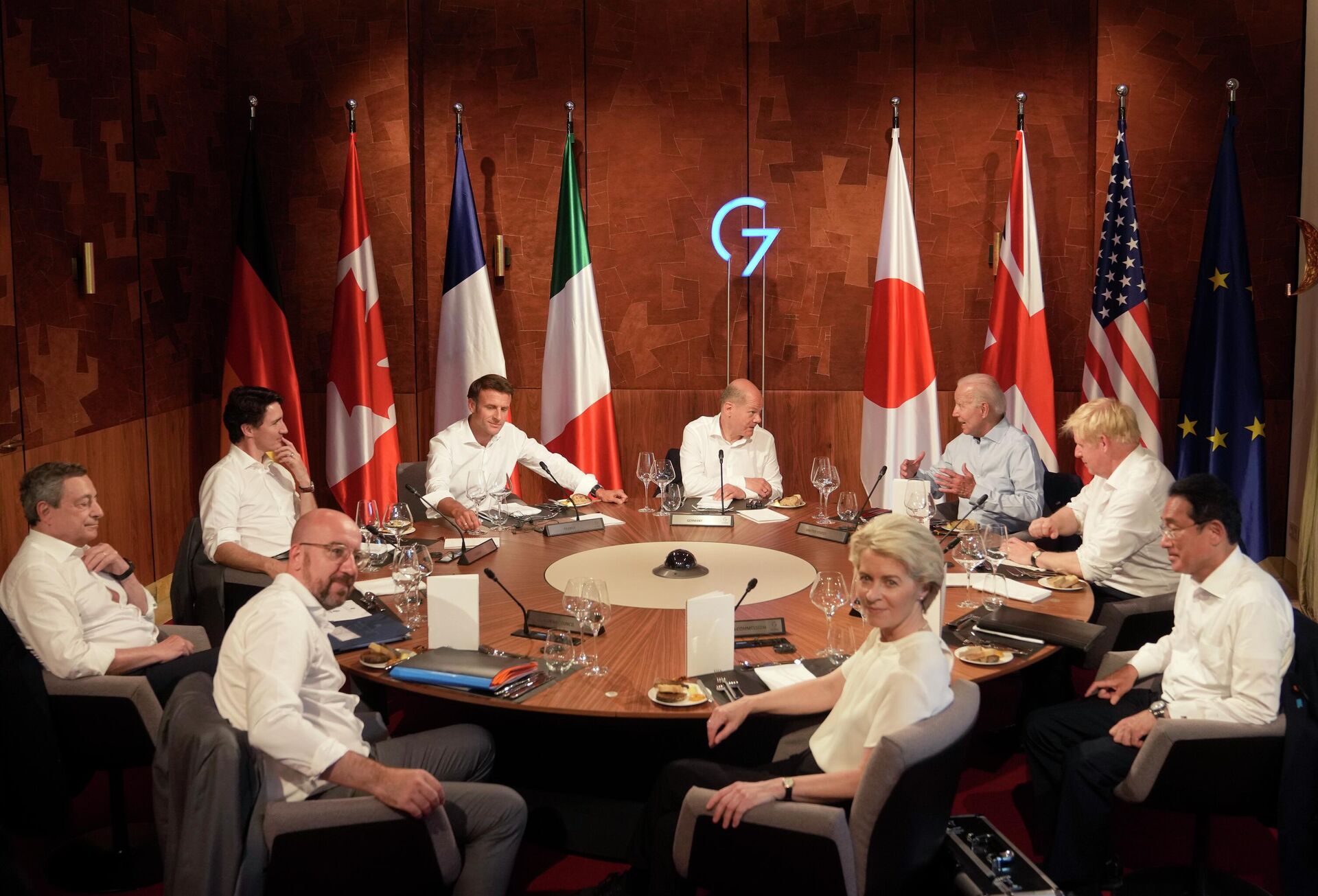 G7 leaders at the G7 summit in Germany
The issue will be discussed at the G7 summit to be held in Hiroshima on May 19-21. Authorities have so far declined to comment. But the agency "Kyodo" has already reported that Tokyo will refuse to sell used cars, tires, cosmetics and clothes to Russia. For Japanese entrepreneurs, this will turn into serious problems.
New World
According to experts interviewed by RIA Novosti, attempts by the collective West to ensure strict enforcement of the imposed economic bans pose a serious danger to Russia.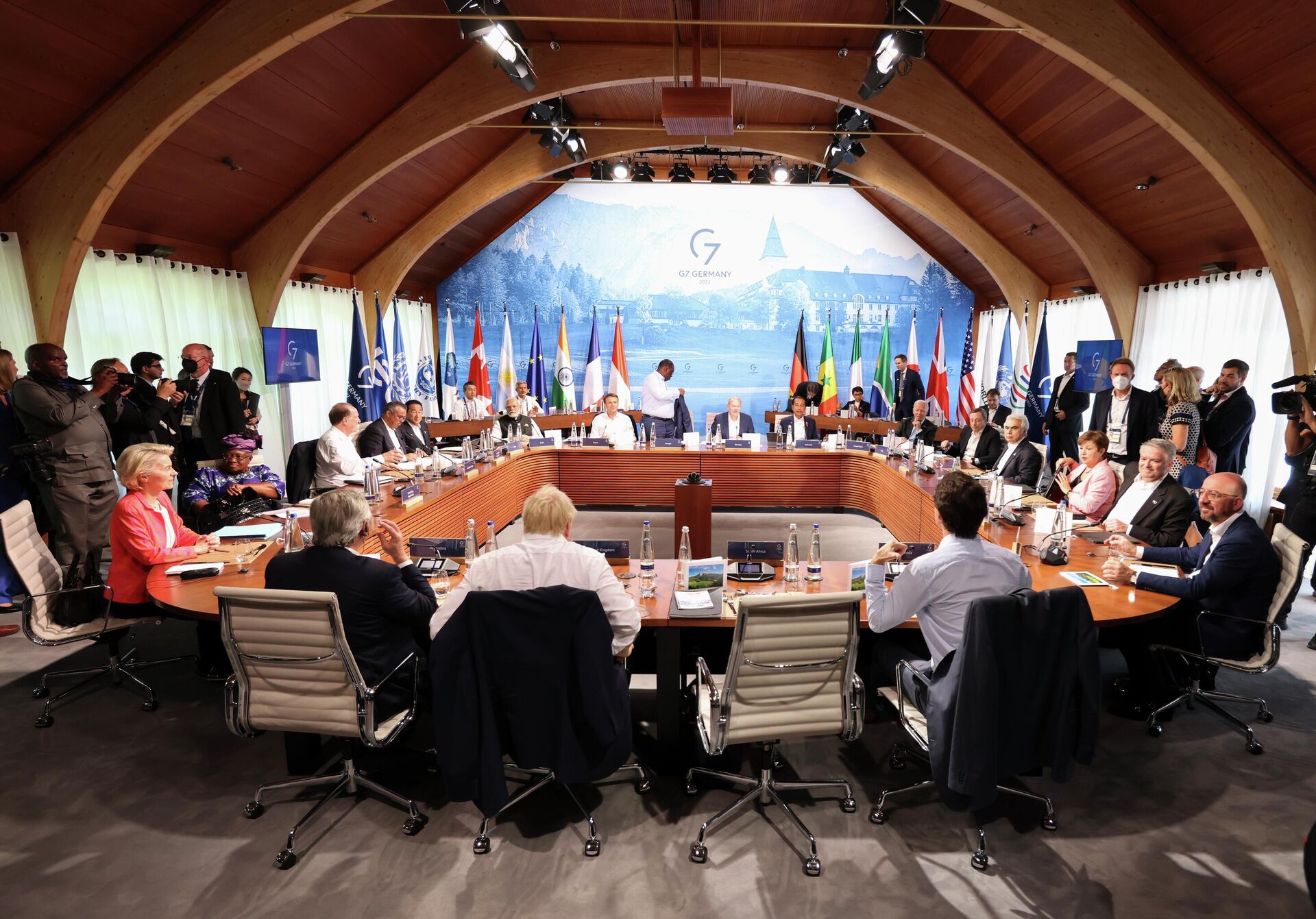 G7 leaders meeting in Elmau Castle, Germany
"The West threatens states that expand cooperation with us. These are China and India, which are actively buying Russian oil. Turkey and many other countries, which are trying to become a new gas base in Europe, are increasing oil supplies." a wide variety of products," says Sergei Ramaninov, an analyst at the MarketsMoneyVlast platform.
And there are some consequences. Thus, Kazakhstan limited the export of cars of the world's leading concerns, UAE banks are closing the accounts of the Russians.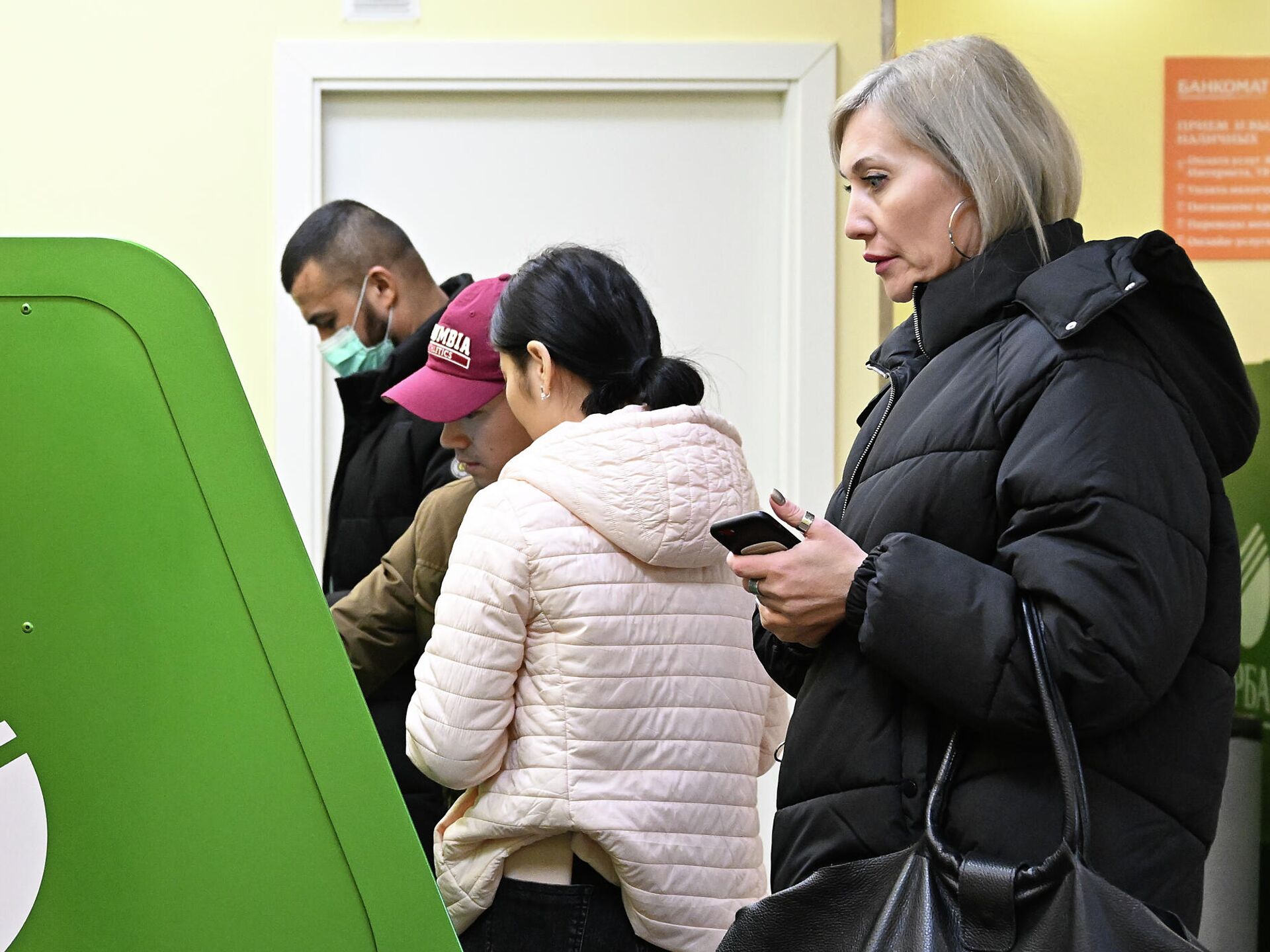 People at ATMs in Sberbank office
TeleTrade analyst Vladimir Kovalev considers the total embargo extremely complex and controversial and does not meet the economic interests of the G7 countries and the European Union. The damage they do to themselves can be extreme.
"Many politicians point out without reason that tightening export conditions will contribute to a more versatile interaction between Russia and China, India, Iran and other countries, and that this is politically and economically unprofitable for the United States and the EU," Kovalev said. believes.
Experts are confident that the comprehensive expansion of anti-Russian sanctions will lead to a conflict between the political and economic interests of Moscow's opponents. Therefore, it is more profitable for the West to try to deprive Russia and its partners in roundabout ways. However, this is nearly impossible to do.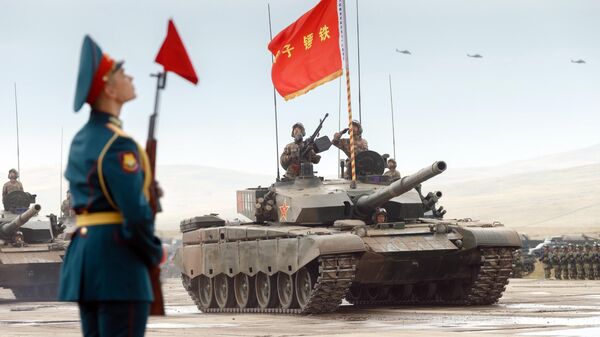 He signed the resolution. Russia and China determined the future of NATO
Source: Ria
I am Emma Sickels, a highly experienced journalist specializing in news and economy. As an author at News Unrolled, I cover the latest trends in the economic sector and provide readers with valuable insights into its complexities. My work has been featured in various media outlets such as The New York Times, USA Today, Bloomberg Businessweek and many more.