US Secretary of State Anthony Blinken. archive photo
Foreign Minister Blinken said that the Russian economy has become a shadow of what it used to be.
MOSCOW, June 2 – RIA Novosti. After former US President Barack Obama and current leader Joe Biden, US Secretary of State Anthony Blinken made false statements about the Russian economy: Obama frightened Russia with a "fragmented economy", Biden – with $ 200 rubles, and Blinken. He said the Russian economy is now "a shadow of the old".
"The Russian economy today is a shadow of the economy as it used to be, and is only a fraction of what it could be," Blinken said in a speech in Finland.
Volodin said that the United States is doing everything to destroy the Russian economy.
According to him, Russia's gold and foreign exchange reserves, as well as the income of state-owned enterprises, decreased by more than half. In his speech, the US Secretary of State pointed out that more than 1,700 foreign companies have suspended or stopped their activities in Russia, and allegedly "millions" of people have left the country. According to Blinken, in the year since the special operation began, Russia's oil revenues have fallen by 43 percent, in part due to the ceiling price set by the West.
"Moscow will not restore lost markets in Europe," Blinken said. said.
Meanwhile, statistics confirm that the Russian economy is showing stability. Unemployment in the Russian Federation in April updated the historical minimum and reached 3.3 percent (2.5 million people from the economically active population); industrial production increased by 5.2 percent; Real wages rose 2.7 percent year-on-year in March. In Russia, annual inflation in April decreased to 2.31 percent from 3.51 percent in March.
Fixed investment in Russia increased 0.7 percent year-on-year in the first quarter (despite the strong foundation in the first quarter of 2022, where it increased 13.8 percent).
According to the Ministry of Economic Development, the Russian economy grew for the first time in a year in April – GDP increased by 3.3% year-on-year (but still decreased by 0.6% compared to April 2021). The ministry estimates that Russia's GDP growth in 2023 will be 1.2%. In mid-May, the head of the ministry, Maxim Reshetnikov, did not rule out that growth could be slightly higher than anticipated, and according to First Deputy Prime Minister Andrei Belousov, GDP growth could reach 2% in 2023.
In January 2015, then-US President Obama said that thanks to the United States, Russia found itself in international isolation and its economy was "torn to pieces". Seven years later, in March 2022, Biden said that one American dollar was allegedly equal to "200 Russian rubles" due to Western sanctions against Russia. At the same time, the Russian ruble strengthened against the dollar, while the rate of the American currency fell to 96 rubles on the Moscow Stock Exchange.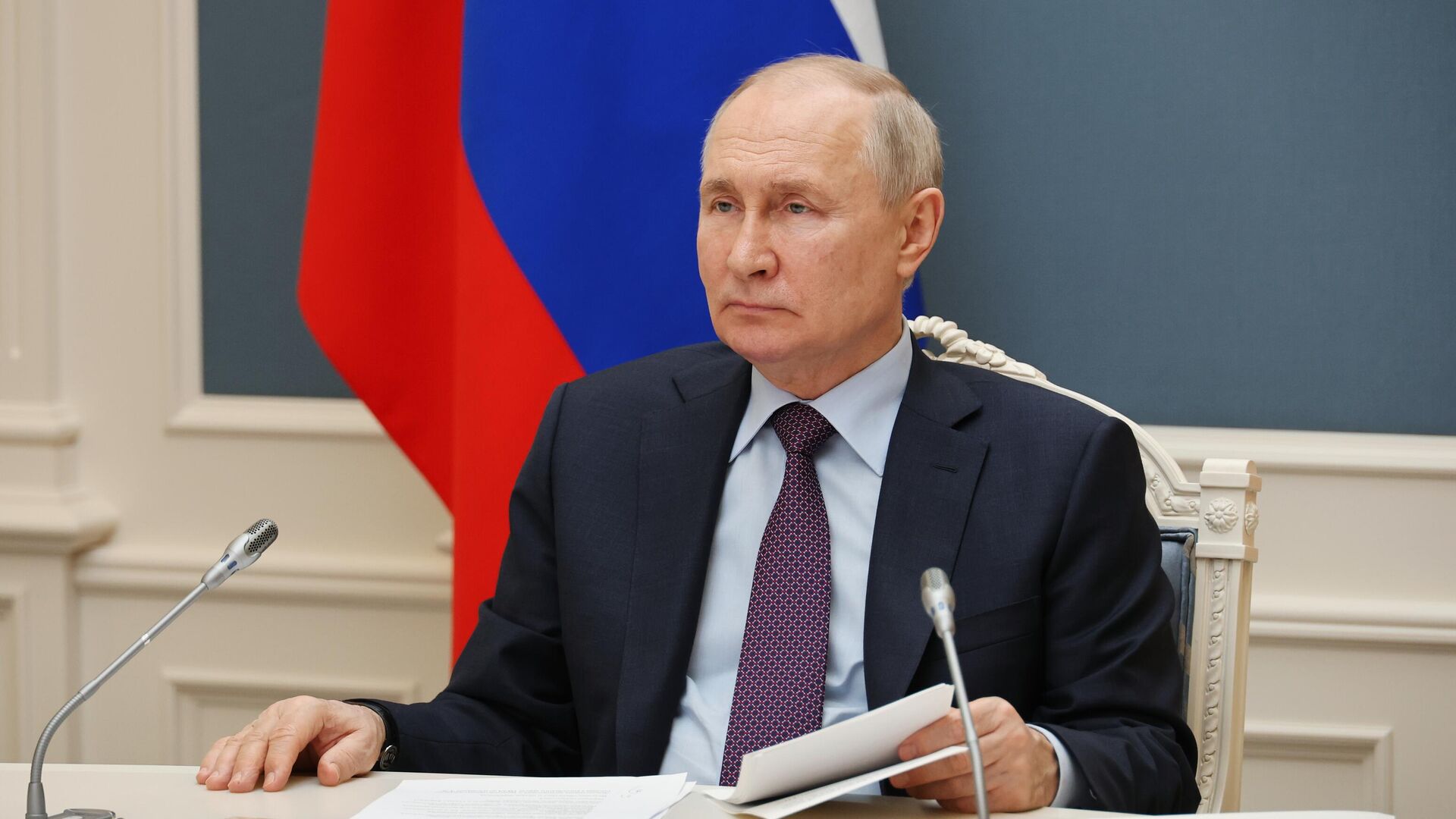 Putin evaluated the forecasts for the development of the Russian economy
Source: Ria
I am Emma Sickels, a highly experienced journalist specializing in news and economy. As an author at News Unrolled, I cover the latest trends in the economic sector and provide readers with valuable insights into its complexities. My work has been featured in various media outlets such as The New York Times, USA Today, Bloomberg Businessweek and many more.