MOSCOW, July 8 – RIA Novosti, Irina Krasikova. Banks one after another declare the storage of dollars and euros for a fee. They have not yet reached foreign currency deposits: the law does not allow this. However, this does not make it any easier – it is impossible to withdraw money from deposits until autumn. Where better to keep hard-earned money, RIA Novosti understood this.
going down
"Devaluation" in Russia is gaining momentum. The State Duma adopted a law on negative rates on deposits of legal entities. Banks can now charge companies for holding foreign currency. We're not talking about deposits yet. "This is not discussed," said Ksenia Yudaeva, the first vice-president of the Central Bank, at the end of May.
Another thing is current accounts. Due to sanctions and restrictions, the currency does not bring income, bankers justify themselves by declaring that they suffer operational and financial losses.
Costs were shifted to customers – they brought a commission for storing dollars, euros, Swiss francs and sterling. In fact, it's like a negative rate, as the bank has to overpay.
The Central Bank did not approve of such a maneuver. In a regulatory briefing letter, he reminded that it is unacceptable to change tariffs unilaterally. "A notice on a credit institution's website is not considered an offer. The client must accept it. Only then can the terms of service be revised," says Polina Gusyatnikova, senior managing partner at law firm PG Partners.
After the letter from the Central Bank, some banks loosened their grip. For example, Tinkoff allowed him to keep up to ten thousand conventional units on the account for free. If the amount is more – a commission of one percent per month.
It didn't make it any easier. Nobody wants to pay on top. Therefore, the first thought is to switch to cash. However, it was not there: banks issue the currency that appears on the accounts before the ninth of March. You cannot withdraw more than ten thousand dollars or the equivalent amount of euros. The rest is in rubles at the market price on the day of the operation. "But the money has to be stored somewhere. You'll also have to pay monthly for a safe deposit box. More is possible than keeping an account," warns Aram Nalbandyan, vice president of economic analysis at ANIF Investment Fund.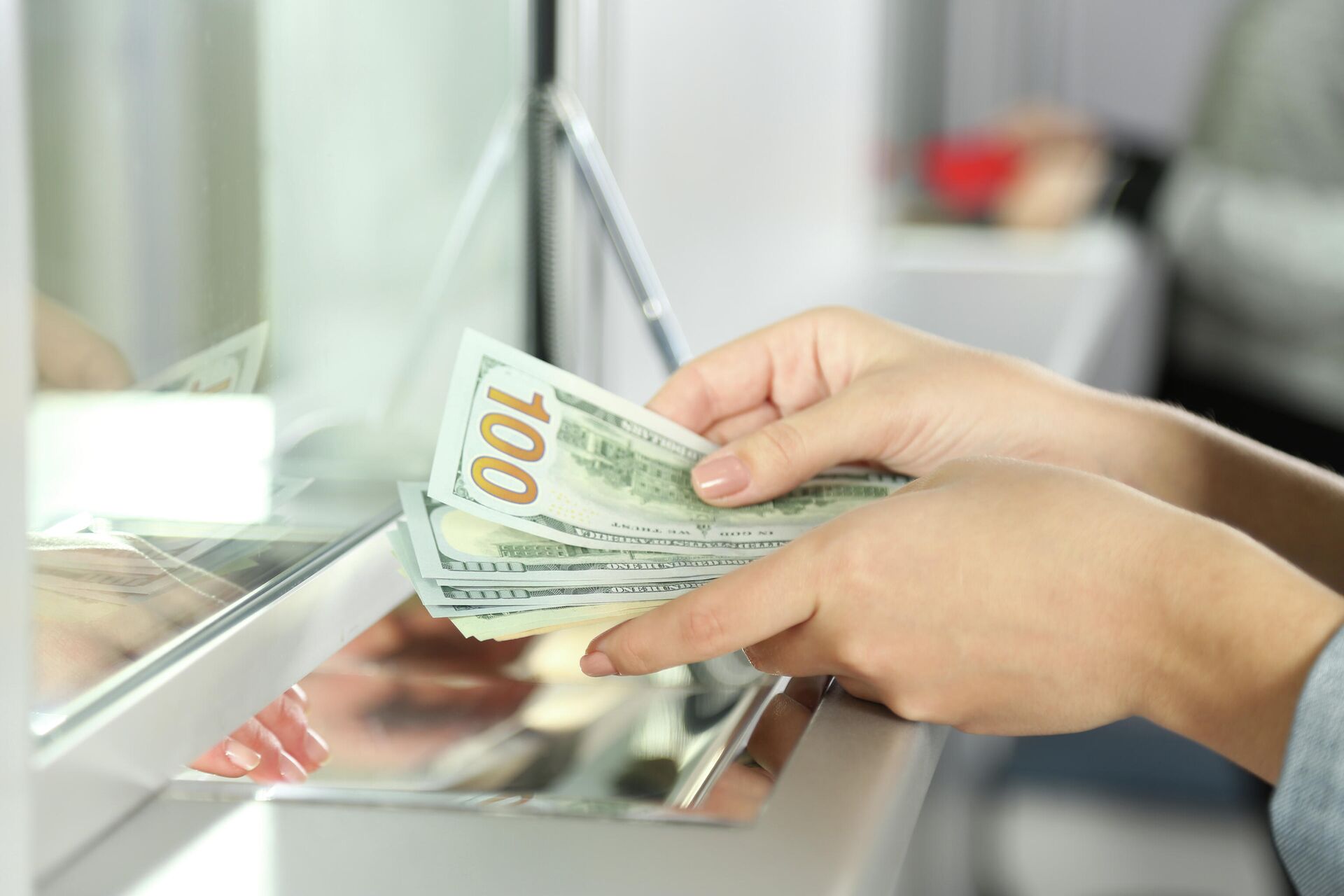 Woman counting dollars in the bank
But you can transfer money, for example, to the currencies of the EAEU countries, Chinese yuan or Indian rupees – they do not yet charge for them.
Another option to save on savings is to transfer money to deposit. Banks are required by law to pay interest on deposits of individuals. In other words, they do not have the right to set negative rates.
There will be no problems with the ruble. It is more difficult with currencies. In most credit institutions, the return is almost zero. A deposit should be selected based on the time and speed of access to funds. Optimum – on demand. But now there are few places you can open, service is scarce in practice. You also need to look for a bank that does not yet charge commissions. There are still some.
You can also send money to a foreign account or another person abroad. However, doing a transaction every day is more difficult and takes several days or even weeks. In addition, Russian banks have faced sanctions and many have been disconnected from SWIFT.
Experts advise to pay attention to gold – this is a good way to invest in the long run. The downside is that you will have to buy for the ruble – and these are losses during conversion. Meanwhile, demand for the precious metal increased in Russia with the cancellation of VAT on bullion purchases in March.
reject dollar and euro
Analysts say the "devaluation" in the banking sector is in full swing. And with the eye of the dollar and the euro. Currencies that were once familiar and sought after are becoming a toxic asset.
"If it is not possible to work with them, why do they keep them on the balance sheet and pay interest on deposits or accounts? It seems that in the near future customers of credit institutions will have no choice. They will have to transfer their foreign currency savings to the bank in rubles. Then they will open an account in another bank, if that makes sense, of course," he says. Nikolay Vavilov, specialist in the strategic research division of Total Research.
In addition, the European Union is considering the seventh in a row, a package of sanctions against Russia. Perhaps it will include restrictions against the National Clearinghouse. And that will hit the free currency conversion on the exchange.
In the current environment, the "valuation" of deposits creates additional risks for banks, the Central Bank noted earlier in its report.
Organizations that bear the costs do everything to deter the public from holding funds in dollars and euros. Moreover, it was not limited to current account commissions. Increasingly, they refuse to open deposits in American and European currencies. Chinese yuan, Turkish lira, Indian rupee, Armenian drama, Azerbaijani manat – please.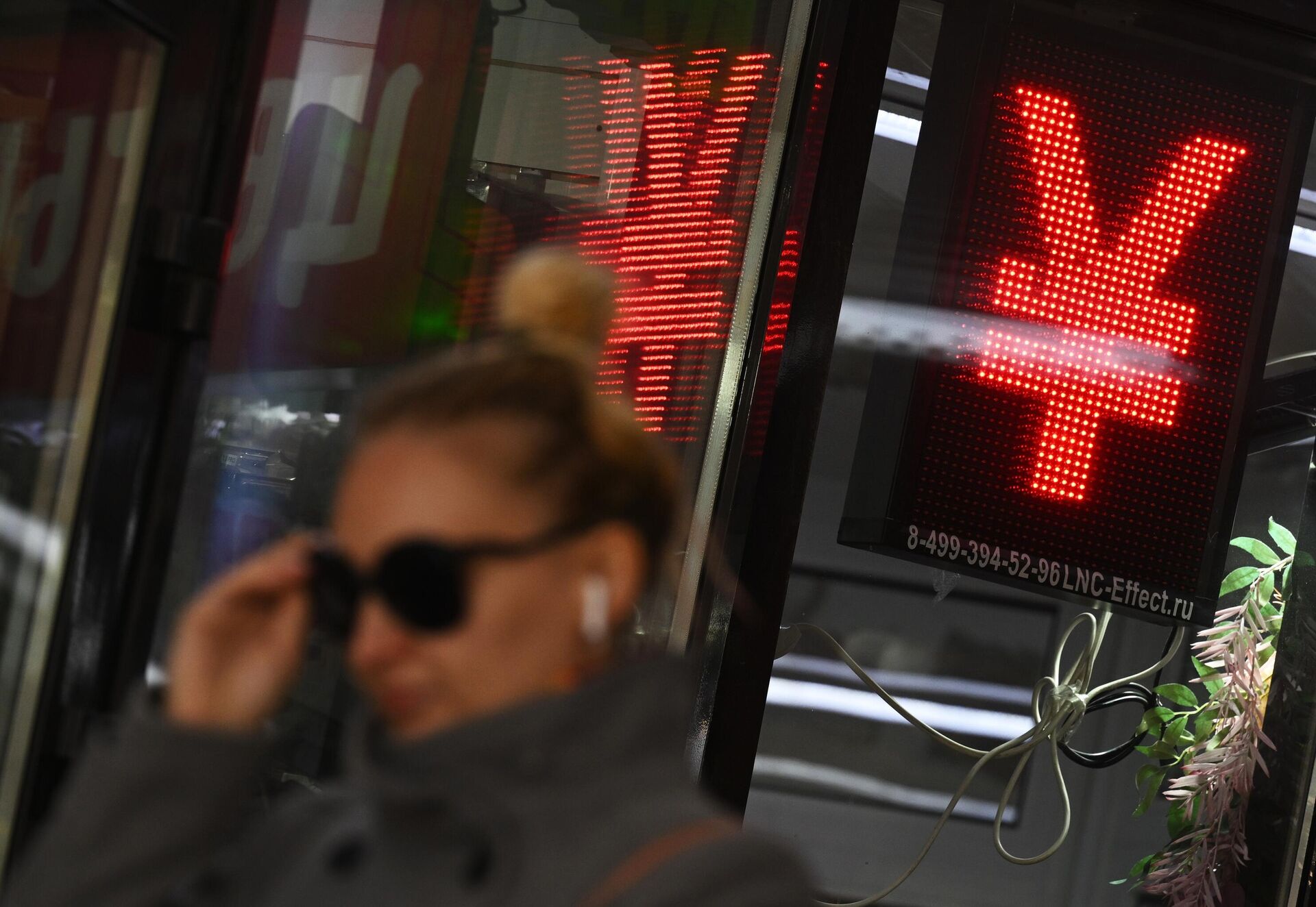 A girl walks past an exchange office in Moscow
It must be said that people did not keep their savings only in dollars and euros. However, a large amount was required to open a deposit later on. Now the situation is different: banks and customers are looking for alternatives due to geopolitical tensions and currency restrictions.
Yuan is most often preferred. As China is the second world economy, confidence in it is growing. The country's bank forecasts GDP growth to accelerate in the second half of the year.
However, China may be subject to Western sanctions. It is not worth converting all savings into yuan. Also, the dollar is still the main world currency. According to the Federal Reserve Bank of New York, nothing threatens its status. "The international role of the dollar, whether in trade, investment or use as a global reserve currency, remains so strong that nothing is on the horizon to rival it," the bank said in a study.
However, they acknowledge that sanctions against Russia may contribute to the declining of other countries' dollars. However, there is no need to hastily invest hard-earned money in exotic currencies. The main thing is to understand what they are for. There is no point in buying them out of curiosity. Experts remind that the main function of money is as a means of payment or savings. Therefore, the yuan and yen will be beneficial for entrepreneurs trading with Asia. Other alternative currencies may be needed while traveling.
Analysts recommend applying the gold savings rule – don't keep everything in one basket: diversification stabilizes exchange rate fluctuations.
Source: Ria
With a passion for storytelling and reporting, I am an experienced writer and Editor with a focus on sports. As an Author at News Unrolled, I write engaging stories on the latest developments in the world of sports. My articles have been featured on numerous global media outlets and my work has been highly praised by renowned editors.