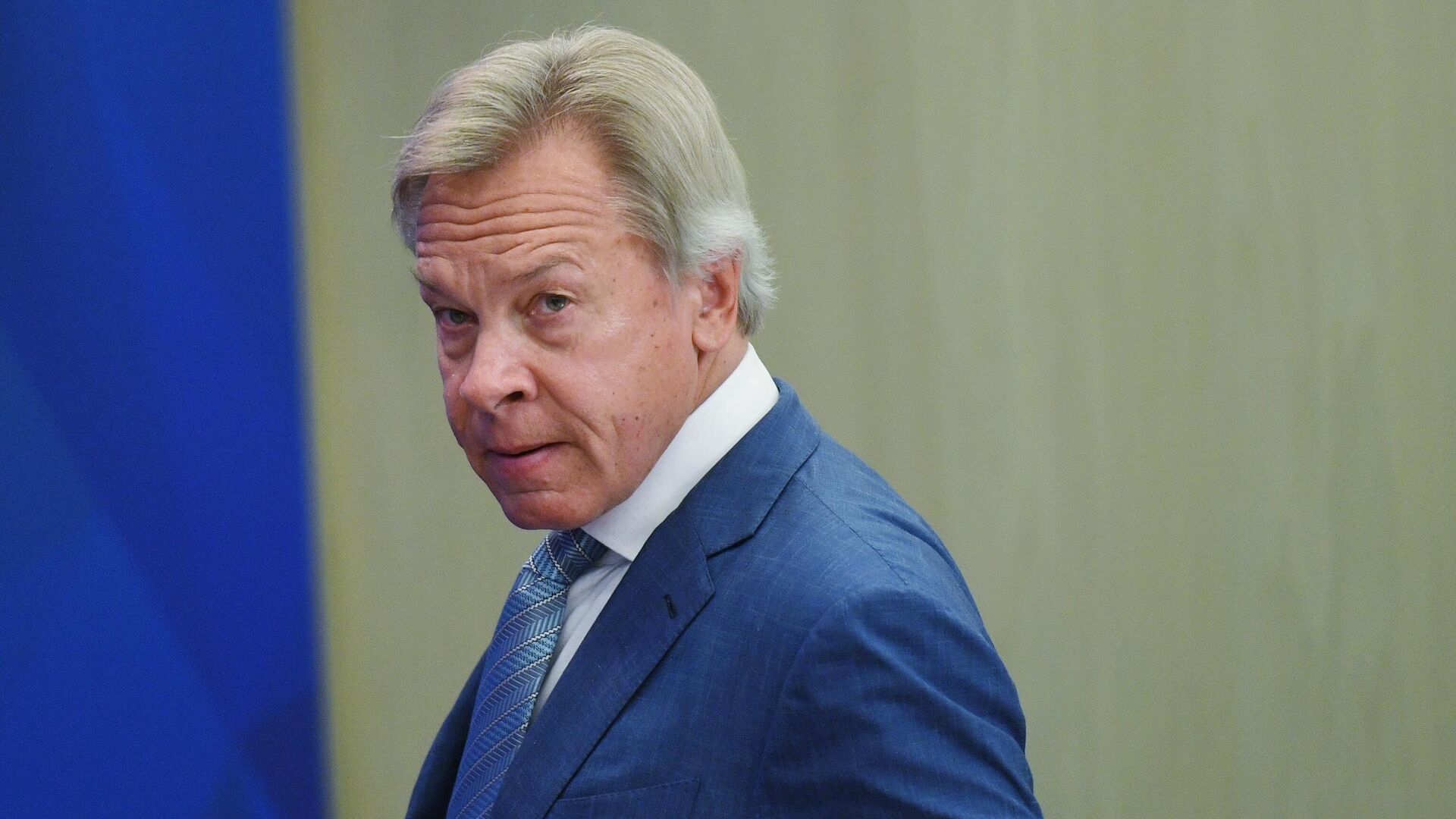 Alexei Pushkov, Senator of the Russian Federation, Chairman of the Committee on Information Policy and Interaction with the Mass Media of the Federation Council. Archive photo
Senator Pushkov opposes Moldovan President Sandu's support for gas supplies
MOSCOW, August 28 – RIA Novosti. Senator Alexei Pushkov commented Ilan Shor, leader of the opposition Moldovan Shor party, announced that he is ready to come to Moscow for talks on gas supply.
As the politician put it on his Telegram channel, such a request means Russia "really subsidizes" the presidency of Maia Sandu, given that Chisinau is unable to pay its gas supplies on time and repay the accumulated debt.
"It seems strange that Sandu does not hide his orientation and bad attitude towards Russia. What is the point of supporting today's pro-Western course of Moldova with gas supplies?" He asked.
According to him, Moscow will receive in return nothing but a strengthening of this pro-Western course. "So do we need to fund such a course?" Senator finished.
"I'm ready to go to Moscow"
On Saturday, Ilan Shor, leader of the Shor Party, an opposition party in Moldova, announced his readiness to travel to Moscow for talks on the gas issue.
The statement was made in the context of the 31st anniversary of the Independence Day of the Republic, celebrated in Moldova on Saturday. Shor criticized the country's authorities.
"How independent can a country whose leadership is given money from abroad to maintain a so-called cheap democracy and its faltering economy be? In the end, how independent can a country be in a country where people are promised a cold winter? Can't they get away with firewood from the stove in winter?… I personally Moscow "I am ready to negotiate gas supply to Moldova in a way that will not destroy our independence, humiliate and cripple the citizens of our country. Our economy," Shor said in a video message on Telegram.
Finding an alternative
Parliament Speaker Igor Grosu said on Friday that Moldova will not leave negotiations with Gazprom, but is also interested in alternative energy sources, including Romania and Ukraine.
"Everything will depend on the military operations in Ukraine, how it will affect the markets, how cold it will be outside… As for gas, we are negotiating to find alternative sources. We will continue to talk with Gazprom" " I know Moldovagaz is in constant contact with Gazprom "The debt control is being done. We are open to further discussion," he said.
He noted that the government is looking into the possibility of alternative gas supplies, including from Romania, while the proposal to purchase electricity from Ukraine is also being considered.
The Moldovan speaker said, "We continue to look for alternative sources of gas supply, including in Romania. On electricity, I think things are better, because there is more electricity in Ukraine and Ukraine is looking for export opportunities." aforementioned.
Contract with Gazprom
On October 29, 2021, Gazprom and Moldovagaz, after lengthy negotiations, extended the gas supply contract for a period of five years, starting from November 1 of that year, subject to the inspection of Moldovagaz debt in 2022. Gazprom, taking into account the situation in Moldova, decided to conclude a contract practically in Chisinau, but on the condition that current payments are paid in full on time. At the same time, Gazprom has the opportunity to stop the gas supply to the republic at any time.
Already in November, the republic had problems with the timely transfer of payments, a delay was required. In January, "Moldovagaz" again faced difficulties in repaying the payment to Gazprom, parliament declared a state of emergency for 60 days.
Earlier this week, Moldovagaz asked Gazprom to delay advance payments for August and September until the end of the fourth quarter. "Gazprom" exceptionally postponed the advance payment for gas for "Moldovagaz" until September 1, but in the future it expects the Moldovan side to unconditionally fulfill its contractual obligations.
Source: Ria
With a passion for storytelling and reporting, I am an experienced writer and Editor with a focus on sports. As an Author at News Unrolled, I write engaging stories on the latest developments in the world of sports. My articles have been featured on numerous global media outlets and my work has been highly praised by renowned editors.