MOSCOW, September 25 – RIA Novosti, Tatyana Ryzhkova. Horror film festival "Drop" ends in Moscow. The directors and organizers told RIA Novosti how the horror genre feels in Russia and how it has changed over time.
Three Pillars of Cinema
Russian horror is divided into two streams. Firstly, it is a high-budget movie known to a wide audience. Secondly, experimental films made by the author for minimal money. These films are screened at festivals and online and have a narrow fan base.
"What gets on the big screen is basically a tracing paper from American cinema," says Viktor Bulankin, organizer of the Drop festival. "Among modern directors, only Svyatoslav Podgaevsky tries to make films based on Russian folklore and local traditions."
Shot from the movie "Yaga. A Dark Forest Nightmare"
According to director Georgy Smirnov, there are three levels of perception.
"It's visual—it's a beautiful, gorgeous picture," he lists.
On the big screen, we often see a beautiful picture and expensive special effects, but the originality of the plot and the semantic content sag. And in this, according to Smirnov, the producers are to blame.
According to the American model
"When a director brings a script to the producer, the first thing he hears is 'what are your movie references?' It happens. The producers want to see something the audience is already familiar with. They're not ready for experiments."
The result is stereotype that is devastating for the horror genre. It is the unknown that frightens. If you can predict the development of the plot, it becomes boring to watch.
Another problem is that Russian audiences do not associate themselves with heroes with foreign names and acting in conditions far from Russian realities.
"Make a modern horror movie," says director Ivan Kachalin. "Where do the characters live? In the penthouses. Our country does not live in the penthouses. Maybe someone does, but obviously not an ordinary viewer. Wrong."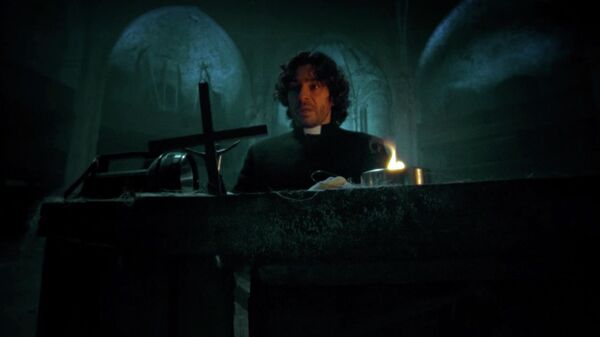 An example of a cliché movie is The Witch (2006), directed by Oleg Fesenko. This is Gogol's "Viya" story, retold in American style. The film received poor reviews from both critics and audiences. Gogol was accused of losing its flavor, boring and unreasonable plot. The same was said for Podgaevsky's 2015 painting "The Queen of Spades: Black Rite".
But there is also good
"Popular Russian horror movies have innovative techniques," says Kachalin. "Nightmare in the Dark Forest" is a wonderful moment when the child sees a ghost in the video. A great idea for the movie "The Bride" is about photographing the dead. Yes, Alejandro Amenabar used it in "The Others," but there was an episode and our director expanded it."
Frame from the movie "Gogol. The Beginning"
Popular horror movies experiment with genres in an interesting way. For example, Yegor Baranov's "Gogol" trilogy was filmed at the intersection of horror, detective and comedy kitsch. Although the mixture of scary and funny, logical and absurd was in the spirit of Gogol, not all viewers and critics appreciated it positively.
According to Smirnov, there is now a demand for smart films that make the details and metaphors noticeable in America and Europe. An example is "The Solstice" by Ari Astaire. Gradually, these trends are coming to Russian cinema.
What scares experimental cinema?
The members of "Drop" are different, but they have common tendencies. The first is the desire to deepen the tapes, to fill them with symbolism and poetry. Secondly, the directors are trying to be "closer to the people" – in ordinary Russian cities, terrible events happen at the gates and entrances.
"There is a lot of psychologism in Russian festival cinema," he says.
Bulankin. "More philosophical."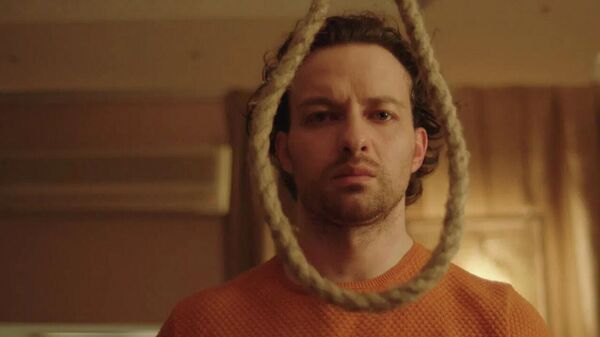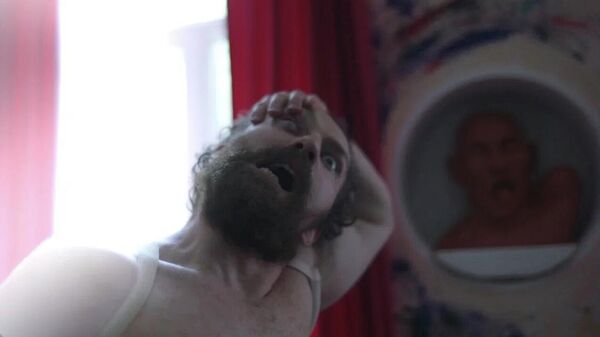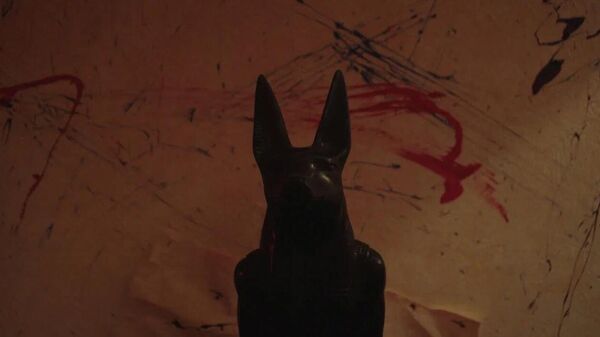 There is widespread interest in the issue of mental disorders. This is a controversial trend – on the one hand, it can stigmatize such diseases. On the other hand, in some movies, mentally ill people are portrayed as having the gift of seeing phenomena that are hidden from ordinary eyes, but present.
The shortcomings of copyright fear are typical for low-budget films – cheap special effects, poor-quality camera work, poor lighting, poor color correction. Turning these cons into pros helps to turn into the fake documentary genre – fake documentary films – as if they were shot by accident on an amateur camera or security cameras. In this genre, by the way, such world hits as "The Blair Witch Project" and "Paranormal Activity" were created.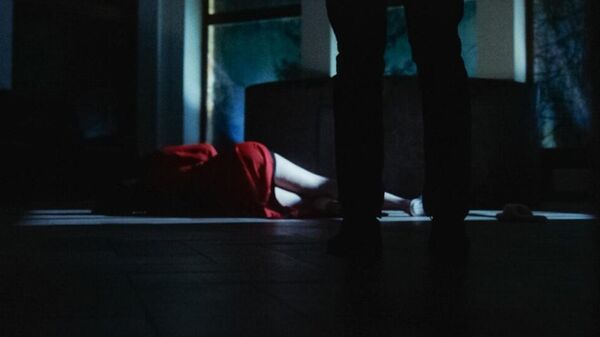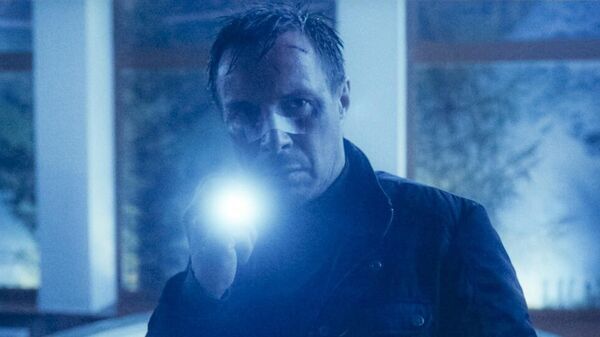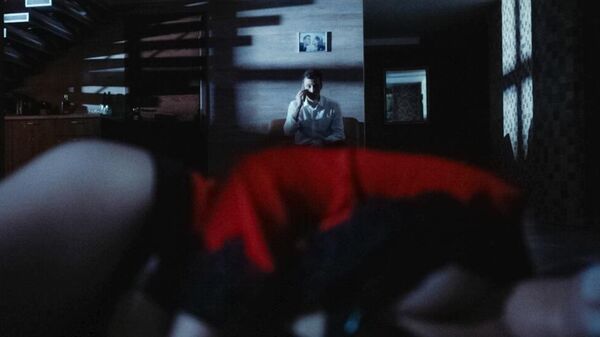 "There are a lot of vertical movies shot on the iPhone," Bulankin explains, "in the style of videos posted on social networks."
There are directors who are interested in the subject of space – for example, Stefan Chapovsky made a short film called "War Gene" about a group of soldiers abducted by aliens.
"Space has always fascinated humanity with its mystery," says Chapovsky. "I see old movies like The Thing (1982) and "Alien" (1979) as standards of the genre.
While searching for the formula for the perfect horror movie, documentaries are being made about the creation of such a movie. "Drop" of 2022, "Andrey Dudarenko. A Face from a Portrait" – a video interview by Ivan Kachalin with the actor of "Touches", the forerunner of this genre in Russia.
A Touch of 90s Horror
In search of originality, viewers and directors alike are taking an increasing interest in films of the perestroika era. Ivan Kachalin said he's currently filming a remake of Touch. This 1992 film did not do well at the box office, but 30 years later it has become a cult classic. In it, researcher Andrei Krutitsky investigates a series of strange suicides connected with the late Nikolai Maltsev (played by Andrey Dudarenko) and a certain mystical Forzi organization.
Shot from the movie "Don't Touch"
"We adapt the script to our times and will tell you in more detail who the Forzis are and where they came from," explains Ivan Kachalin.
Another important film of that time was Oleg Teptsov's "Mr. Designer", a drama with horror elements. Despite its low budget, it has all the ingredients of a quality movie. st. Petersburg and the legendary cemeteries of Vasilyevsky Island, the atmosphere of the early 20th century, an ordinary complex plot. The idea of ​​​​the painting reflects the philosophy of the symbolists Vladimir Solovyov and Alexander Blok.
Frame from the movie "Mr. Decorator"
"As we close three of the most interesting movies of the 90s, I can't help but remember the movie "The Spider Web". Kachalin points out: "It's about a mother who gives her soul to the devil for her son's talent as a violinist. Mikhail Tikhonov. One of the best actors of Russian dubbing plays there".
"Food" is not unified
According to Kachalin, the production of horror and thriller series is still in its infancy. The most famous is Podgaevsky's "Pishcheblok", in which the authors turned to the popular theme of Soviet pioneers. Like "Swamp", it is highly appreciated by director Denis Zarubin, noting the "pleasant lamp atmosphere of horror stories from childhood."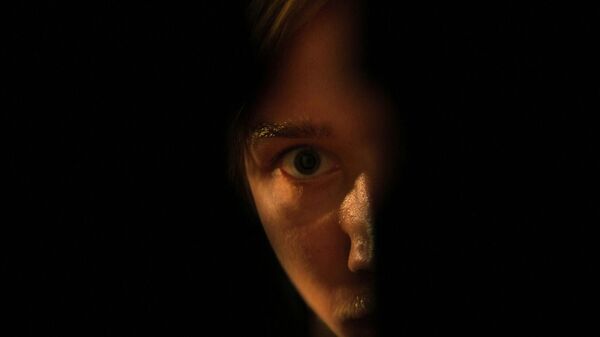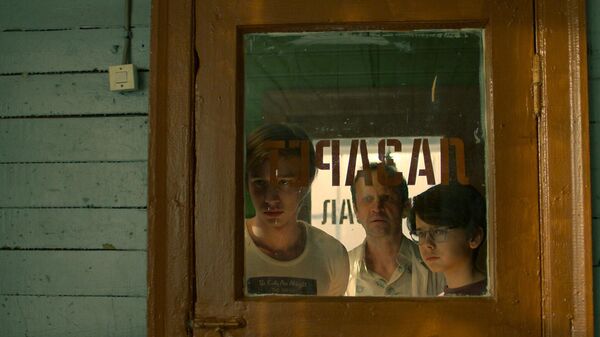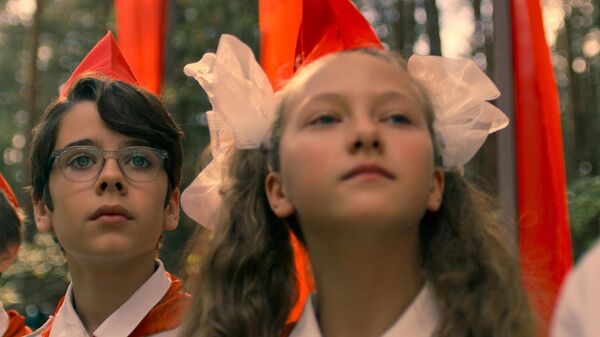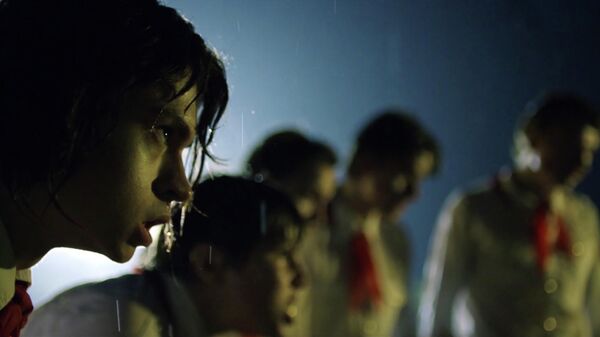 "I'd also like to mention Podgaevsky's Hostel," Kachalin adds, "about the girls' school that was closed in 1905. I think it's more intriguing than Pishcheblok. It's not a horror, it's an action-packed series that impressed me as a viewer – "Survival Game" Karen Oganesyan I watched until my heart stopped, I couldn't get away from the screen.
Is the Russian scare ever in demand?
"They say we don't have a culture of watching horror movies. That's a misconception. A lot of people love mysticism," Kachalin said, assured.
The horror of the Russian writer is also interesting abroad – for example, Chapovsky's "Gen of War" received many international awards at film festivals in the USA and Europe. Two major film studios became interested in the remake of Kachalin's Touches.
The directors of "Drops" have big plans for the future. If all goes well, maybe we'll see an original domestic horror movie soon – meaningful yet brutal.
Source: Ria
With a passion for storytelling and reporting, I am an experienced writer and Editor with a focus on sports. As an Author at News Unrolled, I write engaging stories on the latest developments in the world of sports. My articles have been featured on numerous global media outlets and my work has been highly praised by renowned editors.