Centenary of Russian jazz will be celebrated with concerts in 18 regions
MOSCOW, 1 October – RIA Novosti. On October 1, 1922, the first jazz concert of the Valentin Parnakh orchestra was held at GITIS. Since then, the history of Russian jazz continues. He turns one hundred years old today.
With the support of the Igor Butman Foundation, the Foundation for Cultural Initiatives and the Ministry of Culture of the Russian Federation, it organizes a large-scale anniversary celebration with its partners.
Igor Butman told RIA Novosti, "We have a unique opportunity to show everything we've developed after the Soviet Union left. This music was first accepted, then rejected, then returned again – it served various political conjunctures and was a bargain. Chip This As the 250,000 people who visited the Moscow Jazz Festival this year showed, we did everything to make jazz sound and gain great prestige after difficult years."
There will be two concerts today. The first is on the Historical Stage of the Bolshoi Theatre. The stars of Russian jazz will participate in it. The second – on the stage of GITIS. This will be a reconstruction of the Parnakh Orchestra's first performance. The musicians of the Great Jazz Orchestra under the direction of Petr Vostokov will play old instruments according to the original notes.
In October and November, a series of gala concerts "From Kaliningrad to Sakhalin" will be held in 18 regions. Shows Petersburg, Samara, Petrozavodsk, Yaroslavl, Yekaterinburg, Chelyabinsk, Novosibirsk, Novokuznetsk, Perm, Moscow, Kazan, Nizhny Novgorod, Sochi, Krasnodar, Krasnoyarsk, Kaliningrad, Khabarovsk and Yuzhno-Sakhalinsk.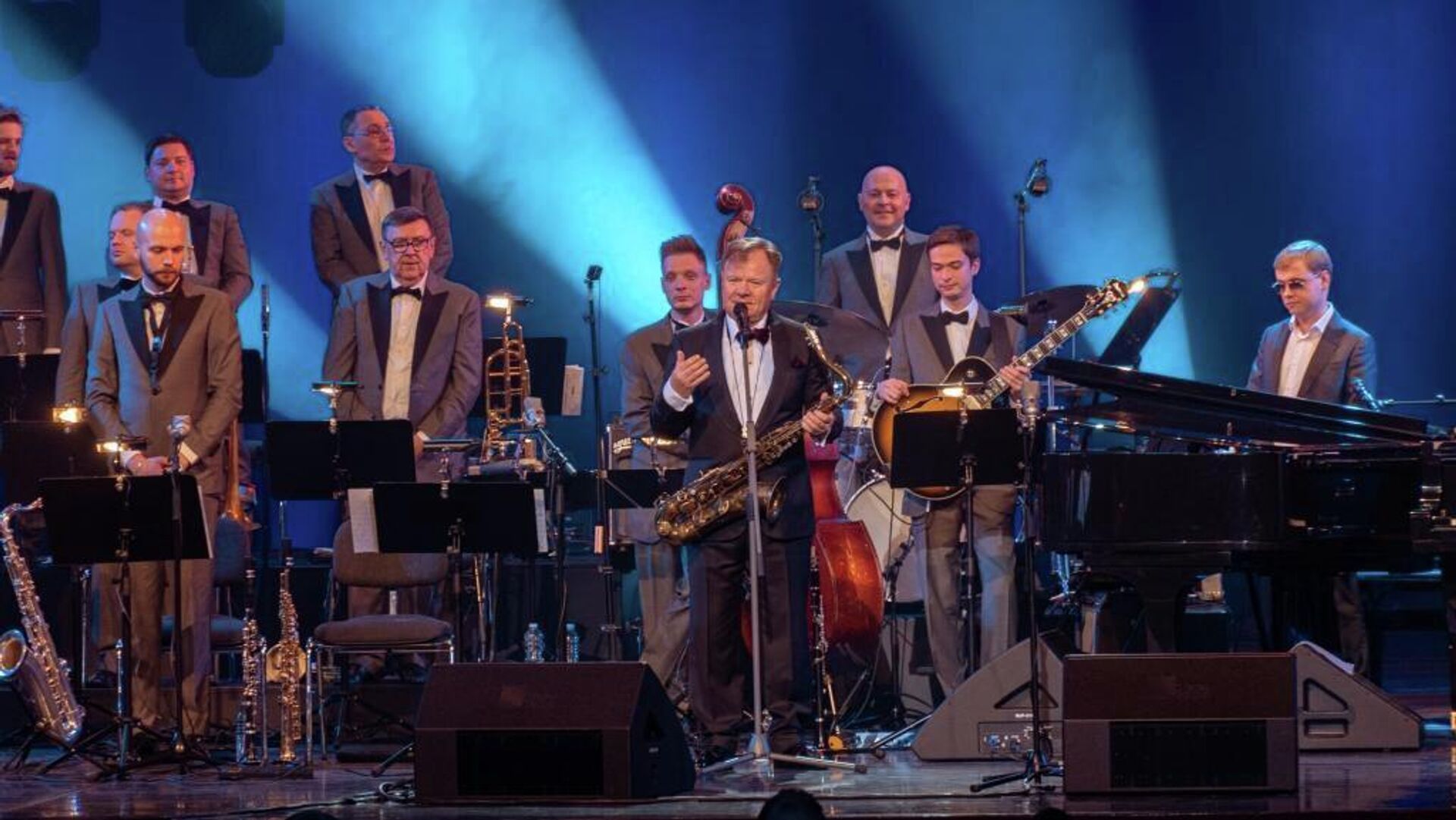 Igor Butman
"Jazz 100" will be the first feature-length documentary film about the history of jazz in the country. Musicians, teachers, statesmen and style buffs will tell about it. The film will feature historical photographs, archival footage from the 1920s and 30s, newsreels from festivals of the 1960s and 70s. The cassette will also feature unique audio materials.
During the anniversary celebrations, the first musical edition with Russian jazz compositions is also planned to be released. The collection is presented in print and electronic formats and is organized in Braille.
It will include "jazz standards" written by both Soviet and Russian jazz legends Nikolai Levinovsky, Georgy Garanyan, Alexander Tsfasman, David Goloshchekin and modern young composers – Evgeny Pobozhiy, Sergey Dolzhenkov, Innokenty Ivanov, Azat, among others. Bayazitov and others", – explains the press service.
The book "Jazz 100" will also be published. Reference-historical source talks about jazz in our country.
All events of the Centennial celebration of Russian Jazz are presented on the jazz100.ru portal.
Source: Ria
With a passion for storytelling and reporting, I am an experienced writer and Editor with a focus on sports. As an Author at News Unrolled, I write engaging stories on the latest developments in the world of sports. My articles have been featured on numerous global media outlets and my work has been highly praised by renowned editors.