MOSCOW, December 8 – RIA Novosti, Anna Nekhaeva. The festival of the author's cinema "Winter" ends in Moscow. The program features films where directors reflect on topics that are familiar to everyone. About the most interesting projects and where to see them – in the material of RIA Novosti.
Author – who?
Filmmakers have a legend about how a certain Hollywood producer altered the final cut of the picture so that little was left of the original idea. In the author's film this is impossible: here the director as a composer creates a kind of symphony on the screen.
A wide audience does not always understand the festive tapes, but they also became hits: "Store thieves", "Parasite", "Dislike", "The Geographer Drank His Sphere Away" and not only.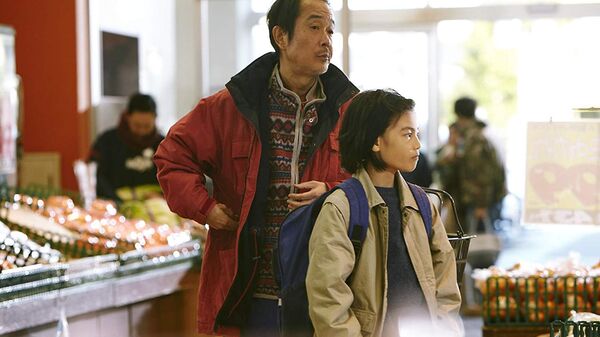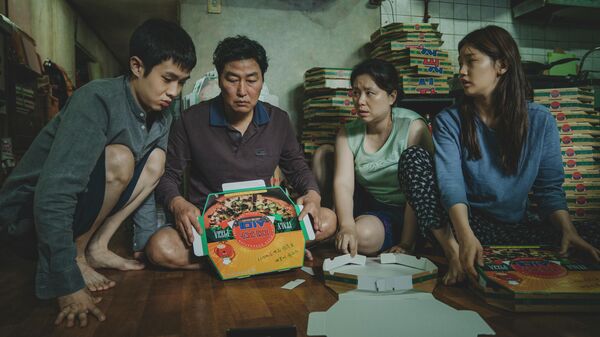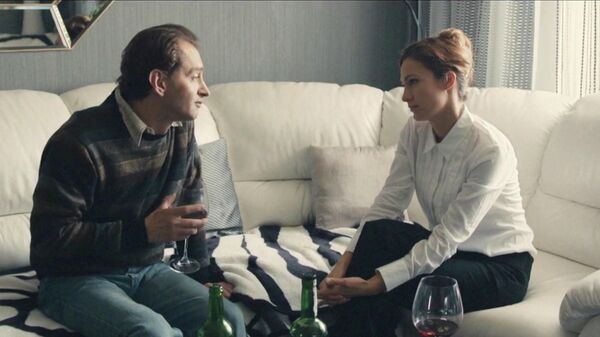 Director Stepan Burnashev said, "We need to dispel the stereotypes about auteur cinema and festival cinema. To do this, you need to show it to the public. The audience thinks auteur cinema is an art house. But for me personally, there are no such concepts: there are only good films, not very good ones. there is".
According to his colleague Igor Voloshin, there are currently very few copyrighted paintings in all countries.
However, they plunge into a special world that cannot be forgotten. This is called movie magic.
Shot from the movie "Clip Makers"
Nostalgia and reflection
In the main competition, several films were presented, the protagonists of which suffered the loss of a loved one. For example, "Coming soon" by Tamara Dondurei. Shot in pastel colors with a soft voice and a soft soundtrack, the picture looks almost meditative. However, the subjects in it are not comfortable at all. And let the most dramatic moments remain behind the scenes, the characters are wrapped in an invisible haze of anxiety and worry.
Shot from the movie "Next"
The main character, 30-year-old Kira, a successful architect, wants to make Moscow even better and more comfortable. But she has problems in her private life: her boyfriend does not share her views, her mother (a small but colorful role of Ingeborga Dapkunaite) is cold and keeps her distance.
Kira is used to not being attached to a person or place. But a personal tragedy forces him to mature emotionally.
The film is a metaphor for how a person finds himself and determines his place in society and family.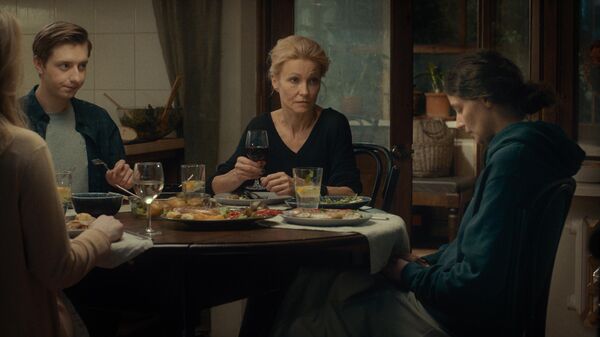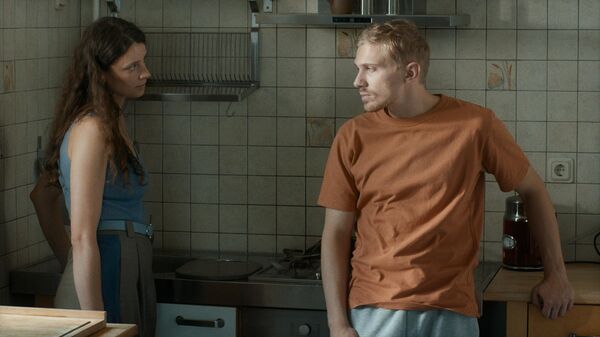 "Medea" by Igor Voloshin is more gloomy and creepy. An interpretation of the ancient Greek myth about a sorcerer who killed his own children because of an unhappy love.
Divorced mother of two sons, Lisa receives a strange warning. The stranger reports that fate follows his family: all the children in the family die. The hero will have to go to great lengths to save his boys̆.
Shot from the movie "Medea"
Voloshin explains that "Medea" is Stephen King in Russian. "It's not a dark social story, it's an examination of the soul of someone you know who lives in front of you. The plot has a unique twist in the finale, the narrative is close to the universes of Night Shyamalan, David Lynch."
Although the director describes the movie as a mystical thriller, it is more like a horror movie. The creepy atmosphere was successfully created by Olga Simonova, Pavel Derevyanko, Paulina Andreeva.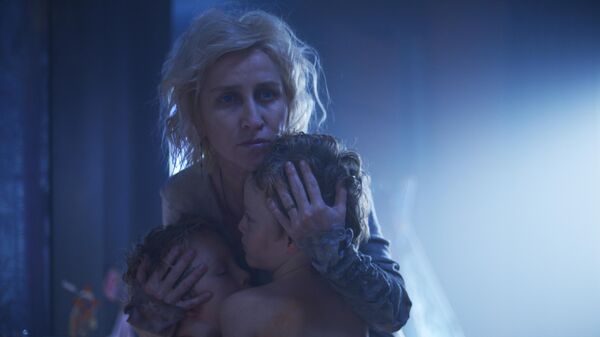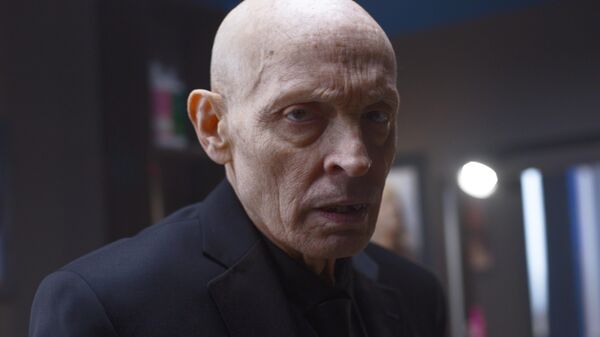 Another theme that attracts many contemporary filmmakers is nostalgia for the 1990s.
"It was an interesting time, almost unexplored," says Voloshin. "And it can be a source of inspiration for decades."
Shot from the movie "Clip Makers"
In the movie "Clipmakers" by Gregory of Constantinople, there is even a voiceover in the trailer – Leonid Volodarsky, one of the famous translators of the VHS era.
The director describes Grisha, known in the Moscow bohemian world as an "excellent director", in the form of a fairy tale or comic book. His professional life is like a fantasy or burlesque show.
"No one has seen the nineties like mine: These are the nineties of creative bohemianism. My heroes are bright, sublime. There are scenes in the movie with ordinary people staring at this party like lovebirds. No one is there," the director said. good and not bad. Only their lives are completely different.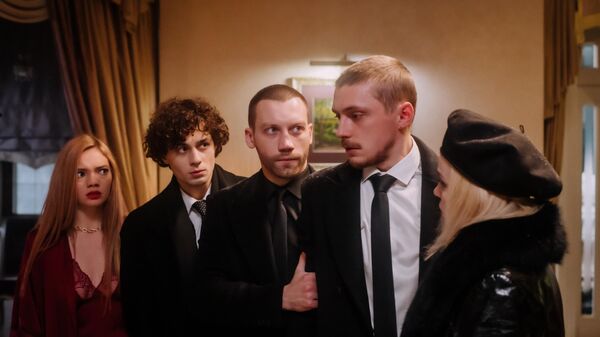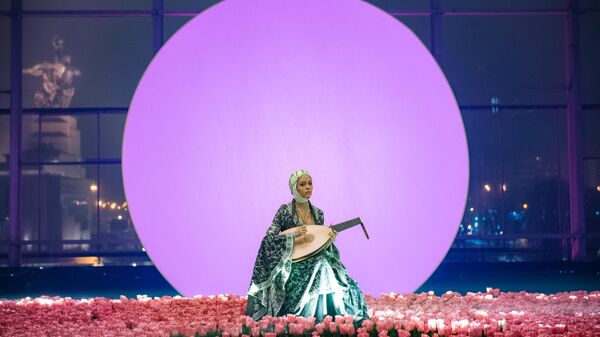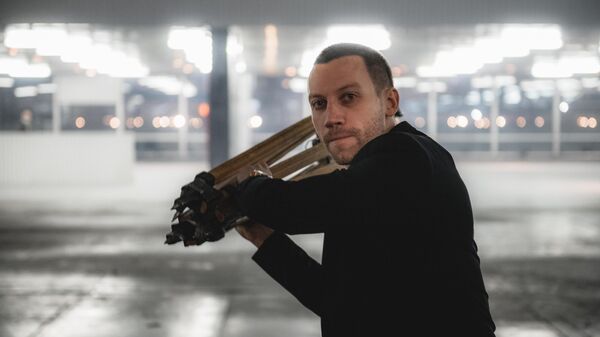 Types and reflections
"Mass cinema is perceived by the audience as entertainment. And authoritative, meaningful cinema attracts those who understand it, for them it is a part of modern culture, art," emphasizes Ivan I. Tverdovsky, "This is for a thinking audience." able to analyze and reflect."
Shot from the movie "Flood"
In "Winter" he himself represented the painting "Flood". Swimming coach Sofia and her husband, Trofim, care for their parentless nephew. The story of an orphan who finds a new family is certainly not new.
Freely narrating Yevgeny Zamyatin's story, the director shows how animal emotions and instincts can turn people's lives upside down. Psychological trauma, bullying, abuse – Tverdovsky touches on many problems.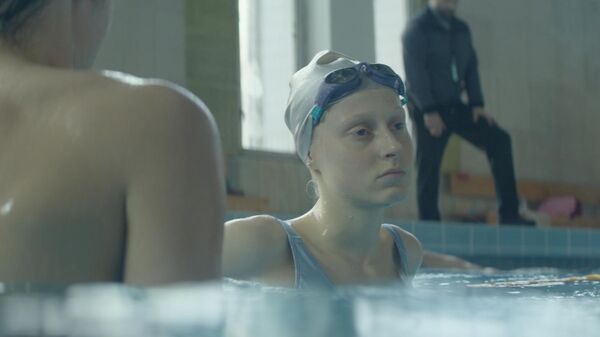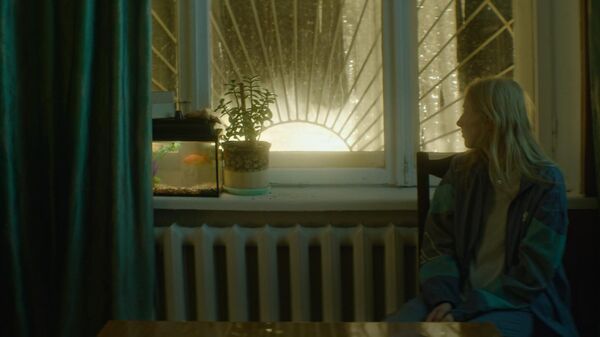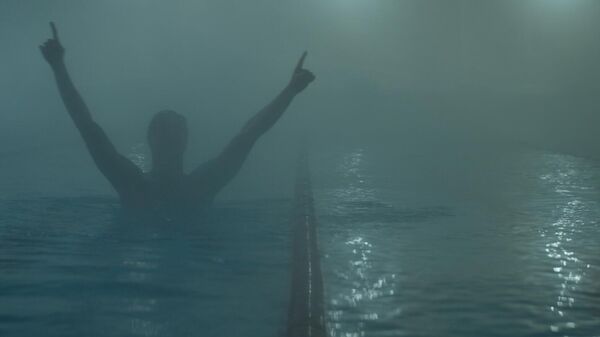 In the movie "Waves" by Mikhail Brashinsky, the hero (Vladislav Abashin) also experiences a personal tragedy. Hoping to find a new self, he decides to drop everything and become a hermit in the woods. However, he finds himself in a strange human society in the wild. It seems like meeting and loving like-minded people. It's just that those around him are acting more and more strange.
"For me, it's primarily a love story: unformed, partially impossible. A religious sect is just a case," the director said.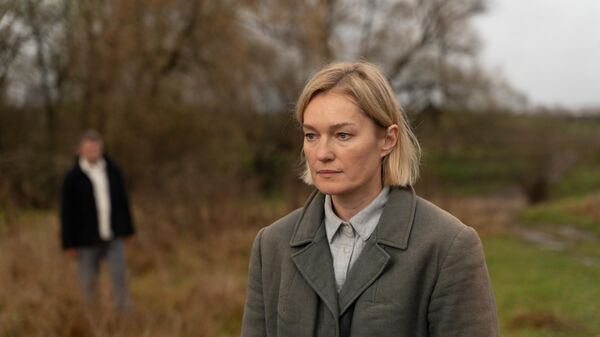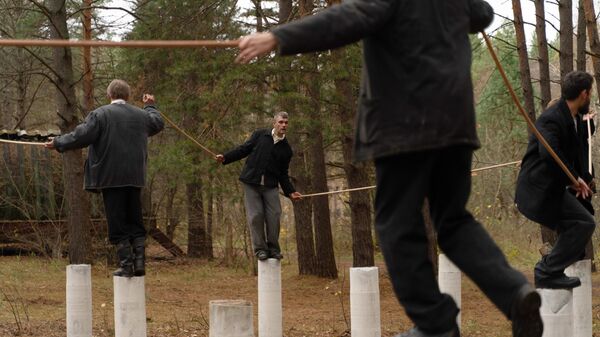 Where to see
Films of the author are rarely released to the public. Only a few cinemas specialize in such films. Now these are added online platforms that sometimes start such projects themselves.
Shot from the movie "Little Bad"
"The discount boom has helped auteur cinema: They show our films, audiences get the opportunity to watch them – even from remote areas -" Tverdovsky says. "I think the prospects are good, the platforms themselves will make meaningful films."
For example, "The Lesser Evil," a drama about how a married couple searches for the secret to an ideal relationship, will air and then be shown on the Web.
Shot from the movie "Clip Makers"
Director Viktor Shamirov, with the help of characters played by Alexei Rozin, Viktor Dobronravov and Polina Agureeva, reflects on how passion can be returned to relationships and what spouses are ready for.
Shot from the movie "Clip Makers"
"It is necessary to make art cinema accessible to a wide audience," says Igor Voloshin. "There are many talented people involved in the project, from scriptwriting to the premiere."
In the Russian industry, they only know how to properly handle this type of content and present it to the audience. For now, viewers are left to seek out the pearls on their own.
Source: Ria
I am David Jack, an experienced writer with a passion for news and entertainment. I specialize in writing articles about the latest trends in the entertainment industry for News Unrolled, a leading online news website. My writing is often praised for its insight and clarity of language.