The Big Book Awards announced that the new season has started and applications are being accepted.
MOSCOW, January 24 – RIA Novosti. The National Literary Award "The Big Book" announces the start of season 18 and submissions being accepted. You can submit them by February 28, event reports press service.
Novels, short stories, collections of novels and short stories, documentary prose and memoirs signed for publication between January 1, 2022 and February 28, 2023 can be nominated for the competition. The date of creation is not taken into account in manuscripts.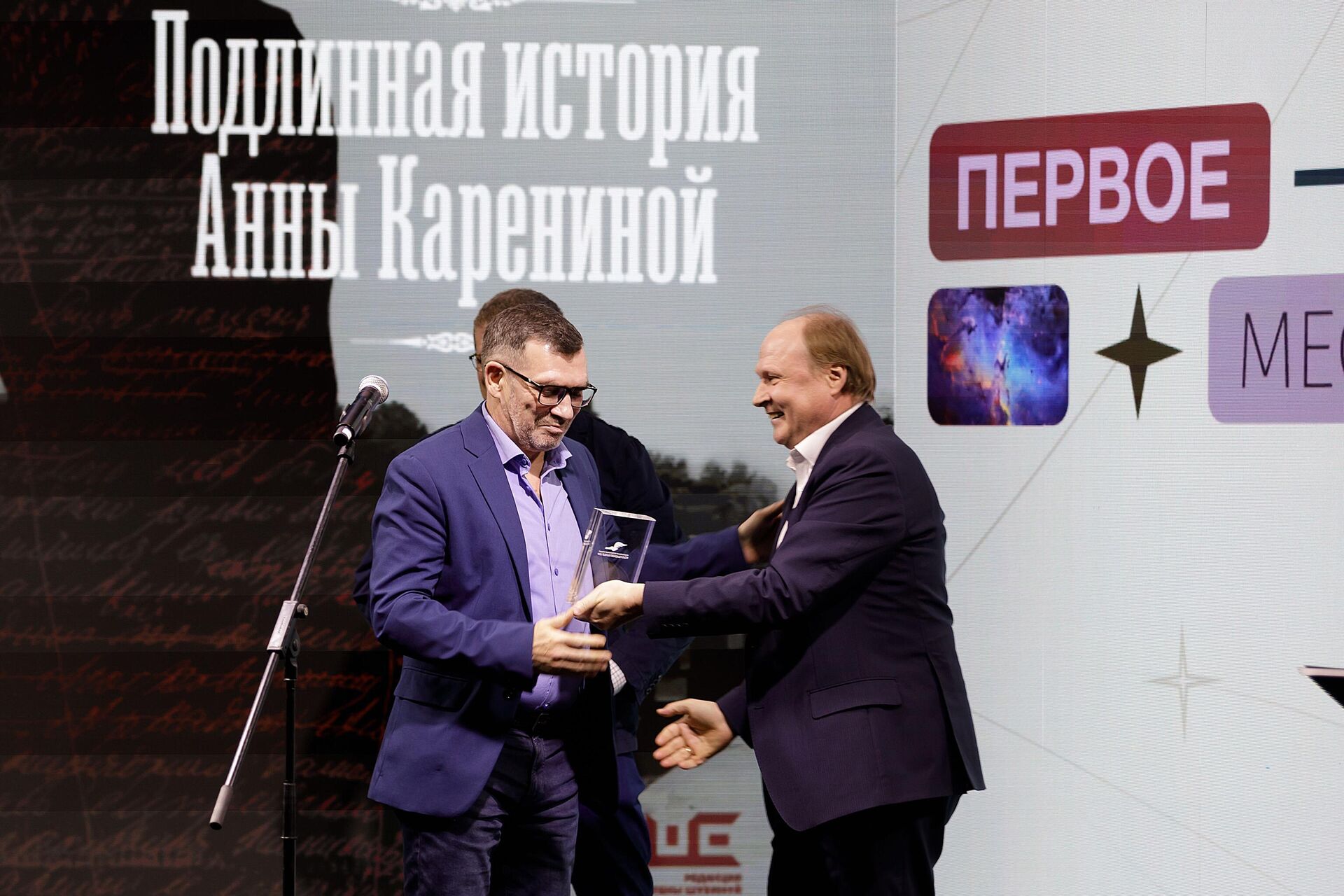 Russian writer Pavel Basinsky and Russian journalist Vladimir Tolstoy, great-great-grandson of Leo Tolstoy
The author(s) of a work, book publishers, mass media, creative associations, writers associations, publishing services, literary agencies/agency, writing schools, co-founders of the Prize, and members of the Jury – the Academy of Letters – the right to nominate.
The long list of nominees will be published by April 30, 2023. The finalists will be announced at the traditional Literature Dinner held on the eve of the Red Square Book Festival in early June.
In the press release, "The Academy of Letters, which is formed with the principle of wide public representation and consists of 105 people, will determine the winners of the award at a magnificent award ceremony until December 15 at the latest."
Three awards and one special award "Contribution to Literature" are given each year. The financial support of the first is three million rubles, the second one and a half million rubles, the third one million rubles.
Source: Ria
I am David Jack, an experienced writer with a passion for news and entertainment. I specialize in writing articles about the latest trends in the entertainment industry for News Unrolled, a leading online news website. My writing is often praised for its insight and clarity of language.