Russian President Vladimir Putin. Archive photo
Putin described Rasul Gamzatov's poems as a life textbook at a concert
MOSCOW, September 28 – RIA Novosti. Russian President Vladimir Putin described Rasul Gamzatov's poems as a textbook of life. The Russian leader expressed this opinion at a gala concert dedicated to the centenary of the birth of the Soviet and Russian poet.
"Rasul Gamzatov's legacy goes far beyond art; rather, it is a life textbook in which you can find answers to the most urgent and sensitive questions," Putin said, emphasizing that the scale of his artistic thought is simply astonishing.
"He glorifies nature, people, patriotism, turns to history, the past as a lesson, instructs young people to remain faithful not only to the traditions of their fathers, but also to their courage, dignity and honor," the President added.
Putin noted that everyone appreciates Gamzatov's legendary "Cranes" and other touching poems about front-line soldiers, the generation of winners and the Great Patriotic War.
Speaking at the gala concert, Putin described Gamzatov as a people's poet.
An exhibition dedicated to Rasul Gamzatov opened in Moscow
"The devoted son of the ancient Avar people, the soul of Dagestan and all of Russia – he was and remains the brightest star of Russian culture. Gamzatov's works carry the light of goodness, creativity and love through the years, ages and generations. Just like a "Like a tuning fork, it adapts people's emotions to the understanding that they are truly meaningful and important in our lives," the Russian leader emphasized.
Recalling the poet, the president said that he was "grateful to fate for meeting this truly wonderful man, for giving him the opportunity to listen to his creative, rich, truly public speech, to admire the depth of his thoughts and his filigree, lively humor." ."
"I remember the 80th anniversary of Rasul Gamzatov. Many sincere and even enthusiastic words were said to him. The poet said that he approaches anniversaries with irony, because in his opinion, an anniversary is an exaggeration of merit," Putin said. his memory.
"But I am sure that it is impossible to overestimate the merits of the poet, translator, publicist, prose writer, public figure Gamzatov, just as it is impossible to overestimate the creative, educational and civic contribution of Rasul Gamzatov to domestic and world literature. The Russian leader emphasized "the establishment of humanism, friendship between peoples and our traditional values."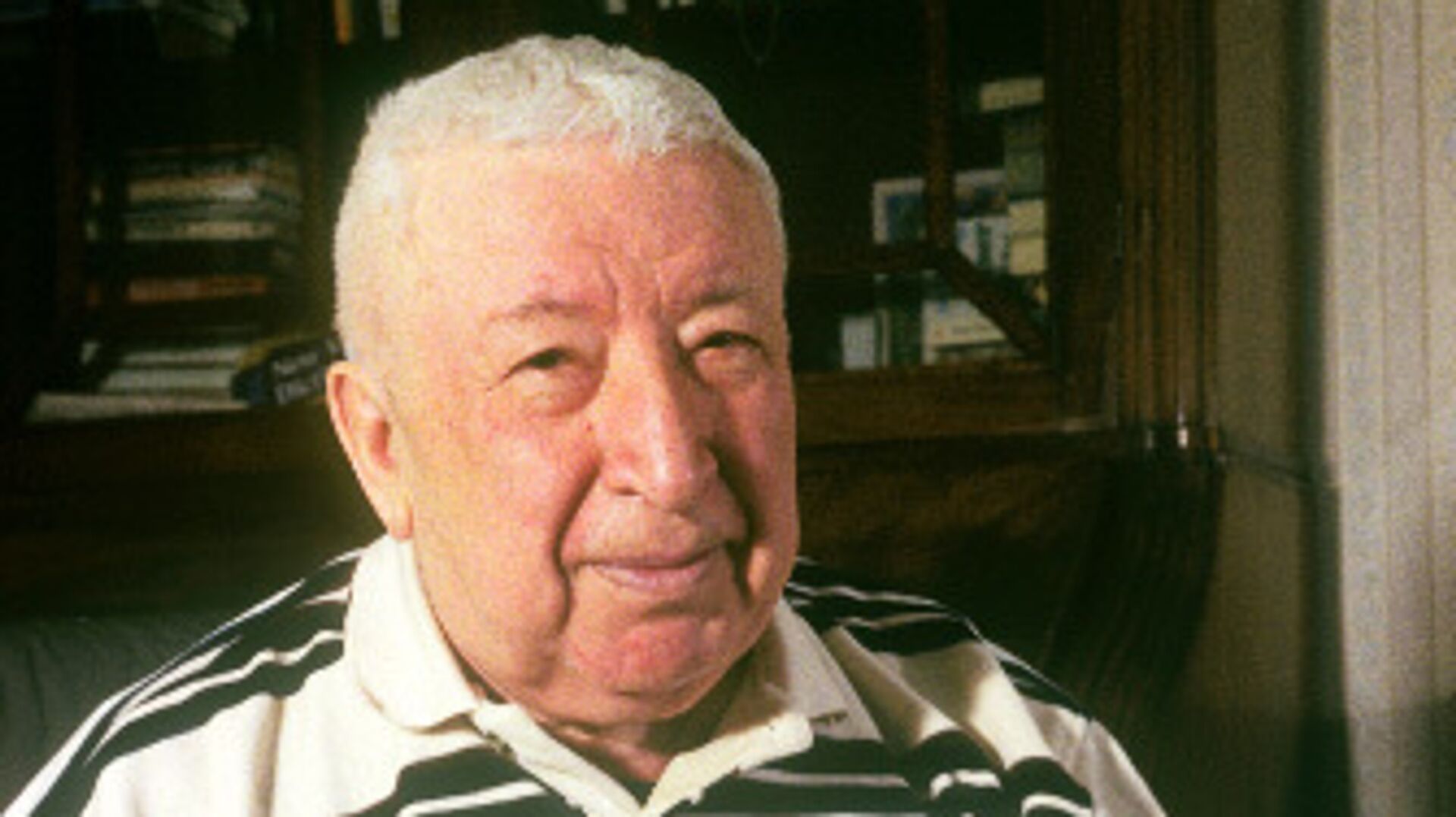 Biography of Rasul Gamzatov
Putin quoted Korney Chukovsky, who called Gamzatov "a curious sage who tries to understand the full meaning of things." According to him, this is the most accurate feature.
The President noted that no matter what Gamzatov wrote poems about, his source of inspiration was always his native Dagestan. "He loved her selflessly, and I know that this love was mutual. Gamzatov literally inspired the Dagestanis to both labor and military achievements, just like in 1999, when together as a whole country we repelled the aggression of international terrorism. I I love the courage of the people, their homes, "I will never forget their determination to defend our entire homeland. The whole country will remember Dagestan of that period," said Putin, who responded to his message with great applause from the audience. .
"Gamzatov's poems, like our entire culture, our literature, our great history, inspire us today, when the fate of Russia is being determined, when we are defending everything that is dear to us, our future, truth and justice," the president emphasized.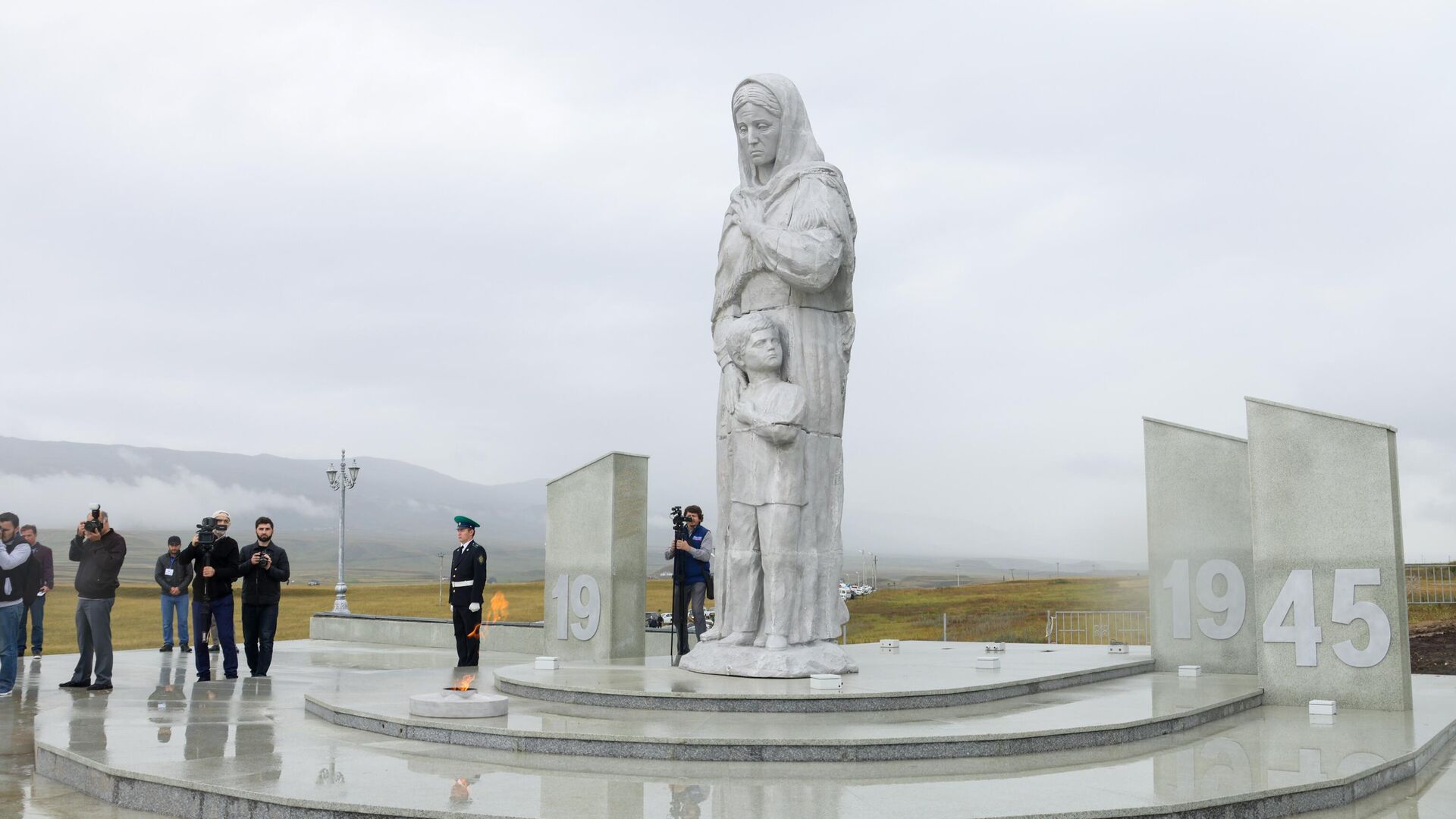 Updated monument to Rasul Gamzatov opened in Dagestan
Speaking about the importance of the poet for his compatriots in Dagestan, Putin noted that for many he was just a beloved person, and many in the republic celebrated his centenary as a family holiday. "After dedicating hundreds of works to the Caucasus mountains and open spaces, he himself thought of the best song about Russia, "Russian Field", and even suggested making it the national anthem of Russia, to which he never spared himself and often introduced himself: "The ambassador of a great country from all nations " the head of state recalled, citing as an example the famous lines: "In Dagestan I am an Avar, in Russia I am a Dagestan, abroad I am a Russian."
"This is Gamzat's formula for Russia, whose unique, national diversity in language, strong unity of original cultures gives birth to brilliant, extraordinary talents from century to century," the President emphasized.
Putin agrees with Gamzatov's wish, expressed in an interview, that politicians should quote poets more often. "His poems are a collection of truths, a universe in which there are the best rules, stories about the true purpose of man. Of course, we all believe in his verses that there are only two worthy reasons that move a person to action: one of them is to a woman, to the keeper of the hearth, to the mother, to the wife, "The love for the girl; the other is the love for the land, which enters our flesh and blood and becomes an inextinguishable star." he wrote only about what he knew, understood, loved and felt.
In summary, the president emphasized that the poet lived and worked with an open heart to people, and that this sincerity gave his words, beliefs and covenants a special power that no power of time could suffice.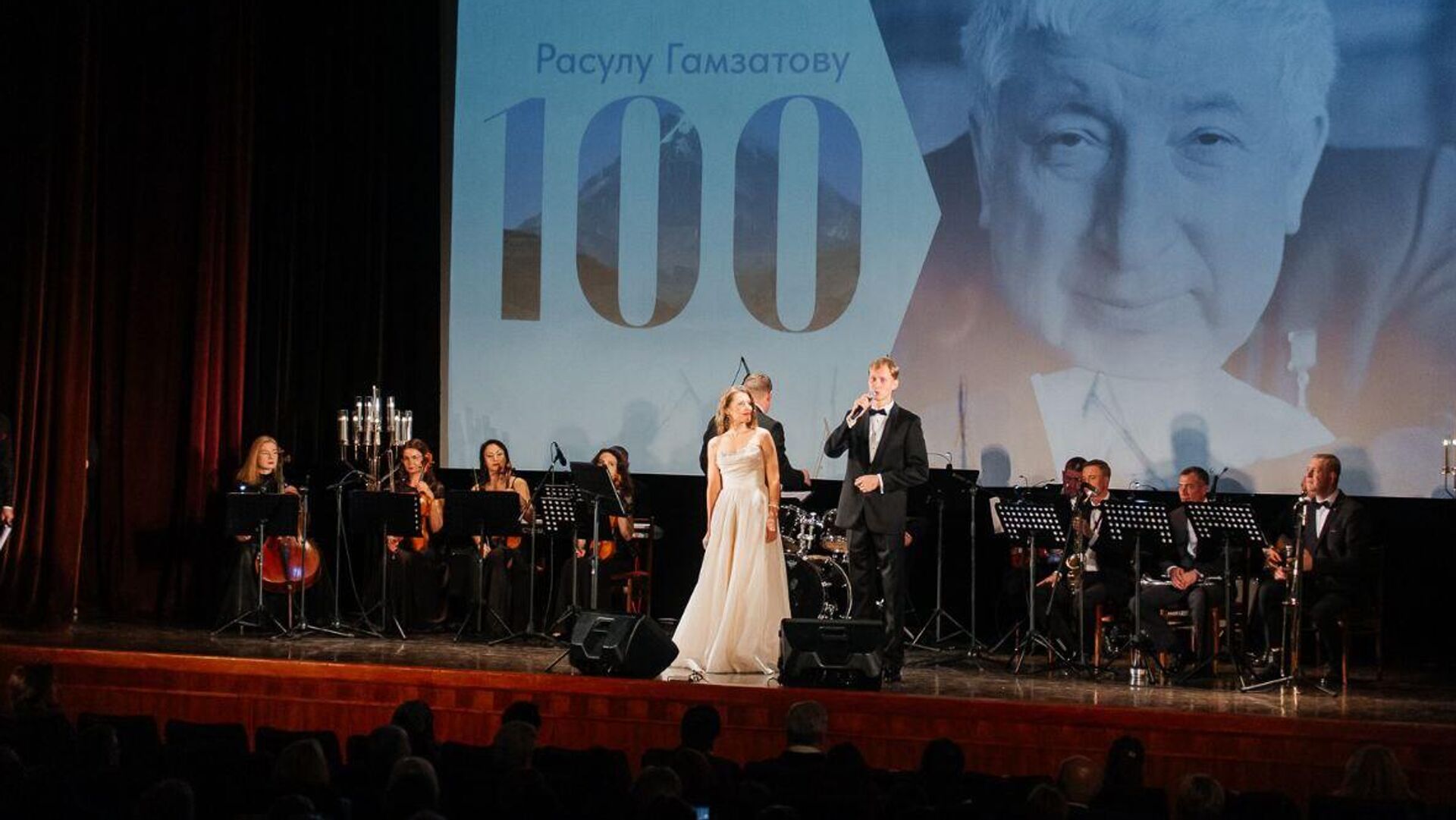 A night was held in memory of Rasul Gamzatov in Moscow
Source: Ria
I am David Jack, an experienced writer with a passion for news and entertainment. I specialize in writing articles about the latest trends in the entertainment industry for News Unrolled, a leading online news website. My writing is often praised for its insight and clarity of language.