MOSCOW, September 9 – RIA Novosti, Tatyana Ryzhkova. Reasonable appearance standards adopted in the past are not always clear to the modern man. About the strangest and scariest norms of female attractiveness among different peoples of the world – in the material of RIA Novosti for the International Day of Beauty.
black teeth
The tradition of blackening existed among the noble Russian beauties from the 17th to the beginning of the 19th century. In "Journey from St. Petersburg to Moscow", Alexander Radishchev writes: "The newlywed wife Paraskovya Denisovna is white and red. Teeth are like coal. Eyebrows are in a thread, blacker than soot." According to philologist Alisa Tsygankova, historians still do not know exactly why it was invented. But there are several hypotheses.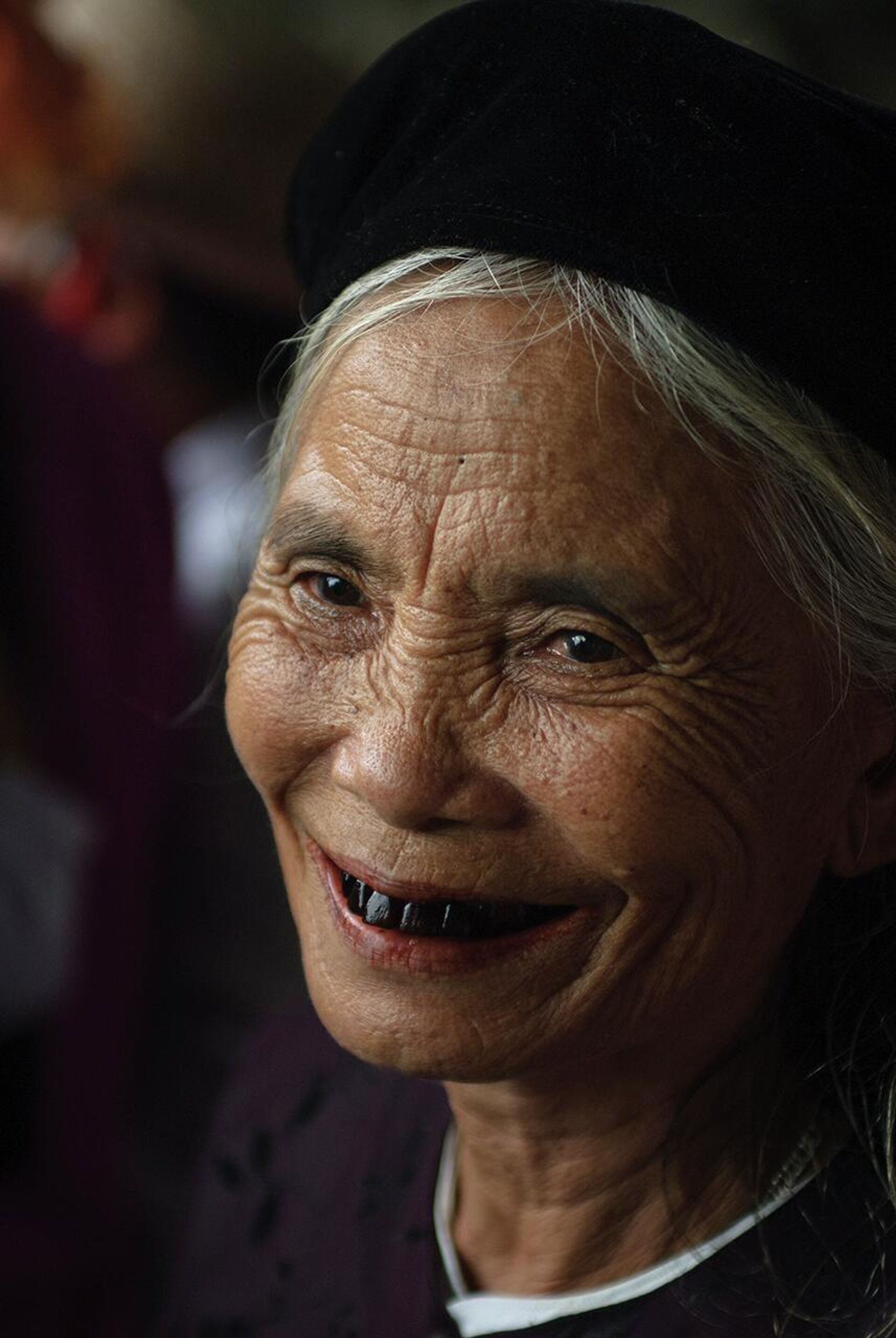 old vietnamese woman with blackened teeth
"According to one version, they did this to scare away evil spirits right after they got married," says Tsygankova. after its emergence, aristocrats painted their teeth to show their prosperity. This meant that a person ate too many sweets, suffered from cavities, and therefore became rich."
There was a similar tradition in medieval Europe. According to Grigory Kataev, an art historian, jewelery brand consultant and costume history teacher, the procedure was symbolic there, too.
"The black shade was sacred and loved by the nobility as a sign of humility, patience and dignity," says Kataev. "It was considered one of the colors of beauty.".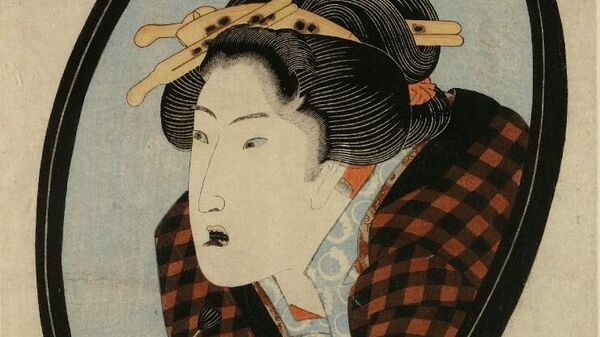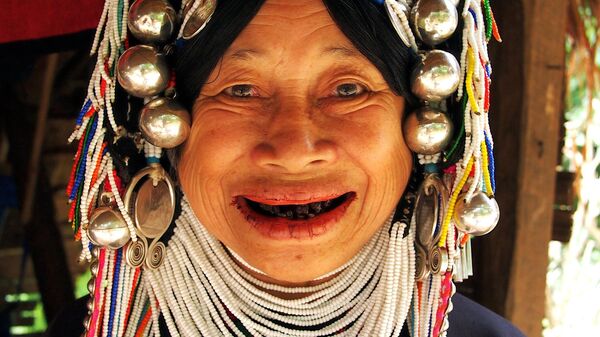 In some Asian countries, older women with a black smile are still found – for example, in Vietnam. It was called "ohaguro" in Japan and was especially popular from the 10th to 19th centuries. Black varnish was used for painting, which protects the teeth from destruction. "Ohaguro" was considered the fashion of married women, so the poets equated the durability of the coating with fidelity to the spouse.
deadly wilt
In ancient Egypt, white skin symbolized prosperity. The owner clearly spent time on vacation or at home, not with strenuous work under the scorching sun. Later, the trend of wilting came to European countries.
Frame from the movie "Morozko"
As for Russia, until the 15th century, blush was the ideal of beauty. Immediately after birth, the midwife was asked to rub the cut umbilical cord onto the baby's cheeks so that it would become attractive. The girls were colored with a special beetroot composition. However, later on, an anemic appearance began to be taken as a standard here as well.
"The concept of beauty and the ugly develops with people and we are shaped by the environment," explains Grigory Kataev. They were believed to have blue blood, evident from the veins and thin, pale skin."
If perfect whiteness could not be achieved by natural means, cosmetics based on toxic substances were used.
"Arsenic was used to heal the skin. It was bleached with mercury and lead, hair was bleached with nitric acid, stains on the skin were removed with potassium cyanide," says Alisa Lisovskaya, art historian and curator at the Kremlin Museums. Artists and Tsaritsino Central House "A well-known example: in the bones of Sophia Paleolog, the grandmother of Ivan the Terrible, discovered heavy metals, the norm of which was exceeded several times: zinc – twice, copper – four times, lead – usually 30 ".
Such sometimes suicidal methods undermined the health of beauties. In the 18th century, the habit of drinking vinegar was added to the list – girls from it not only faded, but also fainted. And Pushkin's contemporaries were soaked with ice water before going to the ball.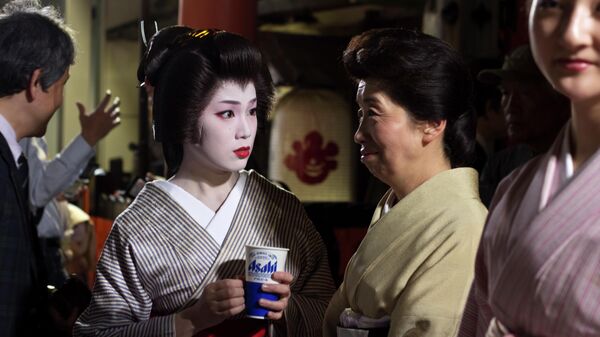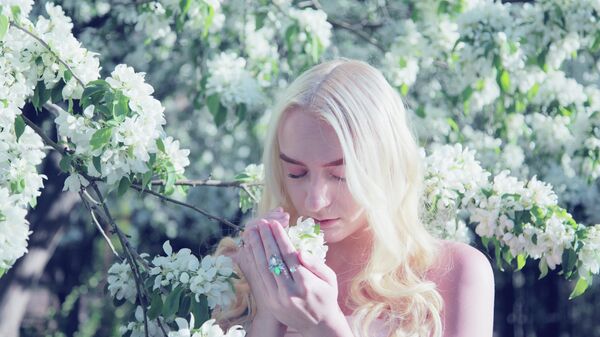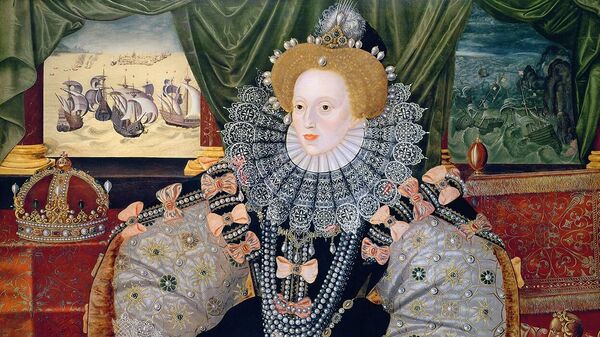 Fortunately, Kataev notes that in the 20th century, cheerful and tanned businessmen and entrepreneurs became role models. The fashion for unnatural paleness is a thing of the past.
diminishing hairline
Thick hair is now considered a hallmark of beauty and health in most cultures. In the Middle Ages, everything was different: noble women shaved their foreheads almost to their crowns.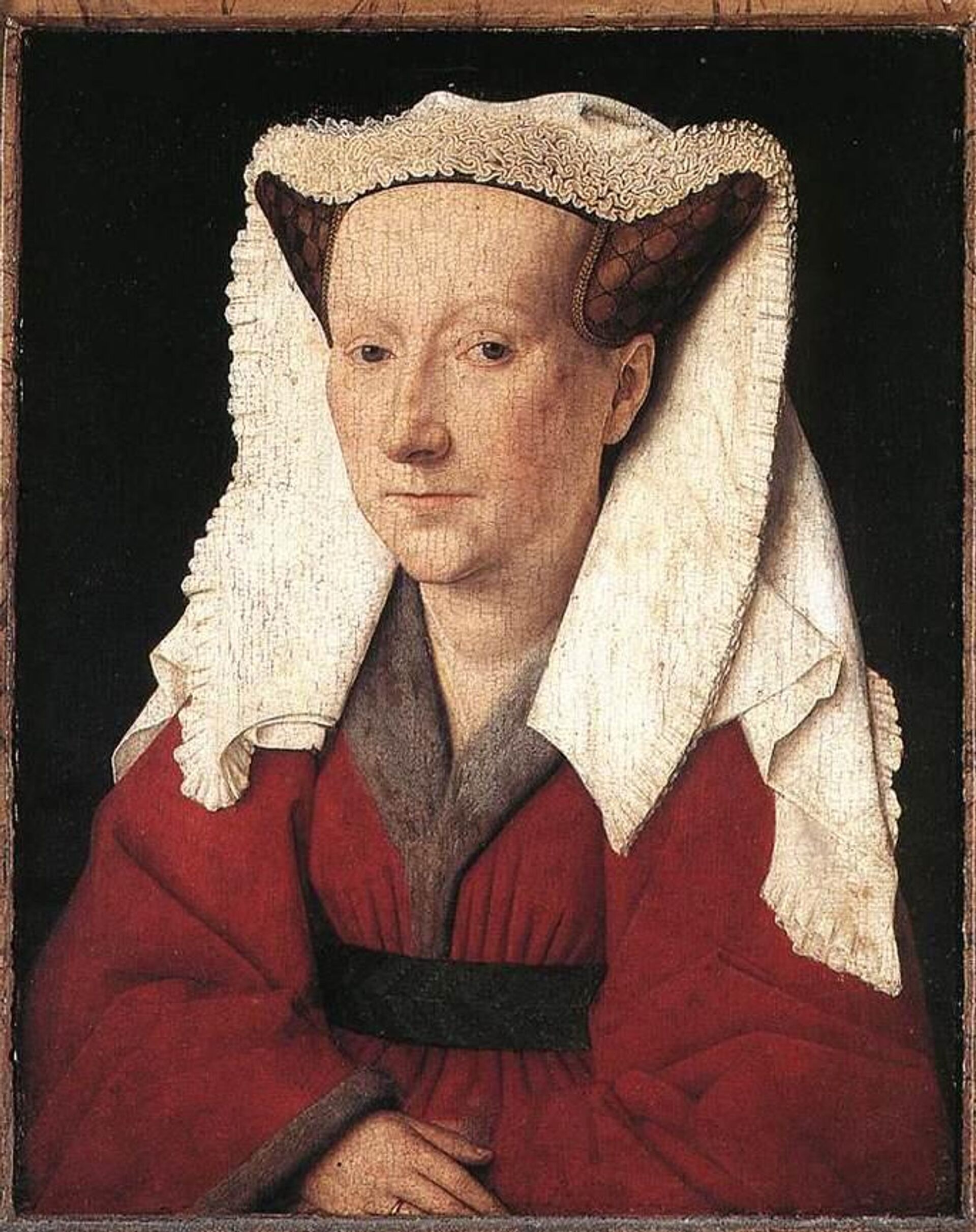 Portrait of Marguerite van Eyck. 1439
"In the Middle Ages, hair was hidden under a high headdress," says Kataev, and "Accordingly, everything that sticks out was considered unnecessary and removed eyelashes".
In the Old Testament, long hair represented sin. So, in the Second Book of Kings, Absalom, son of David, is mentioned, a man with an evil and proud heart, but also – the owner of a beautiful head of hair, which in the end was the cause of his death.
very small feet
Disabled foot swaddling is a well-known tradition in China. Older Chinese women with deformed feet can still be seen today.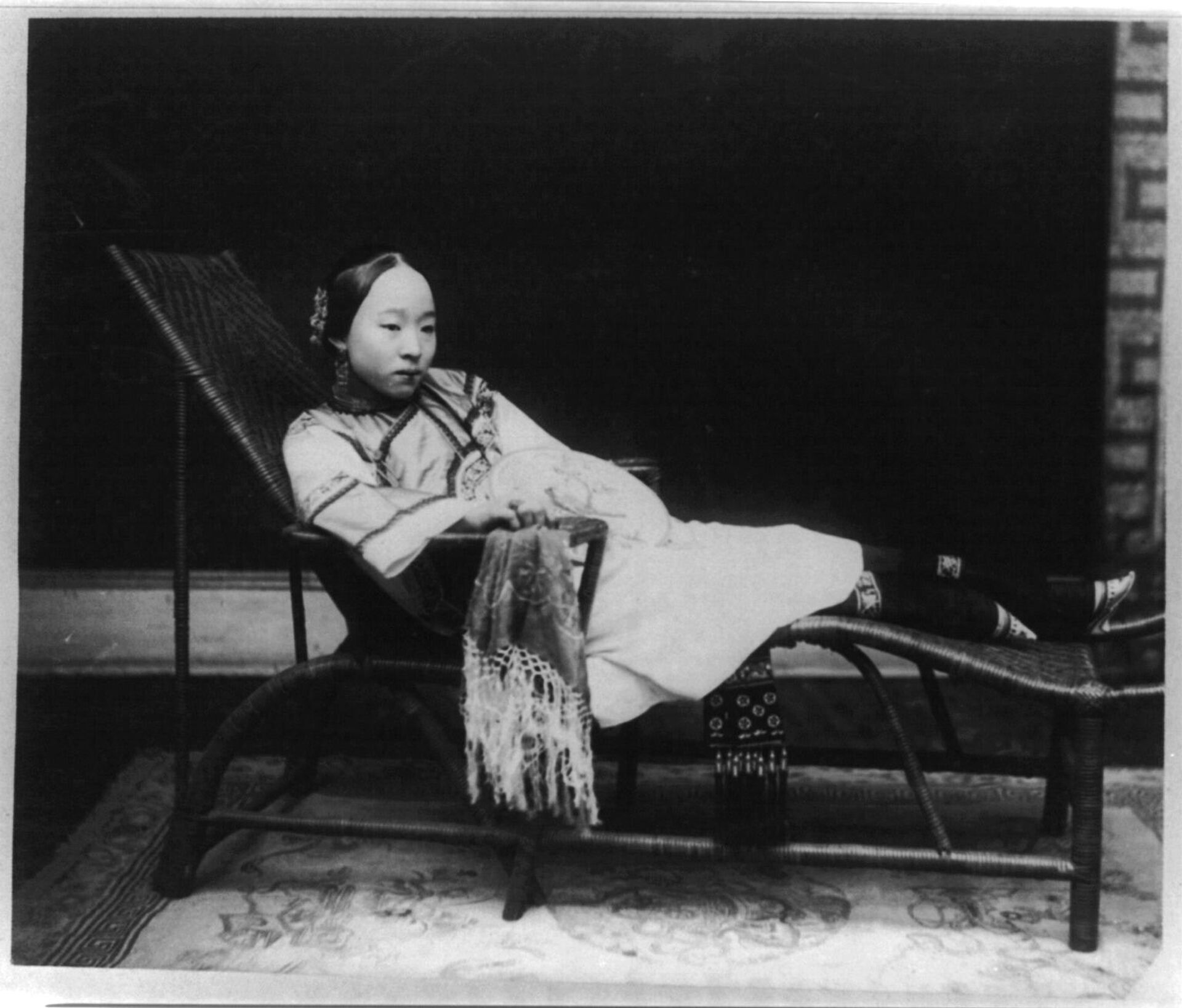 A girl with bandaged legs lies on a chaise longue, China
According to Nazim Mustafaev, collector and former director of Moscow's largest shoe exhibition MosShoes, legends attribute this cultural phenomenon to Emperor Xiao Baojuan's dancing concubine. "It opens water lilies," she said from every touch of her legs.
The tradition originated in the 10th century, but at first it was followed only by courtiers and the closest nobles. The wrapped leg symbolized nobility and prosperity. The erotic subtext was also important: it was believed that with atrophic feet, the hips swelled, and men perceived them as "chubby and sensual." The husband did not see his wife without a bandage: she put on special lotus shoes to sleep.
The ideal size was considered to be from 7.5 to 9.5 centimeters – such a leg was called the "golden lotus". Anything more than ten centimeters long is an "iron lotus" and was embarrassing.
Although officially banned in 1912, the bandage tradition continued into the second half of the 20th century.
big lip piercing
Stand out among other beauty standards in Africa. The Mursi tribe lives in Ethiopia: they claim animism (belief in the existence of the soul), do not wear clothes, adore jewelry. The most spectacular is a large clay slab in women on the lower lip.
Morsi woman
Researchers have three assumptions about how and when this tradition arose. First, the size of the plate may indicate a high status in the tribe. Secondly, the larger it is, the greater the ransom the husband pays before the wedding. Thirdly, there is a version that initially the "accessory" was not an attempt to decorate oneself, but to deform oneself so as not to be caught in slavery.
Lip piercing is extremely painful. 15-year-old girls are exposed to this, and several front teeth are removed before wearing jewelry.
beauty through sacrifice
No matter how different the appearance requirements are between different people at different times, they have something in common. Almost all beauty practices were painful or dangerous.
"The standard of beauty is a conditional standard, it consists of several factors: historical period, political and economic situation, level of culture, fashion, religiosity, epidemiological situation," says Alisa Tsygankova. "However, to achieve this, you always had to go the hard way."
Grigory Kataev adds: Overcoming pain was once considered important for both physical and spiritual growth.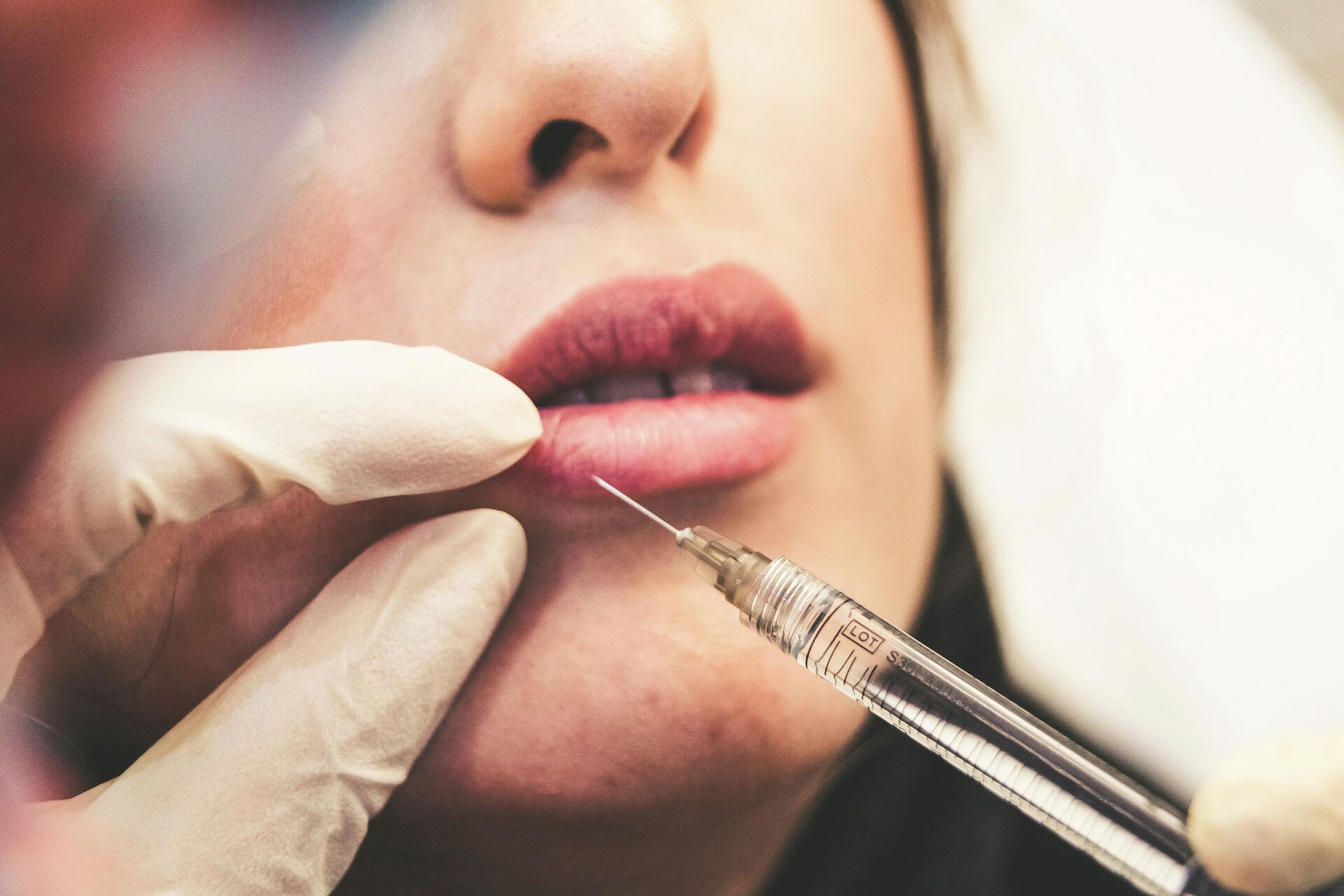 Injections in a beauty salon
"This may be linked to pagan cults and monotheism," says Kataev. even if it comes.
In the 21st century, humanity has focused on naturalness and originality. Full models and people with special needs are taking the runways, and coaches around the world are teaching girls to accept themselves as they are. I wonder what Morsi will say to that.
Source: Ria
With a passion for storytelling and reporting, I am an experienced writer and Editor with a focus on sports. As an Author at News Unrolled, I write engaging stories on the latest developments in the world of sports. My articles have been featured on numerous global media outlets and my work has been highly praised by renowned editors.