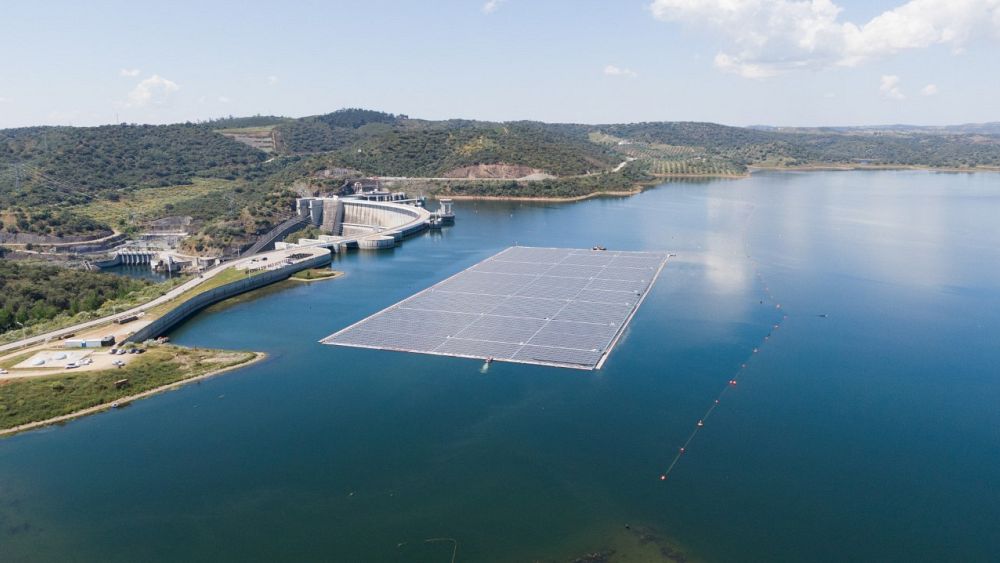 Portugal is preparing to put Europe's largest floating solar platform into operation next July as it transfers 12,000 solar panels the size of four football fields to Portugal's Alceva reservoir.
Built by EDP, the country's biggest energy company, on Western Europe's largest artificial lake, the shimmering floating island is part of Portugal's plan to reduce its dependence on imported fossil fuels, whose prices have soared since Russia's invasion of Ukraine.
Thanks to the long hours of sunshine and Atlantic winds, Portugal has accelerated its transition to renewable energy sources. But while Portugal uses almost no Russian hydrocarbons, gas plants continue to suffer from rising fuel prices.
Miguel Patina, director of the "EDP" group and responsible for the solar energy project, said last Thursday that the electricity produced in the floating park, which has an installed capacity of 5 megawatts, will cost a third of the gas electricity. to provide. to plant.
Pátina added that the project, which is used to generate hydroelectricity, will generate about 7.5 gigawatt-hours of electricity annually, as the solar panels will power 1,500 homes, or a third of the needs of the neighboring cities of Mora and Portel.
He explained that this project is the largest floating solar park on a hydroelectric dam in Europe, where solar panels have been installed on buoys in lakes or the sea, from California to polluted industrial ponds in China, as part. The fight to reduce carbon dioxide emissions.
Paula Marques, member of the Executive Committee of EDP, stressed that the Russian war showed the need to accelerate the transition to renewable energy sources, since the Alceva project is part of EDP's strategy.
He added that EDP installed a floating solar pilot project with 840 panels on the Alto Rabagau dam, the first project in Europe to test how hydroelectric power and solar energy complement each other.
Source: EuroNews