On the eve of the fight against Juan Ruiz, who will head the Moscow Wild Boxing tournament on September 16, the bronze winner of the Olympic Games – 2020 in Tokyo and the gold medalist of the World Championship 2019 – spoke with Russian Gleb Bakshi. About his RIA Novosti career, the Olympics and current news in the world of boxing (and even MMA).
– You made a successful professional debut in July. The second fight is ahead – tell us about your opponent and share your expectations from the Friday fight.
– Mexican. He had 34 pro fights – 33 more than me (Laughs). We worked hard, we broke it into pieces. What remains, of course, is to show the weight and give the audience a good fight.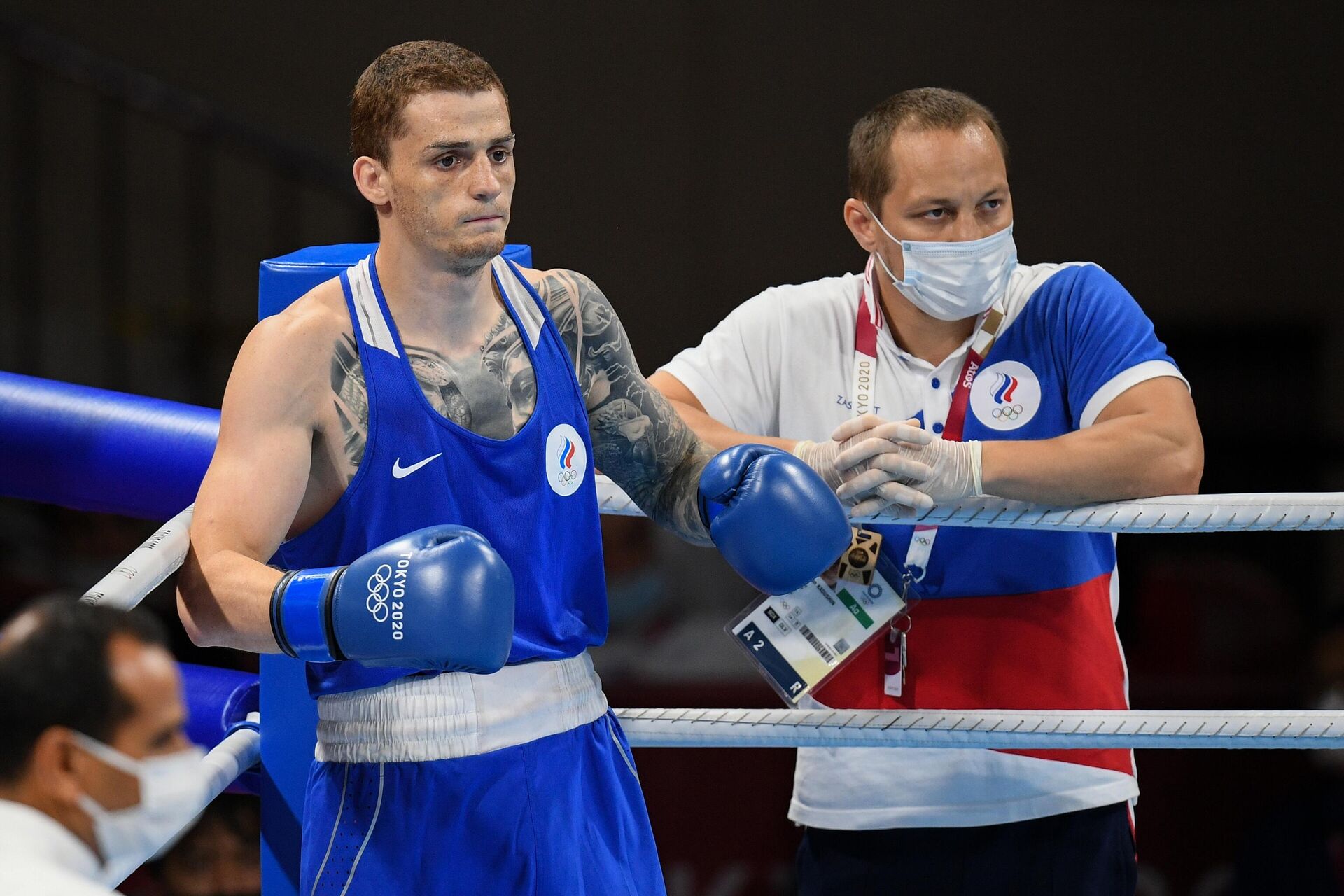 – Is the weight race difficult?
– It's always difficult. Morally, physically … But thankfully, I have a team with me, a doctor, a nutritionist, a psychologist – I can handle it. This is normal: we are constantly in the mood, but if there is time to relax, we try to "jump" and lead a normal life, eat what we want. However, I am an athlete trying not to "wear out".
Everyone has their own physiology. Someone is fighting at 100 kilograms and 70 kg …
– There are many scandals connected with this issue. Last weekend, UFC 279, Khamzat Chimaev.
– This is bad. The question applies not only to the athlete, but also to the team. Weightlifting is very important. If you can't lose weight, shoot. You change not only yourself and the team, but also the opponent who just made the weight. Nate Diaz did it. I've been following the UFC quite a bit, albeit in preparation.
– I wonder for whom at UFC Gleb Bakshi is ready to get up early in the morning and watch the match live?
— (Promotional Middleweight Champion) Israel Adesanya likes it. Have you been criticized for boring fights? Klitschko did not lose 10 years, but did his job.
I watch like a professional, not like an amateur. Adesanya has a crazy vision for fighting. He's a versatile fighter, although he hasn't been that great lately. Such things happen.
– Can you believe there will be no boxing at the 2028 Olympics?
– I hope the problem is solved. Now everything is preliminary. There was an echo: people understand that boxing is one of the coolest sports in the Games. Maybe no one knows, but the boxing tournament is the longest. It starts from the first day of the Olympiad and ends on the last day.
It is not within my jurisdiction to discuss how this happened. Those dealing with it should not allow such a scenario. Boxing is beauty and fun, millions follow.
– Did mixed martial arts deserve to be included in the Olympic family?
– Why? This is great. They're still watching MMA. And I'm watching! So what does the International Olympic Committee think about this… They will soon play computer games at the Olympics. Maybe I'll go as an esports player (Laughs).
– A few days left until the third super fight between Saul Alvarez and Gennady Golovkin.
– Happiness! Of course I want to see it. Boxing in the category above, Gena hasn't been seen for a long time. I wonder how Golovkin will prove himself in the new weight class. Canelo is a fan of jumping the scales – I think this will be the most competitive challenge (of their match). My feeling is that it will last all 12 laps.
– As for "competitive" bookies, they will not agree with you. The Mexican opens up as a serious favorite.
– Always the favourite, it was the same as (Dmitry) Bivol. Media machine, bag of money. I will support Gena and it doesn't matter if he is underdog or not. Many boxing fans understand that Golovkin won the first fight, but I do not dare to answer who won the second … Alvarez with the show. Also, they now have anger at each other. This was not the case before.
– You mentioned Dmitry Bivol, who sensationally beat Alvarez in May. Do you think something will change in revenge given in contact? Or will the result stay the same?
Bivol is really good. Crazy experience as an amateur, a great career as a professional. It shocks me from time to time what Dima does. How focused, how committed… Of course everyone has the key, Canelo's team will take care of it. But can it? I don't know. I think the second fight will end the same way. Alvarez was in the wrong weight class. If it was another champion, a passing champion, then yes (Canelo would have had a chance).
Source: Ria
With a passion for storytelling and reporting, I am an experienced writer and Editor with a focus on sports. As an Author at News Unrolled, I write engaging stories on the latest developments in the world of sports. My articles have been featured on numerous global media outlets and my work has been highly praised by renowned editors.