Control skating of the skaters of the Russian national team will be held on September 24-25 in Moscow. The RIA Novosti Sport correspondent is looking forward to the start of the season and talks about new products from domestic figure skating leaders.
Connection with composition
The composition of the test skates of the Russian national team was not disclosed until the last moment – only on Thursday morning the official lists were published on the website of the federation. There are many reasons for this, from logic theories to conspiracy theories. The truth, as always, will be somewhere in between.
Already on Wednesday, the athletes stopped at his base in Novogorsk for training. For example, Elizaveta Tuktamysheva posted on social networks photos of melancholic clouds with a landscape near Moscow. It turned out that Lisa fell ill shortly before Novogorsk. We hope this will not prevent him from performing at Megasport.
It is impossible to overcome the problem of the need for test skates this season. We will try to keep the order of the Federation and add optimism to the atmosphere of what is going on.
Children who have matured over the summer, adults who have changed their image and, in any case, the premieres of new programs are of great interest from fans and journalists. It's also possible that rentals will also have an anonymous mission in the form of distribution of skaters in the later stages of the Russian Grand Prix series. Of course, not direct distribution, but getting impressions from experts and authorities. Lists for stages will be created soon, based on a set of criteria.
The composition of the "cylinders" is impressive. Even without Olympic champion Anna Shcherbakova, Beijing 2022 vice-champion Victoria Sinitsina / Nikita Katsalapov and European 2020 champion Alexandra Boikova / Dmitry Kozlovsky, there will be someone to look at and something to discuss.
new dances
Ice dancing looks the most bloodless. In addition to Sinitsina / Katsalapova, Europe's second champions Alexandra Stepanova / Ivan Bukin, veteran Tiffany Zagorski / Jonathan Gureiro will miss the skates. With a few young duets vying for a place, a new pool of leaders will begin to form.
It's interesting to look at the overhauled couples that came out last season. In the absence of Diana Davis and Gleb Smolkin, the title of the main "boy" was transferred to Annabelle Morozova, the daughter of coach Nikolai Morozov. Recently she has been skating with David Narizhny.
Narizhny's former partner is now paired with Pavel Drozd, and Annabelle's ex-partner Andrey Bagin with Sofia Tyutyunina. Against this background, relatively newcomers Elizaveta Khudaiberdieva and Yegor Bazin themselves look like a tight duet. This should be reflected in their internal rankings and ratings.
Valieva is no longer the youngest
In addition to Anna Shcherbakova, Maya Khromykh and Daria Usacheva, the female composition of the charters was not counted. The first suffered a tendon injury in training, the second did not fully recover from last year's hip injury.
Prodigies Sofia Akatieva, Sofia Samodelkina, Sofia Muravyova and Adelia Petrosyan start the season as full-fledged adults. Against their background, Kamila Valieva and even more so Alexandra Trusova look like sparrows with great competitive experience. But paradoxically, they can show something comparable in content to yesterday's youth. The start of the season is not five-fours time. Although Sasha tried this option.
It is extremely interesting how the new programs of Trusova and Valieva will look. Girls can put all the nerves of the seasoned Olympic season on them. In addition, they have matured considerably, putting on performances all summer and participating as invited guests at various events.
For Elizaveta Tuktamysheva, we must calmly go over these skates. Everything has been proven, lost and won over and over again. Even the fresh pain of the missed Olympics in Beijing should have subsided a bit. If Lisa stayed for one thing, then it's to radiate vibrations of self-confidence, the excitement of being able to perform in front of an audience and, of course, personal growth.
The quad fur coat in the program is a real task for him. Cut for the season, not on test skates. Quad sheepskin in particular will come in handy in a jumping tournament. There you can earn several hundred thousand rubles for one element.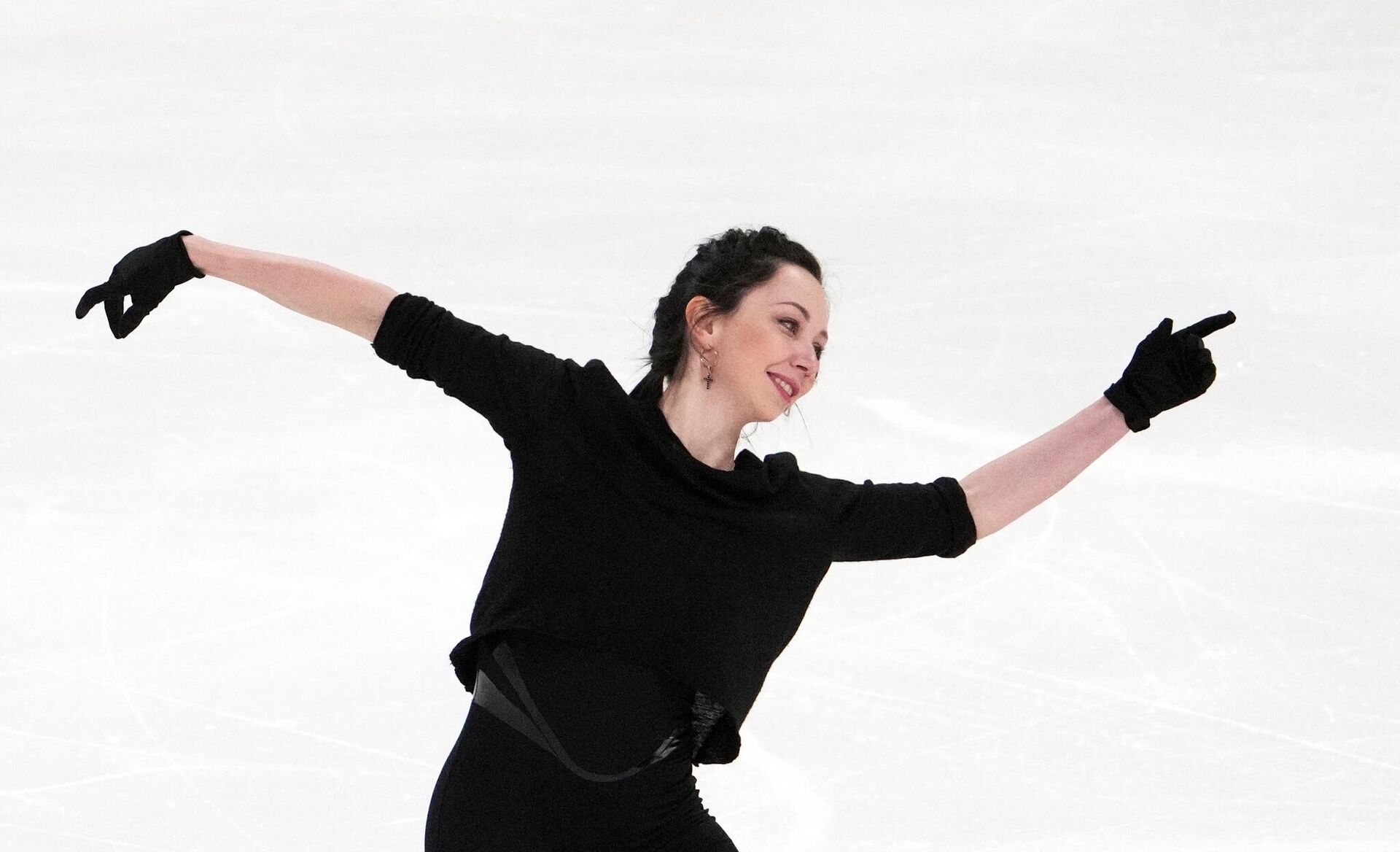 Bet on singles
The real slaughter is planned for the men. For many seasons, they are not inferior to single skaters in the level of competition and the severity of the struggle for participation in the main competitions. True, they still receive incomparably little attention from the press and fans. I want to change this.
As a confirmation of the splendor of the show that awaits us, the men's short and free programs took the last place on the schedule. Mikhail Kolyada, Dmitry Aliev, Makar Ignatov and company will have Kamila Valieva, Alexander Trusov and all colorful sports couples as the opening act. In addition, single skaters have the largest representation – 12 participants. Separately, St. We note the dominance of St. Petersburg – seven to five athletes. It would be even more impressive, but Artur Danielyan, who recently moved from Elena Buyanova to Yevgeny Rukavitsin, is still listed as a Muscovite.
It's unlikely anyone will be in adequate form for a large number of quads at the moment. However, we will certainly see separate attempts of pure sheepskin coats and senior quads – lutz, flip or loop.
One thing is for sure, there will be no attempts at the quad axel performed by Ilya Malinin at Megasport in competitions in America anytime soon. Until now, Artur Dmitriev was the only Russian who set the goal of mastering the jump. And after trying to play for the United States last season, he's now taking a career break.
Strength of regions
Pair skating will miss Alexandra Boikova and Dmitry Kozlovsky, who suffered micro-trauma in training and needs time to recover. The rest of the squad is strong – both the leaders and the bench are fully armed. Interestingly, pair skating is the most represented genre in all regions, and Moscow is by no means a system-forming element here.
Several strong couples came from St. Petersburg. There are classic greenhouses from Perm, there is Akopova / Rakhmanin assigned to Krasnodar. It is gratifying that Evgeny Tarasov and Vladimir Morozov continue their careers. It seems that Olympic silver in the individual tournament gave them strength and did not make them give up the sport and live a normal life.
Double skates aren't as remarkable for quad jumps yet. A few years ago, the trend was different. Then the quad shot, or even the twist, was not uncommon.
Now, judging by the words of Tamara Moskvina, we are waiting for a return to the criterion of complexity. Double skating will only benefit from it. The main thing is to have fewer injuries.
The full list of test skating participants:
Ice Dance
–

Vasilisa Kaganovskaya – Valery Angelopol (Moscow);

–

Ekaterina Mironova – Evgeny Ustenko (St. Petersburg);

–

Annabel Morozov – David Narizhny (Moscow);

–

Elizaveta Pasechnik – Maxim Nekrasov (Moscow region);

–

Sofia Tyutyunina – Andrey Bagin (Moscow);

–

Irina Khavronina – Dario Chirizano (Moscow region);

–

Elizaveta Khudaiberdieva – Yegor Bazin (Moscow region / Samara region);

–

Elizaveta Shanaeva – Pavel Drozd (Moscow);
Woman
–

Sofia Akatieva (Moscow);

–

Kamila Valieva (Moscow);

–

Sofia Muravieva (Moscow);

–

Adelia Petrosyan (Moscow);

–

Sofia Samodelkina (Moscow);

–

Alexandra Trusova (Moscow);

–

Elizaveta Tuktamysheva (St. Petersburg);
couples
–

Karina Akopova – Nikita Rakhmanin (Krasnodar Territory);

–

Yulia Artemyeva – Alexey Bryukhanov (Perm Territory);

–

Yasmina Kadyrov – Valery Kolesov (St. Petersburg);

–

Anastasia Mishina – Alexander Gallyamov (St. Petersburg);

–

Anastasia Mukhortova – Dmitry Evgeniev (Moscow);

–

Daria Pavlyuchenko – Denis Khodykin (Moscow);

–

Evgenia Tarasova – Vladimir Morozov (Republic of Tatarstan / Moscow);

–

Natalya Khabibulina – Ilya Knyazhuk (Moscow);
men
–

Dmitry Aliev (St. Petersburg);

–

Petr Gumennik (St. Petersburg);

–

Artur Danielyan (Moscow);

–

Alexey Erokhov (Moscow);

–

Makar Ignatov (St. Petersburg);

–

Artem Kovalev (Moscow);

–

Mikhail Kolyada (St. Petersburg);

–

Mark Kondratyuk (Moscow);

–

Gleb Lutfullin (St. Petersburg);

–

Andrey Mozalev (St. Petersburg);

–

Alexander Samarin (Moscow);

–

Evgeny Semenenko (St. Petersburg).
Source: Ria
With a passion for storytelling and reporting, I am an experienced writer and Editor with a focus on sports. As an Author at News Unrolled, I write engaging stories on the latest developments in the world of sports. My articles have been featured on numerous global media outlets and my work has been highly praised by renowned editors.