Znarok: "Ak Bars" played well with "Motorist"
MOSCOW, September 29 – RIA Novosti. Kazan's Ak Bars head coach, Oleg Znarok, said his team played well against Avtomobilist Yekaterinburg in the regular season match of the Continental Hockey League (KHL).
The meeting in Yekaterinburg ended with a score of 5:2 (2:0, 1:2, 2:0) in favor of the hosts.
Continental Hockey League (KHL)
29 September 2022 • Starts at 17:00
Complete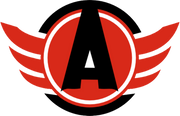 biker
Russia
5 : 2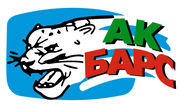 AK Bars
Russia
"We played well. Except for the first period. Didn't the Green Derby take a lot of energy (match with Salavat Yulaev – ed. not)? Yes it is. The opposing team paused more. Questions about the defense of the position Mistakes like this happen all the time, players should help each other, Someone makes mistakes anyway, the players must insure each other. What were you not satisfied with when you showed it to the camera? If I explain everything, I will have to sit down. Znarka said, "Are you talking about the first goal scored into an empty net? We played wrong, we had to play to the end and we were going to change," he said in the KHL.
Avtomobilist head coach Nikolai Zavarukhin noted that Ak Bars is a strong and talented team with good moments.
"It's a good start, we scored good goals from set pieces. We missed a bit of the game when we took a 3-0 lead. In the 3rd period we played according to the task, we played clearly in counter attacks. Was there a way out? Bobkov specifically for the old team? Frankly, he transferred him to Ak Bars. "We prepared it specially, specially with Andrey Mezin. Are there many mistakes? The opponent has a strong, technical and skilled team, they forced us, we had good times. We are a bit underdeveloped somewhere," he said.
Source: Ria