"Motorist" beat "Ak Bars", Shirokov became the sixth goalscorer in KHL history
MOSCOW, September 29 – RIA Novosti. Avtomobilist Yekaterinburg surpassed Ak Bars Kazan in the home match of the Continental Hockey League (KHL) regular season.
The meeting in Yekaterinburg ended with a score of 5:2 (2:0, 1:2, 2:0) in favor of the hosts. Patrice Cormier (14th minute), Anatoly Golyshev (15), Viktor Neuchev (30), Brooks Maysek (59) and Stepan Khripunov (60) scored the victories. Vadim Shipachev (34) and Stanislav Galiev (36) scored among the guests.
Continental Hockey League (KHL)
29 September 2022 • Starts at 17:00
Complete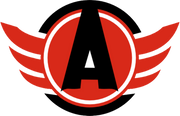 biker
Russia
5 : 2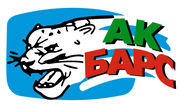 AK Bars
Russia
Avtomobilist striker Sergey Shirokov assisted in the division with Golyshev's goal and recorded 458 points (201 goals + 257 assists) in the KHL. He caught this indicator with Canadian Matt Ellison (193+265) in sixth place.
"Motorist" took the third consecutive win and moved up to the first place with 19 points, and "Ak Bars" took the third place with 15 points in the Eastern Conference. In the next match, on October 2, Yekaterinburg will host Salavat Yulaev from Ufa, while the Kazan team will play with Amur from Khabarovsk the day before.
Source: Ria