Figure skater Trusova Tutberidze left her group and will work with Sokolovskaya
October isn't when we wait for news about transitions in figure skating, but this season everything has been turned upside down. Due to the lack of at least some visible Olympic prospects, athletes and coaches have lost the need to rub each other in the tightness of the training process. Something you don't like? Any complaints or disputes? You can do this as in the famous song: "If you want to go – go, if you want to forget – forget." That's what happened with Alexandra Trusova and Eteri Tutberidze. On Saturday, RIA Novosti learned that the figure skater's boyfriend, Mark Kondratyuk, had moved to the Svetlana Sokolovskaya group, where she was training.
The answer to the question of who exactly started the void is then completely unnecessary information. Because even if the coach doesn't verbalize his message literally as "I don't need you," he delivers it in many different ways. For example, with the words "I only need you if you weigh 40 kg, do 100 reps an hour, agree with everything I say". Then the athlete feels the lack of demand and looks for a place where he will be welcome. If an athlete stops trusting the coach, doubting his authority and overall success, he will also look for a place to be welcomed. So the result is always the same.
A much more important question is why Trusova did not go to Sokolovskaya in the spring. His relationship with Tutberidze was strained even then, just as Mark Kondratyuk appeared in Sasha's life at that time – the support, support and guarantor of a good mood. The answer probably lies in this: training in the spring and summer was carried out in easy mode. Trusova often performed on the show, Tutberidze often went to America, so they spent little time together. The start of the season was still far away, the loads weren't forced and all players were expecting some certainty in the international starts. With the onset of autumn, in the midst of Mercury retrograde, Sasha had to return to intense exercise. As a result, his tread immediately failed, as we witnessed on test skates at Megasport.
Eteri Tutberidze has repeatedly stated that his approach to education does not change according to the titles and experiences of the students. Either you plow like an obedient youth or you are not needed. No one is allowed a separate mode, a choreographer or even a costume studio – absolutely all students are on equal terms, in the opinion of the coach. This sacrificial apple tree bears fruit in buckets every season, but the crop is always harvested by only one person – the ram. And apples, which at first are very red and crunchy, are not stored even until the end of winter.
An effective motivational "rope" that helped the Khrustalny coaching staff to keep Alexander Trusova stopped working after the Beijing Olympics. Previously, any difficulty that fell on his share of coaches could write off future Olympic gold. Are you training with a fracture? Be patient, you will be a champion. Losing to those who skip to weaker content? Be patient and work harder, you will be a champion. How did you forget the taste of bread? Be patient. Harsh, painful, humiliating, unfair? Be patient.
Beijing 2022 changed Sasha forever. He must have felt more than ever before that the coaches were on the other side of the board with him as he wiped away his tears and tried to find the strength to go to the awards. And it turns out that all the values ​​he believed in for years were just decorations for someone else's victory. We certainly wouldn't ask how true and grown-up this is from Sasha's point of view, from a 17-year-old man who is experiencing the most severe disappointment in his life.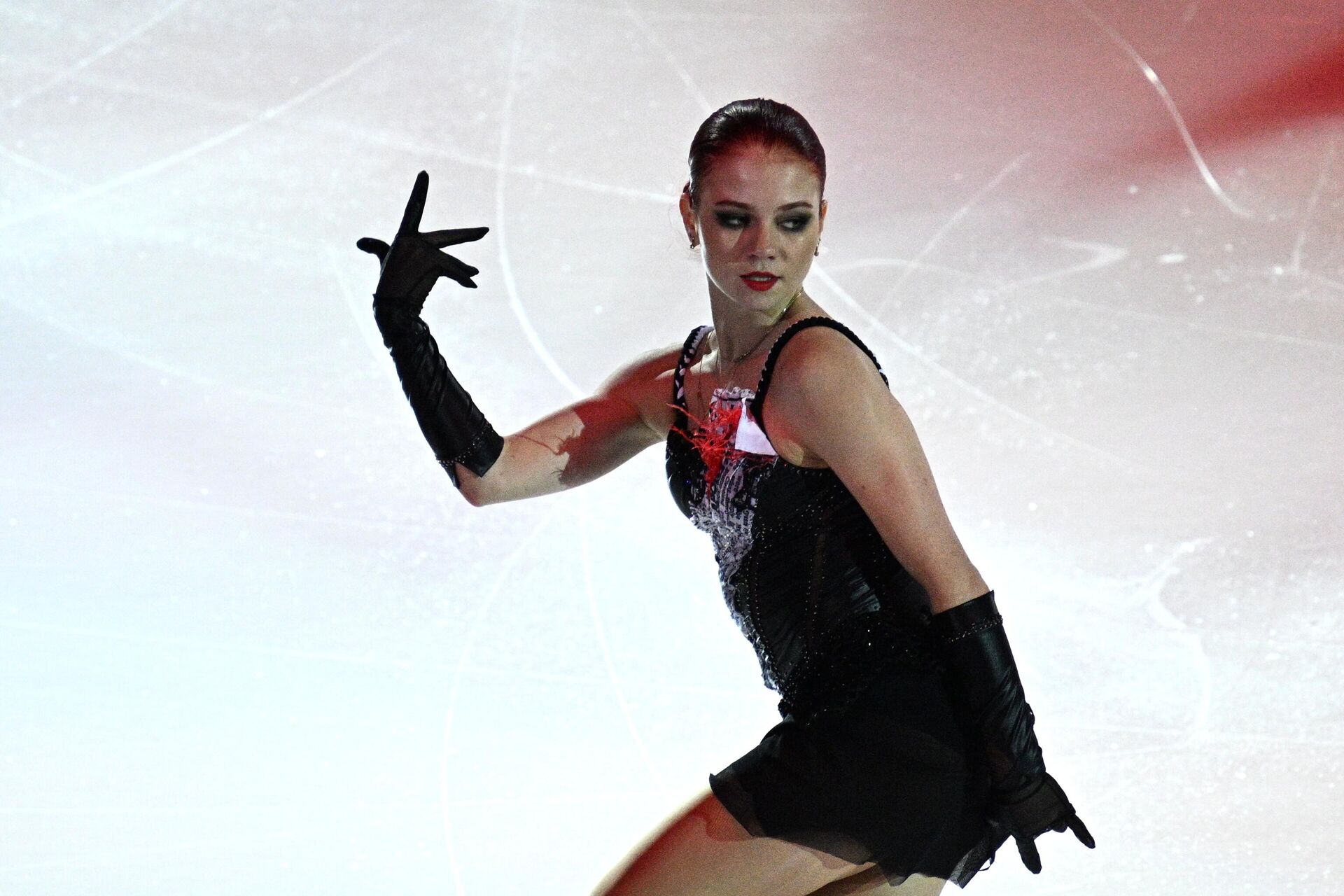 Alexandra Trusova
Given the meager international chances for the skaters of the Russian national team in the near future, it seems that Sasha made the only right decision for herself in such a situation – to do what she loves, surrounded by her favorite people. During her relationship with Mark, the skating rink at CSKA became for him a place where he was always welcome, if not a second home.
And since Trusova has no issues with motivation and discipline, her results certainly won't hang from weakening her coaching grip. But a weak grip should help the skater recover and pump him back. For now, that's the only thing that really matters.
Source: Ria
With a passion for storytelling and reporting, I am an experienced writer and Editor with a focus on sports. As an Author at News Unrolled, I write engaging stories on the latest developments in the world of sports. My articles have been featured on numerous global media outlets and my work has been highly praised by renowned editors.