Olympic champion Yulia Lipnitskaya was always very closed and did not talk privately about her personal life. For the first time, romantic relationships with figure skater Vlad Tarasenko began to be discussed in the fall of 2015. The couple then got into camera lenses in the Megasport stands during the Moscow Grand Prix. The skaters fell in love with each other when they were young and are now raising a common daughter.
Vlad Tarasenko was born in 1997 in Moscow. Parents Igor and Irina divorced shortly after the birth of their younger brother. However, my mother remarried and gave birth to another daughter. Being the eldest in the family, Vlad began to help financially early on, despite his figure skating lessons, and was engaged in the "fight". The so-called additional individual ice training.
Tarasenko's first mentor was Eteri Tutberidze. She wasn't yet a "snow queen" with a pantheon of champions at the time, but she had just returned from the US to Russia.
Vlad looked like a promising singles skater but had problems typical for men. Rapid growth, disciplinary difficulties and instability. At some point, relations with Tutberidze became complicated, in search of a better outcome, Tarasenko went to St. Petersburg to Alexei Mishin. Collaboration was beneficial for Vlad's future coaching work, but did not yield records and medals. A few years later he returned to Tutberidze and even won the final of the Russian Cup – 2015. However, injuries added to the instability made the skater again make a difficult decision about his future career.
Tarasenko's height is more than 184 centimeters. What do they do with taller single skaters who can't get their quad and triple axes down cleanly? That's right, send in pair skating. Vlad had no choice but not to try himself in a new discipline. Petersburg and found himself at the school of Tamara Moskvina. For some time, Tarasenko only trained, unraveling the nuances of the technique of new elements, and then paired with Nika Osipova. His best results are a step off the podium at the Panin-Colomenkin Monument in 2017.
Interestingly, both lovers tried to realize themselves through a change of coaches and even some kind of figure skating. Vlad supported Yulia in her transition to Alexei Urmanov, and the girl believed the guy when she went to Moscow. Close people always clearly see each other's strengths and also understand the shortcomings that prevent these virtues from being demonstrated. It is a pity that everything does not depend only on mutual support.
Against the backdrop of anorexia, in which Yulia fell ill, and intense competition in the national team, nothing can be done against Vlad's health problems. Let Lipnitskaya do this officially through federation and interviews, and Vlad, without public explanation, both ended their careers soon after. They had to simultaneously seek themselves in a new life.
Together with Elena Ilyinykh, Yulia founded the Ilinykh-Lipnitskaya Academy of Champions. Having training camps and master classes for young athletes, figure skaters toured many cities of Russia, visited Japan, Mexico, Norway and Romania. A team of young coaches worked with them, including Tarasenko. Many lovers and couples avoid working together, but that's definitely not their case. There is one thing, common interests and joint trips brought the athletes even closer.
Lipnitskaya did not post almost anything on the social network that would give reason to ironically claim: she and Vlad are together. That is why the news of pregnancy in the summer of 2020 came as a complete surprise to many. Firstly, because it was leaked by an unscrupulous agent, bypassing Yulia's wishes. Second, she never said that she had a long-term relationship and was actually her own family. Thirdly, by inertia, fans perceived her as a 15-year-old girl in a red coat. What kind of braided kids can have kids of their own? But at that time Yulia was already 22 years old. He always wanted a family, a quiet, calm life without cameras and insufficient attention.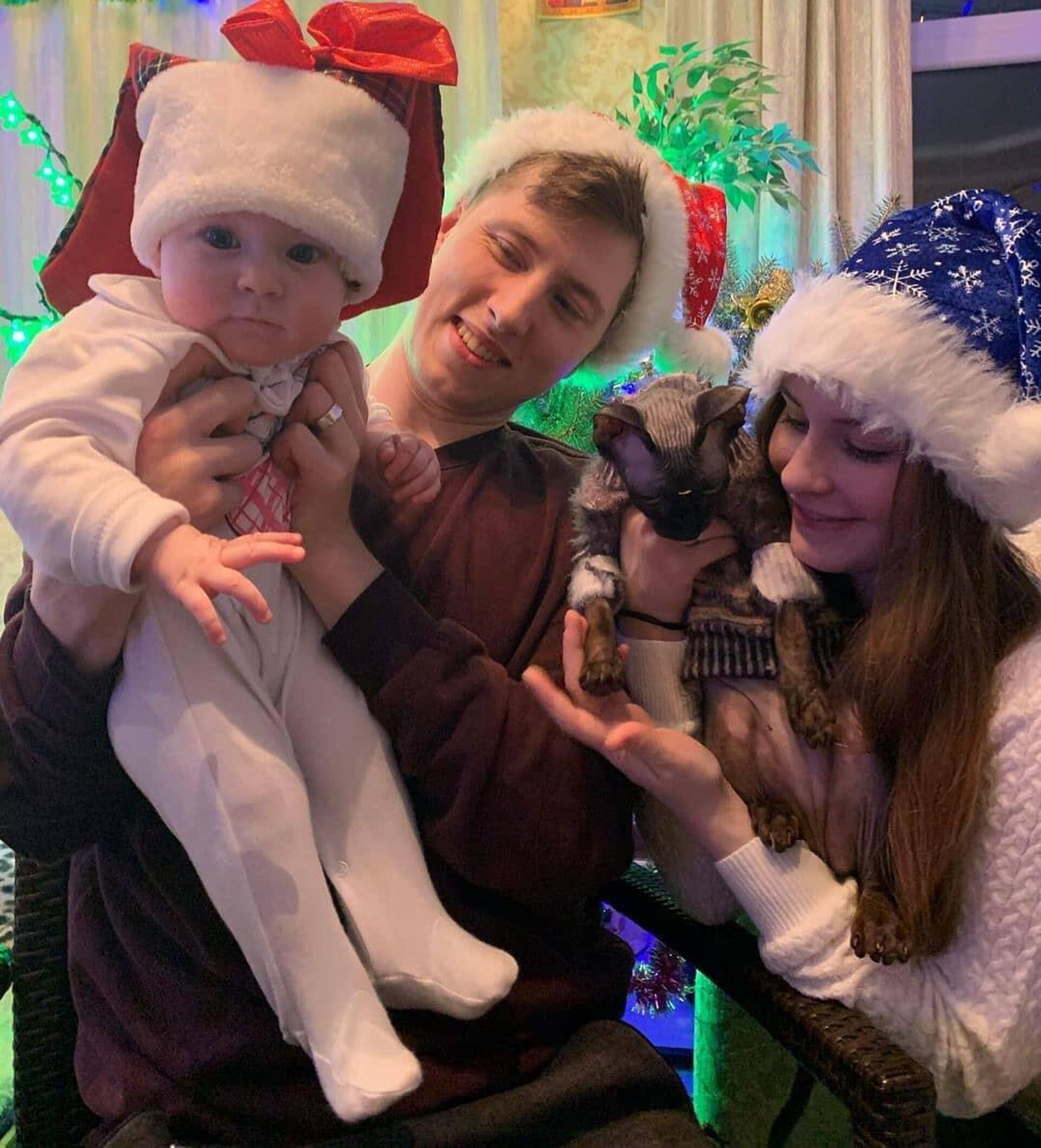 No one knows if the wedding took place, but it certainly wasn't a public celebration. Julia and Vlad chose to leave it only as part of their personal lives. However, rings on the ring fingers can be seen in some joint photos.
In the summer of 2020, the couple had a daughter named Catalina. She is now about 2.5 years old. Yulia usually does not pamper subscribers with regular content, but sometimes posts cute family photos. Vlad copes well with the role of father, the girl is charming in the role of mother, and the daughter is full of emotions and very similar to Lipnitskaya in childhood.
As for the profession, until recently, the couple studied together at the Angela Plushenko Academy. Yulia has been seen more than once in the role of a coach who takes the kids to competitions. They have the same serious and focused eyes that the figure skater once had.
Source: Ria
With a passion for storytelling and reporting, I am an experienced writer and Editor with a focus on sports. As an Author at News Unrolled, I write engaging stories on the latest developments in the world of sports. My articles have been featured on numerous global media outlets and my work has been highly praised by renowned editors.