Figure skating empress Elizaveta Tuktamysheva continues to perform and burn the ice. The girl has already commented on live performances and shone brightly in a candid photo shoot for a men's magazine. In an interview with RIA Novosti Sport, she talked about her personal life, the influence of her boyfriends on athletes and her special relationship with coach Alexei Mishin.
– You were in the class where your mother taught math. Did you feel special?
– She wasn't my homeroom teacher until the fourth grade. At first, I was afraid that my mother would teach in my class, I was worried. It's a school though, they can make fun of it. We tried to maintain a business relationship. When I arrived a few minutes late, I said, "Elizaveta, what's the delay?" she said. He didn't show strong indulgence, but he could also help with the training program. I always knew the homework in class. It was very comfortable. Even if I skipped math, I could have learned it at home. But my mom and I didn't study that often because she was tired at school and I got the point myself.
"Did he ask other teachers to be more strict with you?"
– Number. We were taught by understanding people. The teachers were aware that I was a pretty good athlete and showing good results, so they kept going. My mother had many friends at school and I communicated well with the teachers. I don't know, maybe there was something, but I don't remember. I came to school, got homework, did it myself and brought it to the teachers. He could go to school and sit in the classroom between workouts.
Your father was into skiing and football. Is the sport in your life his initiative?
"Maybe it came from my father. But I always went to a sports camp with different departments. So I learned figure skating and started practicing. You can say whatever you want. They were so happy that my energy could be channeled somewhere.
What kind of relationship did you have with your father?
– Very good. He was a cheerful and sociable man, could find contracts with anyone. We had a large group of friends in Glazov and he was very fond of sports. He was hilarious, always fun with him.
– What happened to him? A cheerful person who does sports…
– He died of cancer, but no one is exempt from it.
– Can Alexei Mishin be called just a coach or your second father, grandfather or gentle uncle?
– Of course, after all these years he's more than just a coach. I don't know if you can call him grandfather, but he's like a member of the family anyway. This is a pretty close person. I can always come to him for advice.
– Tell us about Alexei Nikolaevich, what is he like in life? Has he ever yelled at you? Kicked out of practice?
– He never went out and did not shout much. It can flare up if I make stupid and thoughtless mistakes. You can always find a compromise with Alexei Nikolaevich. Recently, I realized that I can show my mood without adapting to it. She feels it a lot and can help stabilize my emotional state if I'm depressed. It is very important that I can come to training safely without wearing a mask.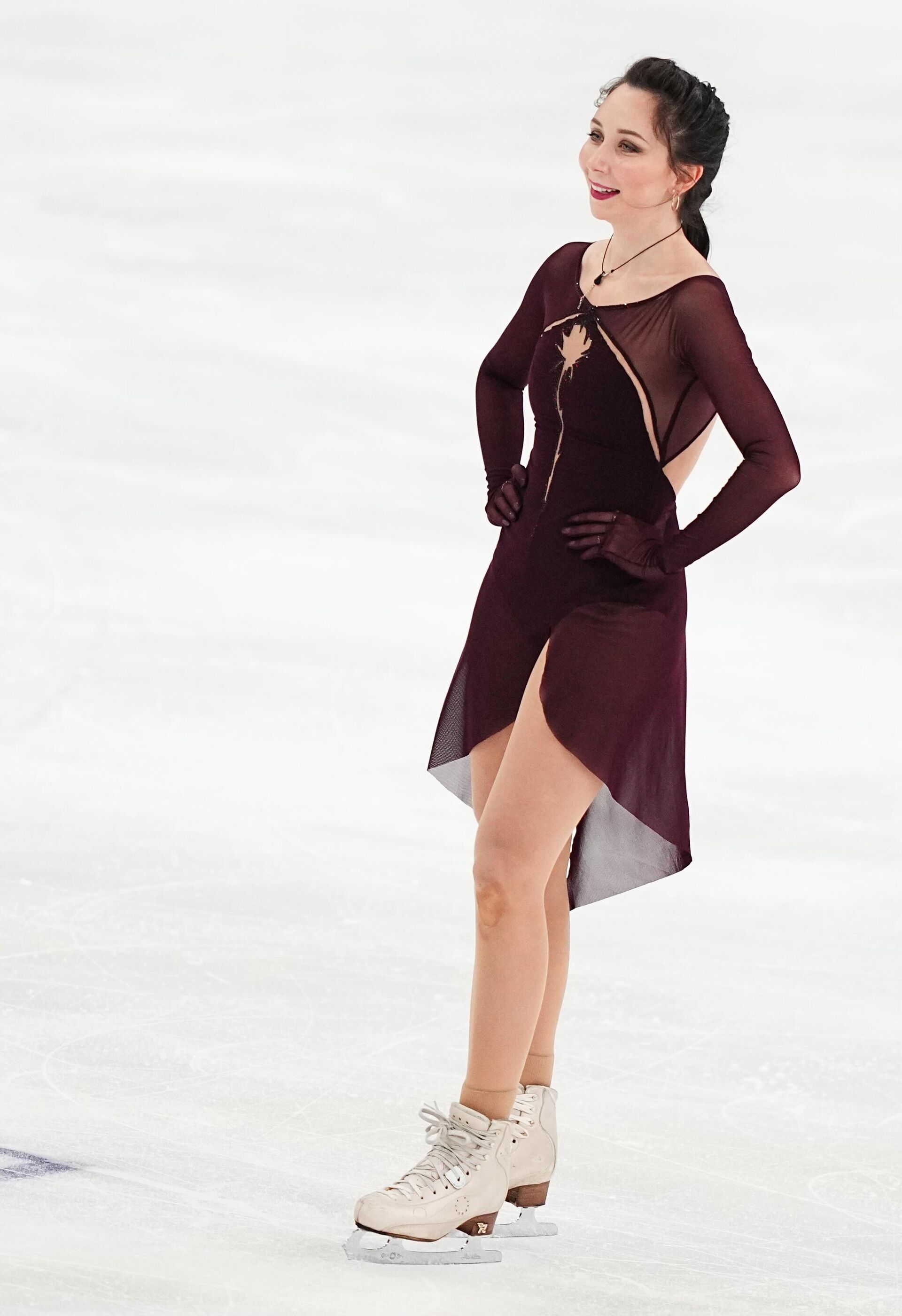 Elizaveta Tuktamiseva
— Alexei Nikolayevich said that a study has been done on your family tree. Allegedly, your family traces back to Khan Tuktamis, who was Genghis Khan's nephew. Is this true or did Alexey Nikolaevich decorate it?
– I do not know. Why would you lie? Some journalists will be able to check. Since no one has said anything yet, that might be true. I don't know, I didn't check.
– You are a figure skater with a bright individual style. Even when experimenting with programs, the signature style is noticeable. How did Tatyana Prokofieva influence this?
– He impressed me a lot because I've been working with him since I was ten years old. He's been my choreographer for 15 years. Of course, I embrace what he taught. It's definitely a logical consequence of things when you're working with a choreographer and developing a style. And the professionalism of the mentor and my personality. Taken together, it works well. The role of Tatyana Nikolaevna in what I am on the ice, of course, is big.
Is it suitable for your position? You must have your own vision. Does it follow current trends?
– Yes, we can find a compromise with him and get him for everyone to like. We adapt a little to each other so that everyone on our team is comfortable. Our tastes are similar. If I offer some music, most often Tatyana Nikolaevna likes it.
– Since you compete with each other in figure skating, can there be friendship between girls?
– Of course. If they're close to my age, why shouldn't they be friends? Friendship may not exist when there are two strong rivals going head-to-head. But we have very good girls. I'm generally a non-confrontational person and I don't like to be in a situation where I have to talk to someone just because they're a rival. On the contrary, I am happy to talk to a person and get to know him better. I believe in friendship.
– With whom are you most friends, communicate more often than skaters?
– with Kamila Valieva, Zhenya Medvedeva, Alina Zagitova. From those present so far, they are all very young. It seems to me that I communicate more with the mothers of young figure skaters. I also communicate well with Anya Shcherbakova and Sasha Trusova. In general, I communicate well with anyone who interests me.
– When you started training with Alexei Nikolaevich Mishin, Evgeni Plushenko studied with him. Did you talk to Evgeny?
– When Zhenya was sliding, I almost couldn't catch it. Most of the time I went to another ice. But he did suggest some things about the show's presentation if we were on the same track.
– Was Plushenko always a nervous guy or could he be inflamed?
"Of course I can. He has always been a man with a very bright temperament.
– Can he be a good coach and, for example, the second Alexei Mishin?
Time will tell, because I don't know much about it.
– You talked a lot about a photo shoot in a men's magazine. In fact, you are the first of our skaters to open the door to this world. Is there a limit to such promotions or is it purely opinion based?
– Previously, many figure skaters starred in Russian magazines, but for ten years they did not. Every person has a line that they can overcome or not cross. I felt comfortable shooting, I knew what I was getting into. I don't regret it. If I knew I would regret it, I wouldn't have accepted it. This is a very brave move. If there is some doubt, it is better not to try, because precisely because of this, regrets appear later.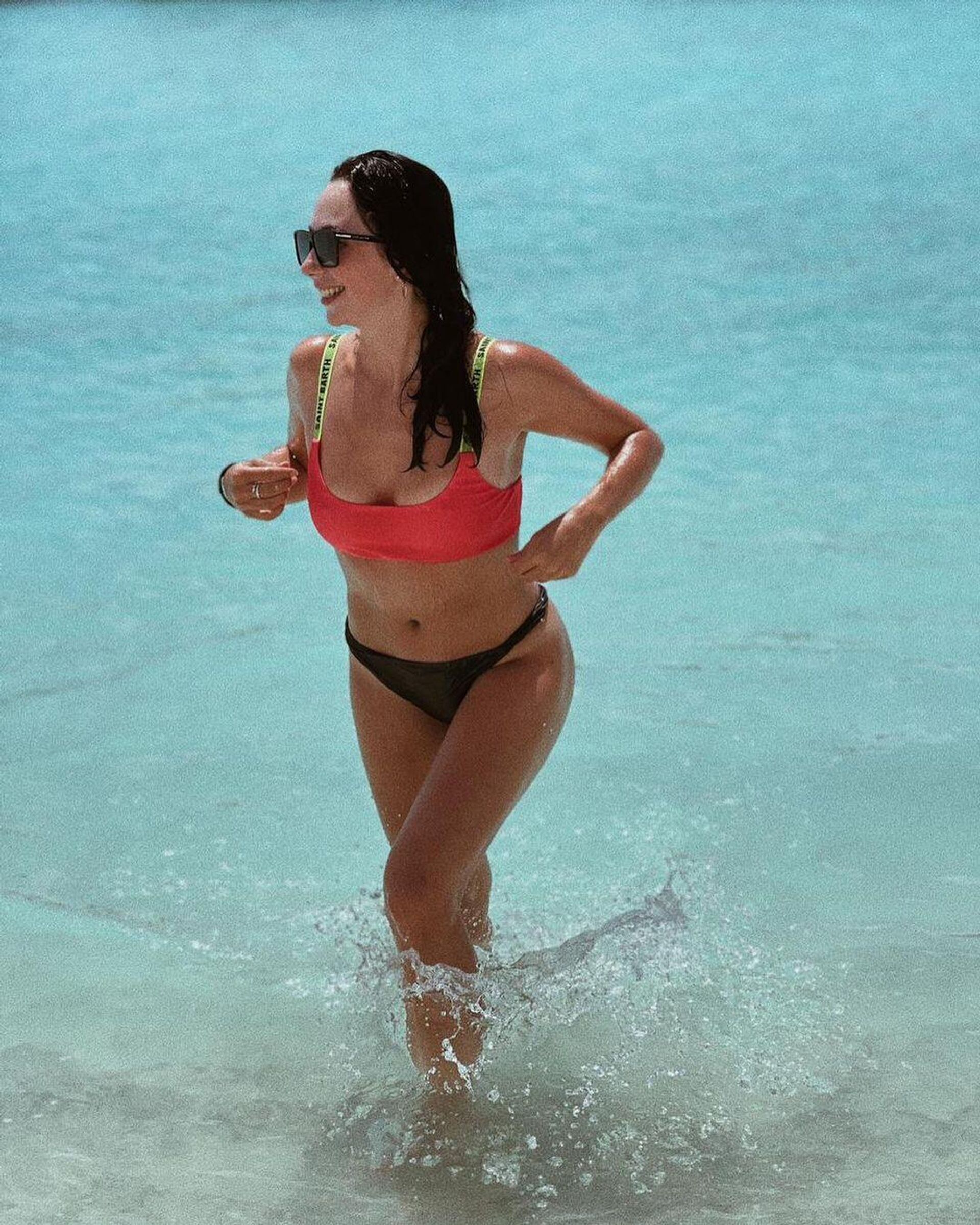 Elizaveta Tuktamiseva
– You said you wanted to participate in the show after the end of your career. What about coaching, journalism?
– I would like to try to create a show to be the presenter. So far, I'm swimming on a whim. I love what you offer me. It's hard for me to understand what's going to happen in the near future when I'm figure skating. First you have to try to do something, then I will understand what I want. I expect life to give me such an experience. I already commented, I liked it. If it pleases the viewers and the channel, I would continue.
– How important is the influence of boyfriends or girlfriends on skaters?
– Like an ordinary person. I'm not sharing a skater's life and an ordinary life. What helps in everyday life also helps me in sports. I don't know how I would have lived without my friends and girlfriends. I like to communicate, he is a very social person in my close circle. He's helping me. The young man also helps, as long as there is no toxic relationship. Thank goodness I wasn't one. We had mutual understanding and support because we were doing the same thing and living the same life. We understood each other perfectly.
– How important is it for a partner to do the same activity in figure skating? Can skaters date lawyers, builders and other professions?
– You can go out with anyone. I can't comment because I don't have relationships with people other than sports. But it certainly didn't bother me that we were both doing the same thing. They say it's better to have different jobs so as not to bother each other. On the contrary, I was pleased with the friendship of a young man on the ice and at home. But we didn't skate together. We skied on the same ice, but our activities were different because everyone did their job.
– How often are you invited to "Zenith" matches? When was the last time you went to football?
– They invite me to matches, but I often refuse because I have training camps or competitions. Plus, I'm afraid to go to places with large crowds of people to avoid getting sick before renting. I hope that when the sport is over and I am more free, I will have more time to attend the matches. I couldn't visit this season. Looks like I last went in May, but that's not true.
Source: Ria
With a passion for storytelling and reporting, I am an experienced writer and Editor with a focus on sports. As an Author at News Unrolled, I write engaging stories on the latest developments in the world of sports. My articles have been featured on numerous global media outlets and my work has been highly praised by renowned editors.