Russian skater Zabiyako restarts her career and will compete for Canada
Russian skater Natalya Zabiyako continues her sports career and will play for the Canadian national team. RIA Novosti Sport recalls the athlete's difficult past and explains why his decision should be respected.
Alena Savchenko was an example of her love for figure skating on the verge of madness and her willingness to sacrifice everything for the sake of her dream of Olympic gold for many years. She went through five full cycles in the sport and arrived at the last-gold-Olympics at age 34. He changed his Ukrainian citizenship to German, changed four partners, several coaches, and generally restarted his way to the top many times. And even after the 2018 Pyeongchang gold medal and the birth of her daughter, she tried to come back – she tried to skate with a new partner, but to no avail.
Alena Savchenko
It looks like we have our own candidate to replace Alena Savchenko, the Russian figure skater of Estonian origin, Natalya Zabiyako. His new partner, Canadian skater Zachary Daleman, is six years younger than Natalya. The new coach is Canadian expert Bruno Marcotte, who led Megan Duhamel and Eric Redford to the World Championships and Olympic medals. New sports citizenship – Canada. Four years after the end of a very difficult career, 27-year-old Natalya Zabiyako returns to big sport.
Natalia was born in Tallinn and has long represented Estonia at competitions. At age 14, she convinced her parents to let her study in America. And only in 2014, already at the age of 20, he received an invitation from Nina Moser to play for Russia.
At first she skated with Yuri Larionov, but soon ended her career and was then paired with Natalya Alexander Enbert. They matched everything – anthropometry, cleanliness of lines, skating width, technical training and level of ambition. The eye-catching couple always found themselves in the shadows of the other team leaders, but found their audience and won medals. Zabiyako and Enbert got into a wave of complications in pair skating – for example, they learned of a triple axel shot that resulted in a terrible fall, hitting her head on the ice, and Natalia recovering for months.
The end of Zabiyako's career was early and came just at the moment when she recovered from all injuries and was ready to move forward. In the 2017/18 season, he and Alexander Enbert won the silver medal in the team competition at the Pyeongchang Olympics by confidently skiing the freestyle program. They subsequently won a bronze medal at the World Championships. And then Enbert was no longer allowed to compete due to heart problems and was unable to continue riding.
Natalya could and wanted, but was afraid to look for a new partner – she was always worried about complexes due to her height, which by the standards of pair skating was 167 centimeters. At one point, she sincerely believed that figure skating was over.
When communicating with Natalia, you experience conflicting feelings. In front of you is a seemingly fragile creature with the sad eyes of a black-age actress. But then this fragile creature speaks softly to the trio of Axels about the blood coming from the ear after a terrible fall, and his own thoughts in that moment turning to ice as quickly as possible. And then they say he was in the hospital with a severe concussion. Or about the stick on the elbows where I stood for 45 minutes on a dare (for a lollipop) as a kid. Not Natalya Zabiyako, but some kind of Chuck Norris.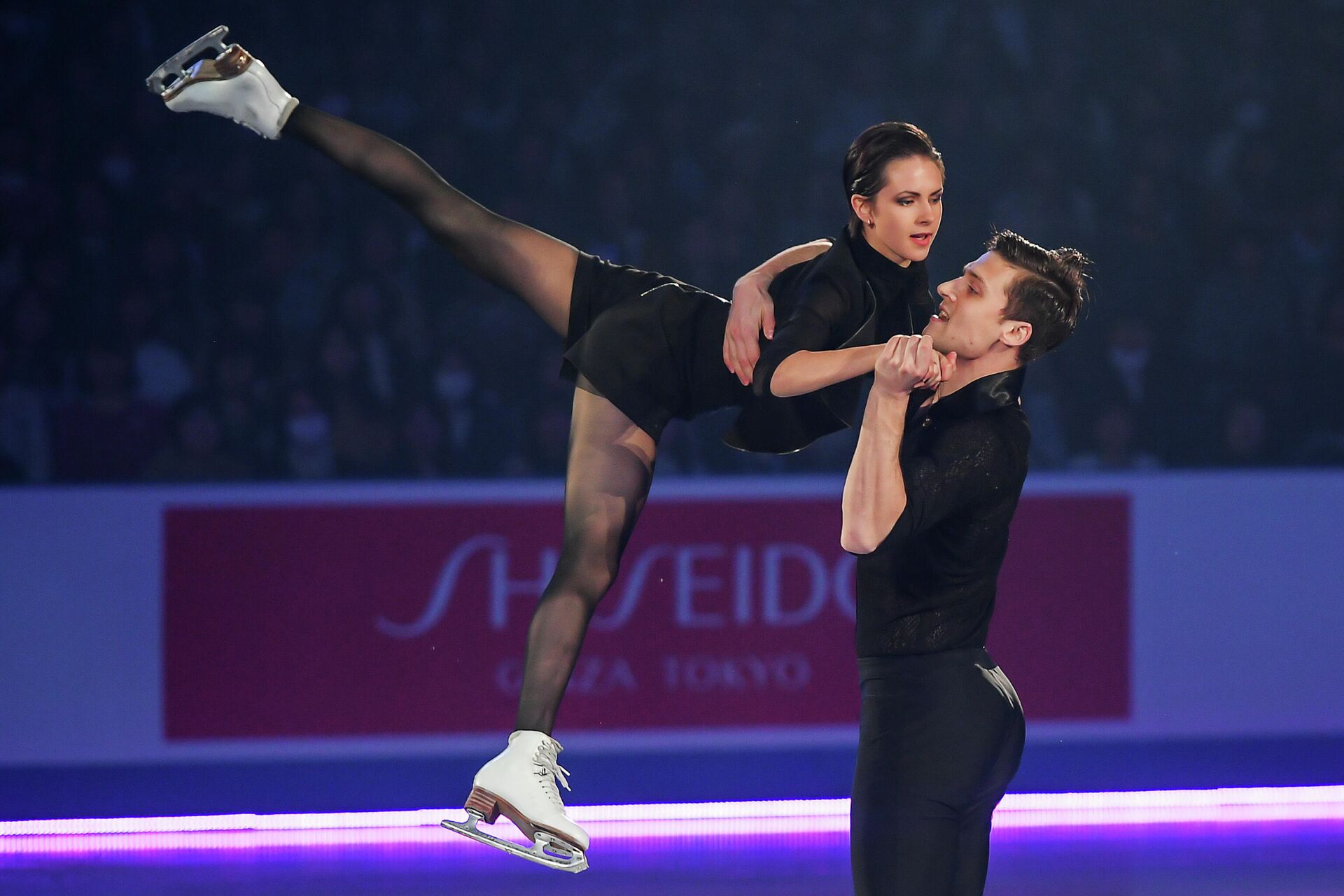 Natalya Zabiyako and Alexander Enbert
In fact, Zabiyako's strength as a lad is that, with all her will, character, and physical abilities, she is surprisingly lyrical and nuanced on ice. If you could imagine a mix of a determined tin soldier and a beautiful ballerina from Anderson's fairy tale, Natalya would be just right. He is a typical guy – a girl without a sense of fear and an instinct for self-preservation, but with a rare aesthetic of movement culture.
Changing the flag against the background of a career resumption in the current situation seems both a gamble and the most sensible decision. It's a gamble, because Natalya Zabiyako will have to leave the Russian Figure Skating Federation, and for a figure skater of her achievements, this is quite a difficult task. The most logical decision, because it gives Natalya the opportunity not only to go to international competitions, but also to occupy high places, especially in the absence of banned Russian athletes and with a strong Canadian federation behind her.
Maybe Zabiyako had a one-in-a-million chance to continue her career, and she did everything to use it.
The author's view may not coincide with the editors' position.
Source: Ria
With a passion for storytelling and reporting, I am an experienced writer and Editor with a focus on sports. As an Author at News Unrolled, I write engaging stories on the latest developments in the world of sports. My articles have been featured on numerous global media outlets and my work has been highly praised by renowned editors.