Alexander Ovechkin's father died at 72: the reaction of the hockey world
MOSCOW, February 16 — RIA Novosti. The previous day, the father of the titled Russian hockey player, captain of the National Hockey League (NHL) Washington Capitals club Alexander Ovechkin, died. Mikhail Viktorovich Ovechkin died at the age of 72 after battling a serious illness.
The athlete announced the death of a loved one on his social networks:
"My father passed away today. Thank you everyone for their support, but please be understanding and don't disturb the family at such a difficult time for us! Thank you."
It is unknown whether Ovechkin was able to say goodbye to Mikhail Viktorovich. According to "Capitals" head coach Peter Laviolette, the Russian forward flew to Russia from the United States on the morning of February 15, Washington time. Alexander reported the tragedy in the family at six o'clock in the evening Moscow time.
As a football player, Mikhail Ovechkin played in the reserve team of Dynamo Moscow. After the end of his sports career, he was engaged in coaching – it is not surprising that the students of football and hockey Dynamo Moscow were among the first to express their condolences to Alexander.
In the message on FC Dynamo's official website, "Mikhail Viktorovich played for Dynamo football and raised a true Dynamo player, one of the greatest athletes in history. Uncle Misha, thank you for everything! Rest in peace."
"This is an irreparable loss for the Dynamo family. Mikhail Viktorovich struggled with a serious illness, which, unfortunately, turned out to be stronger. We wish strength to the Ovechkin family. we are with you", – this is the release of hockey "Dynamo" on the Telegram channel of the club.
Washington Capitals also reacted to the bitter news from Moscow:
The news of the death of our captain, Alexander Ovechkin's father, Mikhail Ovechkin, has saddened the club. Ovechkin Sr. He was a true gentleman and was constantly involved in the Capitals' games and training. He always loved to communicate with our fans with a smile on his face and would express his gratitude to them for the support of his son, whom he is incredibly proud of. At this difficult time, our organization's thoughts are with the Ovechkin family."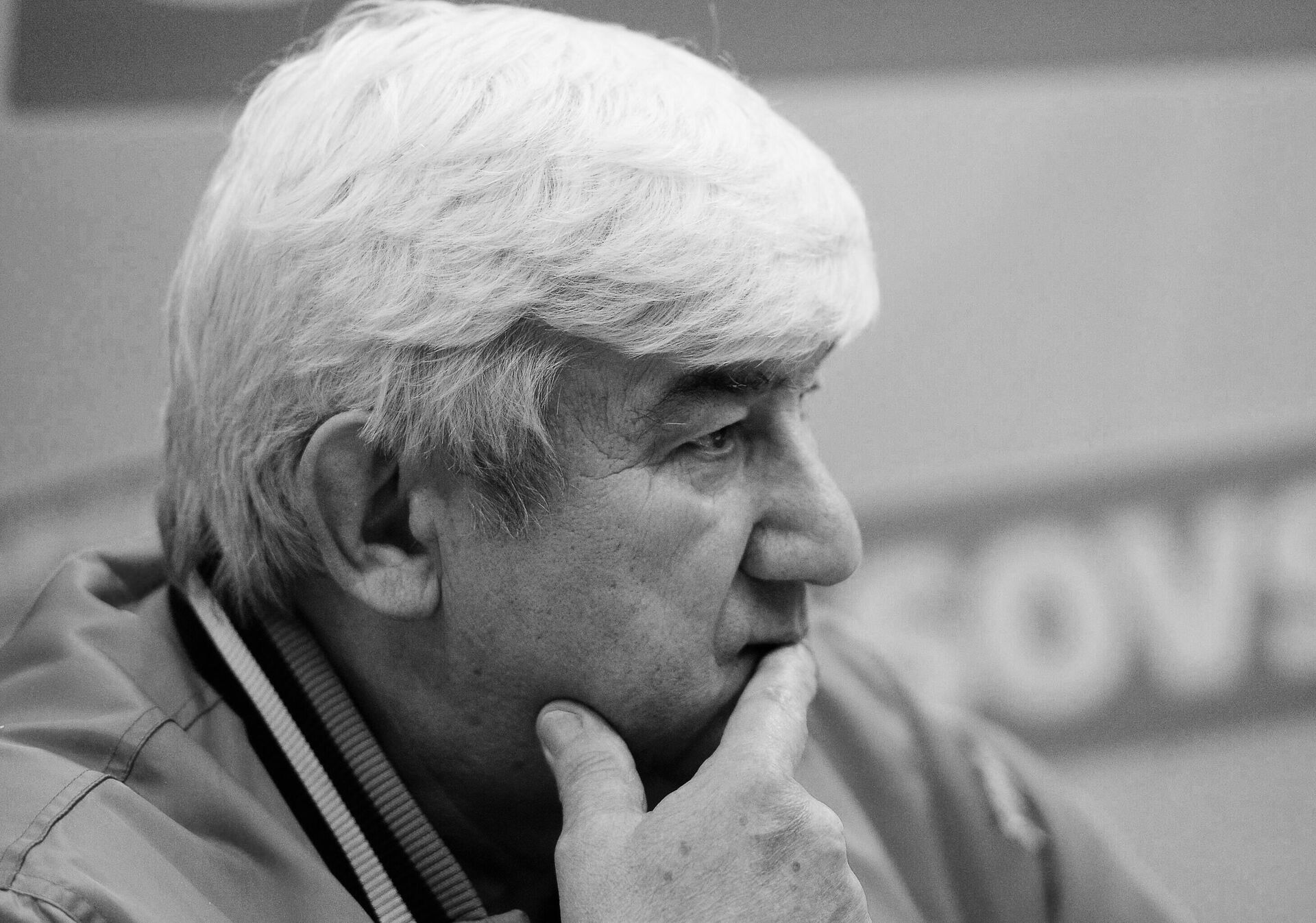 Mikhail Ovechkin
Immediately after the news of the disappearance in the Ovechkin family, RIA Novosti received a statement from the head of the Russian Hockey Federation (FHR). Vladislav Tretiak. The legend of Soviet sports said that the death of Mikhail Viktorovich was a great loss for the hockey community:
"Ovechkin Sr. was a wonderful person – sincere, kind, open, worthy. A real Russian man. The fact that Sasha managed to make such a wonderful career belongs to his family. It was they who instilled in their son a love of sports , hard work, victories, the right attitude in life. It was they who brought out the character of a purposeful champion in Alexander. I am deeply grateful to them."
First Vice President of FHR and St. Petersburg SKA Head Coach Roman Rotenberg He also noted the best qualities of the father of the domestic hockey player: directness, honesty and hard work.
"Terrible news – Alexander Ovechkin's father, Mikhail Ovechkin, has passed away. He was a real Russian peasant: direct, honest, hardworking. He raised a wonderful son. Dad was always proud of Alexander, he was his main mentor, he did a lot to ensure that his son was the way we knew him. A man with a capital letter… Sasha, wait! The whole hockey world is with you!"Rothenberg wrote on his Telegram channel.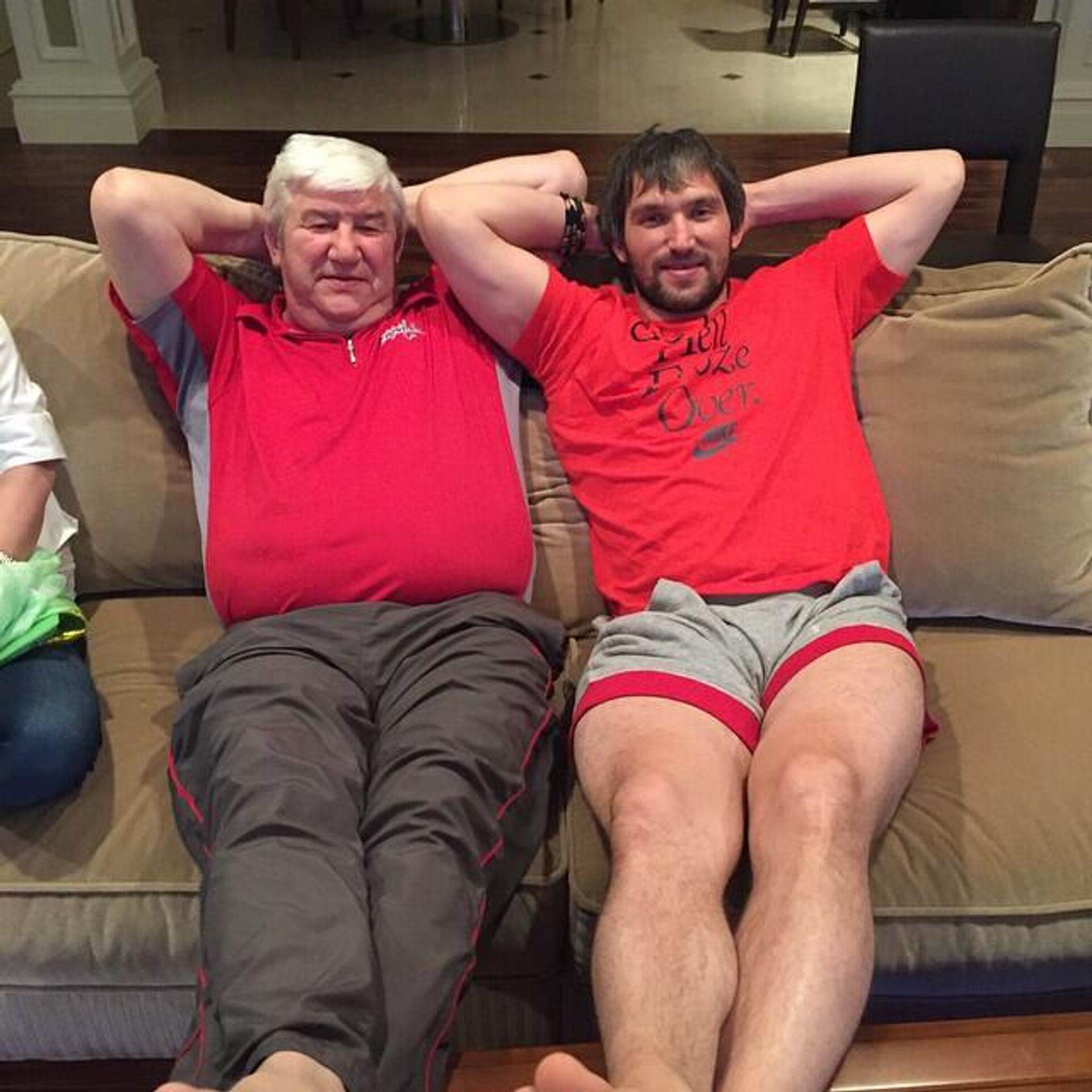 Mikhail and Alexander Ovechkin
He spoke with journalists about the tragedy in the Ovechkin family and the three-time Stanley Cup winner Sergei Fedorov. Together with Alexander, the current coach of CSKA Moscow, he won the legendary gold of the 2008 World Cup and played for the Capitals at the end of his NHL career:
"I wrote to Sasha. It is a difficult situation for such a valuable person to go. I conveyed my deepest condolences to him. I knew Uncle Misha very well. At the moment all my thoughts, thoughts and condolences are with Sasha. This is a difficult situation. In life… Misha Uncle will remain in our hearts and memories.
Just three but very important words from Alexander's main comrade of his generation, Pittsburgh Penguins forward Evgenia Malkina:"Ovie, with you"On behalf of the family, Malkin's wife, Anna Kasterova, also expressed her condolences to the relatives of Ovechkin Sr.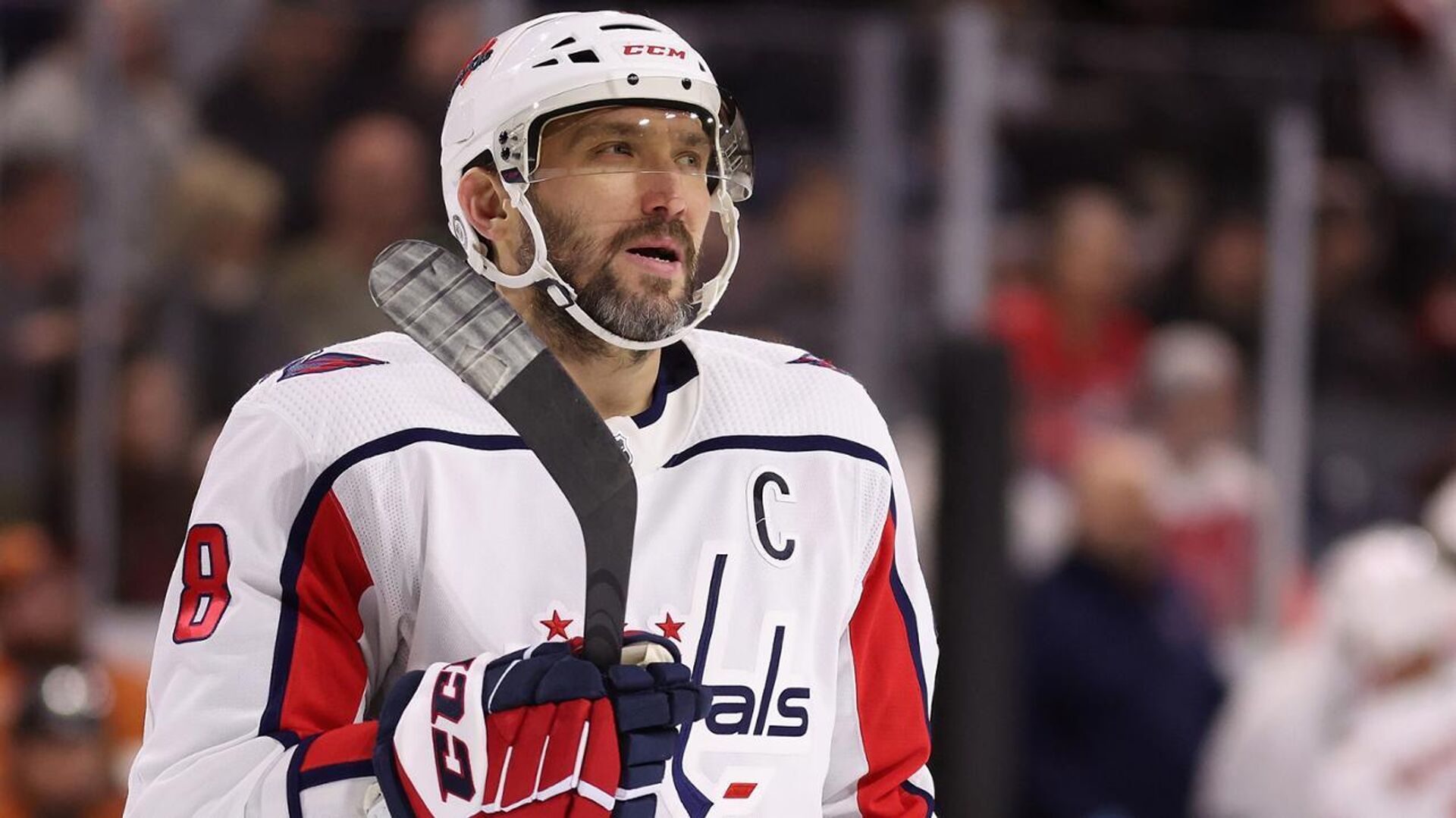 Washington Capitals hockey player Alexander Ovechkin
Finally, let's return to "Washington" and give the words of the most important people of the capital's club, with whom Ovechkin won the Stanley Cup in 2018.
—

Niklas Backstromteammate and close friend of Rus (Washington Hockey Now):
"It is very difficult because he was there often. I've been with Alex since I got here, and he's here with his father. We always took it with us to basketball games… I can't believe it, it's so sad. The only thing I will always remember is that he was always happy and smiling. He spent time with the kids while he was in the locker room – I think he enjoyed it. My condolences to the entire Ovechkin family and I can't even imagine what they're going through.".
—

Peter LavioletteMain coach:
"I hadn't yet coached Washington when his father was around. But I do know a few stories about how he loved being in practice, being on the team. We always have a special relationship with dads. Getting you into the sport when you were younger… It's a sad, hard day."
—

Ted LeonsisOwner of "Washington":
"We all love and respect Alexander Ovechkin. He loves Washington, the city, and our fans. Alexander unwaveringly supports and loves his sons. He loves his father, Mikhail, as he loves his mother Tatyana. Mikhail will be truly missed. He is a wonderful man and Dad. Now we all support the Ovechkin family."
Source: Ria
With a passion for storytelling and reporting, I am an experienced writer and Editor with a focus on sports. As an Author at News Unrolled, I write engaging stories on the latest developments in the world of sports. My articles have been featured on numerous global media outlets and my work has been highly praised by renowned editors.