In the second part of his meeting with RIA Novosti Sport, former midfielder of the USSR and Russia national teams Andrey Kanchelskis turned domestic football upside down by reminding amateur managers Dmitry Guberniev, Olga Buzova, Zarema Salikhova and again implying the unscrupulousness of the World Cup match. Spain.
"Do not criticize Zenit," said Guberniev
– You said in an interview recently that the match between Russia and Spain in the 2018 World Cup was bought. How big should this coin be?
– I did not specifically talk about the Spanish national team. I meant the whole World Cup.
– I think there is no need to touch on this topic, because then they brought up the topic, there were enough idiots – they said that I was hired. We have a lot of idiots with a sick imagination. Everyone knows perfectly well that this is true, but they are afraid to simply say that everyone is dealing with populism. But actually football people know this. They can no longer change their minds and change their shoes. They will go to Dom-2 and tell tales. Dom-2 is Match TV. Do you know why you call him Dom-2? When I came to them and saw people from the Comedy Club, Buzova came shouting, interrupting. Guberniev tells me: "Don't criticize Zenit. Why not criticize? You ask my opinion, I answer it. Buzova comes there and starts talking about football. I'm here too."
– Are they playing football?
— We have a federal sports channel. The players must come. The whole country is staring at this disgrace. Some stories are told that all is well for us. During the World Cup we closed 11 professional football clubs – no one is talking about it. How many unemployed football players can you imagine? What can a player do besides football? Ok, he could save some money at the high level, but where would a minor league player go – to the factory? These bastards have shut down 11 clubs.
While I was working in Ufa, we had three months of training camps, and to lighten it up a bit, I held a chess tournament. In Soviet times they knew how to play checkers. Now a 30-year-old football player is sitting, he has two children, and they put a child's checkmate on him – these are four moves. Football and chess are compatible things. Intellectually, many players are not developed at all. It must be embarrassing. This is how our young people are now – they're all vulnerable, don't touch here, don't touch here, it hurts here, don't be a burden, some have become fragile, both physically and mentally. But they have good contracts, they are winning. In our time there were other values ​​as well.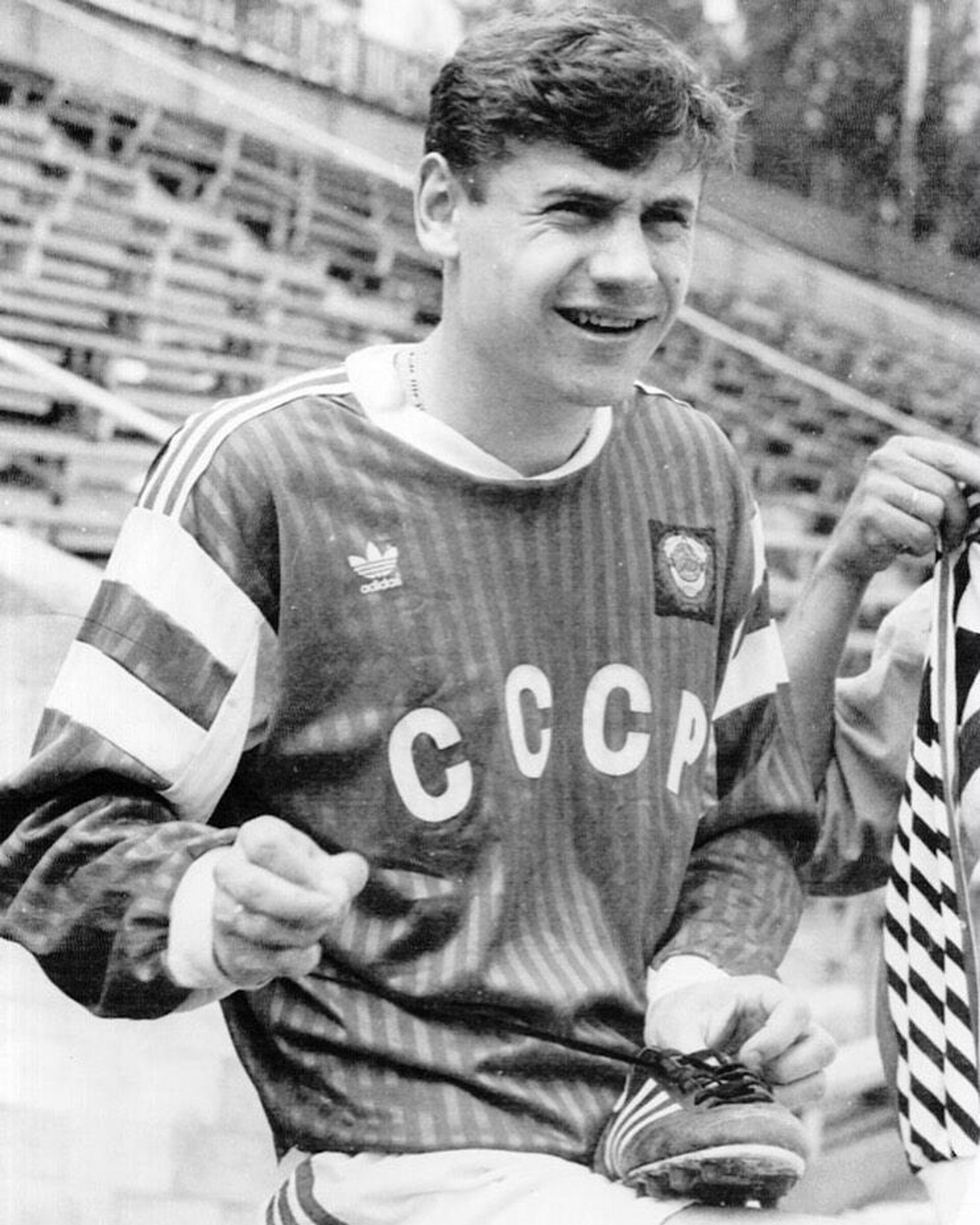 Andrei Kanchelskis in the USSR national team
– Which of the current younger generation do you think has the chance to play in the English Premier League?
– There is no such thing at the moment.
– Chelsea has been interested in Arsen Zakharyan lately.
– Payment failed, they could not transfer money due to sanctions.
– Don't do that. You listen to these stupid people sitting in "Dom-2". This is ridiculous. Look, if they wanted to buy it, they would. If they wanted to, they would find any way. Storytellers tell it all. On a UK federal channel, say the BBC, if some show business person suddenly came in and started talking about football, they would have been stabbed to death.
Is football show business anymore?
– She turned into him. What can I talk to Buzova? How does she sing or how did she get into the Moscow Art Theater? It tells tales. How else do they get him to the Bolshoi Theatre? The problem is, people are listening and they think everything is fine.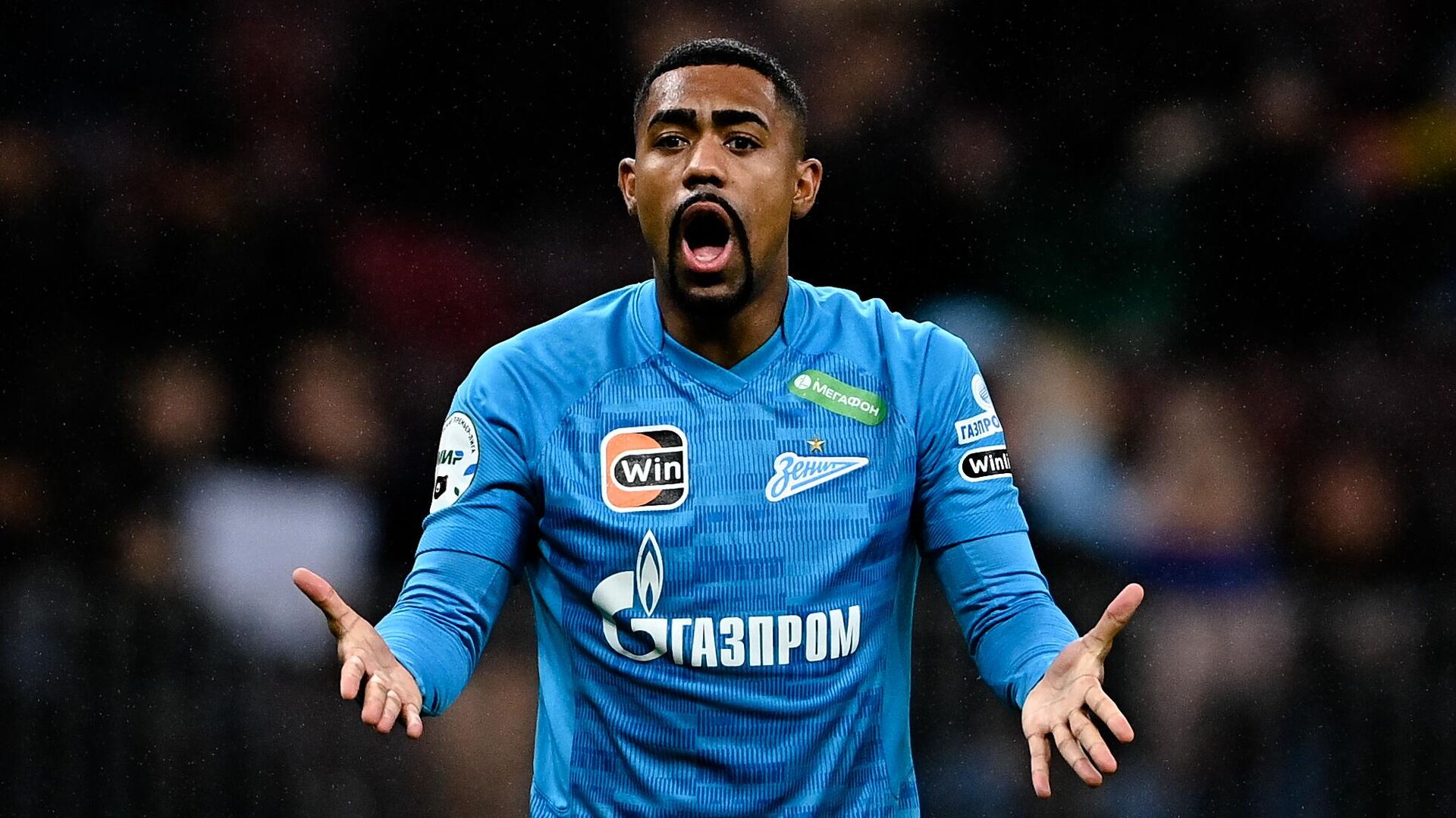 It's not in the team's interest. Why were Brazilians "Zenith" given Russian citizenship?
– Recently, a fan threw a banana at Zenit player Wendel.
– Not important. Just an idiot. There is only one fold in the brain. It's not a fan, it's an idiot.
– Malcolm and Claudinho received Russian citizenship. Why do you think they need it?
"If they feel comfortable living here, why not. They get so much money, they don't pay taxes, they are kissed in the same places. Everything is fine, wonderful life. They will never make that much money in Europe. Let them take this passport, maybe to show it to someone. This is not a problem for me.
– Does the Russian team need them?
It's not up to me to decide, I'm not a coach. Let Karpin decide.
– Many say that we do not need foreign players in the national team.
– If the Football Association gives the green light, let them figure it out themselves.
– There are opinions that Russian football players should be given way.
– What to do if these Russian football players do not exist? Maybe that's the way to go, if we're really killing football, it's getting worse every day.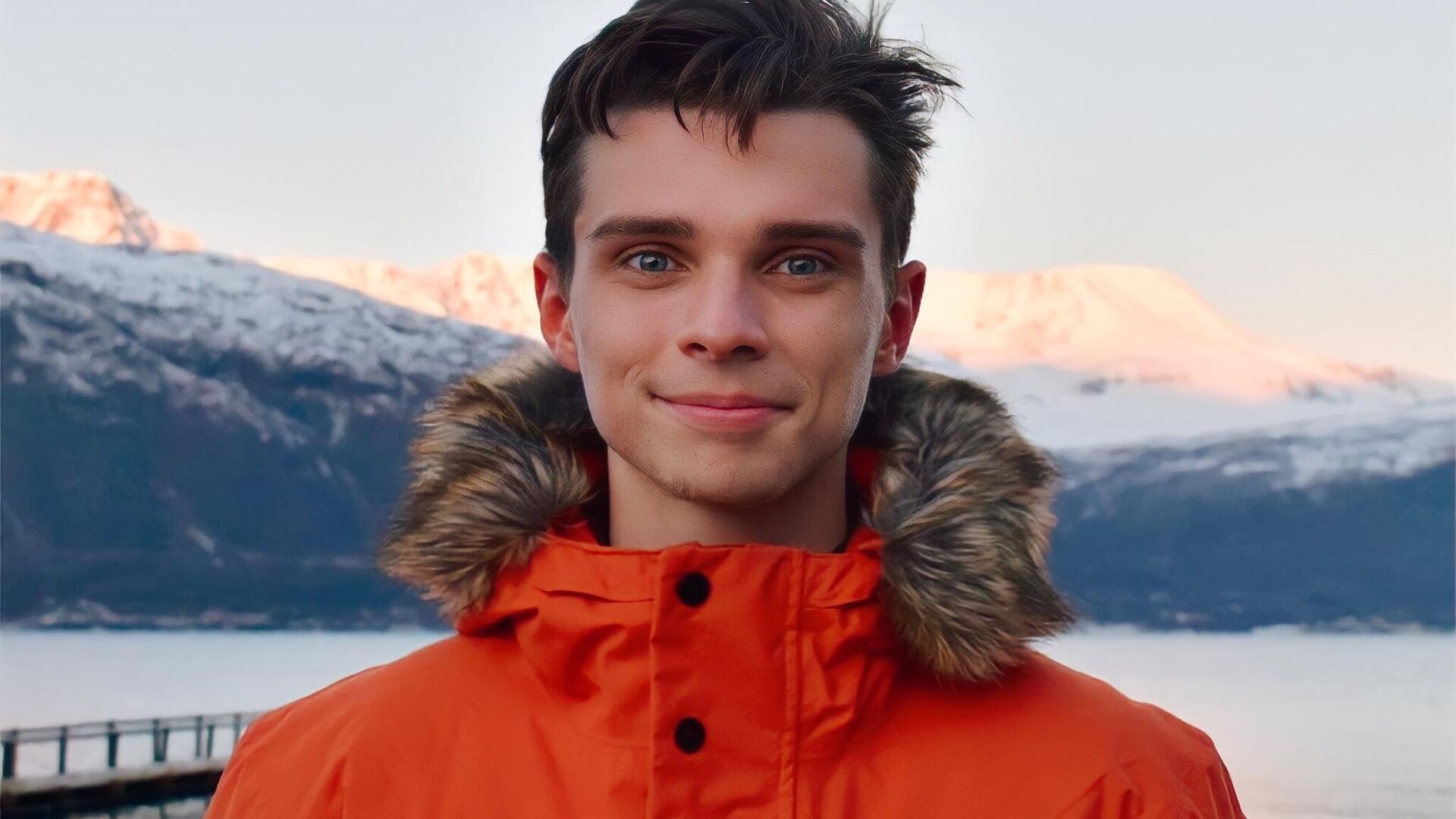 "Write threats." Russian fan – about the attack of Swiss hooligans
"Zarema and Smorodskaya begin to resent"
– Then what needs to be changed in Russian football?
– When I came in 2004, I said we are 50 years behind. There were values ​​and traditions in the Soviet Union. We ruined everything. Football people who really want to improve football, not amateurs, scammers and scammers, need to work.
– Of course, if the players do not work in the federation. I respect 95-year-old Simonyan, but he can no longer make global decisions. What kind of development can we talk about when people come to the football federation to solve puzzles or carry paper from one place to another.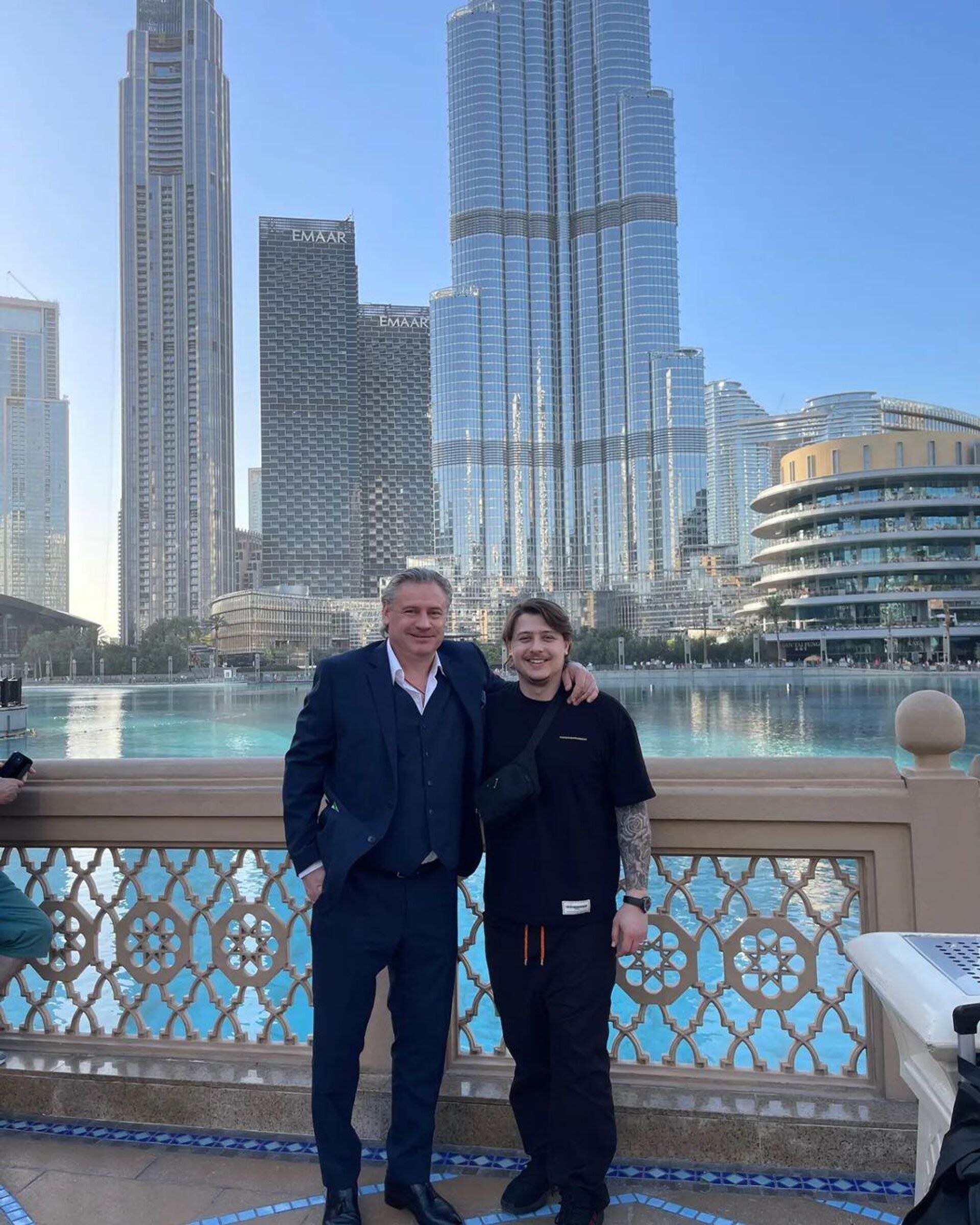 The former football player of the Russian national team Andrei Kanchelskis and his son Andrei Kanchelskis Jr. in Dubai
– Can someone who has not played football stay in a football position?
– Maybe, but he must have good advisors so that there is an understanding between him and the player. If there was 50/50 in the football federation, maybe there would be progress, otherwise we have a ratio of 99 percent non-player and 1 percent football player.
– You spoke negatively about Olga Smorodskaya and Zarema Salikhova. What do you think of women in football?
– Both Zarema and Smorodskaya begin to attack. Let me give an example from Marina Granovskaya, the former director of Chelsea. He is a manager. It doesn't mention which players should be recruited. It really does its job. I have a good attitude towards women in football but when they start talking – this player is bad, this is good, take him out, leave that – I want to ask, where are you going? You never played football, even women's football, and you started teaching people football.
Can you imagine the president of Real Madrid or Manchester United going out on the pitch and taking the trophy from the player? Isn't she (Smorodskaya) ashamed of herself? The same goes for Zarema. I have not heard any statement from Granovskaya about the result on the field, about the players and coaches. You know, when people go for a bite of bread, they get carried away and start to think that they are the smartest. If everyone does their own thing, there will be progress. Therefore, Smorodskaya did not last long (as head of Lokomotiv). Working under Abramovich (Granovskaya), the manager does not go where he is not needed.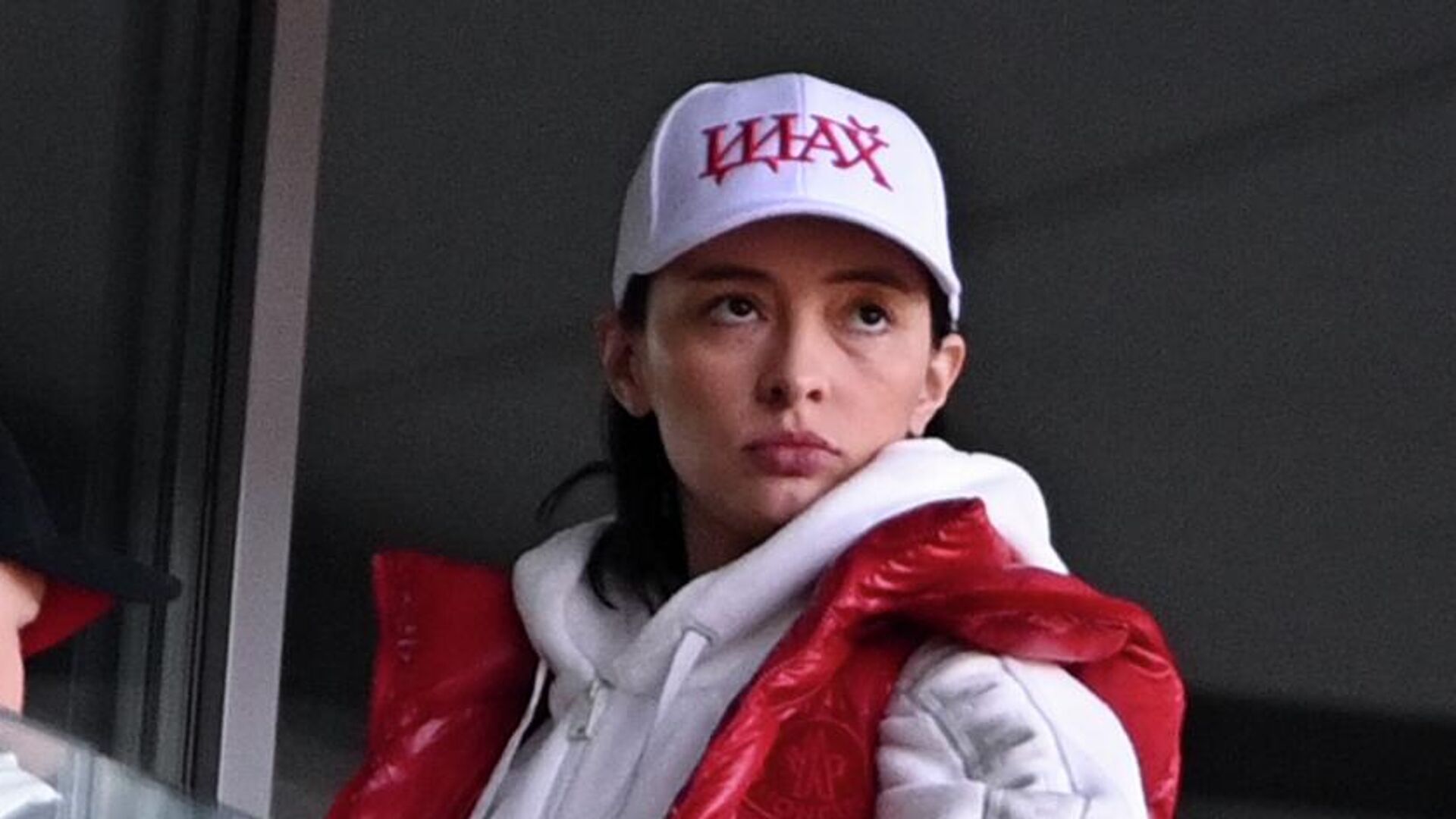 Salikhova wants to punish Smorodskaya for "escort"
– What are your plans for business now?
– I flew from Dubai, negotiations are in progress, there is communication, we are working.
— Europe and Asia. We wait. It's good that they don't refuse. I played in Saudi Arabia, I know that Arabs are a very special nation. They can never be rushed. I talked to both sheikhs and princes. I think there will be news at the end of March or in April because the championship is ending. And there are negotiations in Europe, I will not say which ones. You have to try everywhere to find a job. Offers came from Medialiga as well.
Interested in the media league?
– I've been offered to train, but I'm not interested. Let's not even talk, let them look for another candidate.
– What other offers came from Russia?
– There was no specific one.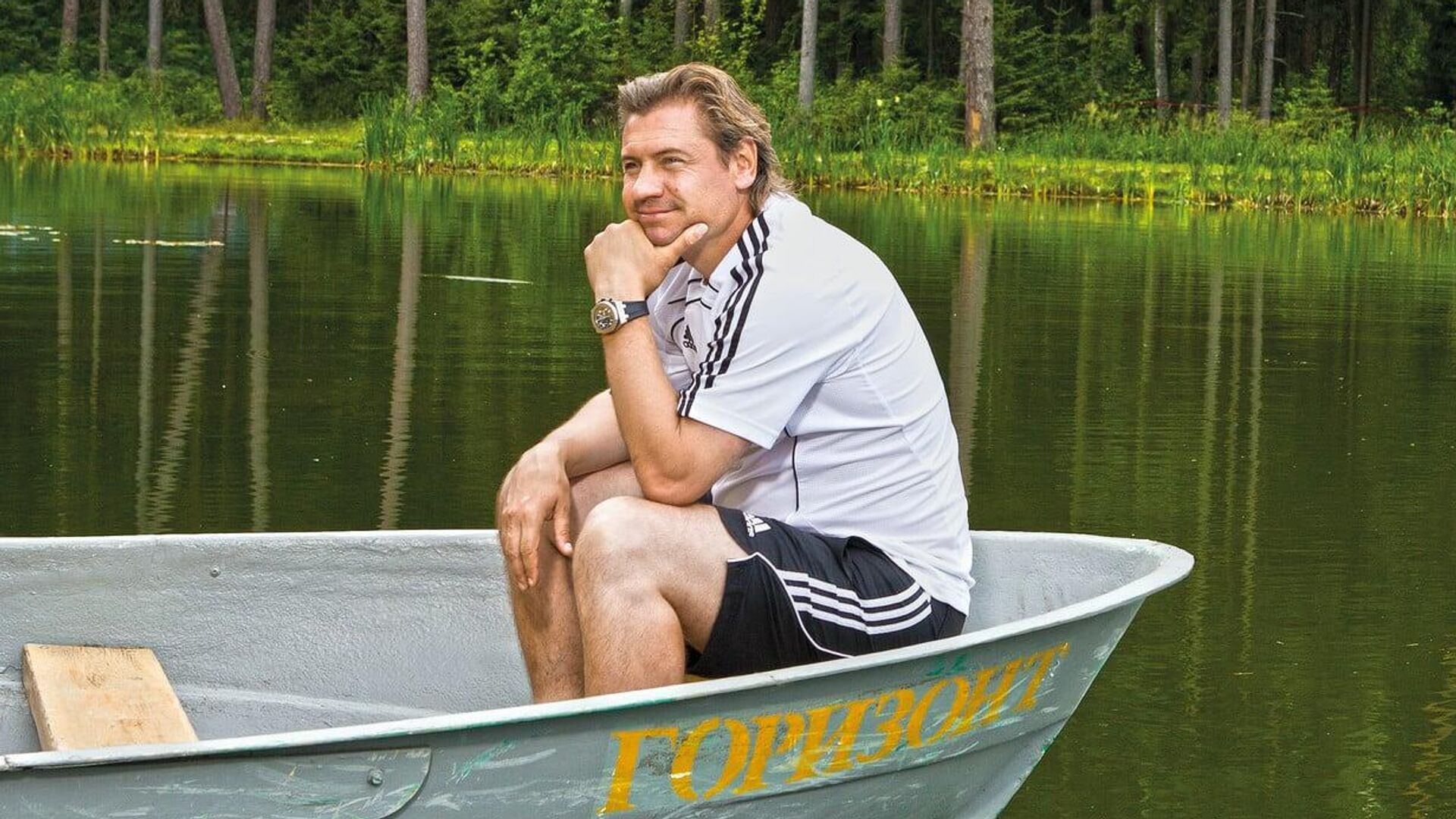 "Don't touch Stasik." Kanchelski talks about Mikhailov, cheating wife, stupid British
Source: Ria
With a passion for storytelling and reporting, I am an experienced writer and Editor with a focus on sports. As an Author at News Unrolled, I write engaging stories on the latest developments in the world of sports. My articles have been featured on numerous global media outlets and my work has been highly praised by renowned editors.