Napoli wins Italian football title for the first time since 1990
Georgian striker Khvicha Kvaratshelia made a name for himself in Russian football and set out to conquer Italy after the launch of a special military operation on the pass from Batumi over Dynamo. And he brought Napoli the first championship in 33 years.
How did he play in Russia?
Khvicha came to Russia when she was just 18 years old. Legendary coach Yuri Semin greatly appreciated him at Lokomotiv, but carefully brought him to the main team. Semin really wanted to retain his Georgian talent. According to his mentor, Kvaratskelia was also interested in staying in the Moscow club, but the management made a different decision. The young football player went to Rubin, where he played extraordinary matches from time to time.
Only a blind person could not notice that a real diamond appeared in our championship. Khvicha defeated several opponents in almost every attack, fans went to him, he was loved, although the productivity of the Georgian's actions was very weak. After a series of tricks, he may lose the ball or pass the gate. He scored ten goals in his four years in Russia and fought to survive completely in the RPL in his final season with Rubin.
And then Russia's NWO started in Ukraine, and that changed everything in Kvaratshelia's career. Khvicha decided to suspend his contract with Rubin and went on a business trip to his hometown, where he played for Dinamo Batumi until the summer. On March 30, Kazan finally terminated his contract with the Georgian striker, who on July 1, 2022 officially became the player of Italian Napoli.
Russia gave Italy a new Maradona. Who raised the future star?
Italian Champion and heir to Maradona
Who knows, if the world hadn't changed in February last year, the whole football world would have been talking about the 22-year-old new star. And then there was a fairy tale. Khvicha has already scored 12 goals for Napoli, which is more than he has scored in four seasons with Russia. Add ten assists to that and you have the best player in Serie A currently hunted by Real Madrid and other European super clubs. No one doubted that the Georgian had a great talent, but hardly anyone could have imagined that Kvaratshelia would open so quickly and brilliantly in Italy.
It was referred to as Quaradona in pre-season matches. And then it seemed like a giant leap forward. To dare to compare a young rookie to the great Diego Maradona was powerful and arrogant. However, Khvicha began to shine not only in friendly matches, but also in official matches. He fooled the best defenders of the Italian championship, making cool passes left and right. Fans of "Naples" idolized him, and the head coach of the Neapolitans, Luciano Spalletti, did not fall short of praise and was not afraid to jinx his new star.
Yesterday they all became champions of Italy for the first time in 33 years. Naples walked all night and will walk for a long time. Probably by the start of next season.
Not to be successful in the Champions League, but there was an unclosed gestalt for the future. What about Hvicha? It cost Napoli €11.5 million and now the transfer fee starts at €80 million and will definitely go up. The number of subscribers on social networks has increased tenfold.
Kvaratshelia matured, became stronger, became the leader and superstar of world football. Before the events of February 2022, the Georgian was one of the young and promising players of the Russian Championship. Sometimes life takes very interesting turns.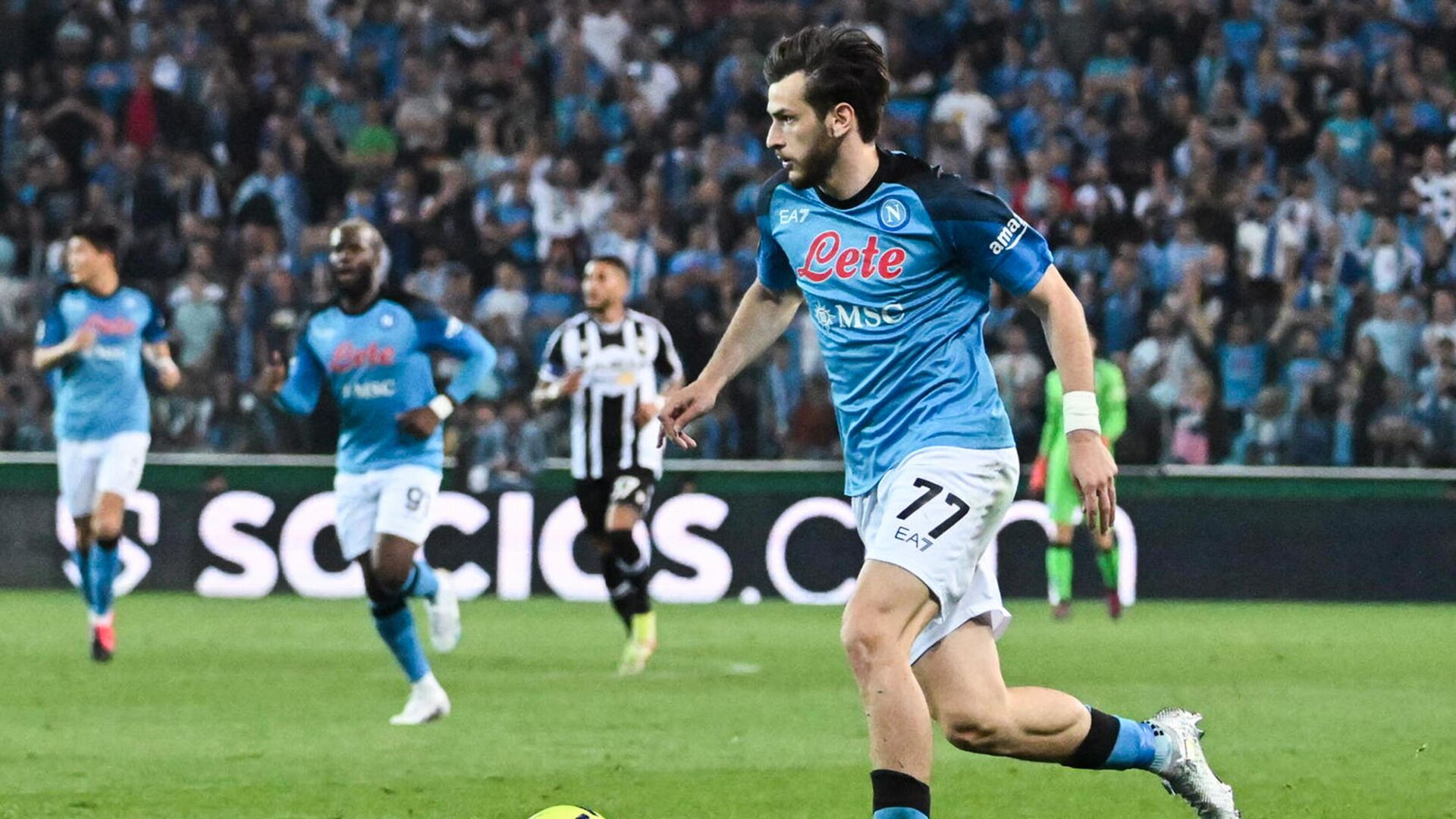 Kvaratshelia burst into tears after Napoli's victory in the Italian championship.
Source: Ria
With a passion for storytelling and reporting, I am an experienced writer and Editor with a focus on sports. As an Author at News Unrolled, I write engaging stories on the latest developments in the world of sports. My articles have been featured on numerous global media outlets and my work has been highly praised by renowned editors.