The Continental Hockey League (KHL) is losing foreign players. RIA Novosti analyzes how critical it is for foreign hockey players to exit league level and who has real problems.
It began with an aggravation on the Russian-Ukrainian border at the end of February, and in the spring and in the first days of summer news comes almost daily that one or another foreign hockey player has left. Powerful legionnaires had left Russia earlier for various reasons. Someone who played in the KHL for 5-7 years earned enough to spend the rest of their career somewhere in Switzerland or Germany like Justin Azevedo did, Linus Omark Or Nigel Dawes. Someone was ripe to play in the National Hockey League (NHL), for example Mikko Koskinen or Pavel Francouz, who faced off in this year's NHL playoff semifinals.
But these transitions were spotty. Players who left were immediately replaced by new ones. This season is different. It is difficult to attract really cool legionnaires to the KHL, and the clubs themselves are afraid to repeat the cases that happened in the playoffs. Then some players left on their own and someone suddenly got injured or obviously served number one to get their team to finish the season as soon as possible.
Omsk suffered the biggest lossPioneer". In case the head coach leaves, the Canadian Bob Hartley It was a serious blow to part with Finnish defenders Oliver Kaski and Ville Pokka, as well as Czech goalkeeper Szymon Grubets. There will be no Slovaks in the team Peter CegrikLast season, he scored 37 points (14 goals + 23 assists) in 52 league and playoff games. Only Pokka hasn't decided on a new club yet. Kaski, Grubets and Tseglarik will continue their careers in the Swiss league, which brings together many former KHL players.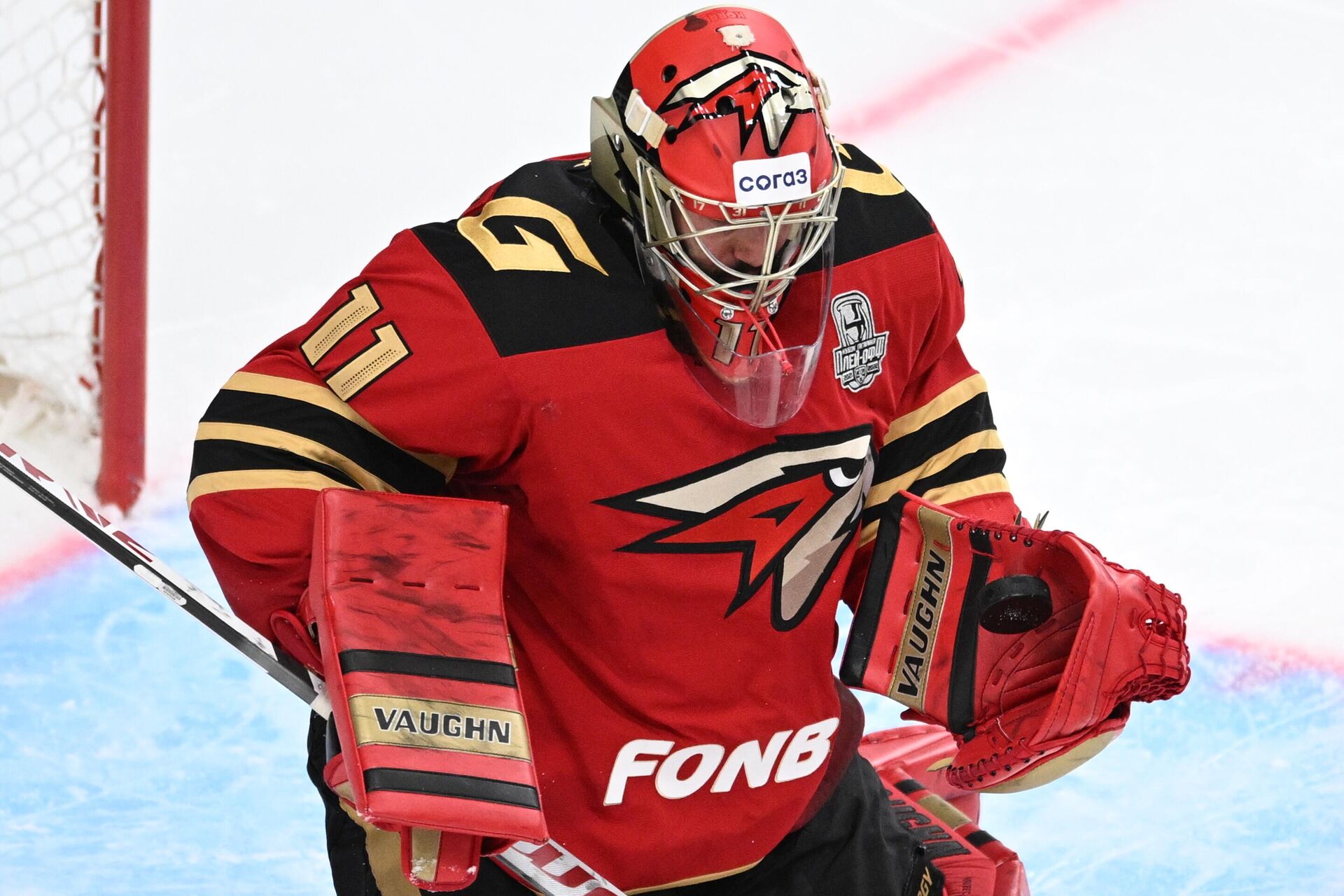 Shimon Grubets
Former CSKA players Lukas Wallmark, Claes Dahlbeck and Joakim Nordstromst. Defender of St. Petersburg SKA Mikko Lehtonenas well as the goalkeeper of Magnitogorsk "Metallurg" Juho Olkinuora. "Magnitogorsk" found a replacement Finn in the person of Canadian Eddie Pasquale, who previously played in "Locomotive", and CSKA showed that in the playoffs it can do without the Swedes. Of the three Scandinavians, only Dalbek remained on the team and helped win the Gagarin Cup. Meanwhile, "Metallurg" has resolved issues with the expansion of star legionnaires. Josh Curry, Brandon Lipsik and Philippe Maye remained in the team.
It is much more difficult to have "Tractor" and "Salavat Yulaev". Chelyabinsk residents released Czech Republic goalkeeper Roman Villa, forwards Lukas Sedlak and Tomas Giku, and the Ufa team lost three Finnish forwards Markus Granlund, Teemu Hartikainen and Sakkari Manninen. And the main goalkeeper is Juha Metsol. If the "Tractor" also retained another Finn Teemu Pulkkinen and has already bought sniper Anton Burdasov, then among the newcomers of "Salavat Yulaev" there are no players to replace the departed. Avtomobilist, another Uralic club, may not wait for Metsola, whom he appears to have signed, but his North American "gang" led by Patrice Cormier and Frenchman Stefan Da Costa will remain.
Kazan's Ak Bars are planning to start the season without a legionnaire. North American Eric Fehr, Mark Barberio and Jason Demers Steven Kaempfer, who was not renewed after the play-offs, terminated his contract with Kazan upon an offer from Detroit and became one of the offensive leaders of the team. Jordan Wheel may not have a place in the composition. Acquired Ak Bars Vadim ShipachevaAlexandra Radulov and Kirill Semenovwhile preserving his youth. It is possible that they parted with the Canadian.
SKA also lost a bit from the departure of foreigners. In the off-season, the team replaced Joonas Kemppainen, Mat Robinson, Leo Komarov, Oscar Fantenberg, Lars Johansson and Mikko Lehtonen with players with Russian passports. Nikolai Prohorkinand the scorers of Nizhny Novgorod, who had not played in the best clubs before "Torpedo"and Nizhnekamsk "Neftekhimik" Damir Zhafyarov and Marat Khairullin.
Perhaps the most difficult under the new conditions will be mid-range teams and foreigners. Big clubs looted all the cream on the market for Russian players. And the conditional "Neftekhimik", "Amur", "Spartak" or "Torpedo" cannot compensate for the loss of several high-quality and, importantly, not very expensive foreigners. AHL or the Swedish league. These teams will have to rely more on young people or look for talent. VHL. This will affect their level and competitiveness in the league, but Russian hockey can benefit from it in the future. Who knows how many new stars will be ignited in the KHL when younger players are given more chances.
The return of some legionnaires in the coming months cannot be ruled out. In October, many will be out of work following the closure of training camps in the NHL. Whether KHL clubs will want to contact them is another question.
Source: Ria
With a passion for storytelling and reporting, I am an experienced writer and Editor with a focus on sports. As an Author at News Unrolled, I write engaging stories on the latest developments in the world of sports. My articles have been featured on numerous global media outlets and my work has been highly praised by renowned editors.