In the fourth round of the Russian Premier League, 22-year-old Akhmat football player Lechi Sadulaev was already in St. Petersburg Zenit forced Dejan Lovren's experienced defender to receive a yellow card, and goalkeeper Daniil Odoevsky stopped Grozny. midfielder only at the expense of lifting. Sadulaev told RIA Novosti Sport about his game with his favorite UFC fighter, Zenit, and the support of Ramzan Kadyrov.
– Akhmat had an overwhelming game advantage in his match against Zenit. What a shame you couldn't beat the country's champion.
– It is a pity that they did not finish the opponent, they also played a half in the minority. We wanted to please the fans, but we were a bit unlucky.
– The key part of the meeting was the ejection of goalkeeper Odoevsky for a foul on you. Are you surprised that a well-deserved player like Lovren is out of business so easily? Did you know that he was slow, or did he not expect such agility from you?
– Without a doubt, Lovren is a smart and experienced player. While preparing before the match, they gave me advice, tips, said that it is not very fast and that I can run away from it.
– There was another bright moment when you effectively took the ball with your heels at the end of the first half. Was he some kind of snob? How much freedom does Andrey Talalaev give football creativity?
– Yes, Viktorovich welcomes when we show individual skills. I was also light on guts, so that's how I got the ball. Right, followed by a foul warning. I played there carelessly.
– You are recognized as the best player of the meeting. How did the team congratulate, what did Talalaev or maybe the head of the club say?
— The club president and the whole team congratulated me. They supported me and made parting promises so that I wouldn't slow down and continue playing the same way.
– How does the president of the republic support the team and especially you?
– I personally know Ramzan Akhmatovich. Always asking and supporting. Not just me, all the players. Sometimes he comes to practice. His support and interest motivates us a lot.
– Did "Zenith" surprise something? Did you feel like you were playing against a champion? Are Brazilians affected? Your style of play is very similar to them.
– Of course, it's interesting to play against Zenit. They were champions several times in a row and we were in the mood to fight for points. As for the Brazilian "Zenith", I've always been interested in following them. Their game is impressive, that's a fact.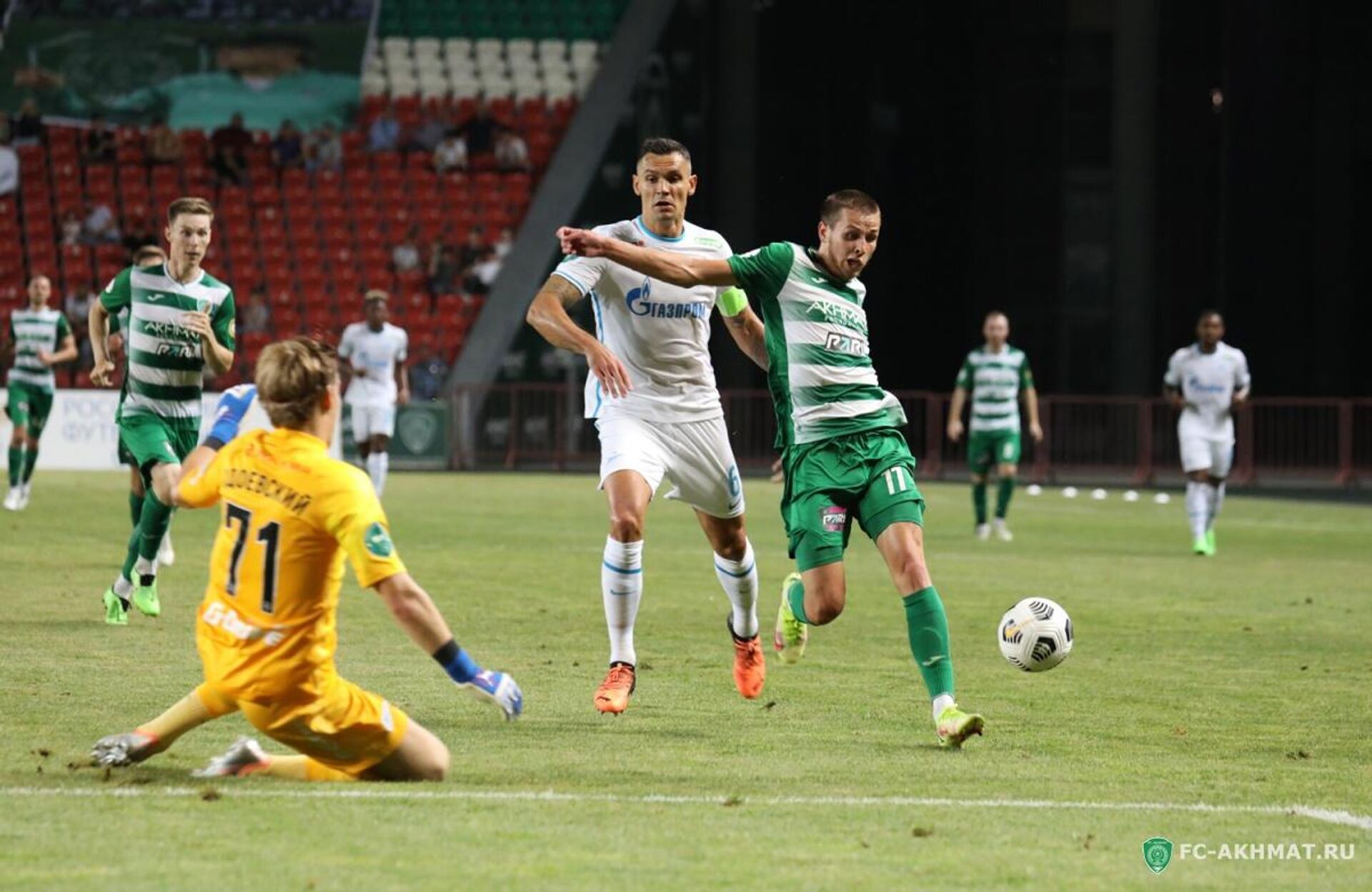 Akhmat football player Lechi Sadulaev (right)
– How do you generally evaluate the start of the season for Akhmat – 5 points in four rounds, 9th place? What challenges does the team face in the tournament plan?
– I think we started well, sometimes we were not lucky in practice. They scored points in their matches with Spartak and Zenit, which is good. Our goal this season is to be at the top. The higher the better.
– You got number 11 before the season started. Why was it chosen?
– I had the number 11 when I was still at the Ramzan football academy. I played under this number in all youth competitions. When the opportunity presented itself, I gladly accepted.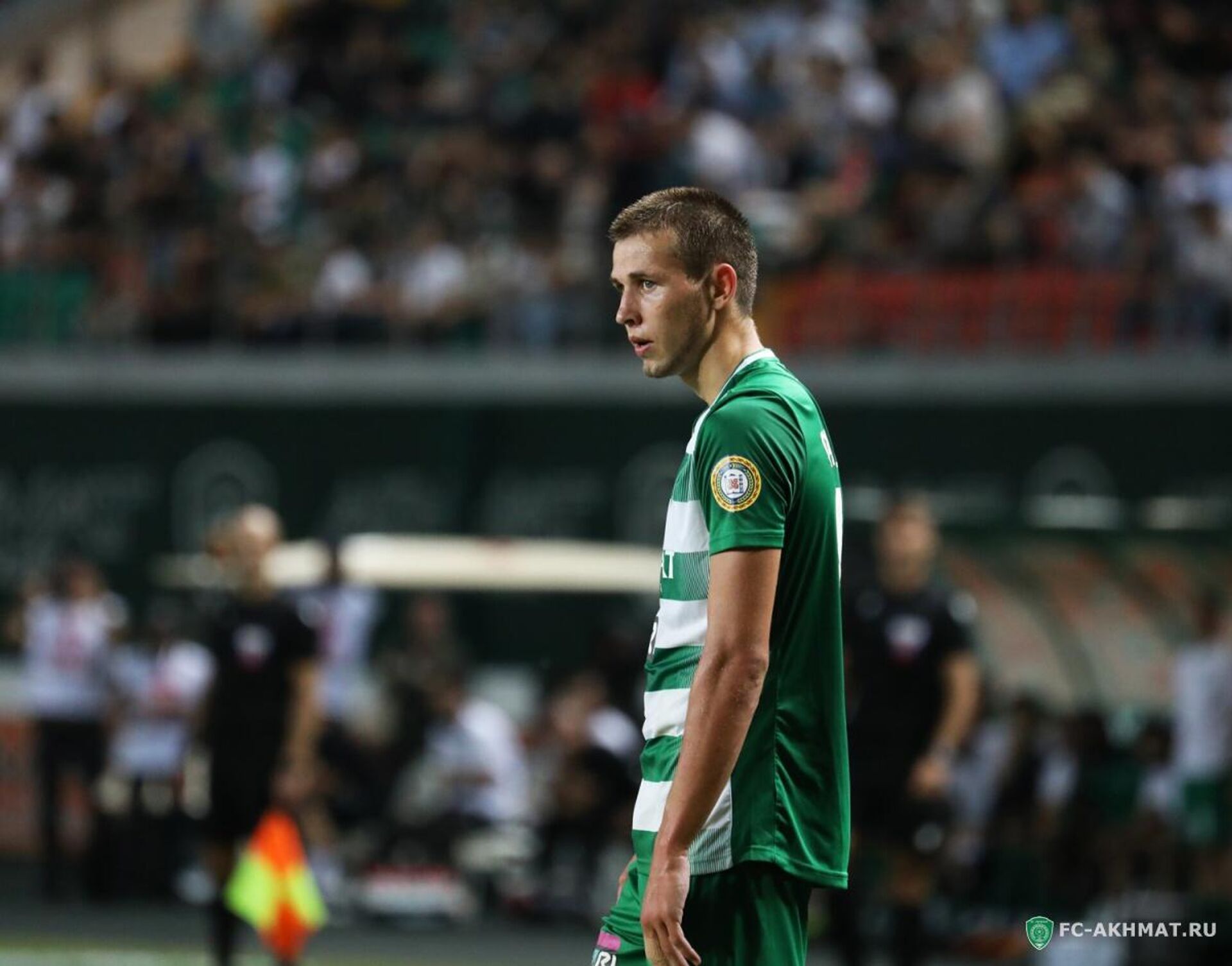 Akhmat football player Lechi Sadulaev
– You are advancing rapidly under the leadership of Talalaev. What has it given you in terms of development? Does he do individual interviews?
– I think the most important thing not only for me, but for all athletes is the trust of the coach. It is important for Andrei Viktorovich that the players hear and assimilate their requirements. He doesn't scold for mistakes in training, he says make mistakes, that's what training is for. But try to learn as much as possible. Of course, there are individual conversations. It tells you how to play against a certain opponent at certain moments.
– The match with Zenit is your 50th anniversary. How would you rate this turning point?
– It's too early to make an assessment. I think this season should be the first full season for me. I am waiting to prove myself, to benefit the team. We have a great team, good players. I think we have to do exactly good things this season.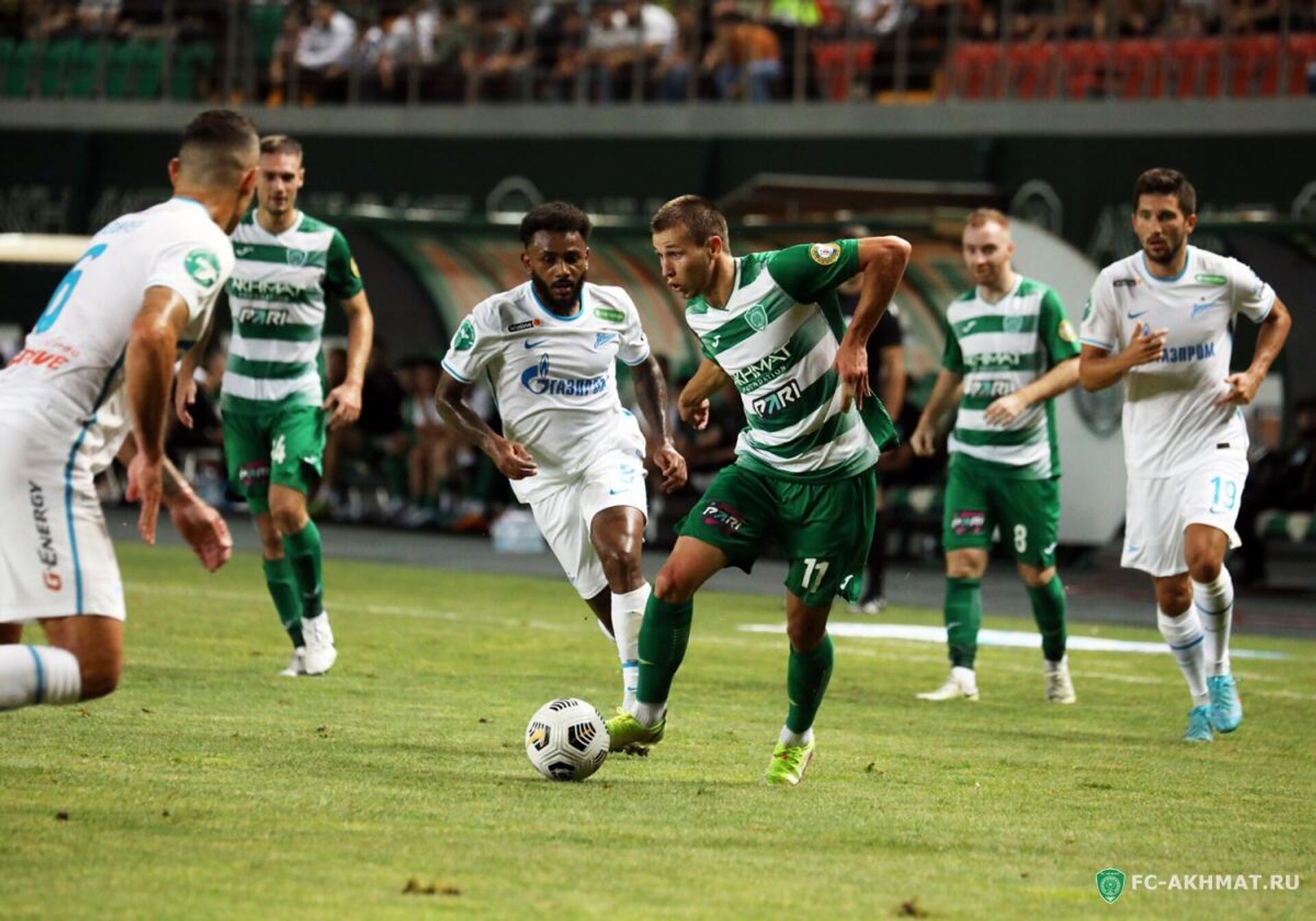 Akhmat football player Lechi Sadulaev (right)
– Alexander Troshechkin recently said that you impressed him with your dribbling and technique, he compared you to Thierry Henry. Is this a good comparison? Which of the world stars do you like the most? Who is your favorite left footed player?
– Of course, it is very beautiful when compared to such players. I always watch Ronaldinho dribbling videos. I know many left-footed players with excellent technique. Who loves more? Let it be Messi (smiles).
– According to Transfermarkt, your contract with the club expires at the end of the season. Do you already have plans for the future? Are there any extension negotiations?
It has old information. I signed a three-year long-term contract with the club before the season started.
– Are you waiting for an invitation from Valery Karpin to the September meeting of the national team? Maybe there was already communication with him or one of the assistants?
No, there was no communication with anyone. Of course, like every football player, I dream of playing in the national team. I will do anything to fight my game and play for the national team.
What other sports are you interested in? For example, do you follow MMA? Maybe you're rooting for someone in particular?
Yes, I watch UFC fights. I like many fighters and my favorite is Khamzat Chimaev.
Source: Ria
With a passion for storytelling and reporting, I am an experienced writer and Editor with a focus on sports. As an Author at News Unrolled, I write engaging stories on the latest developments in the world of sports. My articles have been featured on numerous global media outlets and my work has been highly praised by renowned editors.