He survived the horrors of the bloody breakup of Yugoslavia and grew up in South America. I did not wait for a call to the national team of my native Serbia and dragged Canada to the World Cup in Qatar. Milan Boryan is a football player with a difficult fate, who has gone through a difficult road to victory.
Knin is an ordinary town in Croatia. Before the Yugoslav wars began, about 90 percent of its population consisted of ethnic Serbs. In the difficult 90s, Knin found bloody days: Croatian troops organized purges several times.
After the key operation of the war in Croatia, called the Patriotic War, and the next massacre of Boshko and Miryan, the Boryans could not stand it and fled to Belgrade. Hastily, collecting documents and clothes for Milan's son, the family left their hometown. Already at the age of eight, the boy understood that it is impossible to stay in Knin if you want to survive. It just didn't get easier in Serbia. Parents were not at home 23 hours a day.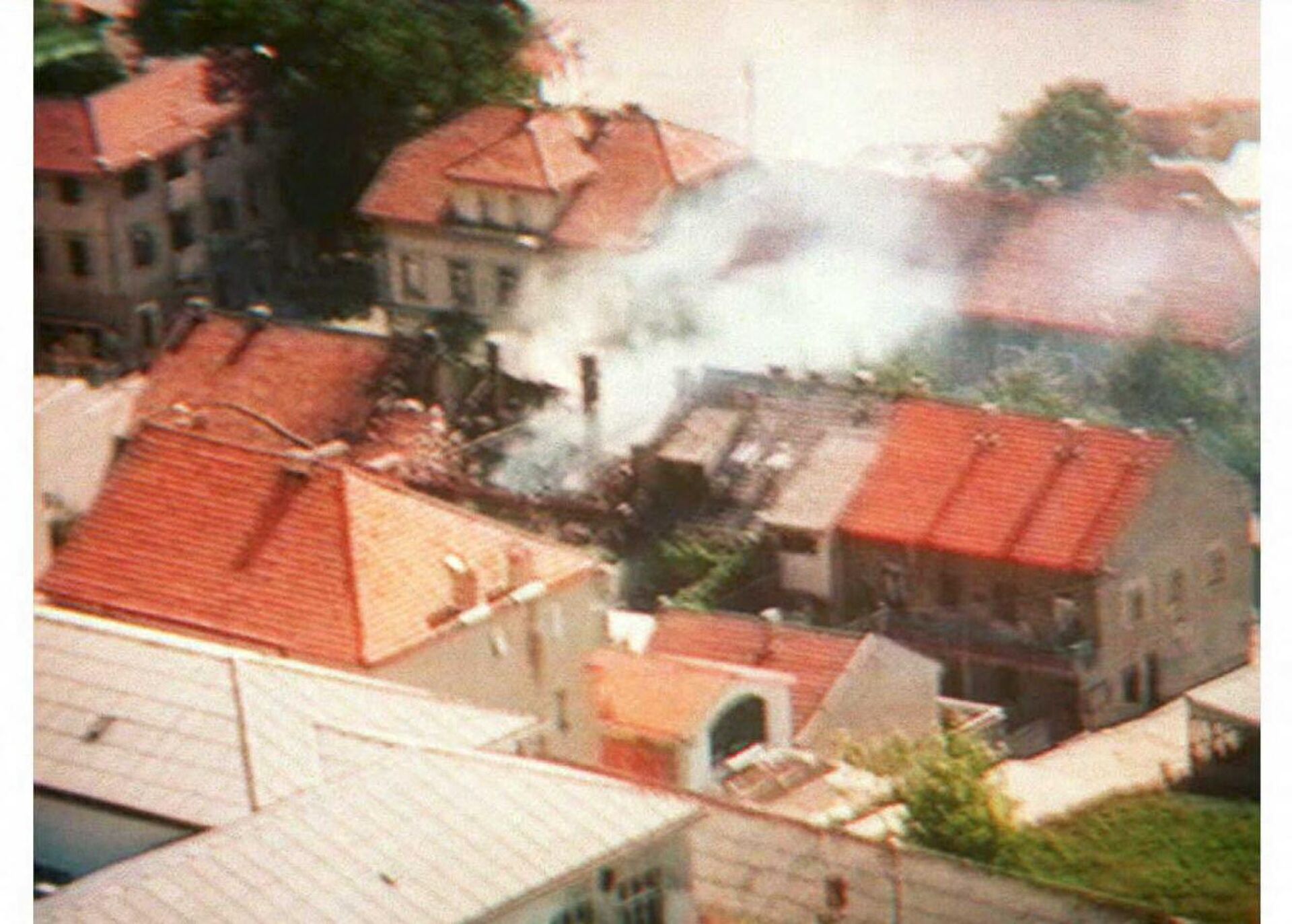 Milan started playing football until late in the garden to save the loneliness from waiting for mom and dad. Even in Knin, the boy was lost in the "box" for hours and saved his team on a ribbon.
One day, a gardener called the boy to a training session in the Radnichki club section. Milan returned home with a big smile on his face: the coach picked him up. The news delighted the parents: Mirjana was happy that Milan did not hang out with bad teenagers, and Boshko believed that her son would play in the Red Star, where all Knin took root.
One day, 15-year-old Milan returned from another training session. Slamming the door behind her, she found her excited parents in the kitchen:
"Milan," Miryana began quietly but firmly. We are leaving Serbia.
Boshko tried to maintain a cheerful mood:
— Son, we're going to Canada! We will live there happily!
Mom, Dad, why? Milan shouted after a short pause. – No football there and it's very cold!
"It's tough here," my mother said. We want change. You are coming with us. We will not leave you alone in Belgrade.
Milan looked at his father with a pleading look, but he gently patted his son's head:
"We will surely succeed. You will become a football player. I believe in you.
A year later, Milan somehow got used to the new country. Problems with the English hampered communication, but the help of Serbian immigrants was significant. He started playing for Milan Mount Hamilton and helped the team to victory. After one of the matches, a man from somewhere in South America approached the young man.
Hello Milan! the foreigner greeted Milan with a Latin American accent. – I'm a scout of the Boca Juniors academy. I've been following you for a few games, you're so good. We would like to invite you to watch.
After several hours of emotional conversation, Milan convinced his parents to let him go to Argentina.
"After the war in Yugoslavia, I will not be afraid of anything! And I will be in touch! This is a great chance!" Milan convinced his family.
Boshko and Mirjana surrendered. In distant Argentina, there really were more chances to get into football.
The period in Buenos Aires became a springboard for Boryan. "Boca" prepared a teenager to adult level. However, the club still has not renewed the contract. Boryan's disappointment was such that the newly minted goalkeeper after a while moved to the River Plate camp, the main rival of the Yellow-Blues.
But Milan also did not take root in the new club. The goalkeeper for the youth team tournaments has been announced. The professional-grade debut took place at Quilmes.
All the time in South America, Boryan did not give up hope of playing for his native Zvezda. In 2017, his dream came true. The road to Marakana was thorny: the goalkeeper changed clubs in Romania, Turkey, Bulgaria and his native Serbia.
"My dream has come true," Milan said happily in his native language in a club interview. "In my local Knin everyone was supporting the Reds and Whites. I believed that sooner or later I would wear a club jersey."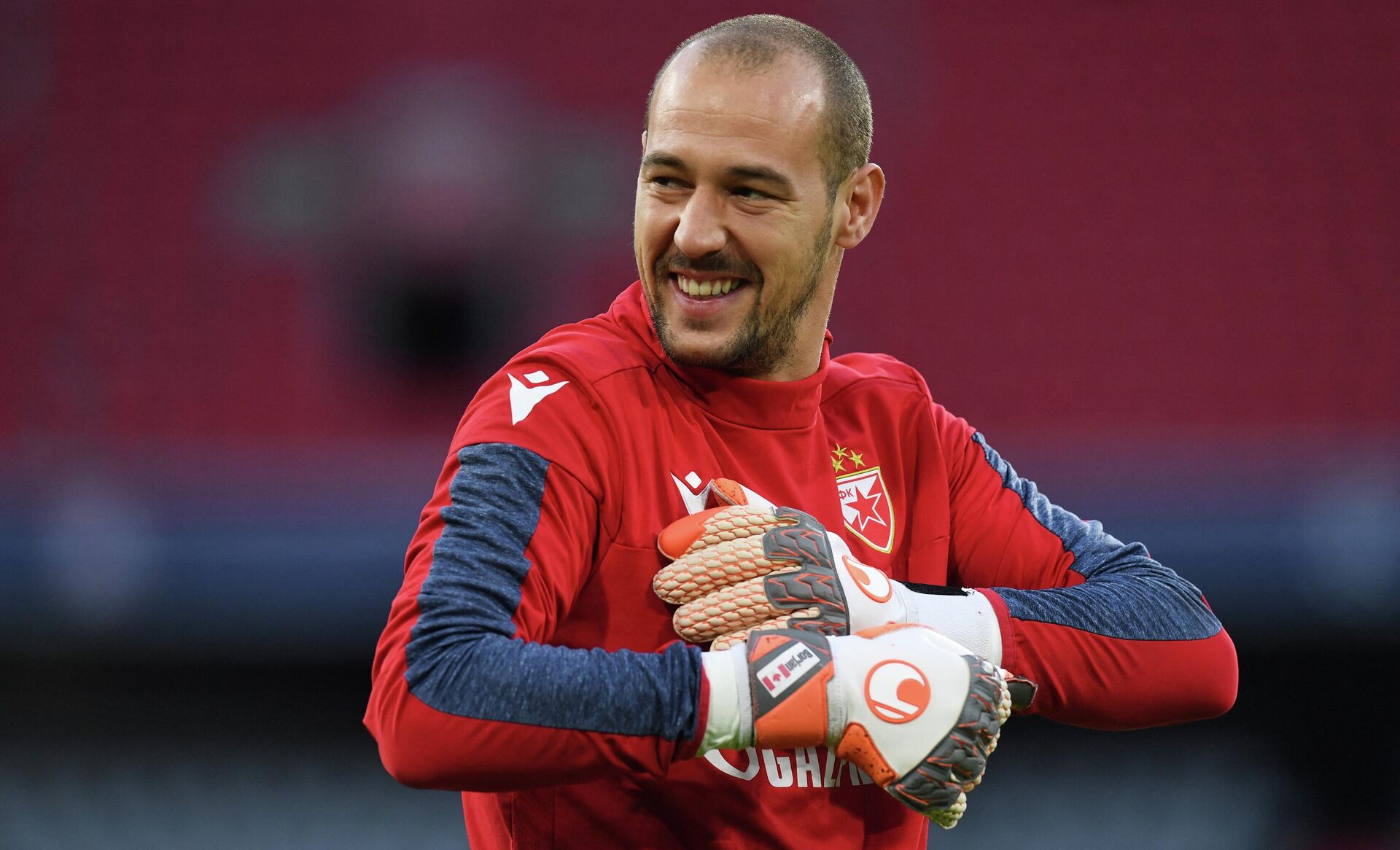 Boryan has been defending the doors of "red-white" to this day. He made a lot of noise with the team in the Champions League in 2018. Boryan's saves helped Crvena beat Liverpool and draw with Napoli and PSG. Fans and experts in Serbia could only regret one thing: Milan decided to play for the Canadian team at the beginning of the last decade.
"It's important for me to play for Canada," Boryan told The Globe and Mail in 2012. "The country helped my family when we were going through hard times in Serbia. I express my gratitude for giving this country a chance to live."
And the leader of the "Crvena" is unlikely to regret his choice. Canada qualified for the World Cup for the first time in a long time. And in November-December Boryan wants to say his heavy word. There he is waiting for a match with Croatia in the group stage.
However, Boryan long ago let go of his impotent anger about the difficult years of his childhood.
"I have Croatian friends, we get along very well. – The goalkeeper said in an interview with index.hr. – I will not feel hostility when I go out on the field. On the contrary, I believe that all nations can live in harmony. No matter what life is."
Source: Ria
With a passion for storytelling and reporting, I am an experienced writer and Editor with a focus on sports. As an Author at News Unrolled, I write engaging stories on the latest developments in the world of sports. My articles have been featured on numerous global media outlets and my work has been highly praised by renowned editors.