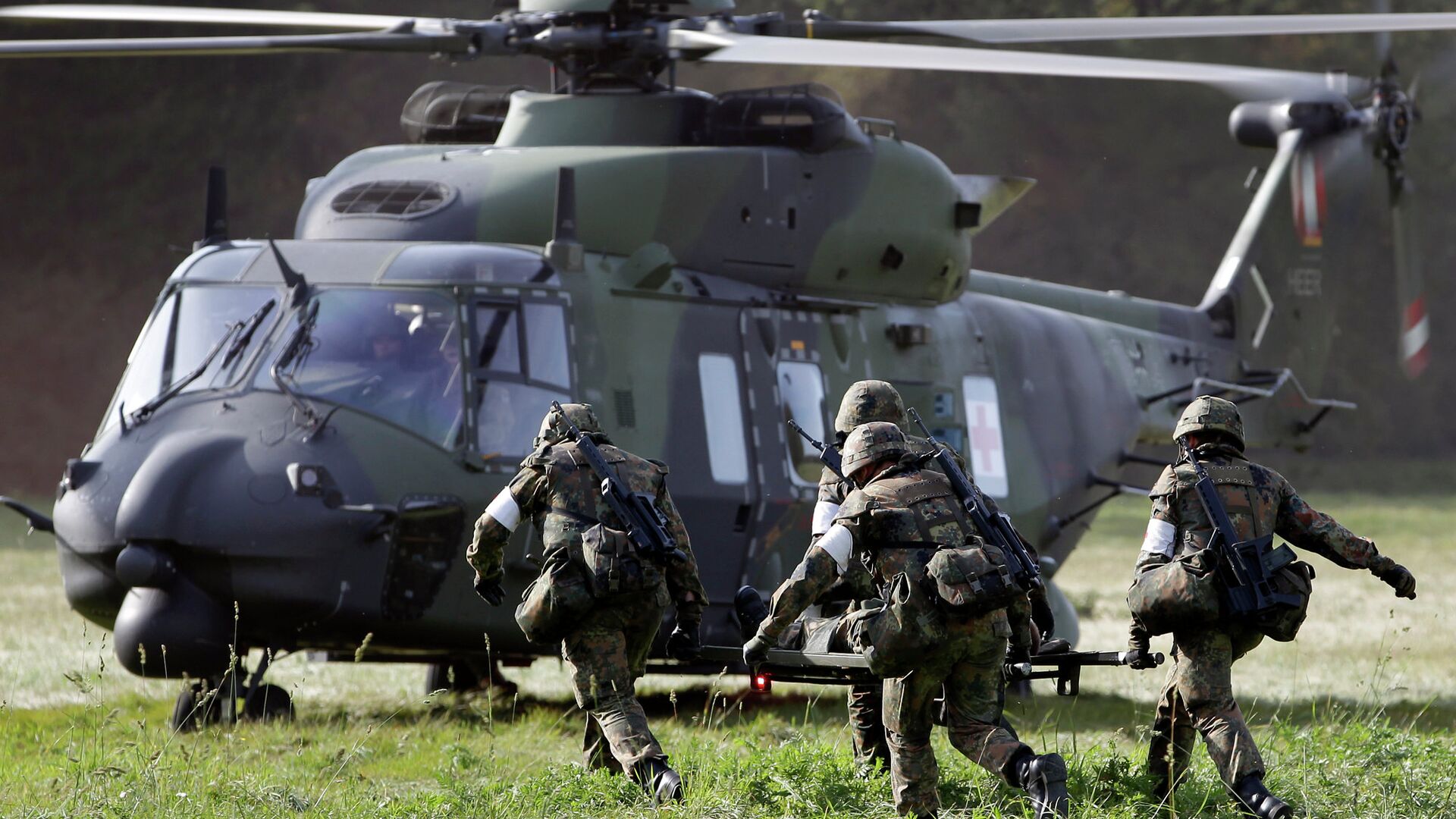 MOSCOW, September 18 – RIA Novosti, Andrey Kots. Germany will give more weapons to Kiev. According to media reports, we are talking about heavily armored vehicles. The Olaf Scholz government is being pressured by Washington on this issue. About their promise to Ukraine – in the material of RIA Novosti.
Pressure on the chancellor
Encouraged by the success of Ukraine's counterattack in the Kharkov region, officials of NATO countries are promising to increase military aid. German Foreign Minister Annalena Berbock urged the government and its alliance allies to supply tanks and heavily armored vehicles to Kiev. According to him, this cannot be postponed, as "Ukraine is at a turning point in the military campaign."
But the same Burbock complained at the end of August about the insufficient stocks of military equipment in the Bundeswehr. He said there was a shortage for a number of types of weapons shipped to Ukraine. And in general, Berlin was not keen on helping Kiev. German journalists wrote that the Ukrainian authorities have repeatedly asked the German government to add weapons since June, but to no avail.
Now everything is different. The German newspaper Bild reported that a large part of the government favored the transfer of additional weapons to the Ukrainian allies, including Leopard 1 and Leopard 2 tanks, Marder infantry fighting vehicles and Fuchs armored personnel carriers. Olaf Scholz's cabinet is actively pushing across the ocean for this. The US State Department sent a message to the German Foreign Ministry stating that Washington would "welcome such deliveries."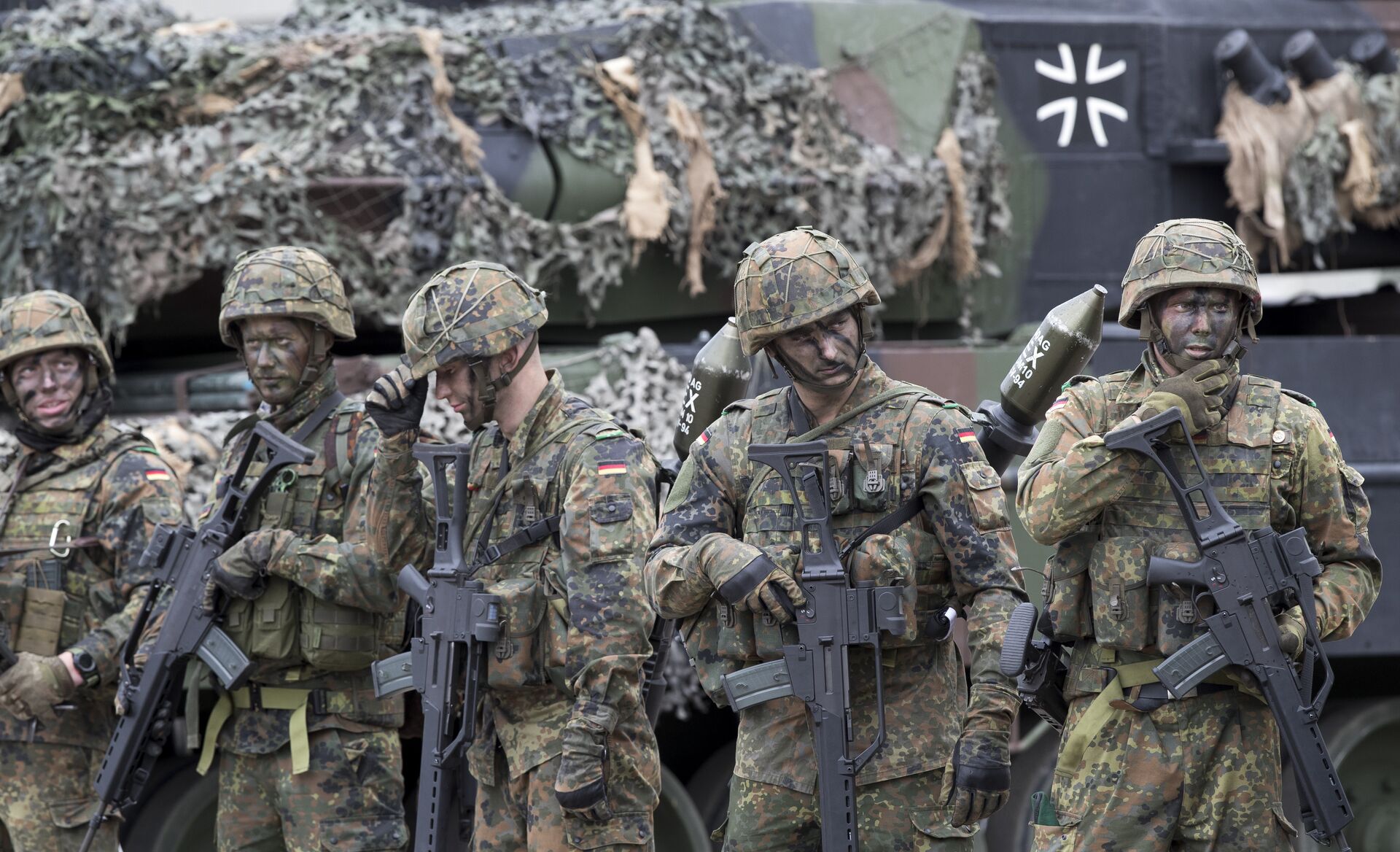 Bundeswehr soldiers
But no decision has been made yet. Citing its own sources, Politico writes that Scholz complained to Putin about the pressure from Washington in a recent meeting.
But analysts doubt that Germany will offer modern examples.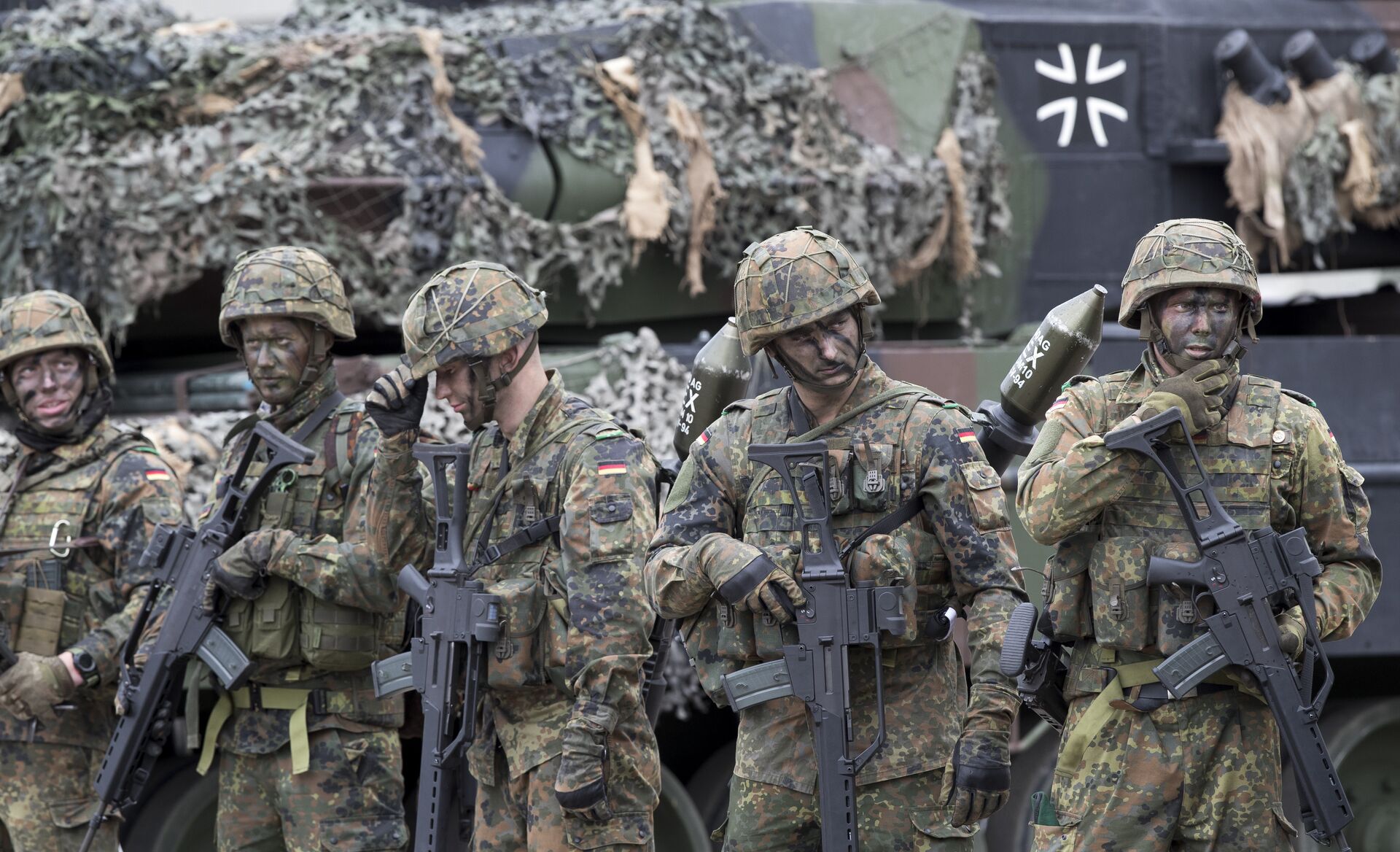 German soldiers of the Bundeswehr
"Berlin knows how to count money and understands that this whole situation is extremely unprofitable for them," says military expert Alexei Leonkov. "What they can share without harming themselves is already in Ukraine. Chancellor, we need ourselves first of all. No one will give the new equipment that comes off the assembly line. Your own shirt is closer to the body. "
crusader tanks
On the other hand, it is possible for the Allies to put pressure on Scholz. What can Germany give to Ukraine? The first is the Leopard 1 main battle tanks. A few months ago they promised to send about a hundred of these vehicles in Berlin, but so far they have not done so.
These are the first nominees for gifts to the Armed Forces of Ukraine, as they hang like a dead weight in the German military budget. "Leopards" were finally decommissioned in 2010, storage costs are quite low.
Tanks are considered obsolete. The armor penetration of their 105-millimeter guns is not enough to effectively fight modern variants of the T-72, T-80 and T-90. But the A5 modification machines are equipped with night vision devices and thermal cameras, as well as a fairly good fire control system. They can be useful to the Armed Forces of Ukraine when conducting an ambush battle. More than a dozen states are still armed with such tanks.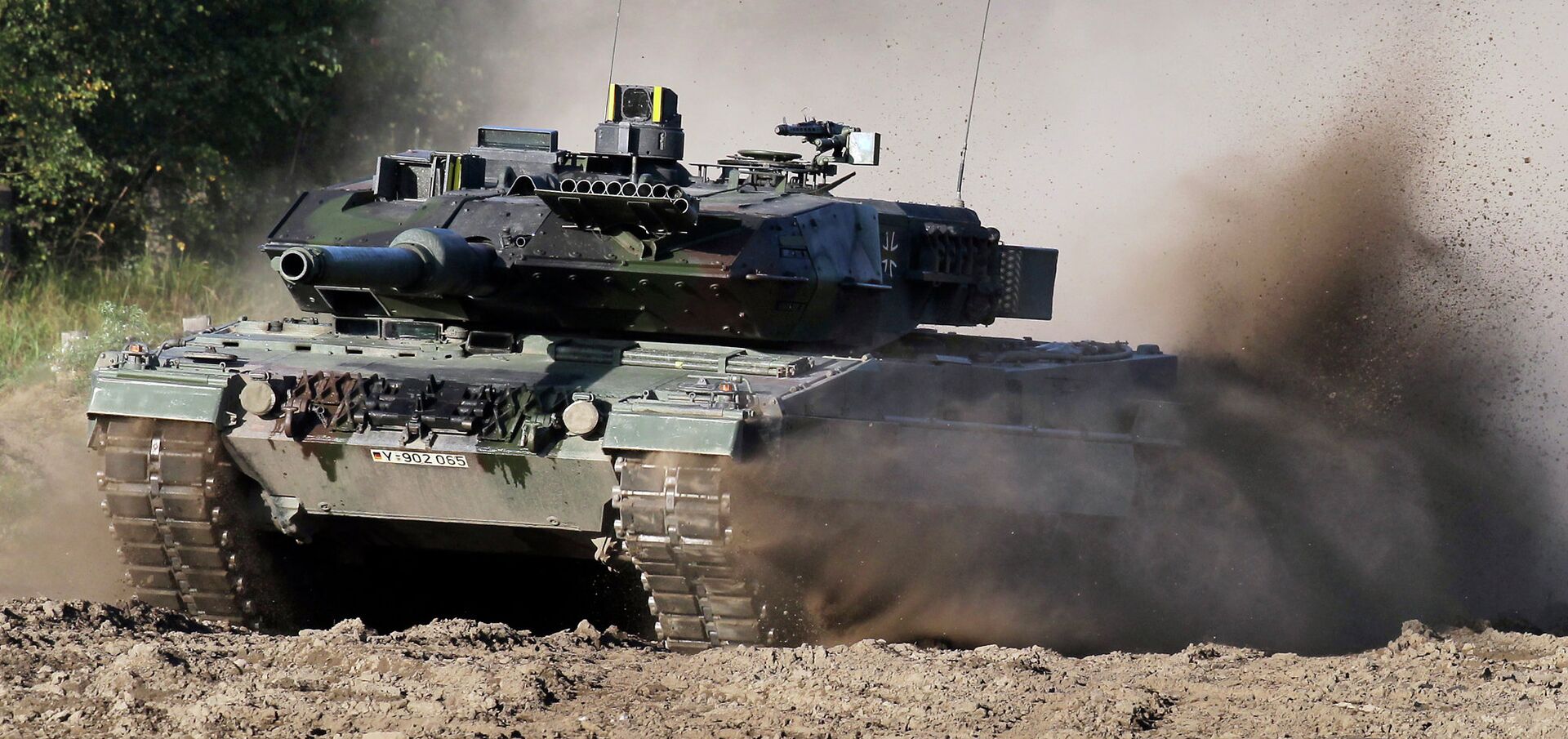 German tank Leopard 2
Leopard 2 main battle tanks are very modern and very dangerous. The latest modification of the A7 has excellent armor, an effective fire control system, long-range sights and good driving performance. However, there are only 225-second Leopards in the German tank fleet, of which the A7 is less than 20.
If Berlin decides to send heavy armored vehicles to Ukraine, it will definitely stop at the A4 modification. There are about 80 vehicles of this type in army warehouses. This is the most common Leopard 2 variety in the world.
Entering service in the mid-1980s, the tank was intended to fight the Soviet T-64, T-72 and T-80. Still a tough opponent on the battlefield.
Protect the infantry
The aid package may also include armored vehicles for infantry. In the arsenal of the Bundeswehr there are about 380 Marder infantry fighting vehicles in service since 1970. Gradually these are being replaced by the new Puma.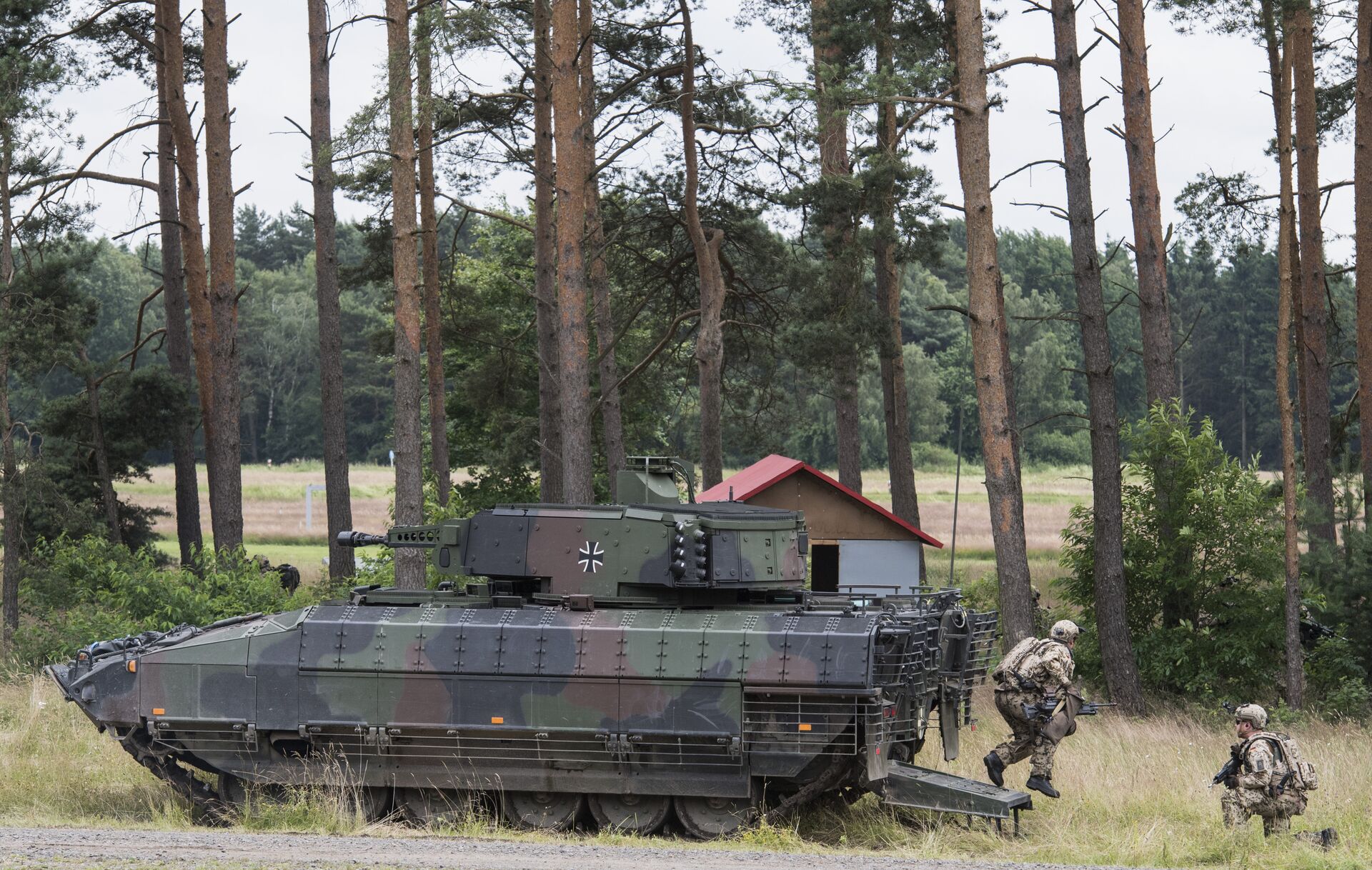 German armored fighting vehicle Puma
The Marder is one of the most successful machines of the Western design school of the second half of the 20th century. At the time of its adoption, the BMP was superior to other NATO countries in terms of protection against competitors. Its main feature is high speed. This allows you to work with tanks as part of an assault group. However, Marder's armament is rather modest: 20 mm automatic cannon, two 7.62 mm machine guns and an anti-tank system "Milan".
There are Fuchs armored personnel carriers, which have been in service since 1979 to distract infantry from combat. The Bundeswehr has about 360 vehicles of this type in various modifications. They were actively used in Afghanistan and proved to be reliable and unpretentious equipment. The armored personnel carrier takes ten paratroopers, the cruising range on the highway is up to 800 kilometers.
It is not yet clear whether Fuchs will appear in the Donbass steppes along with other heavy equipment. It is quite possible that the Germans limited themselves to the promises that Berlin was repeatedly criticized in both Kiev and Washington.
Also read:
Pentagon signs contract to supply 1800 Javelin systems to Ukraine
US reports crisis in arms supply to Ukraine
The Ministry of Foreign Affairs of Kyrgyzstan presented a protest note to the representatives of Tajikistan.
Map of the special operation of the Russian Armed Forces in Ukraine dated 16.09.2022
Source: Ria
With a passion for storytelling and reporting, I am an experienced writer and Editor with a focus on sports. As an Author at News Unrolled, I write engaging stories on the latest developments in the world of sports. My articles have been featured on numerous global media outlets and my work has been highly praised by renowned editors.