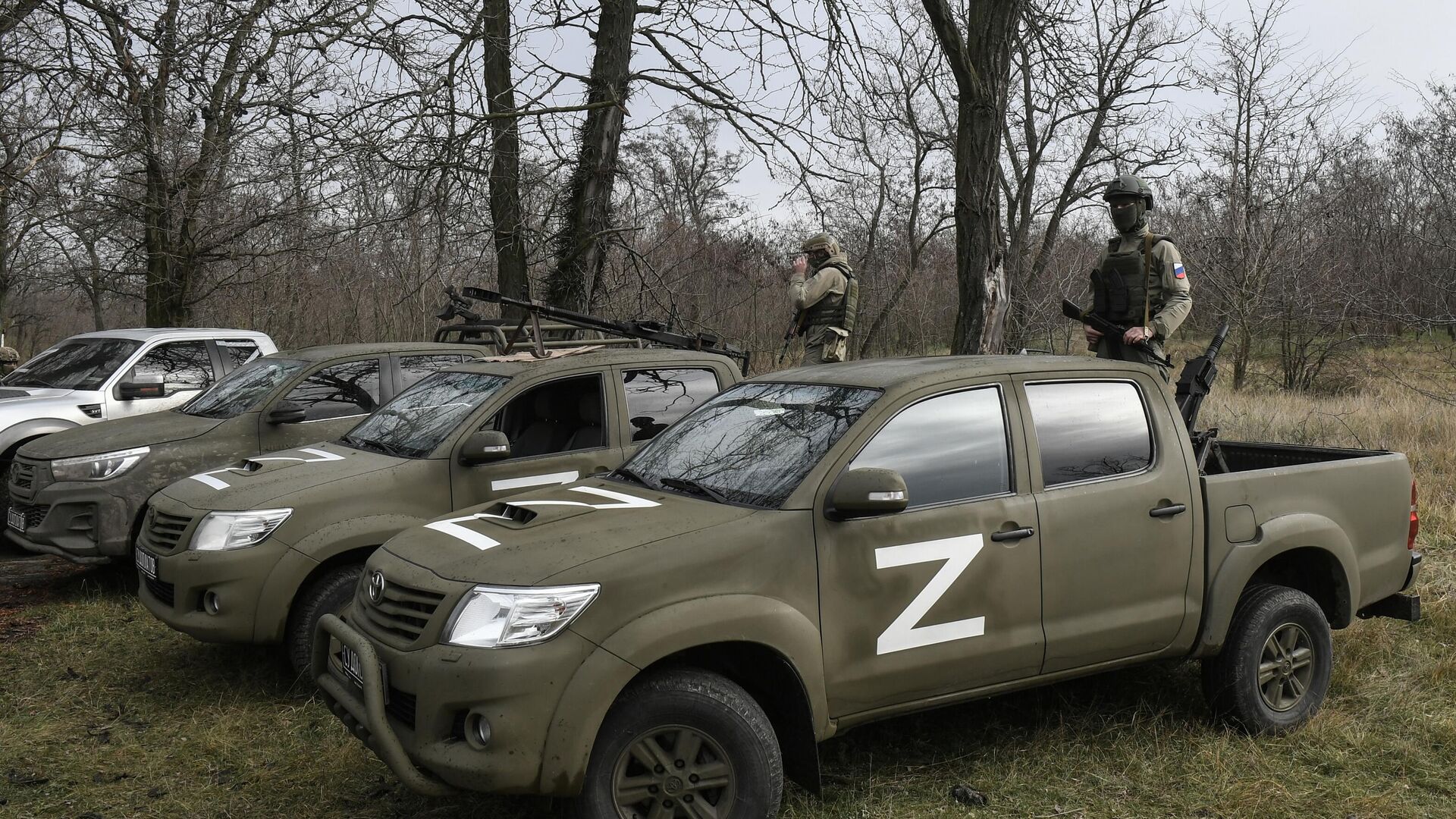 Soldiers of the volunteer battalion named after Sudoplatov in the Zaporozhye region. archive photo
Foreign Minister Lavrov: Russia is minimizing the consequences of the NWO on the population of Ukraine
MOSCOW, December 1 – RIA Novosti. Russian Foreign Minister Sergey Lavrov said that from the very beginning, Russia's special military operation in Ukraine was carried out in a way that minimizes the negative consequences on the civilian population and civilian infrastructure, this was noted, among other things, by experts from NATO countries.
At a news conference on Thursday, a Western journalist asked the minister how promises to protect the Russian-speaking population in Ukraine relate to attacks on infrastructure, including in regions that are part of the Russian Federation under Russian law. .
In response, the head of the Russian Foreign Ministry said, "The city of Stalingrad was our territory, and there we defeated the Germans – and beat them so much that they fled from there."
"You know, our Department of Defense and military experts – and military experts not only from Russia, but also from American and other NATO countries – point out that from the very beginning our military operation was conducted in a mode of minimizing any negative consequences for the civilian population and civilian infrastructure," he added. .
"The infrastructure that is currently under attack – they are talking about it, there is no secret here – is the infrastructure that provides the combat potential of the Ukrainian armed forces, the nationalist battalions. The attacks are carried out with precision weapons, energy facilities. also disabled people…" Lavrov explained.
The Russian Federation launched a military operation in Ukraine on February 24. President Vladimir Putin described his goal as "protecting people who have been subjected to eight years of bullying and genocide by the Kiev regime." For this, according to him, it is planned to "disarm and demilitarize Ukraine" so that all war criminals responsible for "bloody crimes against civilians" in Donbass are brought to justice.
From 23 to 27 September, referendums were held in the DPR, LPR, Kherson and Zaporozhye regions, with the vast majority of voters in favor of joining Russia. On September 30, the President of the Russian Federation and the heads of these regions signed agreements on the admission of new territories to Russia.
Source: Ria
I'm Harold O'Connor and I work as an author and editor for News Unrolled, a news website dedicated to delivering the latest world events. With my in-depth research skills, passion for news writing, and keen eye for detail, I strive to provide readers with accurate information on current affairs from around the globe.