Photo of Macron and Biden with ice cream became the subject of jokes and discontent on social networks
WASHINGTON, December 1 – RIA Novosti. The photo of the Presidents of the USA and France, Joe Biden and Emmanuel Macron, in which the leaders of the two countries were caught with ice cream, became a joke on social networks and raised questions from users.
Macron is on an official visit to the United States from November 29 to December 2. On Wednesday, Biden posted a photo of the French president and his wives and leaders eating ice cream at a table.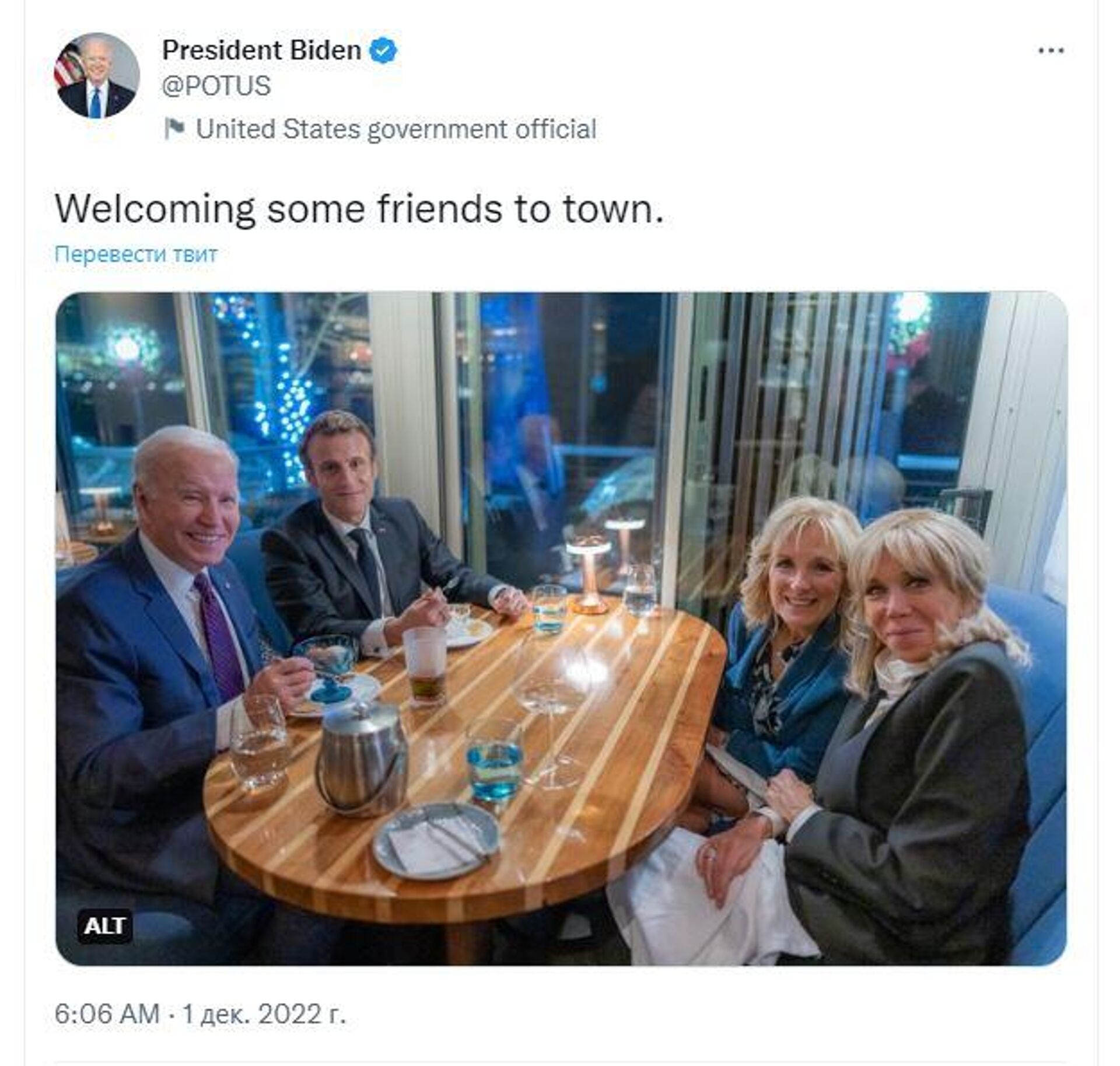 Screenshot of the President's official Twitter page
For example, a Twitter user asked if it would be appropriate for Macron, who was at a long table with Russian President Vladimir Putin in Moscow, to sit so close to the leader of another country. In addition, users are wondering why only Macron and Biden have ice cream in front of them, while their spouses do not have dessert. But one of the most debated issues was the American president's enjoyment of ice cream at a time when the country was in crisis.
"Sweet? With this economy?" -One of the users wrote a comment under the photo. "Wow, I'm glad you can rest because most of us can't rest and it's because of you," added another.
The photo was taken at the Michelin-starred restaurant Fiola Mare in Washington DC. The institution noted that Biden visited him for the first time. The restaurant's chef said on social media, "Thank you, Mr. President, for rejoining Fiola Mare and bringing your friends."
Source: Ria