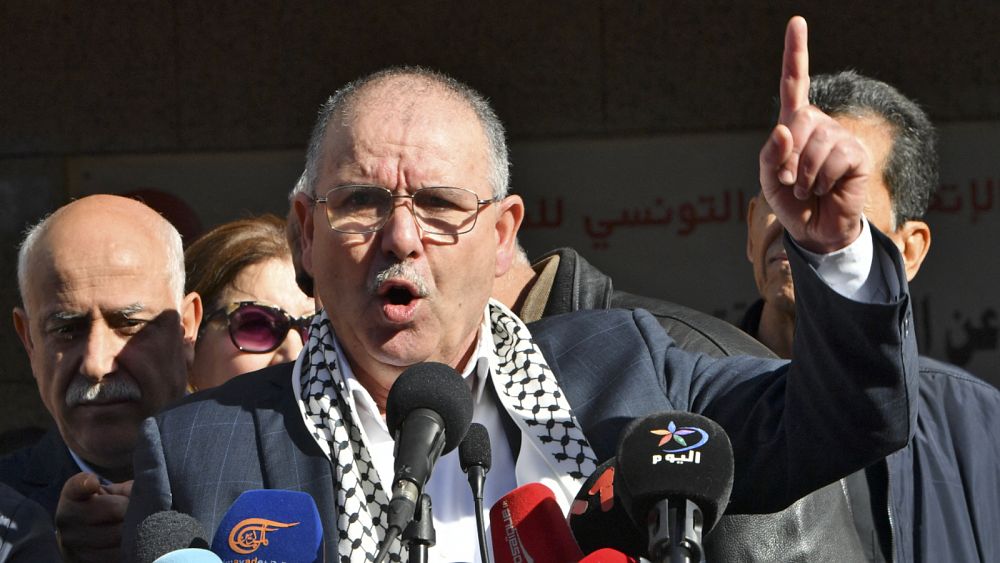 Tunisia's General Workers' Union on Wednesday called for a roadmap to "save" the country from the crisis, after a large abstention in Saturday's legislative elections, in what it saw as a popular rejection of President Kais Sayed.
"The General Workers Union is reporting a significant decline in voter turnout, which is eroding its credibility and legitimacy," said union general secretary Noureddine al-Tabubi in a scathing statement released after the meeting. General Directorate of the Union.
Turnout in Saturday's poll was 11.22 percent, the lowest since the 2011 revolution that toppled former President Zine El Abidine Ben Ali and established a democratic system. According to the electoral body, only 1.025 million people voted, out of just over nine million registered voters.
According to the General Labor Union, the participation reflects a "clear rejection" of the system that Said has been trying to establish since July 2021, which has brought only "tragedies and dilemmas".
The União Geral dos Trabalhadores pointed out that this presidential system, faced with a parliament devoid of privileges, was a "fertile ground for tyranny" and affirmed "the empire of personality".
And although the Tunisian General Workers Union, which is also experiencing a severe economic crisis, called it an "explosive opportunity", it said it "accepts its national responsibility and contributes national forces to save the country". Clear national objectives and a precise roadmap".
After record contention, the opposition called for President Kai Said's resignation.
In 2015, the General Workers Union, considered an influential party in Tunisia's political scene, received the Nobel Peace Prize along with three other Tunisian organizations for their contribution to the democratic transition in Tunisia, cradle of the Arab Spring. Where democracy seems to be faltering since Saeed monopolized power in July 2021.
Source: EuroNews
With a passion for storytelling and reporting, I am an experienced writer and Editor with a focus on sports. As an Author at News Unrolled, I write engaging stories on the latest developments in the world of sports. My articles have been featured on numerous global media outlets and my work has been highly praised by renowned editors.