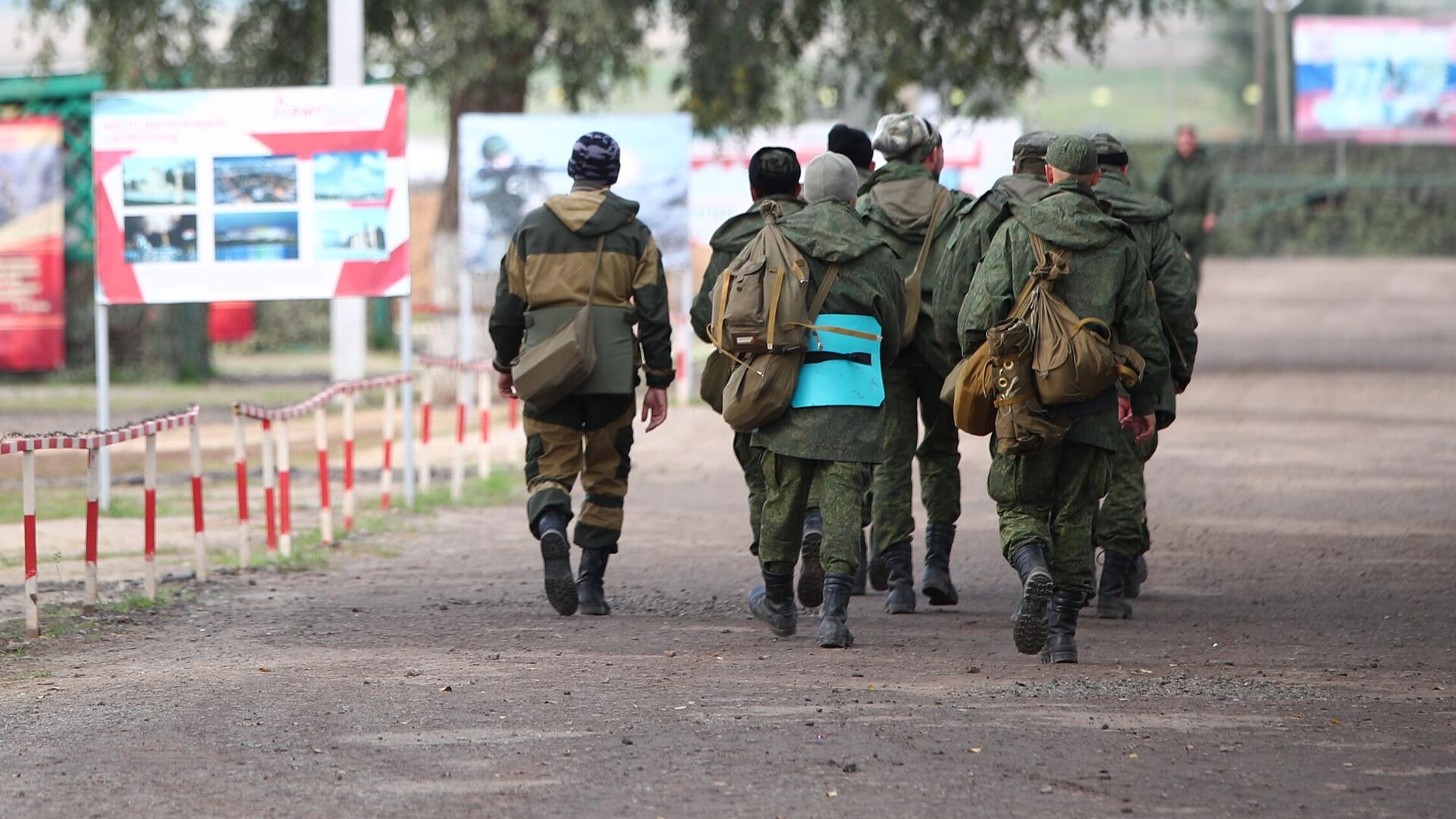 Mobilized in an autonomous field training center. archive photo
Students not recalled from military in new regions contact SVO working group
ROSTOV-ON-DON, January 22 – RIA Novosti. Sholban Kara-ool, vice-chairman of the working group and deputy head of the State Duma, said that the special operations working group continues to receive applications for students who have not been recalled from the army in the new regions of Russia.
On Saturday, the working group delegation arrived in Rostov-on-Don, where they held a meeting, visited a military hospital, met with SFedU students, and also visited a temporary accommodation center for refugees with children.
According to the vice-chairman of the State Duma, the group controls, among other things, the implementation of the presidential decree, which regulates the postponement of conscription for students. He reminded that Russian students studying at state and private state universities were not mobilized within the scope of a special operation.
"But we see that there are references to us about the fact that in the new regions – the DPR, LPR, Kherson and Zaporozhye regions – there are still cadets who have not been recalled from the army," the black-ool said at a meeting. said. .
He added that this issue should be brought to a logical conclusion – the implementation of normative legal regulation.
Kara-ool said, "Of course, this is not possible overnight, a change is needed. Together with the Ministry of Defense, we will carry out this work in the most appropriate way in the near future."
By order of Russian President Vladimir Putin, a working group was created to ensure the interaction of public authorities and organizations on mobilization training and mobilization of Russian citizens and their family members participating in a special military operation, social and legal protection. The group is asked to continually monitor the supply of mobilized citizens and a number of other special operation-related issues.
In addition, the tasks of the group include mobilization education and participation in informative and explanatory studies on issues related to mobilization, analysis of the working situation of youth on patriotic education and preparation of proposals for the production of necessary products to meet their needs. all kinds of units and military formations.
The group included representatives of both chambers of the federal parliament and all parliamentary parties, the ministry of defense, leaders of public institutions and leading war correspondents. The working group is chaired by Andrey Turchak, First Deputy Chairman of the Federation Council and Secretary of the United Russia General Council.
Source: Ria
I'm Harold O'Connor and I work as an author and editor for News Unrolled, a news website dedicated to delivering the latest world events. With my in-depth research skills, passion for news writing, and keen eye for detail, I strive to provide readers with accurate information on current affairs from around the globe.