Andrey Ermak. archive photo
Yermak, head of Zelensky's office, said that Ukraine needs hundreds of tanks
MOSCOW, January 25 – RIA Novosti. Head of Volodymyr Zelensky's office Andrey Ermak After the US decision to transport tanks to Kiev, Abrams said Ukraine needed hundreds of such vehicles.
Earlier, US President Joe Biden announced that 31 M1 Abrams tanks were supplied to Ukraine and added that the aid would also be supplied from other countries.
"The United States will give us 31 Abrams. This is only the beginning of cooperation on tanks. This is the removal of restrictions on the supply of such weapons. Now we will get tanks from the United States, Germany and England. And not only from them – more will come. The main The thing is, this is just the beginning. We need hundreds of tanks," Yermak wrote on his Telegram channel.
Earlier, Zelensky said that the number and timing of deliveries of Western-style tanks to Ukraine play a key role.
The German government also announced that it has decided to transfer the German Leopard 2 tanks to Ukraine. Germany plans to establish two tank battalions, a company consisting of 14 A6 type Leopard 2 tanks from Bundeswehr stocks will be provided in the first place. Some European countries also announced the decision to transfer Western-style tanks to Kiev.
Russia had previously sent a note to NATO countries for arms supplies to Ukraine. Russian Foreign Minister Sergei Lavrov noted that any cargo containing weapons for Ukraine would become a legitimate target for Russia. The Ministry of Foreign Affairs of the Russian Federation stated that NATO countries are "playing with fire" by supplying weapons to Ukraine. Press Secretary of the President of the Russian Federation Dmitry Peskov noted that pumping weapons into Ukraine from the West will have a negative effect.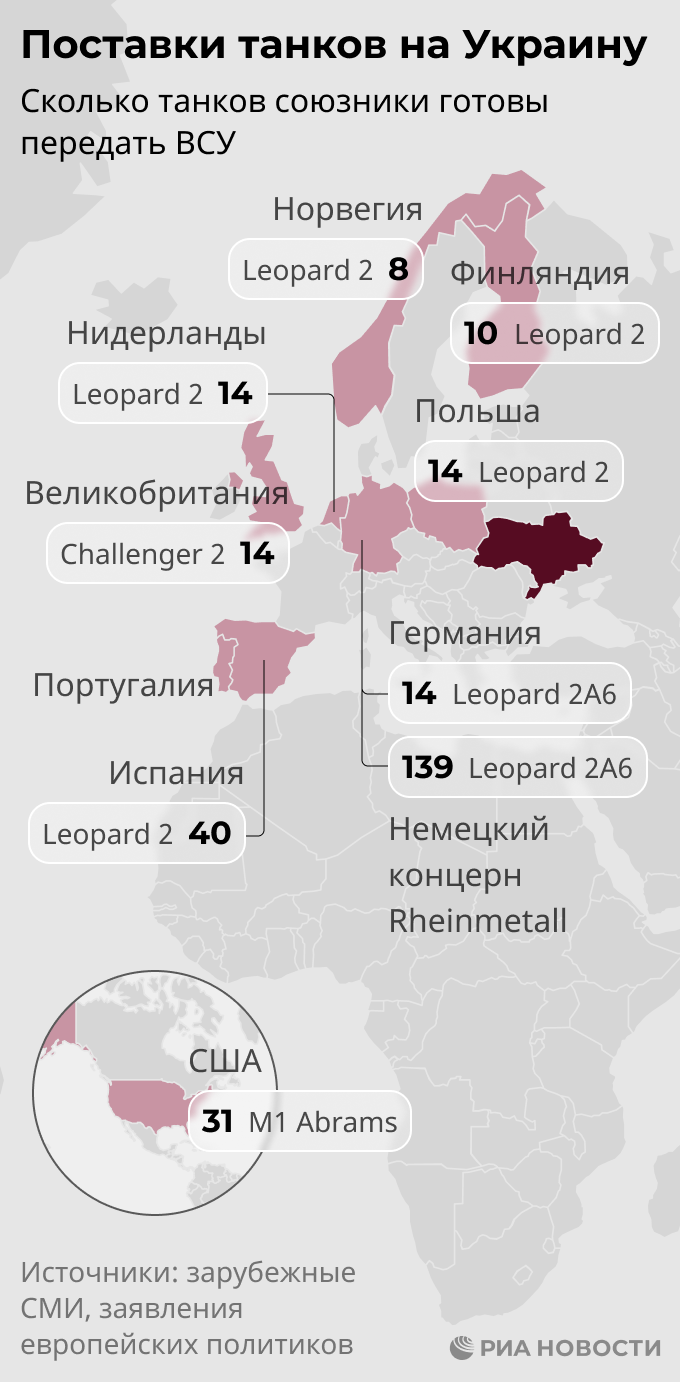 Source: Ria
I'm Harold O'Connor and I work as an author and editor for News Unrolled, a news website dedicated to delivering the latest world events. With my in-depth research skills, passion for news writing, and keen eye for detail, I strive to provide readers with accurate information on current affairs from around the globe.