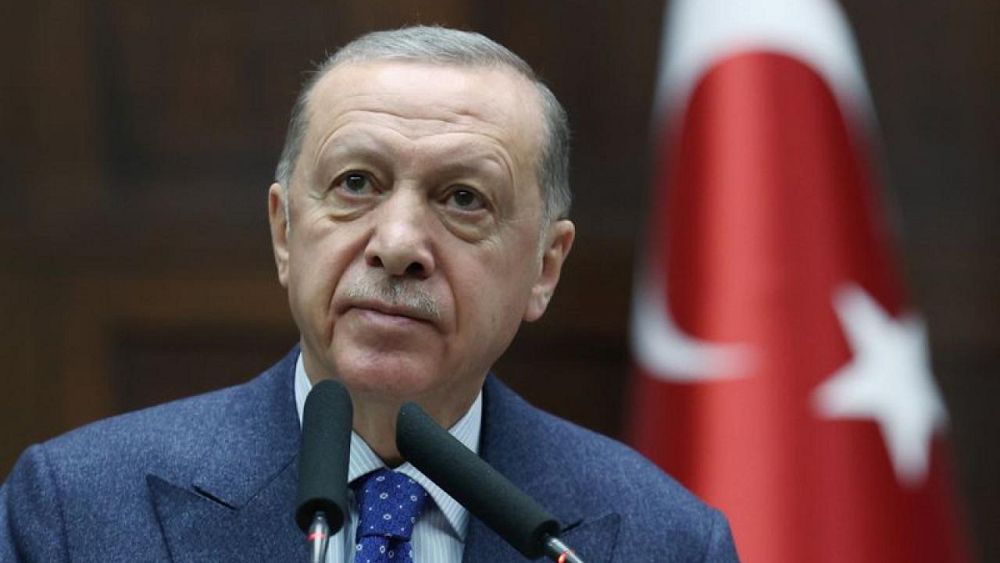 Turkish President Recep Tayyip Erdogan said on Wednesday that Turkey is positive about Finland's application to join NATO but does not support Sweden's application.
"Our attitude towards Finland is positive, but not towards Sweden," he added in a speech to lawmakers from his party, the Justice and Development Party.
Sweden and Finland applied to join the alliance last year following Russia's invasion of Ukraine, but faced surprising opposition from Turkey and have struggled to gain its support ever since.
Ankara wants Helsinki and Stockholm, in particular, to take a hard line against the PKK and another group that Turkey blames for the 2016 coup attempt. Turkey and the European Union consider the PKK a terrorist group.
The three countries agreed on their future prospects in Madrid in June, but Ankara called off the talks amid rising tensions after protests in Stockholm last month in which a far-right Danish politician burned a copy of the Koran.
"Sweden should not worry at this stage. We will not say 'yes' to their application for NATO membership as long as they allow the Koran to be burned," Erdogan said.
And earlier in the week, he indicated that Ankara would agree to Finland's entry into the alliance ahead of Sweden. But Finnish Foreign Minister Pekka Haavisto said on Monday that his country was committed to the joint implementation plan.
Among the 30 member states of the alliance, there are only two countries that have not yet agreed to grant membership to Finland and Sweden, namely Turkey and Hungary.
Source: EuroNews
I'm Jackson Smith, a news writer for the website News Unrolled. I specialize in world news, as my recent articles have covered topics such as global politics and international economics. My work has been featured in major publications like The Guardian, Forbes, and Reuters. I also have experience working with small media outlets all over the world.