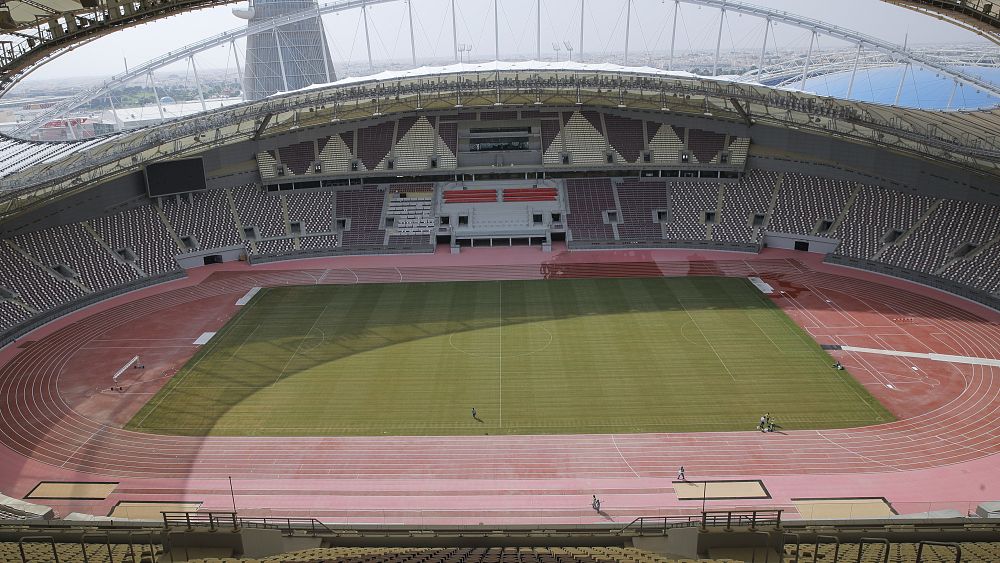 Qatar is known for its warm weather, but football fans can wear cool coats with state-of-the-art air conditioning in the stadiums during the football World Cup final, which will be hosted in the gas-rich desert emirate. This year.
For this HVAC systems engineer, stadium cooling will become a constant feature at future sporting mega-events.
Saud Abdulaziz Abdulgan, better known as "Dr. Cole" has worked for 13 years on a cooling system that he says helps players avoid injuries, keep the pitch healthy and even eliminate body odor in a packed stadium.
9 thousand tons of air conditioning in a stadium
Temperatures in Qatar can reach 50 degrees during the summer, so it was decided to hold the World Cup in early winter this year, when the temperature stabilizes around 25 degrees Celsius.
Cooling stadiums is nothing new. The Superdome, home of the New Orleans Saints football team, contains 9,000 tons of air conditioning.
How does an insulated bubble cooling system work?
But Dr. Cole, an engineering professor at Qatar University who also helped build the Ford Mondeo's cooling system, has developed a system that World Cup organizers say is 40% more "sustainable" than current technologies and seven of the eight worlds. . Cup stadiums are air-conditioned.
At the 40,000-seat Al Janubi stadium and hosting seven games, including the first for the French owner, Abdel Ghani told how he and his team created a "completely isolated balloon" two meters above the pitch and in the stands.
The temperature inside the balloon will be 21 degrees, and the air will come out of the corners of the stadium and under the seats. Sensors around the stadium maintain a constant temperature, regulating airflow to shaded and sunny seats.
The rising air is drawn into the stadium's cooling system, purified with water stored at 7°C and pumped back.
"Players will have the best experience ever," said Abdel-Ghani, noting that cold air would prevent injury in extreme temperatures and cold.
He added that the system meets sustainability requirements as power is generated from a giant solar power plant in the desert outside the capital, Doha.
And for the World Cup there will be a need for air conditioning in a timely manner, despite the low temperatures.
According to Abdul-Ghani, each person generates heat from two laptops and seventy grams of sweat per hour.
He cited the example of the Louisville stadium, where the final scheduled for December 18 will be attended by 80,000 spectators. "They will be there for four hours, which is a lot of water. I also have the heat of 160,000 laptops in this space. The heat must be balanced no matter what. "Is it winter, summer, autumn or spring?"
How about saving energy?
However, the use of air conditioning in stadiums remains controversial.
Russell Seymour, chief executive of the British Society for Sustainable Sports, said that while technology and renewable energy are efficient in Qatar, there are concerns about shipping an outdoor air conditioner.
Although people are urged to save energy, "people in the office often open the windows, they want fresh air, but they also have air conditioning, so everything gets mixed up and problems start."
Abdel Ghani said he welcomes any expert to examine the system and test its effectiveness, as this technology is free from patent restrictions.
He is also convinced that upcoming World Cups, especially in 2026 in the US, Mexico and Canada, will require Dr. Cole.
"In the future, for the safety of players, air-conditioned stadiums will be more frequent," he explained.
Source: EuroNews