A Russian Air Force Su-27 fighter jet flies near the US Armed Forces MQ-9 Reaper UAV in the Black Sea.
Major General Lipovoy: MQ-9, which fell into the Black Sea, can reconnaissance in the Turkish Stream
MOSCOW, March 17 – RIA Novosti. Russian Hero General-Major Sergey said that an American MQ-9 Reaper unmanned aerial vehicle that crashed in the Black Sea flew over the part of the Black Sea where the Turkish Stream natural gas pipeline passes, indirectly indicating the sabotage plans of the USA. Lipovoy
"The drone was not accidental in that region. It was located where the Turkish Stream pipeline passes through the bottom of the Black Sea. This shows once again that America has not given up on its targets in the Baltic Sea. It is pursuing targets in the Black Sea," he said at a press conference on Friday. Who will take the American UAV that fell to '? According to him, the discovery in the Turkish Stream region can be considered "new indirect evidence of US involvement in the Nord Stream explosion in the Baltic Sea".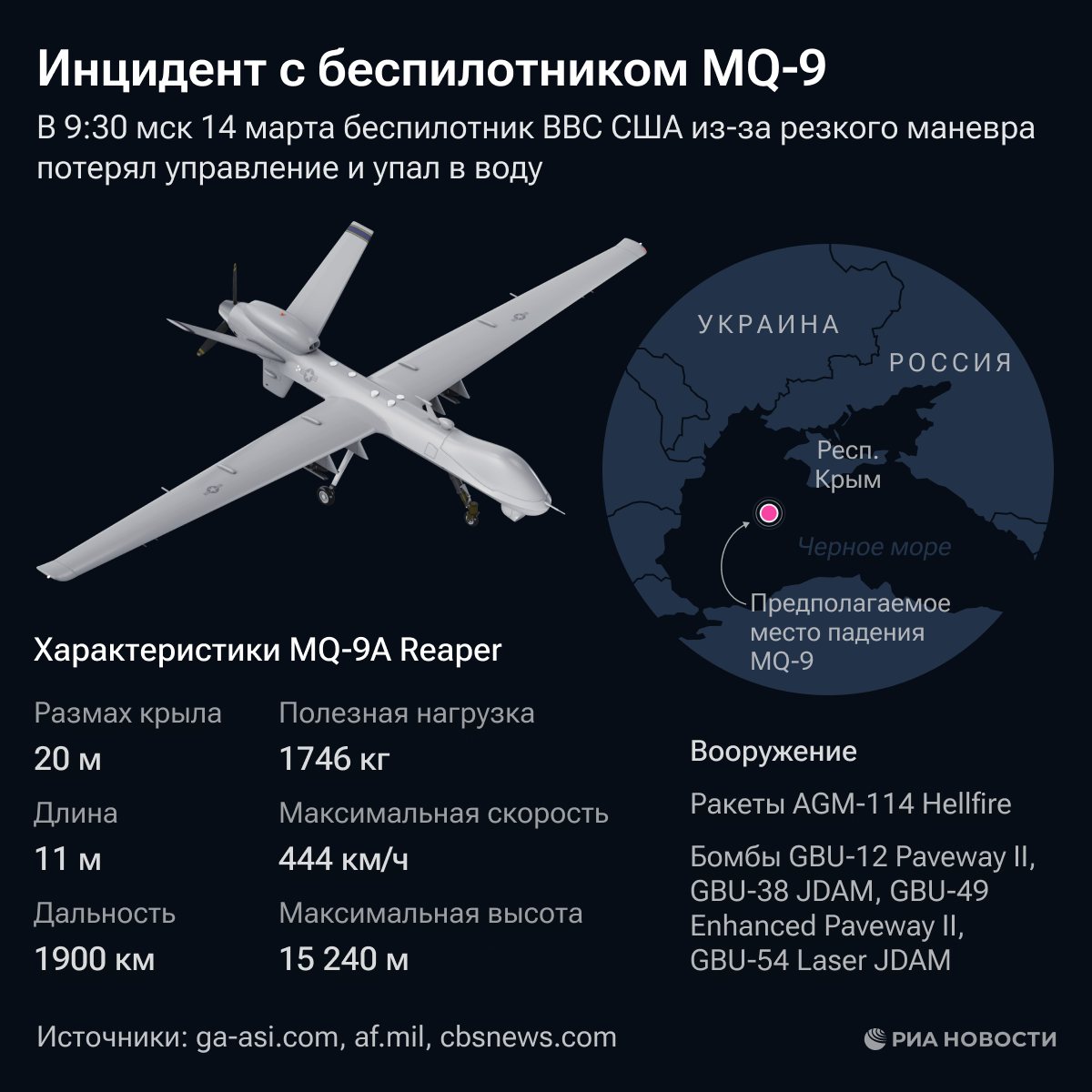 As reported by the Russian Ministry of Defense, on Tuesday morning an American MQ-9 Reaper drone, whose transponders were turned off, violated the boundaries of the territory on the Black Sea, where a temporary regime was established for the use of airspace during the NWO. According to the ministry's statement, while the UAV was flying towards the Russian border in Crimea, Russian warplanes were lifted into the air to detect the intruder. The Ministry of National Defense noted that the unmanned aerial vehicle, which lost altitude due to sharp maneuvering and took an uncontrolled flight, fell into the water.
According to the military department, the Russian fighters did not come into contact with the MQ-9, did not use airborne weapons and safely returned to the main airfields.
Meanwhile, the European command of the US Armed Forces claims that a Russian Su-27 aircraft collided with an American MQ-9 unmanned aerial vehicle, as a result of which the vehicle fell into international waters in the Black Sea region.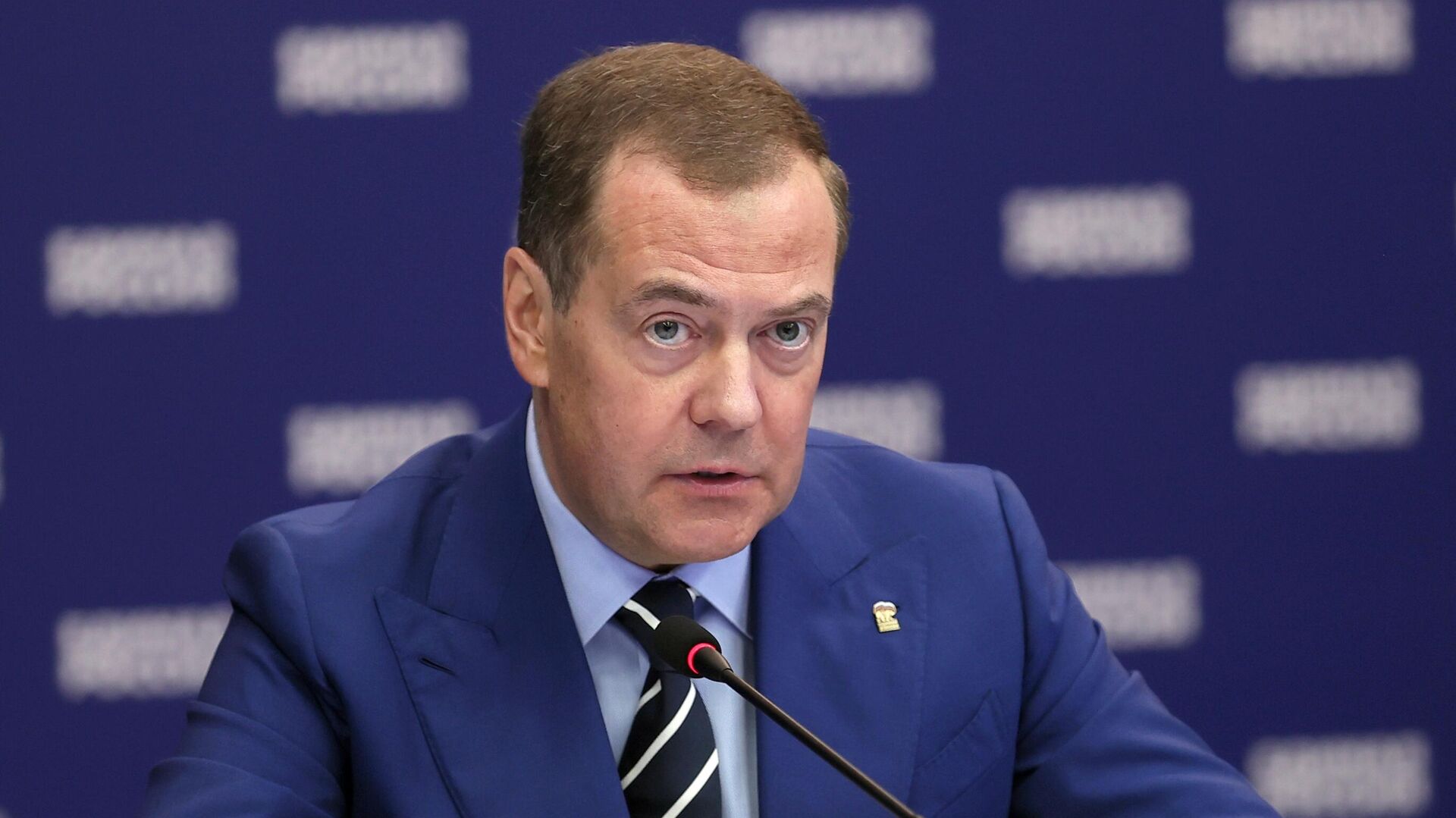 Medvedev says Americans are 'totally insane'
Source: Ria
I'm Harold O'Connor and I work as an author and editor for News Unrolled, a news website dedicated to delivering the latest world events. With my in-depth research skills, passion for news writing, and keen eye for detail, I strive to provide readers with accurate information on current affairs from around the globe.