Artemovsk cityscape. archive photo
The Russian army took control of the AZOM plant in Artemovsk, where Zelensky is located, in December.
ARTEMOVSK (DPR), March 26 – RIA Novosti. Russian forces have taken complete control of the workshops of the Artyomovsk Metalworking Plant (AZOM) in Artemovsk, which Vladimir Zelensky visited in December, RIA Novosti correspondent reported.
The RIA Novosti correspondent visited one of the workshops of the enterprise and made sure that the entire AZOM region was under the control of the fighters of the Wagner group. According to the fighters who raided the facility, there were several bomb shelters in their workshops, where it was possible to wait for artillery shelling and air strikes, but for the Ukrainian troops the appearance of Russian forces was completely unexpected.
"We tried to find a way to the workshop, then I discovered this passage. We went in unnoticed, the Ukrainian shooter "missed us." I heard an enemy group talking behind the wall. I ordered the attack aircraft to come up. The commander of the Wagner assault platoon told RIA Novosti, attacks from the other side, where my men tried to enter the workshop before," he said.
As a result of the war, the "Wagnerites" captured a Ukrainian soldier and killed several more people, including an officer. The interlocutor of the organization said, "Two men remained here and a VES soldier came to them and was captured. And an officer with the rank of captain was destroyed here."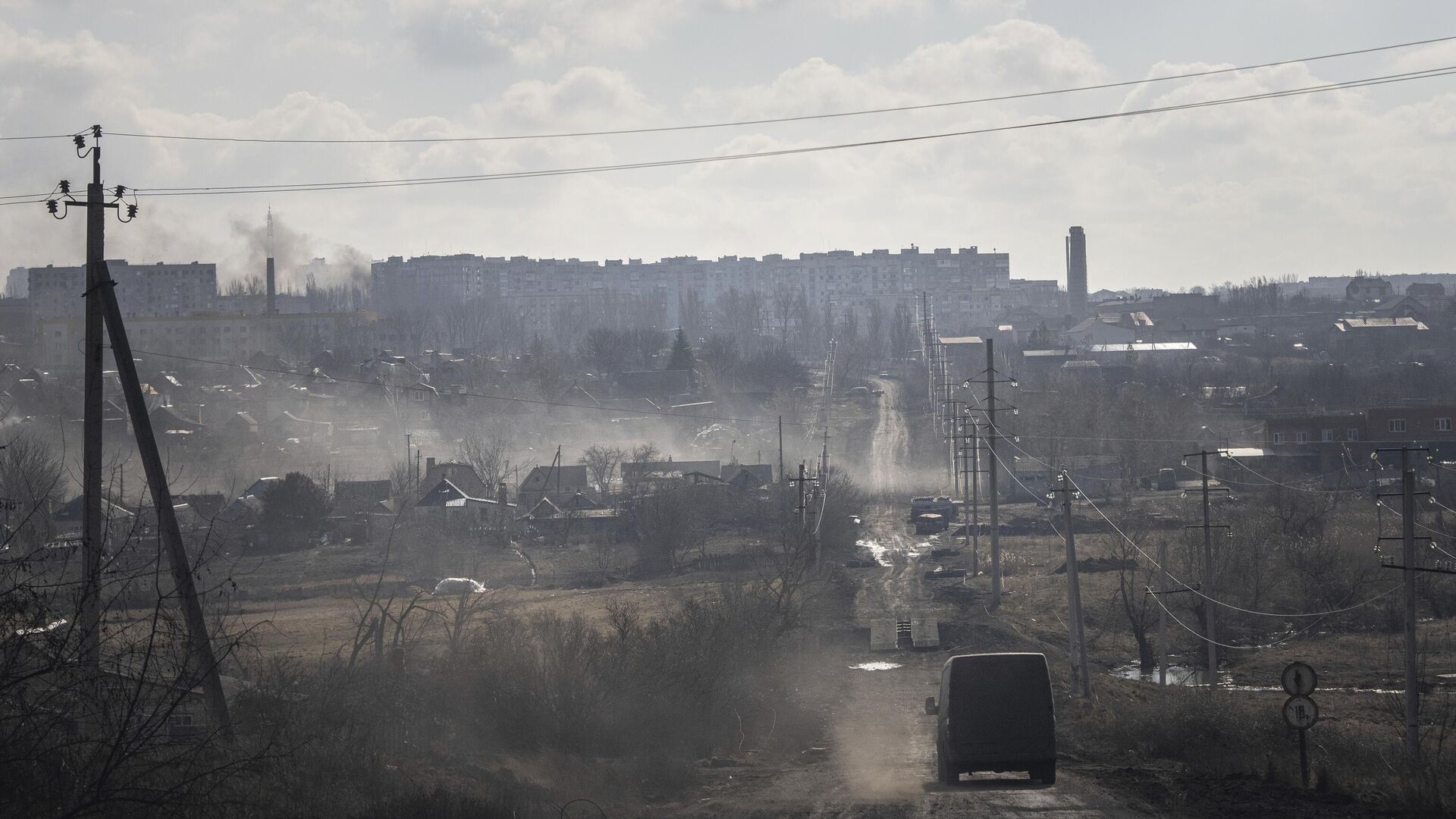 A French mercenary fighting on the side of the Ukrainian Armed Forces was killed near Artemivsk.
In December 2022, Vladimir Zelensky visited the AZOM factory and rewarded the Ukrainian army there. The assault platoon commander said, "This is where Mr. Zelensky gave interviews and handed out prizes to his army, who allegedly defended this factory valiantly. Here they took a group photo."
Russian troops on March 17 managed to gain a foothold in the premises of the Vostokmash plant, located in the northern part of the Artyomovsky non-ferrous metal processing plant (AZOM). After that, they continued to dig deeper into the enterprise.
Artemovsk (in Ukraine, the pre-revolutionary version of the city's name Bakhmut was officially adopted) is located north of the large city of Gorlovka. It is an important transport hub for supplying the Ukrainian contingent in Donbass. For more than six months, heavy fighting has been taking place outside the city.
The commander of "Akhmat" believes that Zelensky could not visit Artemovsk
Source: Ria
I'm Harold O'Connor and I work as an author and editor for News Unrolled, a news website dedicated to delivering the latest world events. With my in-depth research skills, passion for news writing, and keen eye for detail, I strive to provide readers with accurate information on current affairs from around the globe.