Artillery work in the Kherson direction. archive photo
Russian artillery destroyed the Ukrainian howitzer Gvozdika and Akatsia near Kherson.
GENICHESKY (Kherson region), April 30 – RIA Novosti. Russian artillery destroyed the Gvozdika and Akatsia self-propelled howitzers near Kherson at night, along with the crews and ammunition of these guns, from which Ukrainian troops fired on cities on the opposite – left – bank of the Dnieper, a source familiar with the situation. He told RIA Novosti on Sunday.
"At night, the 122 mm self-propelled gun 2S1 Gvozdika, containing a 5-man crew and ammunition, was destroyed by artillery fire near the village of Goncharnoye," the source said.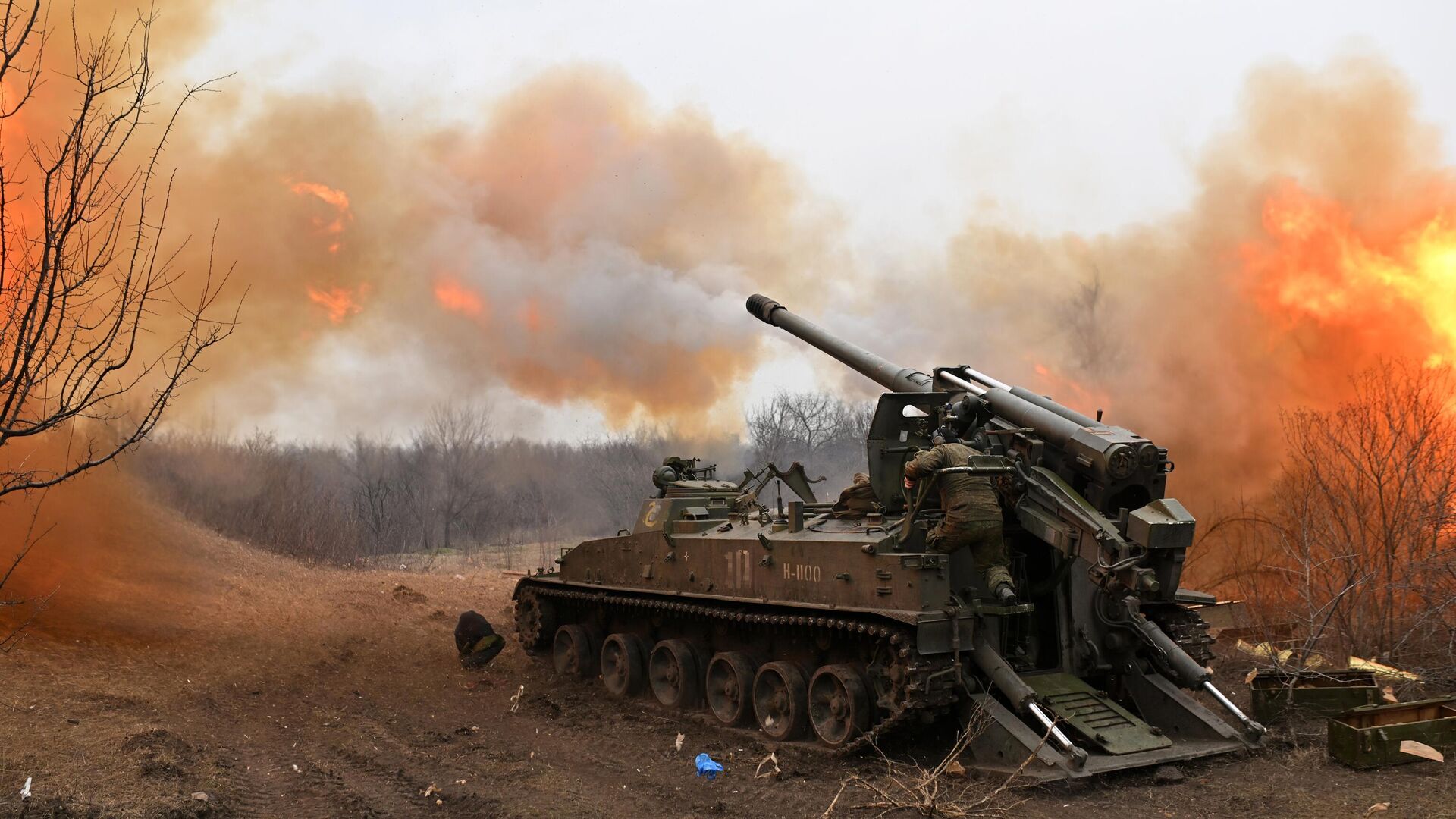 Russian troops destroyed the mortars of the Ukrainian Armed Forces in the Kherson region.
According to him, "yesterday, the 152-millimeter 2S3 Akatsiya howitzer with a crew of 5 and ammunition was destroyed by artillery fire near the village of Romashkovo."
Ukrainian troops conduct artillery strikes daily, firing 100-150 rounds at the civilian infrastructure of cities and villages on the left bank of the Dnieper. According to the emergency services of the region, more than 30 shells were fired at the cities of Novaya Kakhovka, Kakhovka, Golaya Pristan and the surrounding villages last night.
In early November, the Russian command decided to transfer troops from the right bank of the Dnieper in the Kherson region and defend along the left bank. Civil authorities organized the evacuation of civilians on the right bank, which is in danger due to the constant risk of shelling and flooding in case of an attack on the dam of the Kakhovskaya hydroelectric power station.
Now Russian troops control 75% of the territory of the Kherson region, the Armed Forces of Ukraine hold the right bank, including the regional center – the city of Kherson.
Source: Ria
I'm Harold O'Connor and I work as an author and editor for News Unrolled, a news website dedicated to delivering the latest world events. With my in-depth research skills, passion for news writing, and keen eye for detail, I strive to provide readers with accurate information on current affairs from around the globe.