Monument in the city cemetery of the Ever commune in Brussels, Belgium. archive photo
Diplomats of Russia and CIS countries honored the memory of Soviet resistance fighters in Belgium
BRUSSELS, May 9 – RIA Novosti. According to the RIA Novosti correspondent, diplomats of Russia and the CIS countries accredited in Belgium honored the memory of the members of the Soviet Resistance who were buried in the city cemetery of the Ever commune in Brussels on Victory Day on May 9th.
This cemetery contains the mass graves of those who died during the Second World War, including Soviet citizens. There is a monument to Soviet citizens who died in Belgium, as well as small tombstones with the names, surnames, dates of birth and death of the deceased.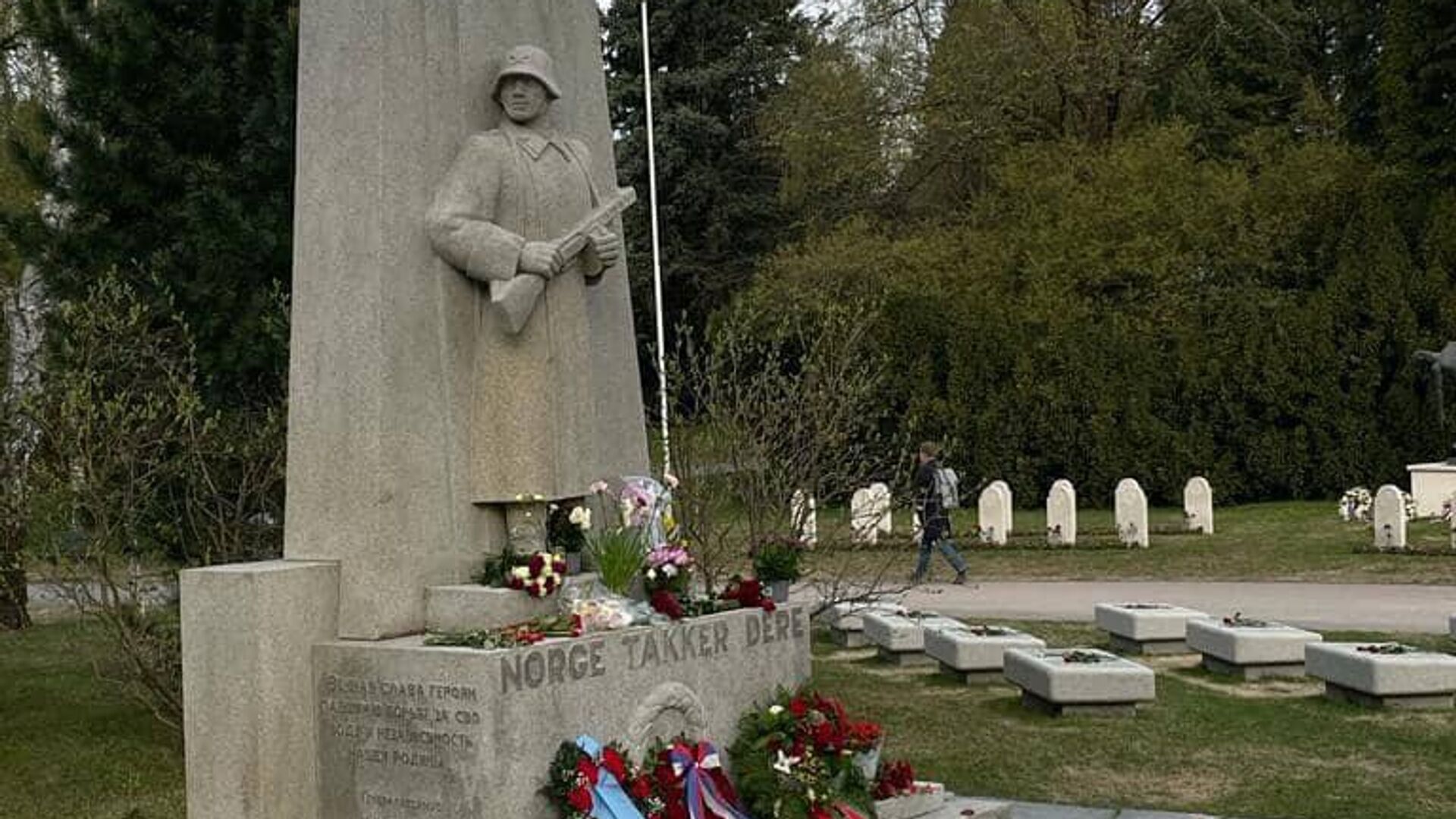 Wreaths were laid at the monument to Soviet soldiers in Norway.
The Russian Ambassador to Belgium said, "We traditionally celebrated this holiday in Belgium with great solemnity and honor. There was no attempt to attack the memory of Soviet soldiers and officers who died while fighting in the ranks of the Belgian resistance during the war." Alexander Tokovin.
According to him, the current format is different from the pre-coronavirus pandemic celebrations and recent events in Ukraine.
Ambassadors of a number of CIS countries, a Belgian representative at the level of local authorities and Russians living in Belgium attended the event.
"Today we are pleased with the participation of our colleagues from the CIS, honoring the memory of the martyrs, our joint Victory. There was also the Belgian representative of the mayor's office, which pleased us. We will continue the commemoration in Belgium. The Russian diplomat is with a number of veteran organizations of this country," he said.
The Soviet army did not fight on Belgian soil. At the same time, many Soviet soldiers fleeing Nazi camps joined the Belgian Resistance.
Especially after 1942, the Nazis sent nearly 20,000 Soviet citizens captured to coal mines in Belgium. Several hundred Soviet prisoners of war who had escaped from Nazi camps joined local partisan groups and actively participated in operations against the Nazis.
On the territory of Belgium there are more than 300 graves of Soviet citizens who died during the Second World War. The names of most of the buried soldiers are known, but archive and search efforts continue.
Monuments of soldiers and officers were erected in cemeteries with Soviet burials in Brussels, Liege, Namur, Leuven, Genk, Niedrum, Marchien-au-Pont, Montigny-sur-Sambre, and on the territory of the Allied Memorial Complex in Cointe. .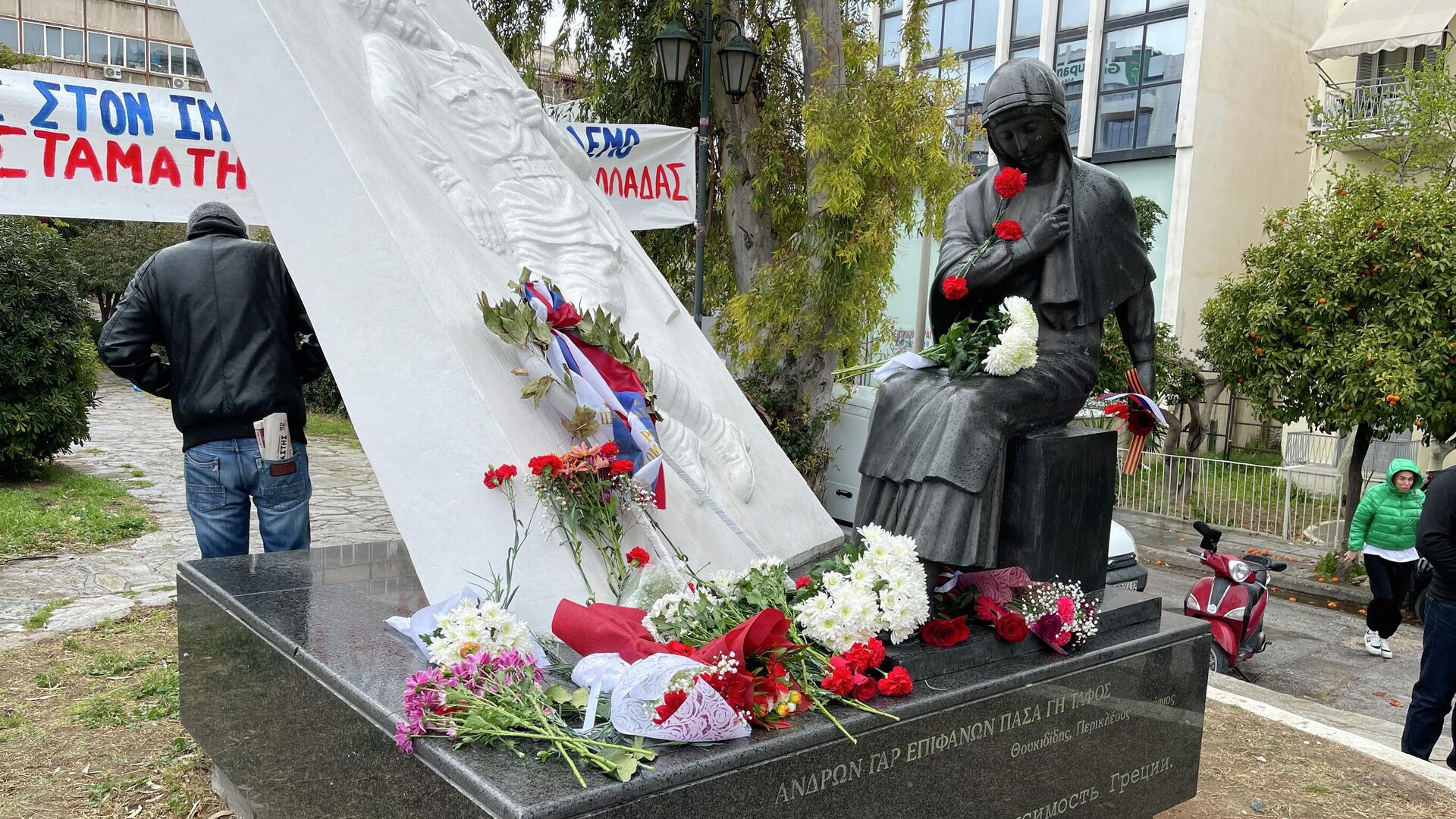 Russian Ambassador lays a wreath at the monument to Soviet soldiers in Athens
Source: Ria
I'm Harold O'Connor and I work as an author and editor for News Unrolled, a news website dedicated to delivering the latest world events. With my in-depth research skills, passion for news writing, and keen eye for detail, I strive to provide readers with accurate information on current affairs from around the globe.