Archive photo of Kremlin, Moscow
Peskov: Protecting Russia's interests and security excludes NATO expansion at the expense of Ukraine
MOSCOW, June 2 – RIA Novosti. The press secretary of the President of the Russian Federation, Dmitry Peskov, said that Russia will try to protect its interests, this excludes the expansion of NATO at the expense of Ukraine and the direct approach of the alliance to the borders of the Russian Federation.
In response to a request, Peskov said, "Russia will try to fulfill its duties, Russia will try to ensure its interests and security. This does not include such expansion of the alliance and direct advance of Ukraine to our borders, including NATO membership." Commenting on the words of one of the journalists, Volodymyr Zelensky, on Ukraine's NATO membership.
NATO Secretary General Jens Stoltenberg previously stated at a press conference that the alliance considered Ukraine's entry as real, but did not answer the question of whether Kiev would receive an official invitation to NATO at the summit to be held in Vilnius on July 11-12. Later, Zelensky said that Ukraine should receive an invitation to NATO and the EU this year.
At the end of September 2022, Zelensky announced that Ukraine has applied to join NATO on an accelerated basis. Jake Sullivan, Assistant to the President of the United States for Homeland Security, later stated that such a procedure was untimely. According to Ukrainian Foreign Minister Dmytro Kuleba, Ukraine will not be satisfied with any decision it will take at the NATO summit, which is scheduled for 11-12 July in Vilnius, except for the invitation to join the alliance.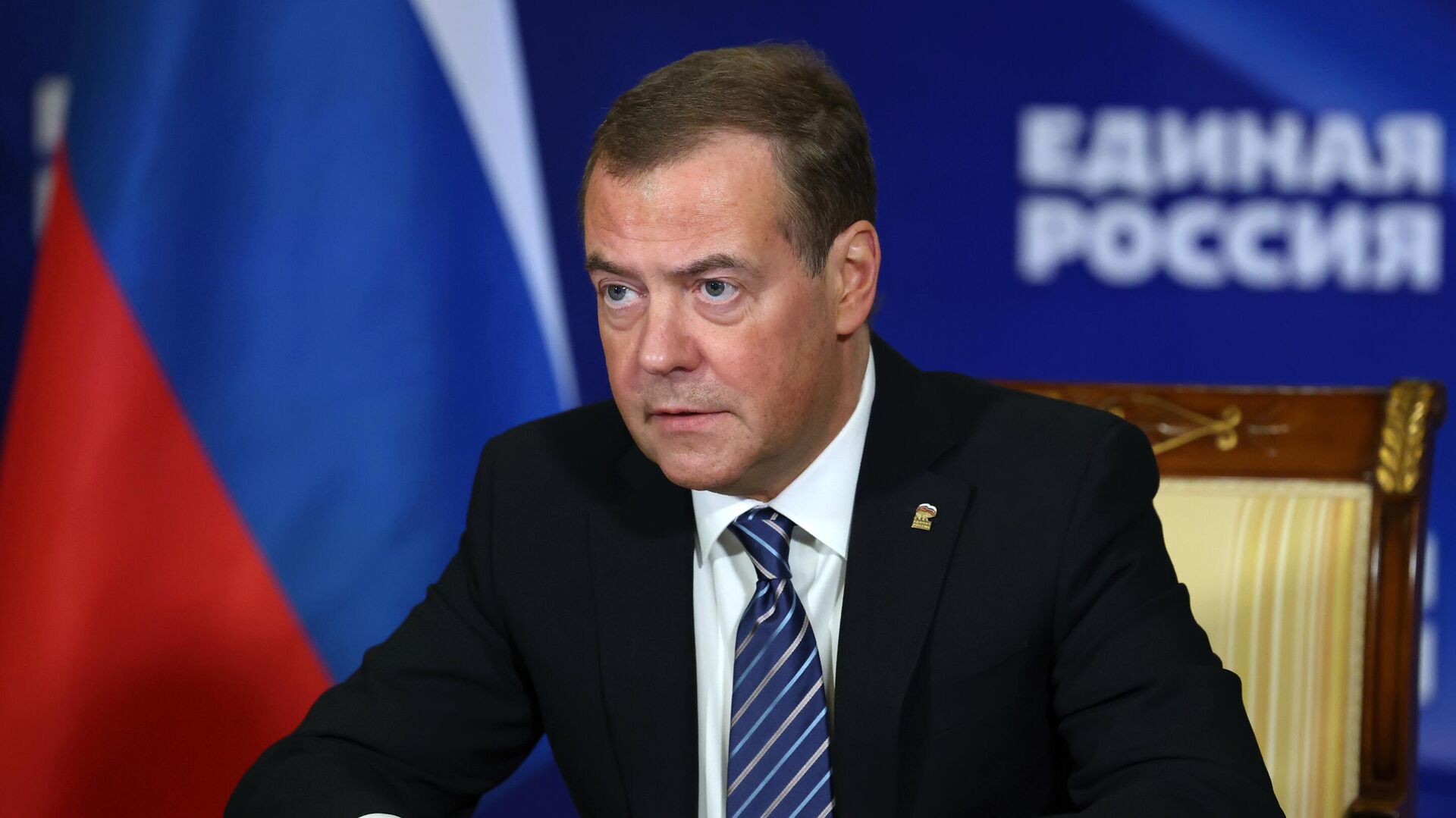 Medvedev described the special operation as Russia's response to NATO expansion.
Source: Ria
I'm Harold O'Connor and I work as an author and editor for News Unrolled, a news website dedicated to delivering the latest world events. With my in-depth research skills, passion for news writing, and keen eye for detail, I strive to provide readers with accurate information on current affairs from around the globe.