Portraits of Viktor Tsoi, leader of the group "Kino". archive photo
A member of the Ukrainian parliament wrote a statement to the police because of the performance of Tsoi's song.
MOSCOW, June 3 – RIA Novosti. Natalya Pipa, deputy of the Verkhovna Rada of Ukraine, filed a complaint with the police about a young man singing songs by Soviet rock musician Viktor Tsoi in Lvov.
"I wrote a statement to the police around 10:20pm last night. I did not respond to a request not to break the law and sing in Russian," he wrote on his Facebook page*.
According to the Ukrainian edition of UNIAN, in the center of Lviv, a young man from Odessa sang the songs of Viktor Tsoi with a guitar, and then began to clash with a member of the Rada, who demanded that he stop singing in Russian. Pipa said she should call the police. The deputy filed a complaint with the police because, according to him, the young man violated the Ukrainian law adopted in March 2023.
The dismantling of monuments to Soviet history and the renaming of streets began with the adoption of a decommunization law in Ukraine in 2015. Recently, the Ukrainian authorities began to fight not only with Soviet history, but with everything connected with Russia. Russian Foreign Minister Sergei Lavrov previously said that the Ukrainian authorities had pursued an aggressive policy of Russification and forced assimilation for many years.
*Meta activities (social networks Facebook and Instagram) are banned in Russia for being extremist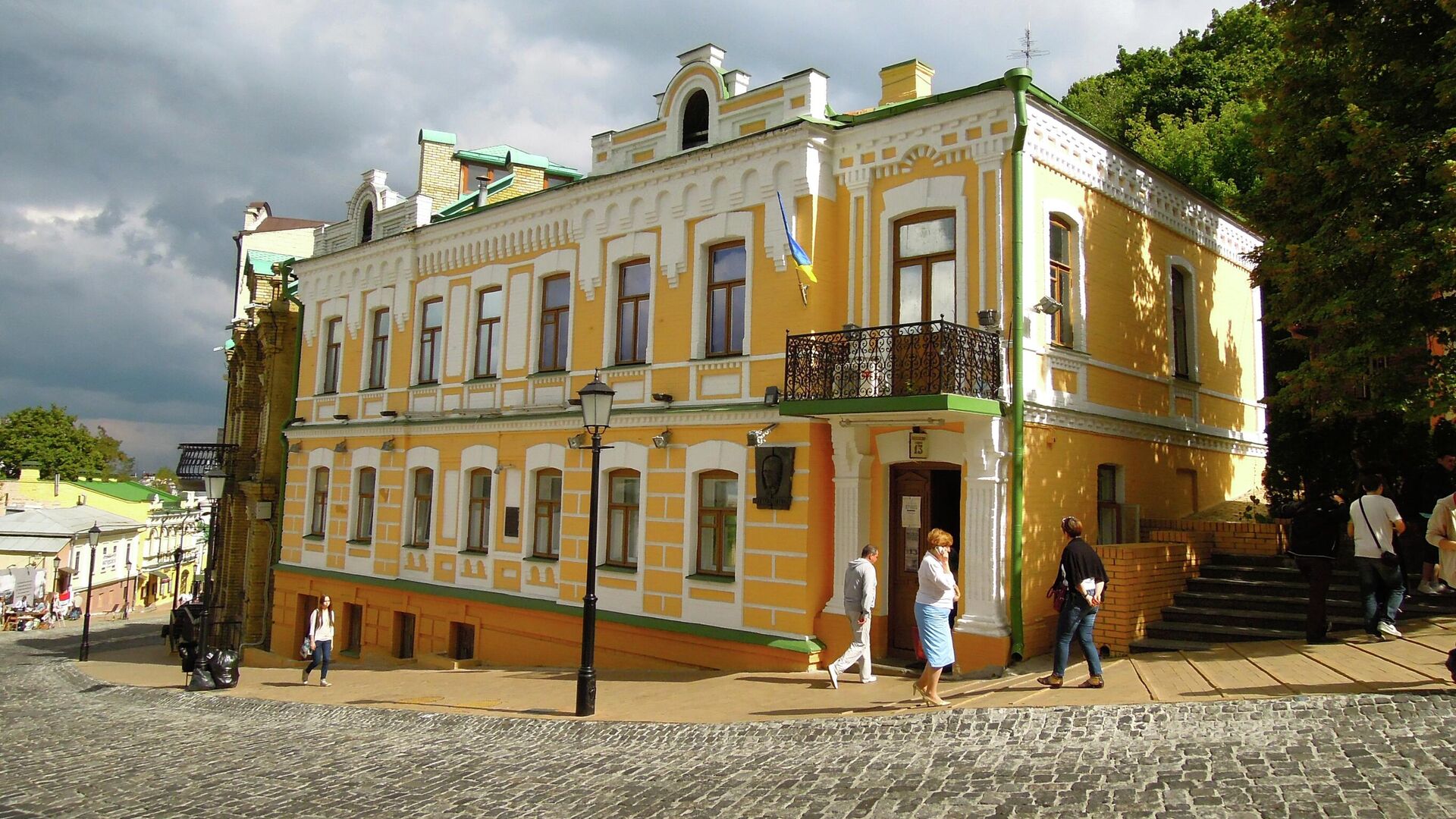 In Kiev, the Russian inscription on Bulgakov's memorial plaque was removed.
Source: Ria
I'm Harold O'Connor and I work as an author and editor for News Unrolled, a news website dedicated to delivering the latest world events. With my in-depth research skills, passion for news writing, and keen eye for detail, I strive to provide readers with accurate information on current affairs from around the globe.