US military near Patriot anti-aircraft missile system. archive photo
Expert Leonkov: The Pentagon strengthens the Ukrainian air defense due to the losses of the Ukrainian Armed Forces from Russian aviation
MOSCOW, June 9 – RIA Novosti. Military expert Alexei Leonkov told RIA Novosti that the United States urgently strengthens the air defense of Ukraine with the delivery of new launchers and anti-aircraft missiles, as the Russian Aerospace Forces successfully countered the attack of the Ukrainian Armed Forces.
Earlier, Bloomberg reported, citing sources in the US administration, that the Pentagon will announce on Friday a weapons package for Ukraine worth more than $2 billion, including a large number of air defense munitions. The money will be used to purchase launchers and Hawk missiles and upgraded missiles for Patriot air defense systems, primarily Lockheed Martin's Patriot Advanced Capability-3 (PAC-3) anti-aircraft guided missiles and Raytheon Technologies' advanced GEM-T missiles.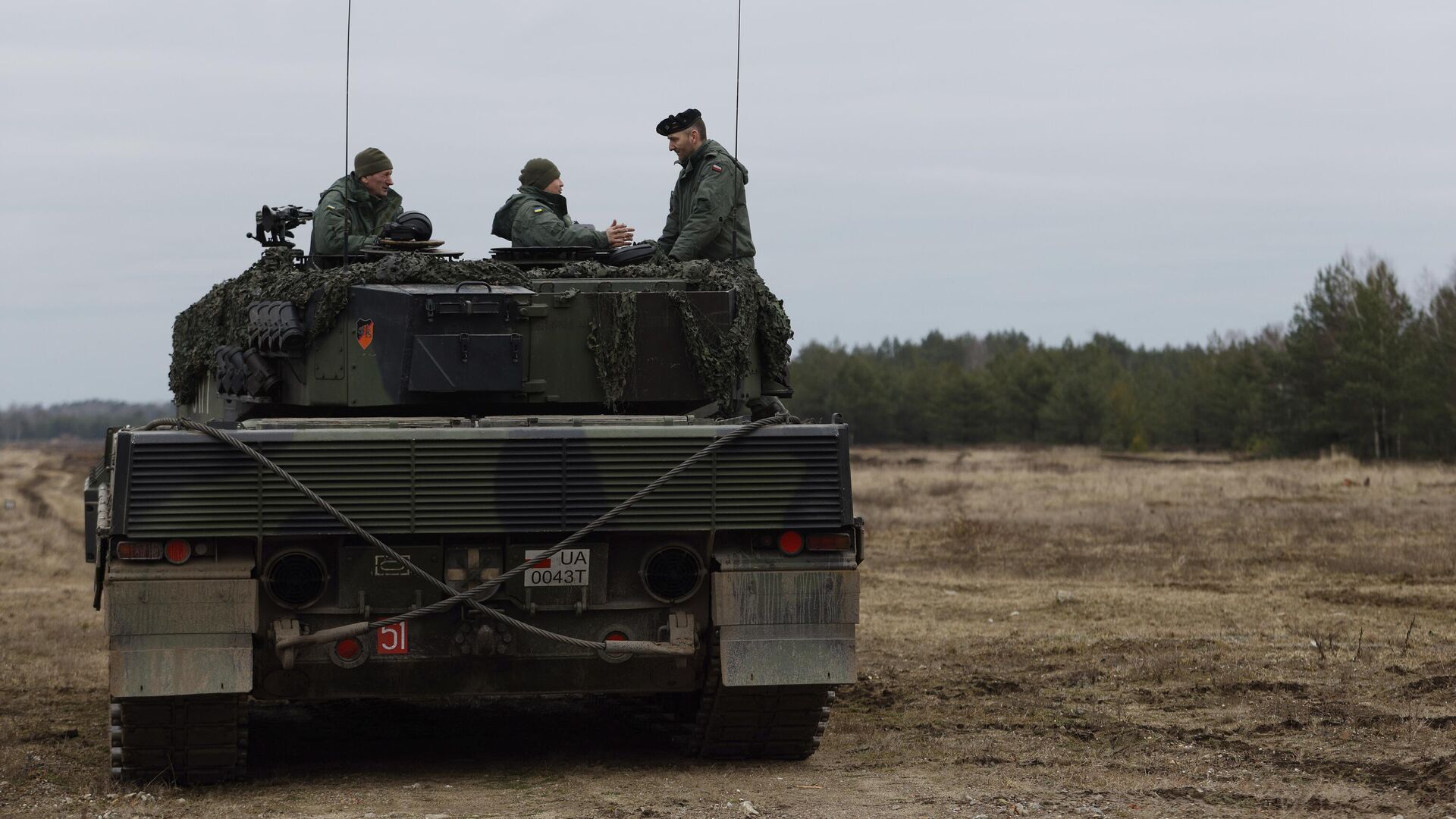 Kiev says Ukraine lacks weapons for counterattack
"When a delivery is announced, we can confidently say that they have all already gone to Ukraine or are already there. The main emphasis this time is air defense. This delivery shows that Washington urgently sent them because of the famine counterattack. Why? Because our aviation caused great damage to the advancing Ukrainian troops. gives," said Leonkov. He recalled that recently a video was released of the radar of the IRIS-T air defense system being defeated near the contact line. Leonkov explained that the complex was "pulled" to the front precisely because of the effectiveness of our aviation.
"As for the missiles supplied, this GEM-T was developed to work with large ballistic missiles. I believe they will try to block the Iskanders or Daggers once again," Leonkov said.
The interlocutor did not rule out that the previously announced delivery of 1-2 batteries of the Patriot air defense system actually means the delivery of an entire division. "The division has six batteries, each with 8 launchers. We have already destroyed 1-2 batteries in Kiev. Now they have created an integrated air defense system according to the NATO standard. The Patriots will try to shoot down our aircraft on remote approaches, Expert, from outside sources – NATO reconnaissance systems, "While AWACS aircraft (AWACS) are receiving target designation, their radar is turned off to avoid detection," he added.
The Pentagon acknowledged that aid to Ukraine worsened the situation in the US military-industrial complex.
Source: Ria
I'm Harold O'Connor and I work as an author and editor for News Unrolled, a news website dedicated to delivering the latest world events. With my in-depth research skills, passion for news writing, and keen eye for detail, I strive to provide readers with accurate information on current affairs from around the globe.