Russian Prime Minister Mikhail Mishustin. archive photo
Prime Minister Mishustin inspected the Sirius Center with the heads of government of the CIS countries
SIRIUS, June 9 – RIA Novosti. At the invitation of Russian President Vladimir Putin, Prime Minister Mikhail Mishustin and heads of government, who attended the meetings of the Eurasian Intergovernmental Council and the CIS Heads of Government, toured the laboratory complex of Sirius Science University. and Technology.
Mishustin introduced Elena Shmeleva, head of the Talent and Success Foundation, to the heads of the delegations and showed them Sirius. According to him, in 2015 President Putin established this educational center for gifted children, which combines the best educational experience in the world. "Now the federal district of Sirius has been created, and many educational programs are being developed in this federal district, with a university and an innovation center, through the implementation of legal and experimental regimes," he explained.
Shmeleva showed heads of government a complex of laboratories that allow solving problems related to the use of genetic technologies in medicine, medicine and agriculture. All the infrastructure created is integrated into training programs for the training of talented young people in strategic areas for Russia. Thanks to the opportunity to work on modern equipment and participate in world-class projects, students and postgraduates master the skills that are most in demand in their future professional activity.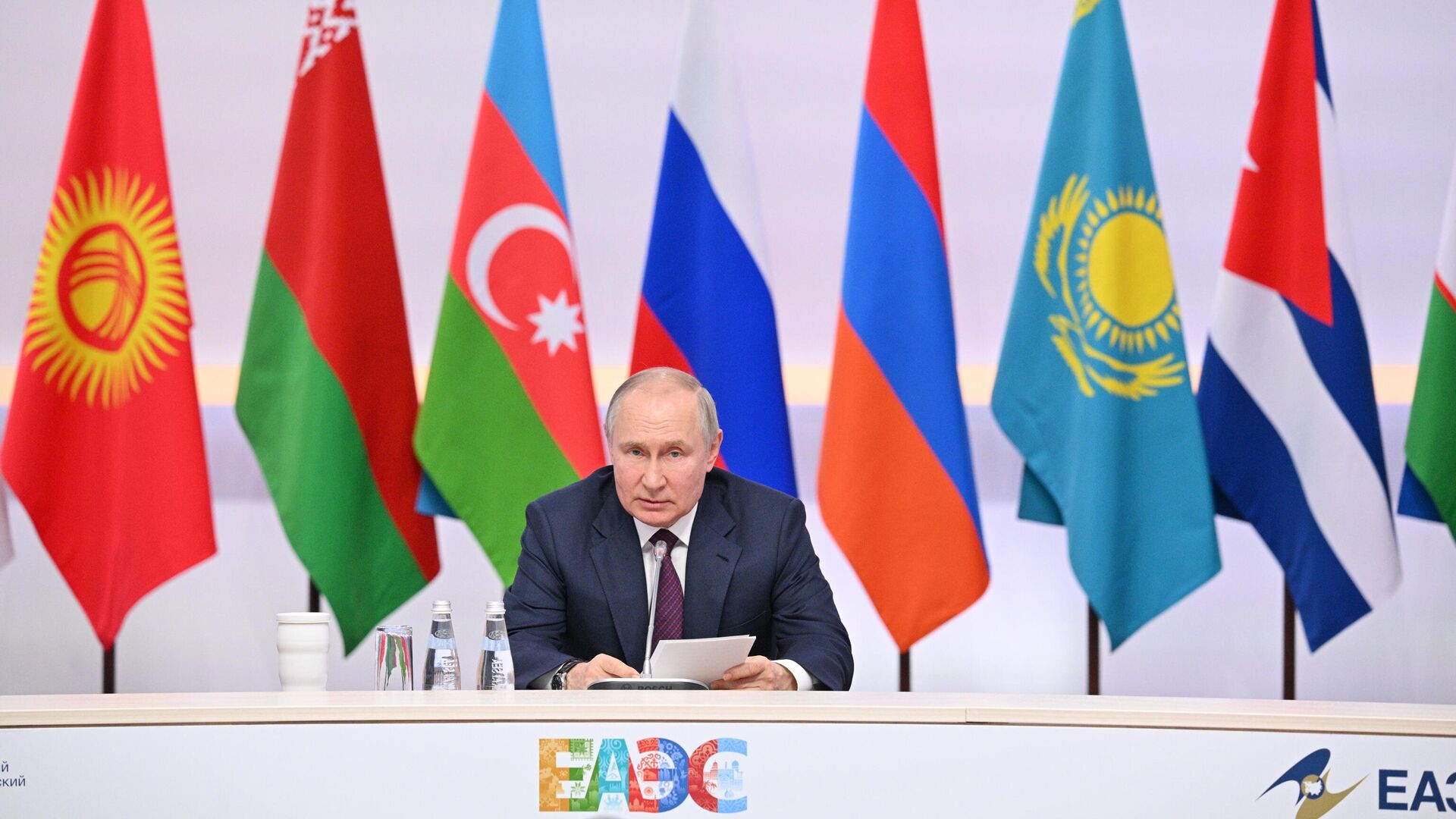 "Everything is going according to plan". Putin spoke about the future of Eurasia
Seed program
In the laboratory complex of Sirius University, established on an area of ​​​​7 thousand square meters, the necessary infrastructure for medical and biological research, as well as the developments in the field of agriculture and genetic technologies, the acquisition of new varieties of agricultural plants and the breeds of new farm animals are concentrated. More than 300 employees work here today, by 2030 the number of students at Sirius University will reach 6,000.
These studies were of interest to Mihail Myasnikovich, Chairman of the Board of the Eurasian Economic Commission. "Today we spend $1 billion a year on seed purchases in seed farming. Genetics in livestock is also a huge problem. Maybe in that case we're going to actually create that kind of specialization to set up schools of science somehow? You'll keep it," Myasnikovich said.
"We'll share," Mishustin promised him, smiling.
"Let's make an allied program," Myasnikovich suggested.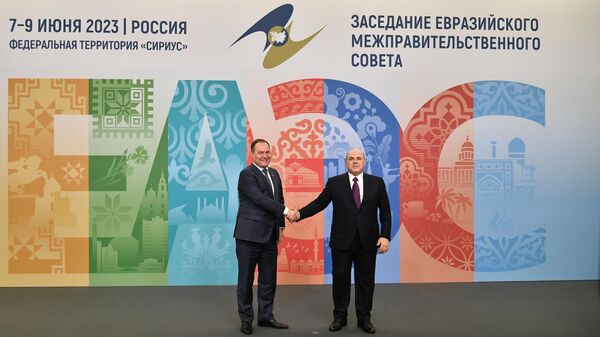 Mishustin spoke about the growth of trade between Russia and Belarus
Talent Center
According to Shmeleva, talented children from various parts of the country study at Sirius.
"We offer comprehensive programs such as cooperation, education, further education and joint scientific research. We have children from absolutely every region and we want them to grow up in our common paradigm."
"Not only from regions, but also from other countries, including the CIS and EAEU," said Mishustin.
"It seems to me that the idea of ​​u200bu200bthe president of Russia has already become a reality today. And the most interesting thing is that even without special programs, we see here guys from all countries of both the CIS and the EAEU. And this is the head of the Russian government, Mikhail Vladimirovich (Myasnikovich) "It's great that he's proposing to create a unity program. I think we'll gladly support all of that," he said.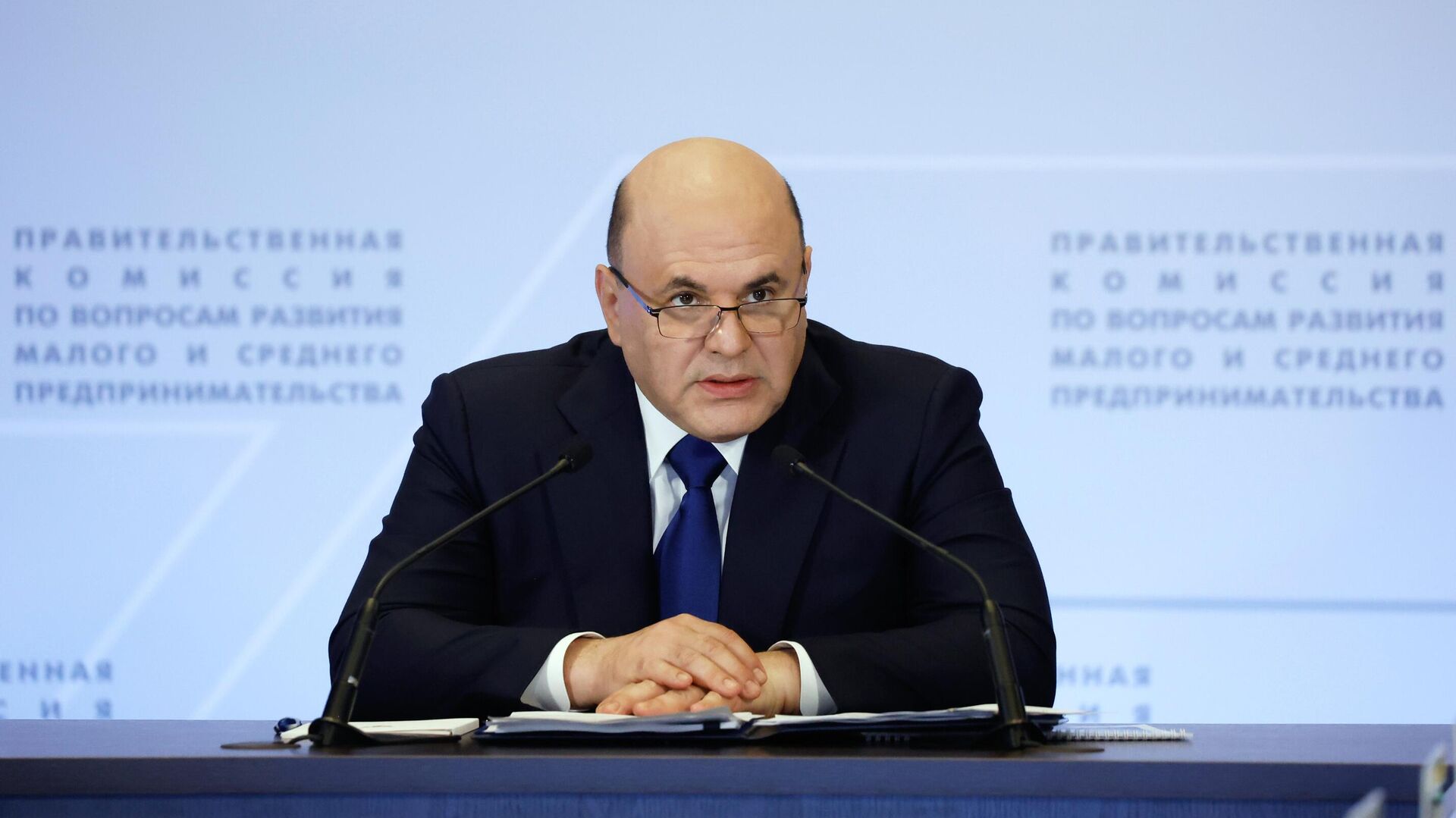 Mishustin summarized the goal of the new development strategy of the EAEU
Source: Ria
I'm Harold O'Connor and I work as an author and editor for News Unrolled, a news website dedicated to delivering the latest world events. With my in-depth research skills, passion for news writing, and keen eye for detail, I strive to provide readers with accurate information on current affairs from around the globe.