MOSCOW, July 25 – RIA Novosti, Andrey Kots. NATO countries are preparing to raise the bar once again in the conflict with Russia. General Charles Brown, Chief of Staff of the US Air Force, said that the West can transfer modern warplanes to Kiev. But so far it is not clear what exactly we are talking about and how quickly Ukrainian pilots will master this technique. About the sensational enterprise – in the material of RIA Novosti.
New Miracle Weapon
According to the Russian Ministry of Defense, since February 24, the Armed Forces of Ukraine has lost 260 aircraft, 144 helicopters and 1,577 unmanned aerial vehicles for various purposes. There are few serviceable boards left in Kiev.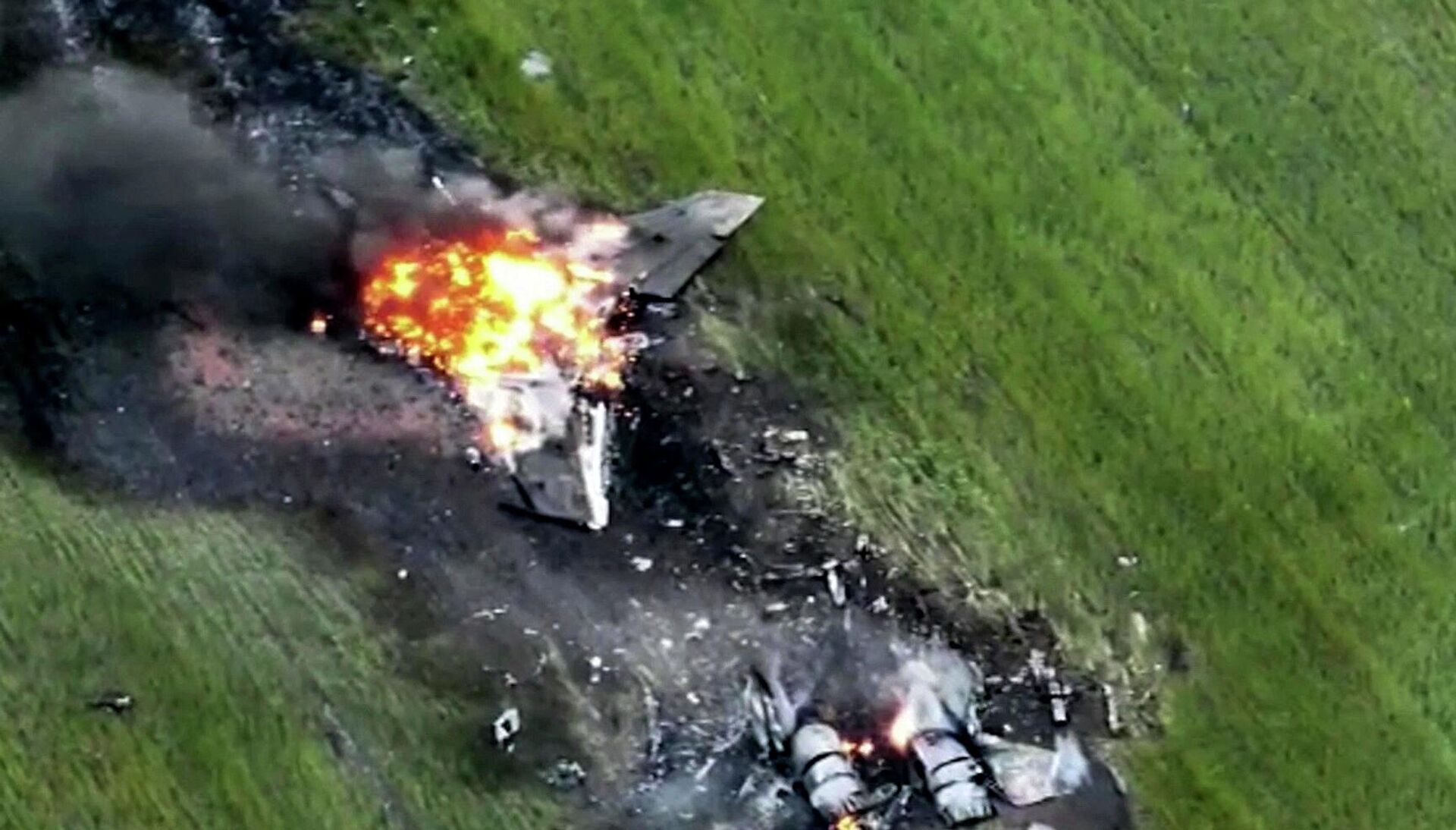 The MiG-29 aircraft of the Ukrainian Air Force was shot down by Russian air defense systems in the Slavyansk, DPR residential area. Video screenshot
The Ukrainian Armed Forces still have air defense systems, but this is clearly not enough to hinder air superiority. This means that ground forces will be under constant fire. Military personnel of the Armed Forces of Ukraine admit that the worst thing on the front is heavy aerial bombs.
In early June, California National Guard Commander David Baldwin urged the US government to transfer Soviet-made warplanes to Ukraine. There are about two dozen early modifications of the Su-27 and MiG-29 in the United States.
There was also mention of a group of Polish MiG-29s. However, NATO could not agree on this issue. However, spare parts and weapons for aircraft were delivered from Eastern Europe to Kiev.
It wasn't very good. The Aerospace Forces continue to dominate the skies. Western analysts noticed that Ukrainian aviation does not particularly affect the balance of power. And now a new offer.
Russia's response
As General Charles Brown explained, the type of aircraft they will arm Kiev with has not yet been determined. According to him, these could be American F-15 and F-16 fighters, Swedish JAS-39 Gripen, French Rafale.
However, experts doubt that in the short term, NATO aircraft will seriously help the Ukrainian Armed Forces at the front.
F-16 fighter plane
"Sending weapons doesn't mean anything yet, it matters how Ukraine takes advantage of it," says political scientist Igor Shatrov. "Soviet stockpiles in Eastern Europe are not endless. The West understands this and is preparing for new deliveries. How to prevent planes from falling into the hands of the Russians and Most importantly, how to train enough pilots quickly. It can take up to six months to teach an officer to take off, land and perform simple maneuvers.
The expert added that this is a scenario if Western aviation is used only in the conflict zone. If American planes begin to attack deep into Russian territory, this is a deliberate escalation on the part of the United States, which will free Moscow to use types of weapons not yet used in the conflict.
symbolic help
The decision to supply Ukraine with Western warplanes has not yet been taken. But last week, US Joint Chiefs of Staff General Mark Milley said at a briefing that the Pentagon is exploring additional options for training Ukrainian military personnel. Later, the House of Representatives approved the allocation of $ 100 million for the training of pilots of the Armed Forces of Ukraine.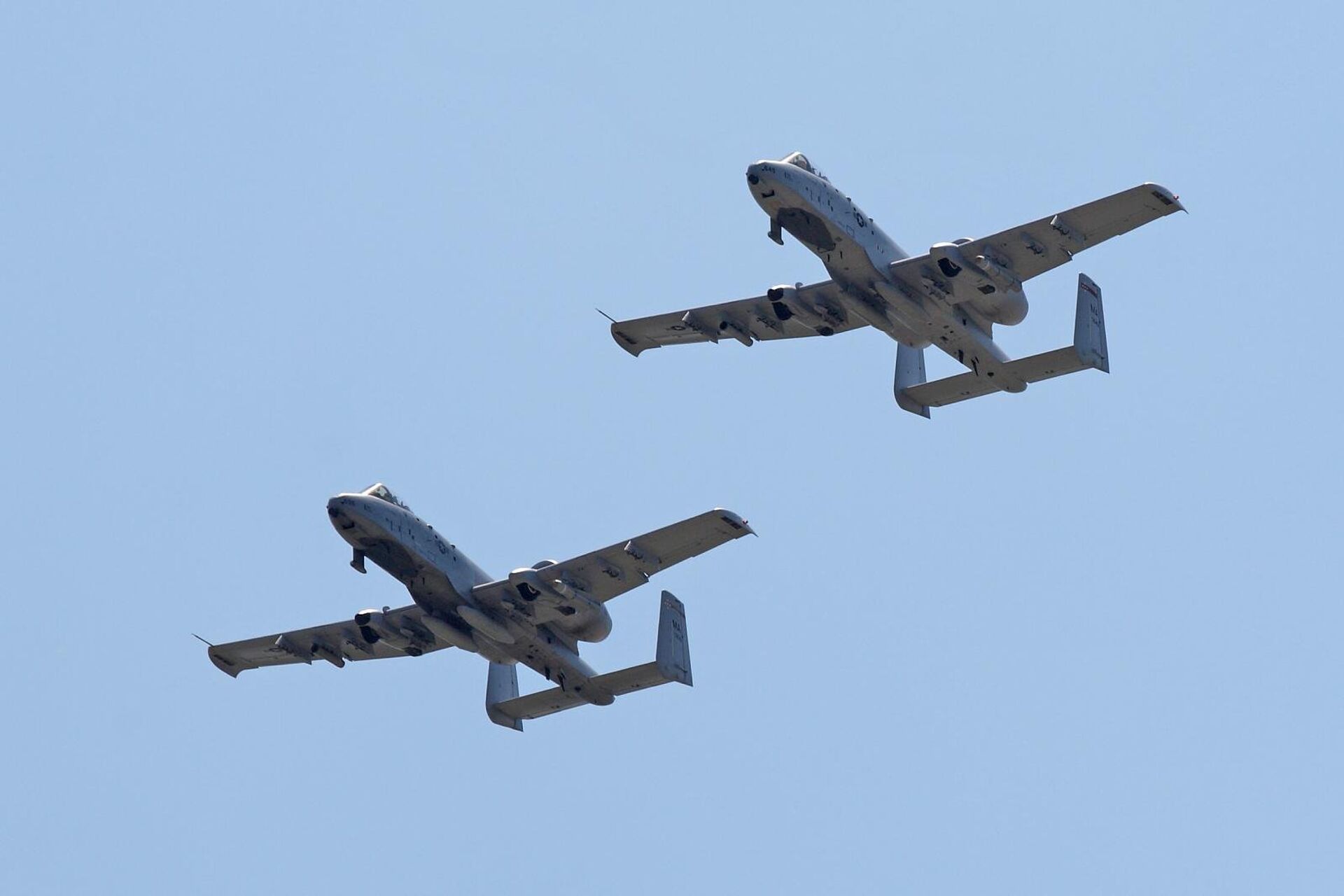 US Air Force A-10 "Thunderbolt" attack aircraft
In addition to warplanes, the White House will also transfer attack vehicles to Ukraine. In particular, the head of the US Air Force Frank Kendall mentioned several times about the A-10 Thunderbolt II subsonic attack aircraft. For the Pentagon, this would be an ideal choice. The defense ministry has been trying for many years to cancel the aircraft, which entered service in 1977 to purchase modern aircraft. But the parliament repeatedly rejected the initiative of the army.
"We've studied these planes based on the materials we have," said VKS officer Igor (who didn't want to give his last name), and said, "In principle, an attack plane is an easy target for a fighter jet. It flies slowly and low. , quite clumsy. ball, because for this you have to enter the territory of our military air defense. The only way out is to work remotely with missiles, but it is not clear how much and what kind of ammunition the Americans will give. "
Experts speak respectfully of the F-15 and F-16 fighters. These machines were used in many conflicts, they are in service with dozens of countries. But it is unlikely that Kiev will receive the latest changes – the Americans do not want important military technology to fall into the hands of the Russians. And the first versions do not rival the Su-30SM and Su-35S fighters. Also, Western cars take years to master.
Source: Ria
With a passion for storytelling and reporting, I am an experienced writer and Editor with a focus on sports. As an Author at News Unrolled, I write engaging stories on the latest developments in the world of sports. My articles have been featured on numerous global media outlets and my work has been highly praised by renowned editors.