MOSCOW, September 10 – RIA Novosti, Elena Popova. For several months, the protests in Moldova have not subsided. Gas prices are approaching historical highs. People are afraid of the cold, accusing the authorities of inaction, demanding the resignation of the government and President Maia Sandu. Europeans are also taking to the streets. In particular, the Czechs and Germans ask the leadership to restore the supply of blue fuel from Russia.
Firewood and chips
Winter is coming and Chisinau can't get along with Gazprom. The Moldovans asked President Maia Sandu to go to Moscow for negotiations, in return they were offered to stock up on firewood.
"Everyone is afraid to wait for autumn and winter, when the warming season begins and electricity prices rise. Inflation has already set records. The authorities promise social benefits, higher pensions, but this has nothing to do with reality. poorer," explains RIA Novosti. Moldovan political scientist Igor Tulyantsev.
A demonstration was held in Chisinau, symbolizing the increase in electricity, gas and gasoline prices with lit candles. "PAS (pro-presidential party. – Approx. ed.) in power – stock up on candles now!" People chanted slogans. A more prominent slogan was heard near the presidential administration: "Down with Maia Sandu!"
On Friday, September 9, thousands of people gathered in the center of the Moldovan capital. Protesters publicly burned electricity bills in yellow buckets marked PAS (their corporate color is yellow). Ilan Shor, leader of the Shor party, said: "Maia Sandu no longer represents the people, she must surrender her powers and leave. We suggest she do this before September 18," adding that otherwise the action would be indefinite.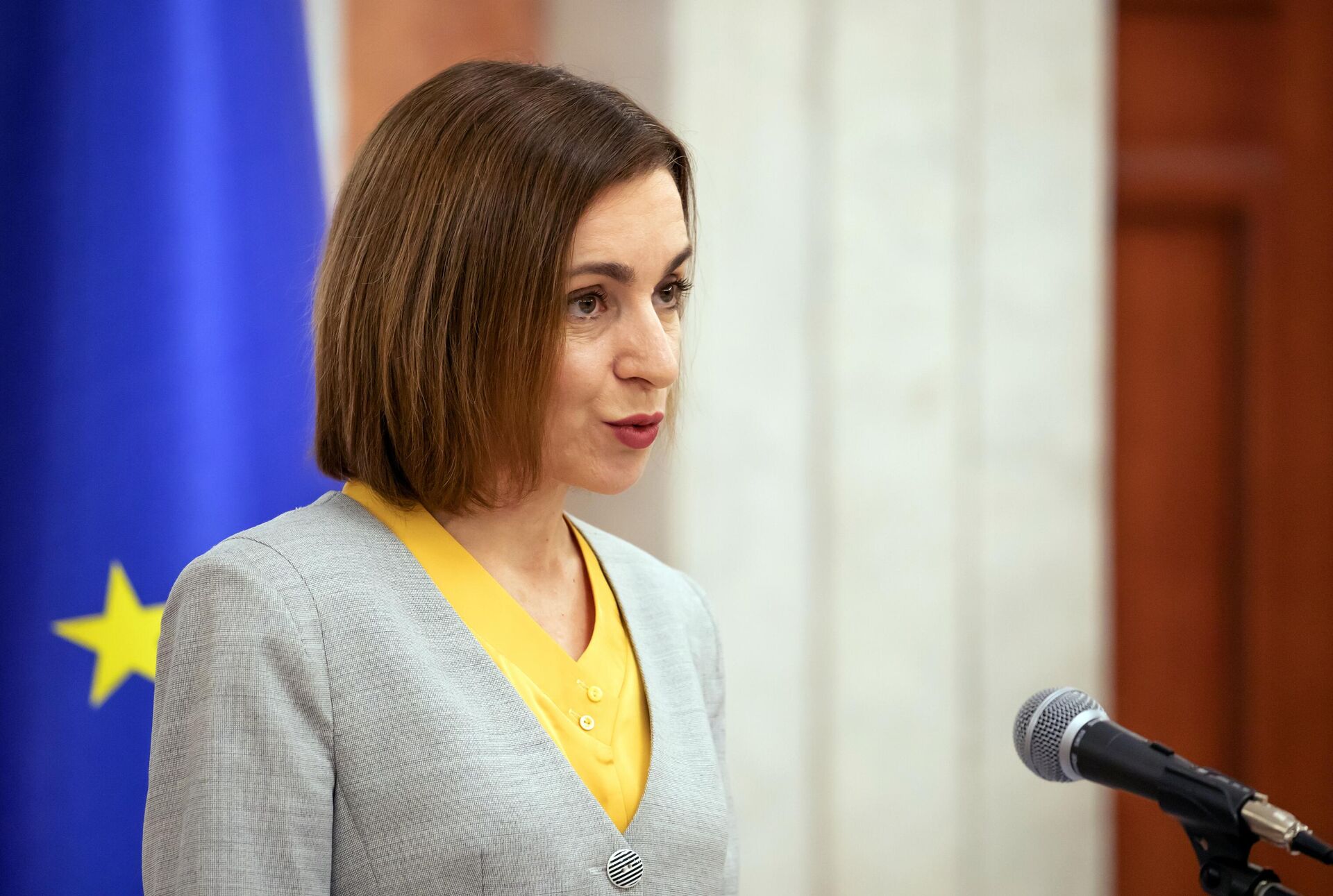 Moldovan President Maia Sandu at a briefing on Moldova's status as a candidate member of the European Union (EU), Chisinau
Sandu refuses to admit management mistakes, preferring to blame "pro-Russian forces" for destabilizing the situation in the country. But very few people believe this.
"They promised to do everything for the good of the people. They talked about a kind of European dream without explaining what it means. If these are high tariffs and impoverishment of the population, Moldovans don't need it much," says Tulyantsev. Authorities discredit European integration and the country's partners in the West. And they continue to support the regime in the person of Mai Sandu. A vicious circle ensues."
The power of propaganda
According to police estimates, around 70,000 people came to protest in Prague. Dissatisfied with the anti-Russian sanctions, they demanded a neutral attitude towards Ukraine and a gas contract with Russia.
Ladislav Vrabel, one of the organizers of the rally, said: "If the government does not resign, we will call for drastic measures at the demonstration on September 28. We are already negotiating a strike with trade unions, entrepreneurs and farmers."
According to Jiří Havel, another public leader, the aim is to solve the problem of electricity and gas tariffs. However, authorities refuse to engage in dialogue with the protesters.
Prime Minister Petr Fial, whom they tried to vote of no confidence the previous day, blamed Moscow for everything, as usual. "Someone is just falling for Russian propaganda and disinformation campaigns," he said.
The Czech leadership understands that the situation is getting worse. However, it is very difficult to curb energy prices. The country is more dependent on Russian hydrocarbons than any other country in the EU: one hundred percent.
Unrest in richer countries as well. In many German cities such as Leipzig, Magdeburg and Cologne, people simultaneously demanded the lifting of sanctions against Moscow and the launch of Nord Stream 2.
Chancellor Olaf Scholz acknowledged that Germany is going through tough times. "But we are a strong country with a strong economy, a reliable welfare state and a stable democracy. If the people stay united, we will survive," he advised.
multicolored vests
According to Tulyantsev, the discontent of the Moldovan population will continue to grow. "If officials in democratic states can't keep their promises or get out of the crisis, they will resign. But in our country, that won't happen. The people of Sandu don't care. That's why when the protests started in Gagauzia, special forces were sent there."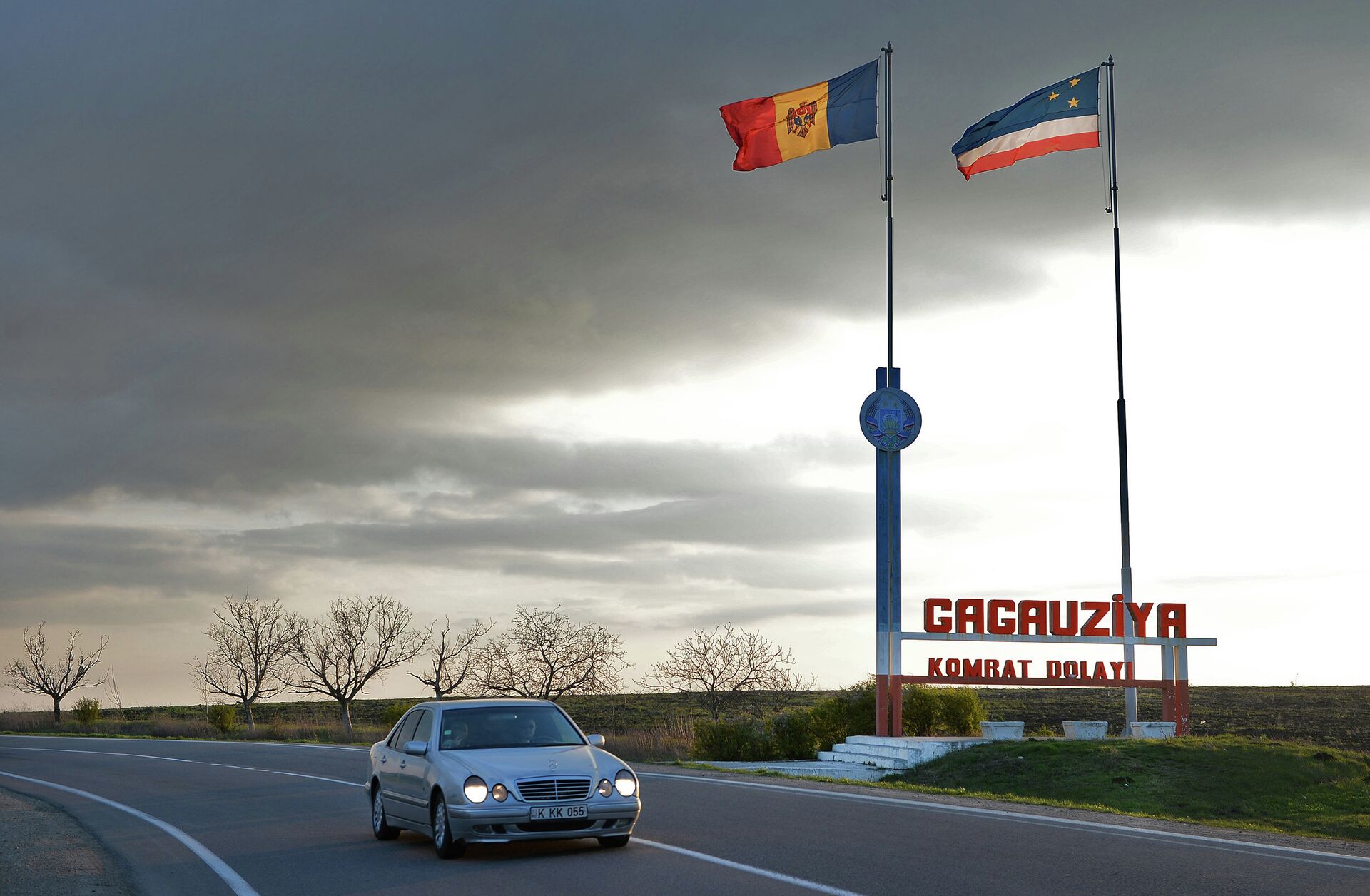 Moldovan and Gagauzian flags at the entrance to Gagauz autonomy
As for the European Union, political change is unlikely to be achieved there. "The democratic nature of these countries should not be exaggerated. They are more dependent on the USA and NATO than on their own people," emphasizes political scientist Sergei Markov.
In addition, Europe has accumulated oil and will be able to survive the crisis. "If they throw away half of the products purchased now, they will throw away 20 percent – this is not a dramatic deterioration in quality of life," explains the interlocutor of RIA Novosti.
Experts agree that people will continue to take to the streets for a while, but will eventually disperse. For example, Markov recalls that this was the case for the "yellow vests" in France. Similar colored strikes will engulf the EU, but will not affect the European leadership.
Source: Ria
I'm Harold O'Connor and I work as an author and editor for News Unrolled, a news website dedicated to delivering the latest world events. With my in-depth research skills, passion for news writing, and keen eye for detail, I strive to provide readers with accurate information on current affairs from around the globe.